The Story
Liam Neeson's Honest Thief has grossed N7.83 Million for its opening weekend here at the NGN Box Office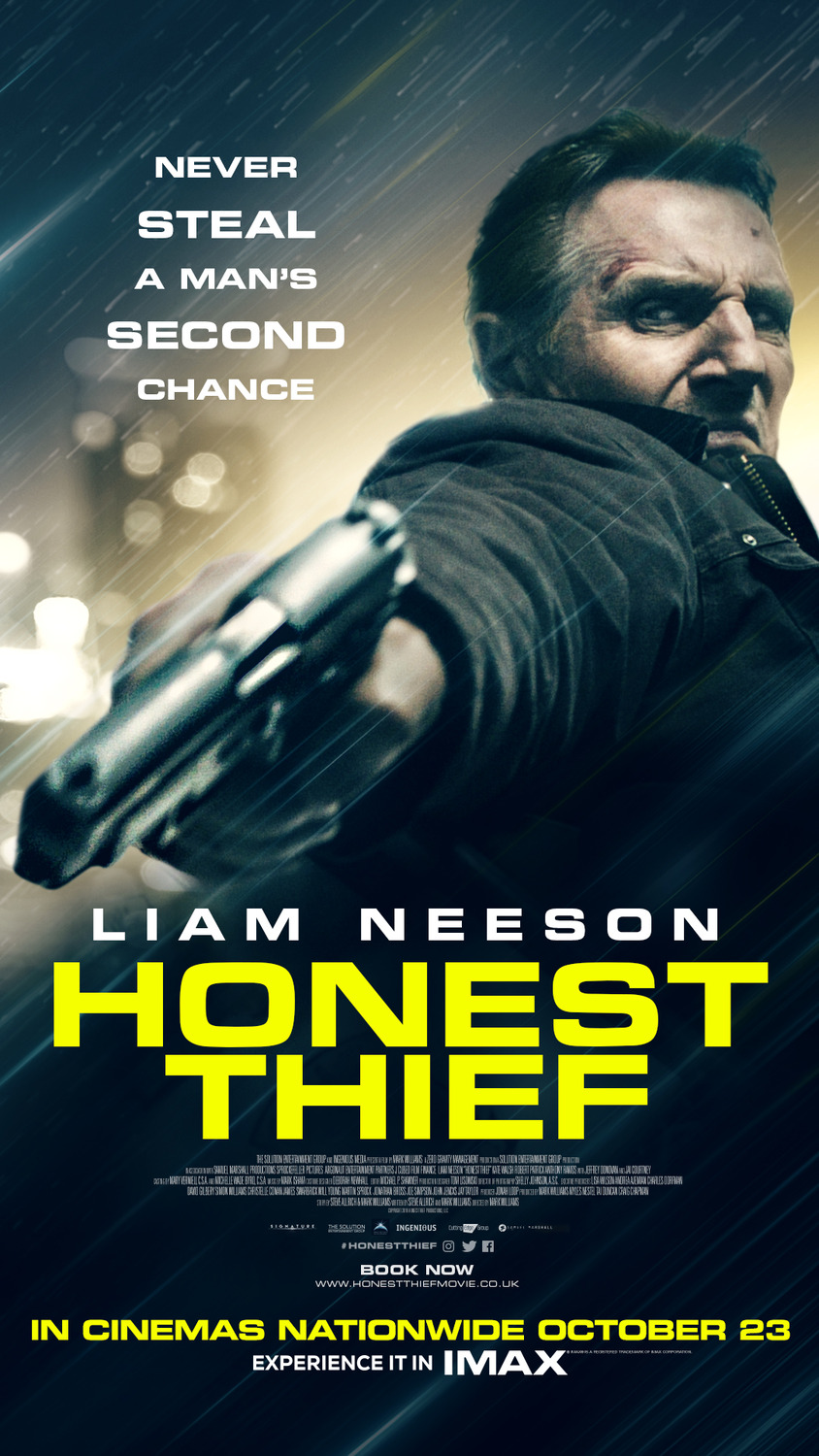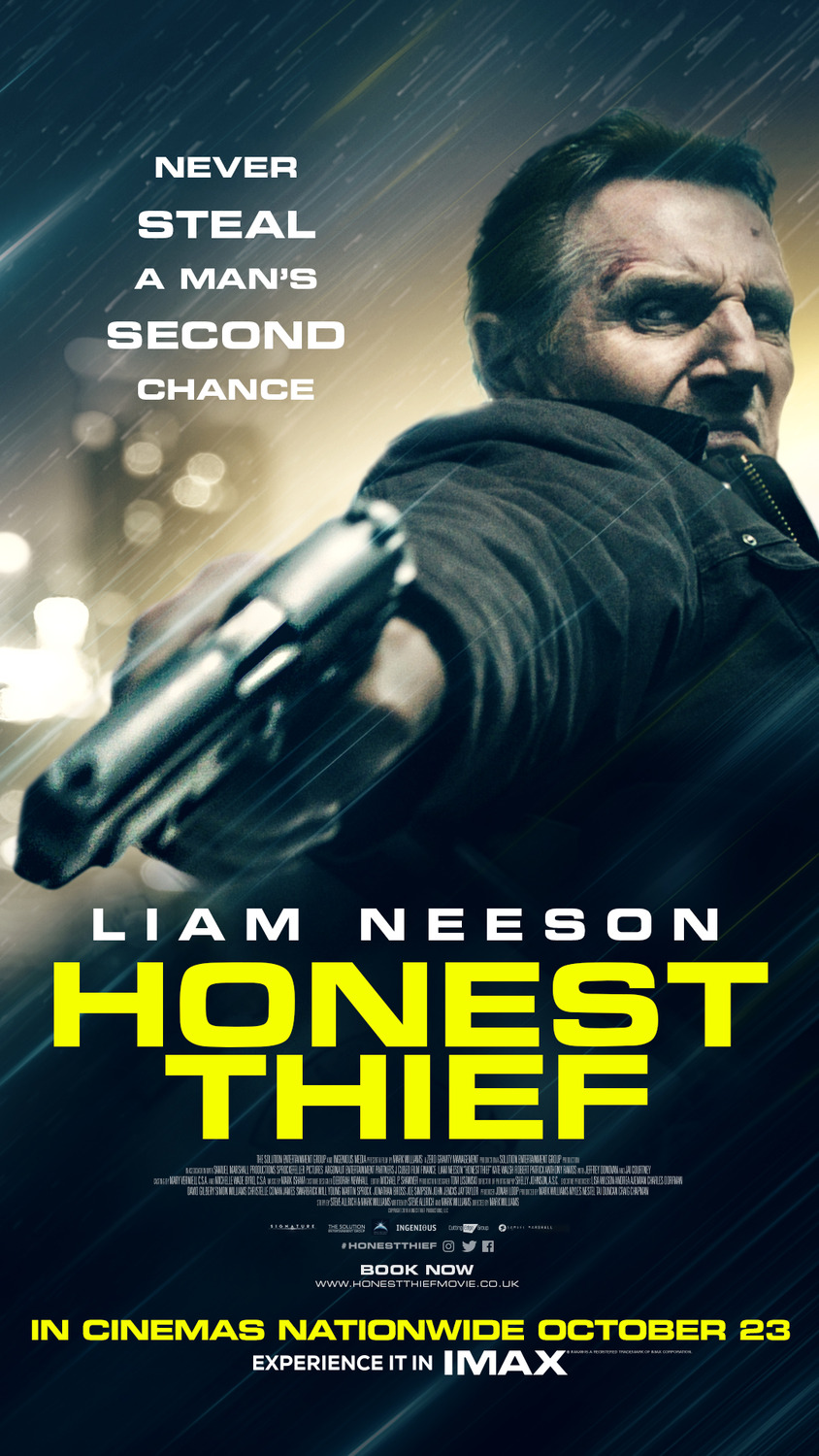 Tell Me More
The thriller which opened globally on the 16th of October has been able to pull in a decent figure close to N8 Million in Nigeria which has been faced with some youth protests.
What Youth Protests?
Under the hashtag #EndSars, Nigerian youths raised their collective voices and took to the streets to demand that a rogue police unit named Special Anti Robbery Unit to be disbanded – Permanently.
The unit established in 1992 has been known to extort, man handle and kill young Nigerians who they think fits the profile of an internet fraudster (known locally as yahoo yahoo boy)
With the brilliant use of the hashtags on Twitter and content from the physical protests, the movement was able to gain attention from the world and hijack the attention of its incompetent government.
Top 5 Movies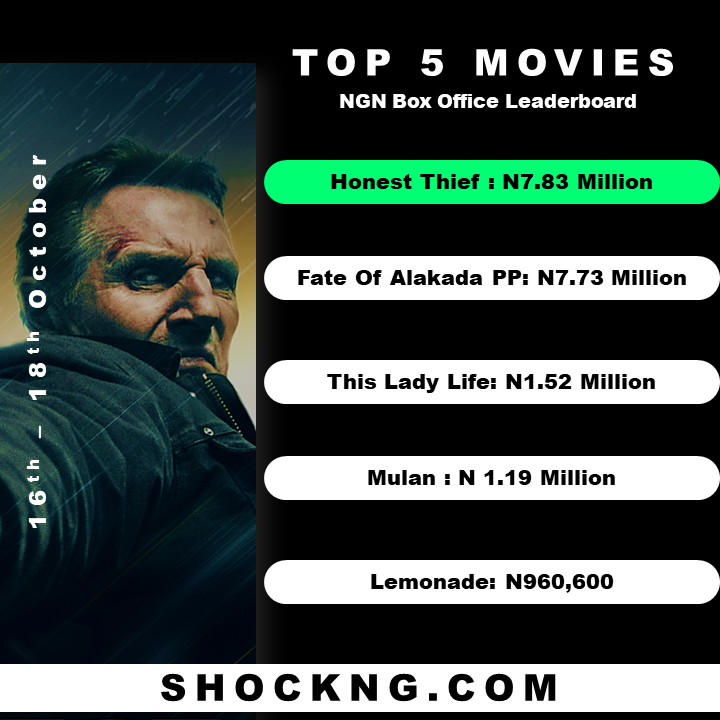 Honest Thief is on top of this list.
Toyin Abraham's Fate of Alakada is still making waves and cashing out coins from her most loyal fans
Kayode Kasum's This lady called life takes the third spot. The film is in its 2nd weekend and barely managing to grasp for air amidst on going events.
Mulan Follows closely. Though the film is getting mediocre reviews it still surpasses tenet whose brilliance and hype has drowned out completely like a dead engine.
Lemonade- a domestic Nollywood title miraculously manages to be on the top 5 charts above Rise of the saints, New Mutants with a less than N1 Million earning
This Numbers are Woeful
Arguably Yes.
The ongoing pandemic now combined with physical protest might have been a huge factor of this down – low earnings.
Consumers mood this past week has switched up from "is it safe to screen movies" to "End SARS"
They dedicated time for this monumental movement – both offline and online making it extremely difficult to even get a marketing message across to them especially on social media.
Likewise others, who were not part of the protest but were affected indirectly.
What Happens Next?
Physical protest by the #EndSARS movement has reduced drastically, however hoodlums have looted and disrupted Malls that serve as locations for cinema halls.
This will directly affect the distribution reach of movies especially here in Lagos.
Also, Two Major Nollywood Titles have been quietly pushed to new dates following this events.
Kambili directed by Kayode Kasum was slated to begin its theatrical release October 23 but have now been moved with no new date announced from its distributors.
Same gloomy situation for "Dawn of Destiny" from Director duo Abosi Ogba X Akay Mason.
This titles might now be pushed to November/December slate as far as we know.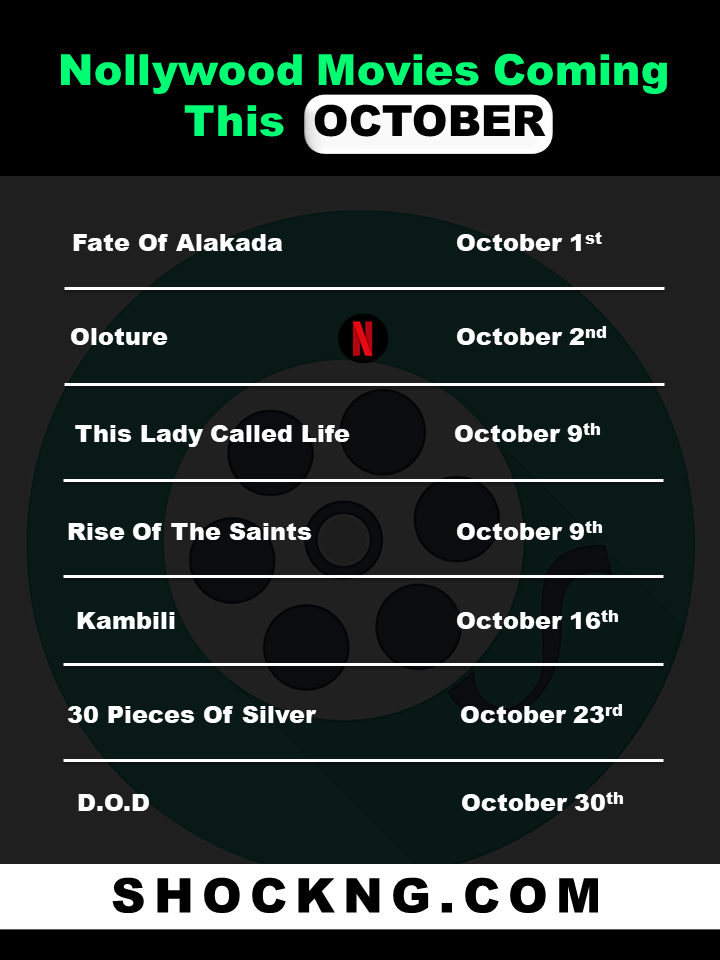 Summary
In the coming weeks, how fast economic activities resume again will determine if the exhibitors might see any change on this current gloomy situation.
For now Stay Safe and Justice for Lekki Killing that undoubtedly happened on 20th of October 2020
Thank you for reading this.
Shockng.com Covers the Business of Film and the Biggest movies that screen in Sub Saharan Africa.
Consider following us on Instagram @ShockNG for box office videos you don't want to miss