The Story ⚡
The Babajide Sanwo-Olu-led Lagos State government has signed a memorandum of understanding with Del-York Group and its strategic partner Storyland Studios, one of the biggest US-based movie studios, to build a film city at the heart of the financial hub.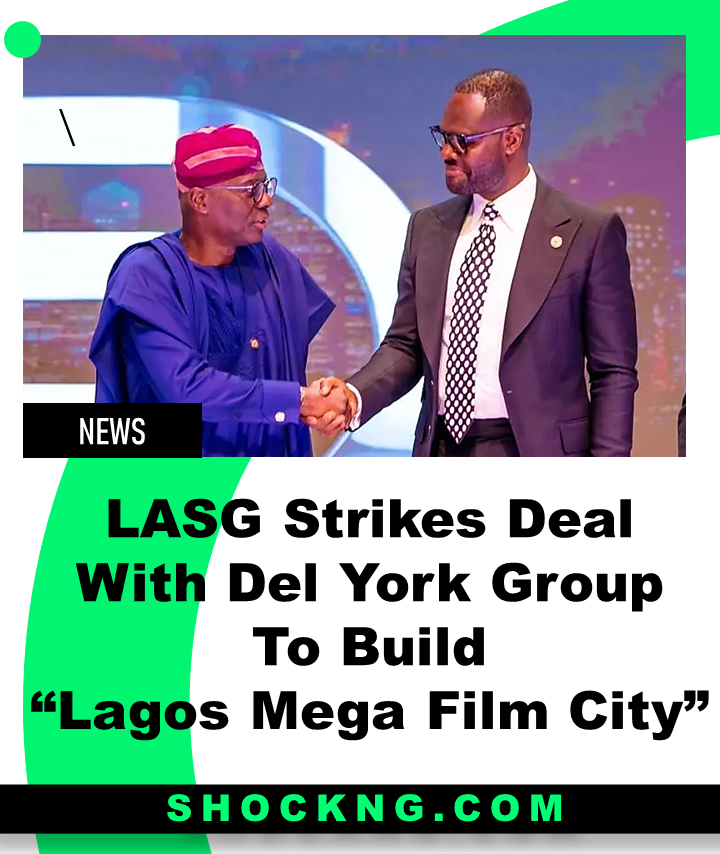 Tell Me More
In an event at the Ehingbeti Investment Summit, the Lagos state government and Del-York Group, headed by Mr Linus Idahosa, signed a deal for the development of an ultra-modern Film and Media City in Epe, Lagos state. This "Lagos Film City" will be built on 100 hectares of land and construction is envisioned to begin this year.
The aim of this film city will be to support a multitude of areas for creatives.
The all-in-one facility will comprise of a studio city with residential and commercial real estate; a film and media academy, studios, a theme park, a Nollywood Walk of Fame, and front and backlot infrastructure for different film projects, multiple sound stages, dining and entertainment hubs, as well as accommodation and numerous state-of-the-art studios to support movies and shows through production processes.
The State Governor, in a statement, spoke on the goal behind this project, he said
" We want to give Nigerians who are creatives an opportunity to develop themselves to world-class stands and an ecosystem where they can learn, work and thrive in a serene atmosphere.
I believe this project will achieve that to the benefit of all Lagosians.
I thank all the traditional rulers in Epe for being such good hosts for the project and look forward to its positive impact on their community in Epe upon its completion"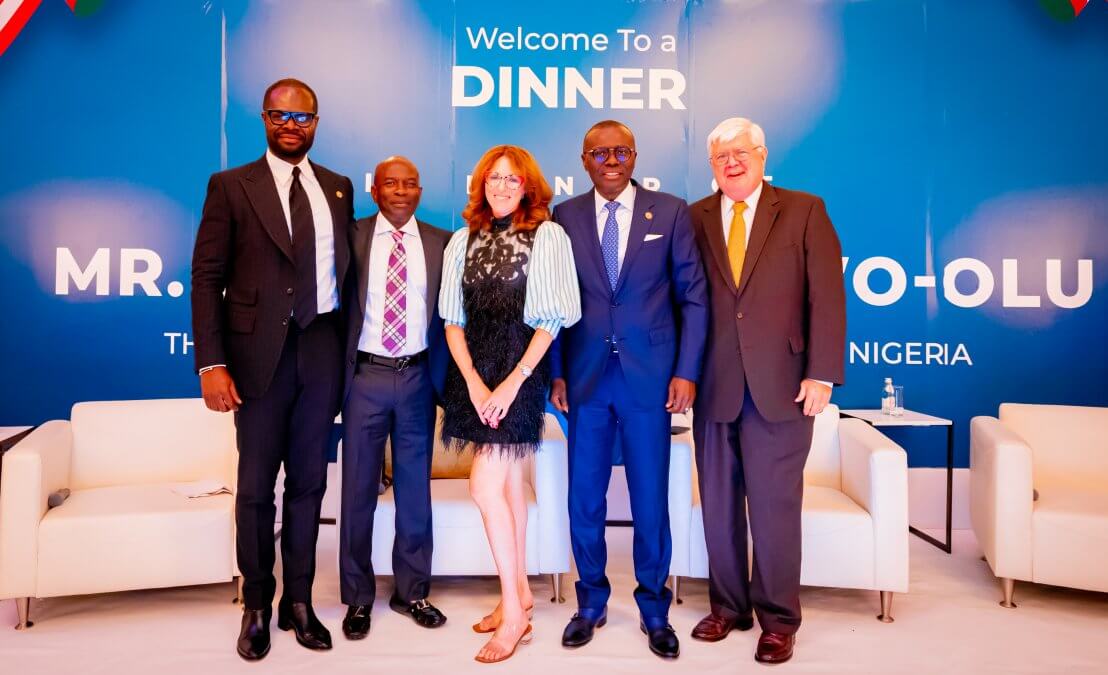 According to Mr Linus Idahosa, the President of Del-York International Group and founder of Del-York Creative Academy:
"The industry has long desired a home, that special place on the continent that would galvanize our young people to a new hope whilst igniting the fire of their creativity,"
Also speaking on this development, the Founder and Chief Creative Officer of Storyland Studios, Mel McGowan spoke of how glad his company is for taking part in the further development of the country's incredibly prolific and rapidly-growing film industry.
Tangent
The Nigerian film industry is one of the country's most yielding sectors with an annual growth rate of 8.6%, accounting for 1.42% of Nigeria's GDP, ₦ 853.9 billion ($7.2 billion).
To continue the upward trail of this industry, it has become imperative for state and federal governments to support, promote and make available resources that cater to the growth of this industry.
This creative mega-city will be the second film city proposed in the country this year, the first being Kwara state's Sugar Factory Film Studios.
This is definitely a welcomed development for creatives at large, as it will be interesting to see how these building projects help upcoming and experienced Nigerian creatives, in the long run.
This also means that more and more international producers will be able to localize their filmmaking operations, thereby creating job opportunities for state inhabitants.
Key Background
Del-York Group, the parent company of Del-York International and Del-York Creative Academy, is a leading AD agency in Nigeria, practising Integrated Marketing, Branding, PR, Design, Strategy and Campaigns.
It is owned and founded by Mr Linus Idahosa.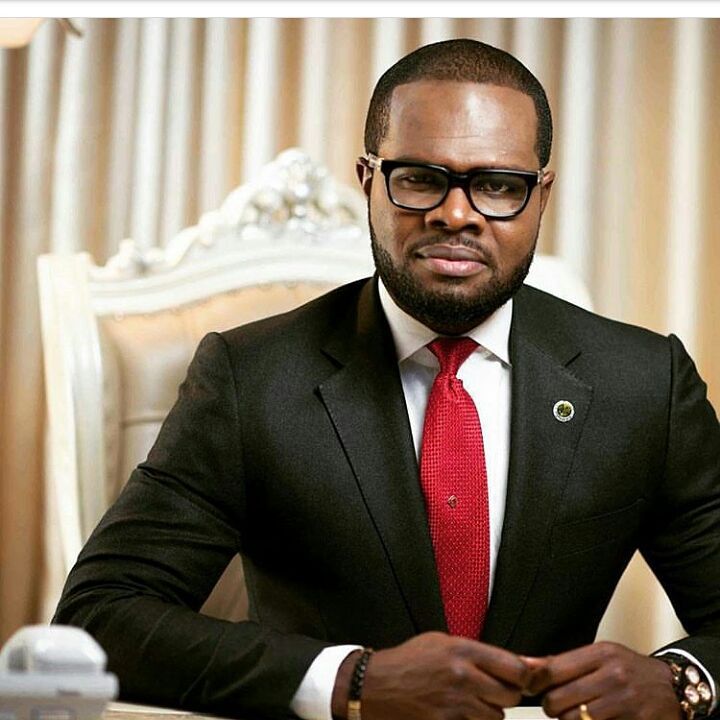 The Del York Creative Academy, the capacity-building arm of the Del York International Group, has laid solid foundations for aspiring creatives in the industry, training no less than 5,000 people from across Africa.
The international group has also allowed for the entry of renowned trainers from Hollywood to develop a host of raw talent who has since become Nollywood's most consistent performers.
In Summary
The building of this ultra-modern film city in the heart of Lagos is a major game-changer for Africa as a whole, it is one project that promises to set the state as a central hub for the entertainment industry in Africa.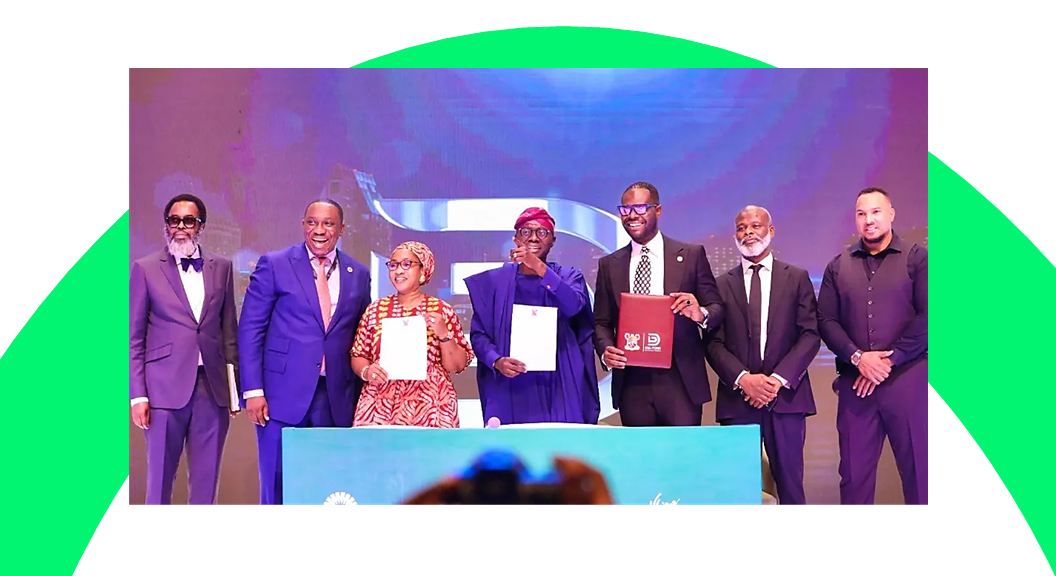 This has a SHOCK Exclusive. Thank you for reading
Shockng.com Covers the Business of Film/TV and the Biggest Creators in Sub-Saharan Africa.
Let's be Friends on Instagram @shockng