The Story ⚡
September 17th 2022 is Lagos Comic Con.
Here are key details of the must-attend panel session co-hosted and moderated by SHOCK.
Panel Session Focus
4 pm –
"is Cinematography a Good Career Option in Nigeria"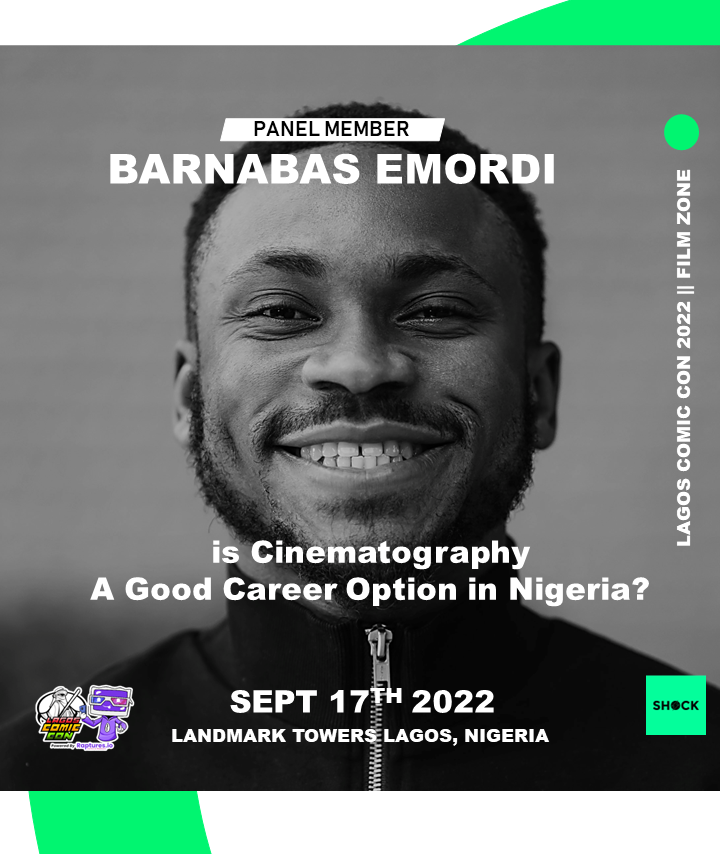 The AMVCA Nominee and Bsc. Mathematics graduate has Directed the photography for some of the biggest Nigerian films of all time; which culminated in him being named the highest-grossing Director of Photography in Nollywood for 2021.
He has an amazing Filmography which includes some of Nigeria's biggest cinema blockbusters; Prophetess, Superstar, The Ghost and the Tout Too, Hey You, "DOD" (The first Nollywood time travel film), Multi award-winning "Elevator Baby" film, and a host of TV Commercials for global brands, Documentaries.
He also led the Nigerian team for Netflix's original documentary series "Stories of a Generation with Pope Francis" and he was featured on www.huffingtonpost.it
His work has also been screened in film festivals in Nigeria, Abroad and his Directorial debut is "Wheels" film, a story about a boy living with a disability in Nigeria.
He is a firm believer that a film is a genuine tool for advocacy, he's an avid traveller and he loves cycling.
Previous/Current work- Hey You, Prophetess, Ghost and Tout Too, Superstar, Dinner at my place, DOD, Elevator Baby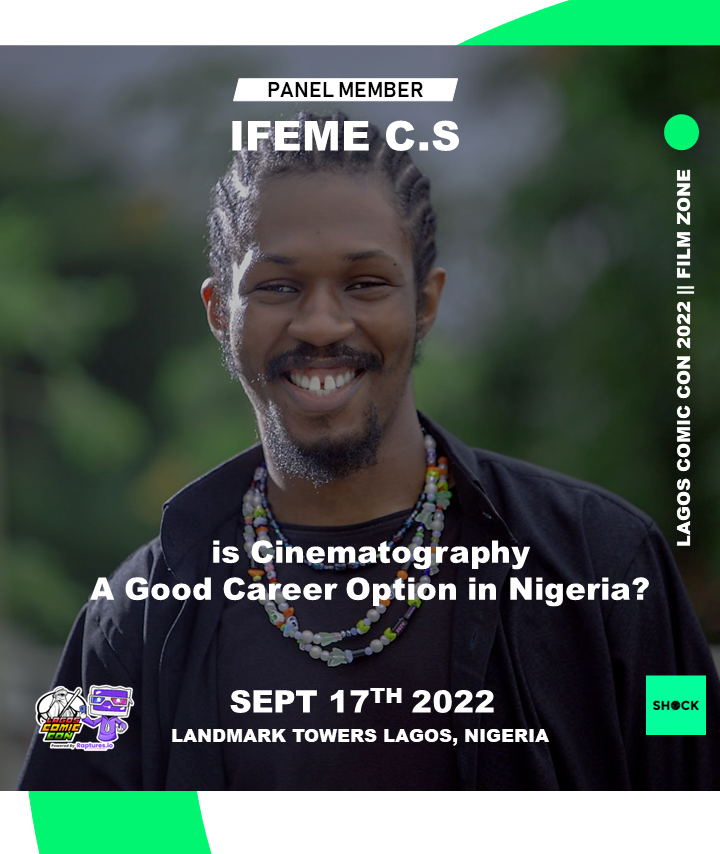 Ifeme C.S is a Nigerian-based music video director who made his directorial debut in photography for feature films this year.
He has a substantial amount of exceptional works as a music video director, working on "Good Morning Riddim" "Dollas & Cents" and many more. As a director of photography, he has worked on "Ile Owo" and "Obara'M", two Nigerian feature films. Asides from directing videos and feature films, Ifeme C.S is also a musical artist.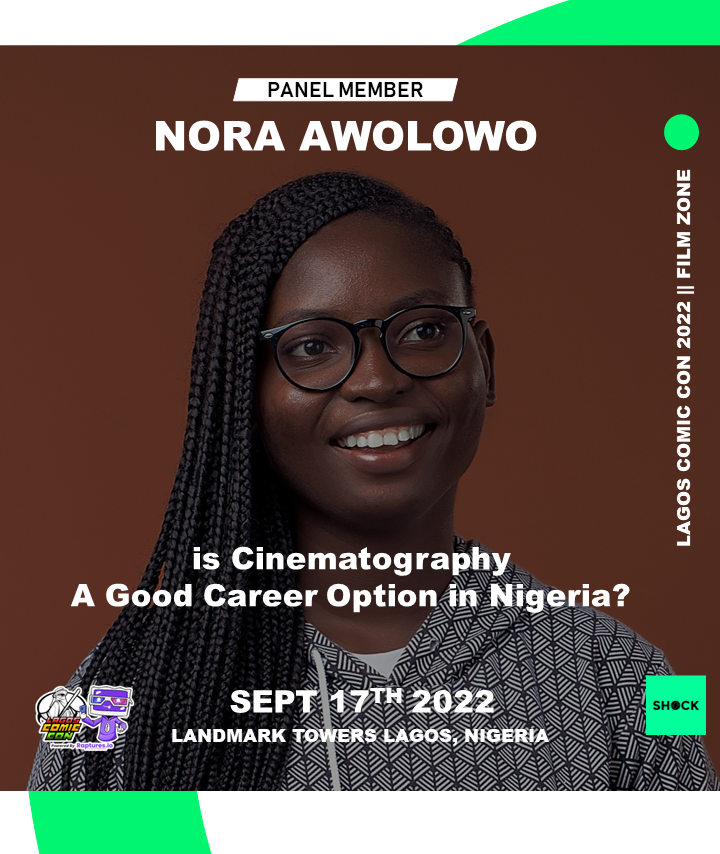 Nora Awolowo is a Nigerian photographer, cinematographer, filmmaker and Visual Storyteller.
She is a renowned creative and widely acclaimed for her unique Storytelling skills that bring ideas to life
and give colour and depth to otherwise bland ideas that allow people to connect with the
message in a deeper, more meaningful way.
Nora started out as a creative photographer using mobile phones to capture beautiful portraits.
Over the years, Nora has grown and built her brand as a reputable filmmaker and Visual Storyteller.
The short films and documentaries produced by Nora and her team at Rixel Studios have been
screened at international film festivals like the Paris Film Festival,AFRIFF, Toronto International
Nollywood Film Festival, Istanbul Film Festival, Las Vegas Film Festival and other international
screenings.
Nora recently directed the first FIFA original documentary that focuses on Nigeria's debut into the
world cup in 1994 and worked on Dr Sid's directorial debut as the Director Of Photography for THE ORDER OF THINGS. She has worked on several high-profile projects with reputable brands like Netflix, Nat Geo, Tecno, Sterling Bank, Zero Degrees, Duplo, Mastercard Foundation, Chipper Cash, Leadway
Pensure, Zebra Stripes Network, Action Aid International, Visa Nigeria, GitHub, and other
top-notch organizations.
How to Register
This event will be held at Landmark Events Center Oniru, Lagos, on the 17th of September.
To attend this event, kindly book your slot at www.comicconventions.com.ng, where you can also get more details about the event including Exhibition and marketing details.