The Story ⚡
4 weeks at the box office, "Beast" has pulled a whopping N67.28 million in Nigeria.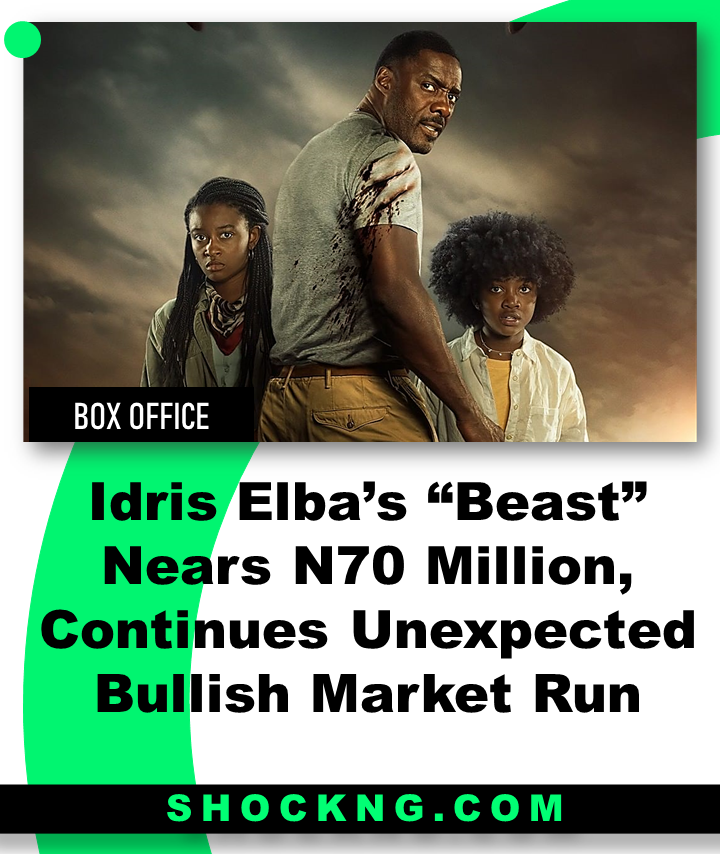 Box Office Trajectory
After its release on the 12th of August, "Beast" opened with a weekly gross of N20.09 million in Nigeria after making N11.16 over the weekend.
The title was the highest earner at the box office in its opening week.
In its second week, the Thriller/Adventure film went ahead to rake in N21.91 million. These double digits made it retain its position as the highest-grossing title at the box that week. It had made a weekend gross of N11.11 million.
Going forward in its third week, the flick continued as the highest earner after grossing N16.78 million. At this point, it had raked in N58.81 million as flash cume. The title lost its spot as the number one title at the box office in its fourth week.
It lost to "Passport", a Nigerian title produced by VSL Media, which grossed N19.35 million in its opening weekend. So far, Beast has made over N67 million
At the worldwide box office, the title debuted in second place in America, having grossed $11.57 million. It was right behind Dragon Ball Super: Super Hero, which opened at $20.10 million that week.
Beast made $10.3 million from markets outside the US, totalling its worldwide gross at $21.85 million.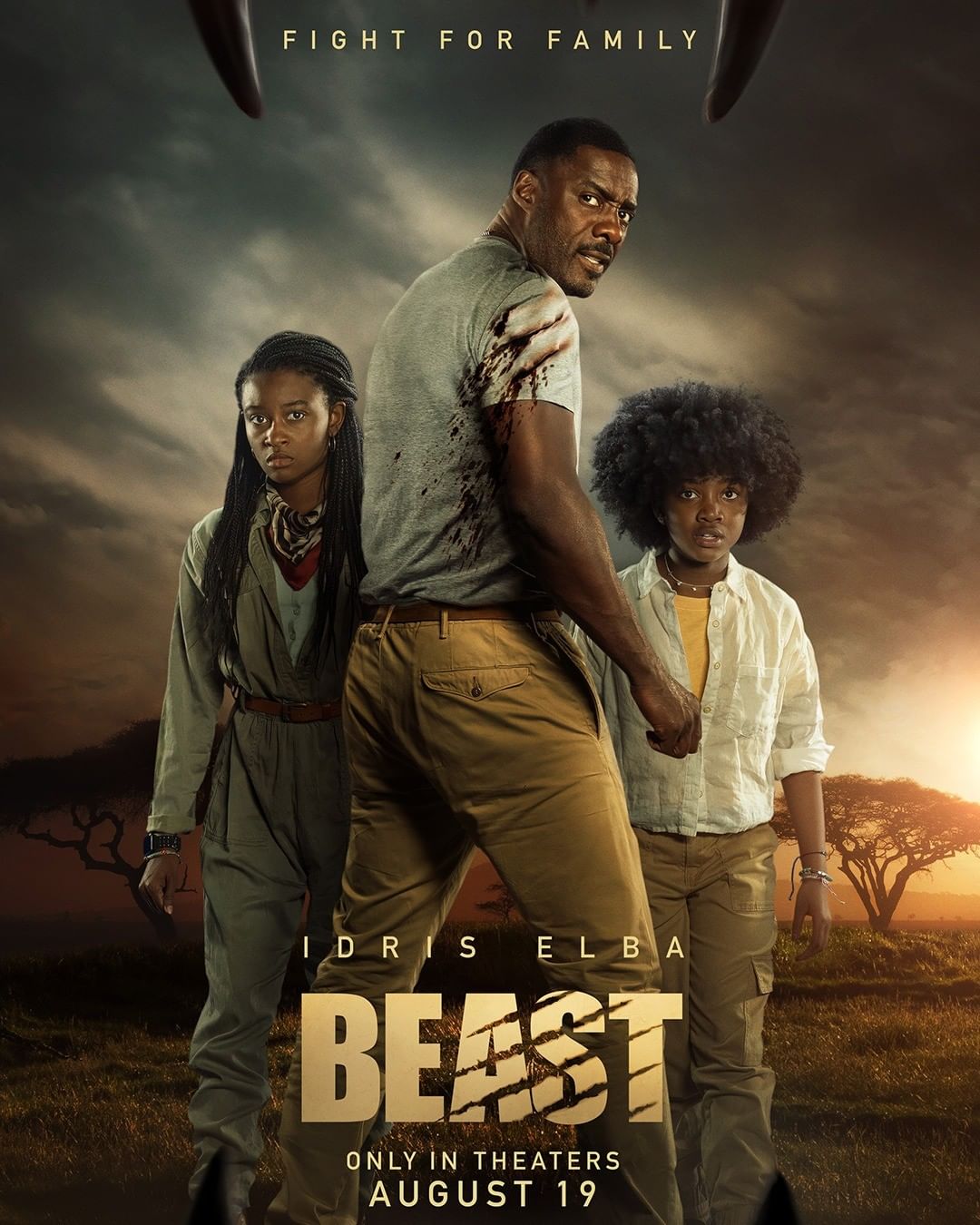 Director and Plot Details
The film was directed by Baltasar Kormákur. Kormákur is an Icelandic actor, producer, and director whose work spans theatre, movies, and television. He is the director of The Deep (2012), Everest (2015), and The Oath (2016).
Beast is from a screenplay by Ryan Engle and it is based on a story by Jaime Primak Sullivan. Beast stars Idris Elba (The Harder They Fall), Iyana Halley (The Hate U Give), Leah Sava Jeffries (PawParazzi Monique), and Sharlto Copley (Ted K).
The movie tells the story of Nate Daniels and his two daughters who visit a South African game reserve but then have to fight for survival when they are being stalked by a lion.
Why is Beast Winning?
Short answer. Idris Elba is a super movie star here in West Africa.
2nd short answer – escape cinema. who doesn't want to watch Idris fight off lions to save his kids?
It's a father-daughter survival story that shows how intensity from the trailer.
Market Competition
In its opening week, Bullet Train, Thor: Love and Thunder, and Set Up 2 were competitions for Beast. Bullet Train made N19.08 million, Thor: Love and Thunder grossed N9.57 million, while Set Up 2 made N6.51 million. These are figures that could have strengthened Beast's figures. They continued as competitions in the second and third weeks as they remained top earners.
Lately, Passport, which stars Mercy Johnson, Jim Iyke, and Zubby Michael, is posing as a major competition. The title displaced Beast from its number one spot when it debuted in the fourth week of Beast's release. Passport opened with N19.35 million.
In the coming weeks, the market will become harder for Beast as new anticipated titles are headed for release. On September 16, The Woman King, a historical drama directed by Gina Prince-Bythewood, is coming to the cinema. Among many cast, the film features two Nigerian finest, John Boyega and Jimmy Odukoya. Similarly, Brotherhood will debut on the 23rd of September.
Final Cume Projections
With an opening week of N20 million, projections for the cume box office gross surpass N100M. The big question is if this push to N150M.
The title has continued to maintain a spot amongst the top five movies in the Nigerian big screen market so far.
No doubt, Beast's journey to a box office hit is quite the surprise.
Stay tuned for its final numbers.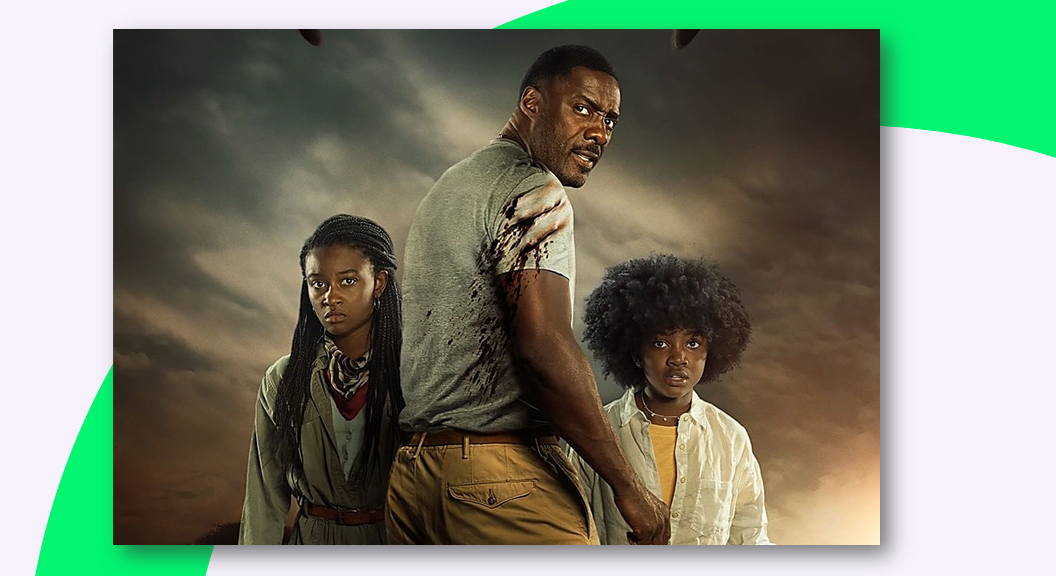 This is a SHOCK Exclusive. Thank you for reading
Shockng.com Covers the Business of Film/TV and the Biggest Creators in Sub-Saharan Africa.
Let's be Friends on Instagram @shockng