Another Lagos Comic Con is done and dusted. We are back to our normal lives now but before we do that, let us give you a recap of what happened at the event, how many people attended and the awesome cosplay pictures the team took.
According to the organizers, Fearless Lagos Comic Con 2019 met and exceeded their audience target after large crowd turned up especially in the third day. About 6500 guests attended the event at the two venues over the 3 days. 4468 people registered for a general access.
A total of 1,163 persons attended panel sessions while 218 persons attended 12 master classes. 157 persons took part in the different competitions like computer games, mobile games, board games and cosplay competitions.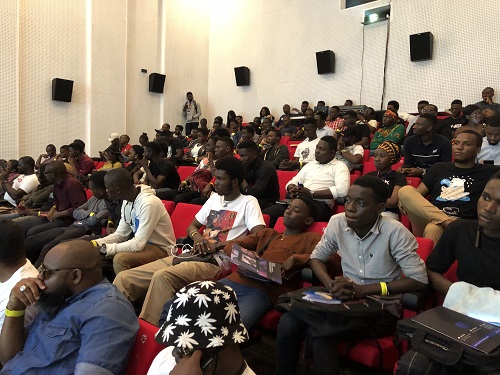 For the three days we spent at this event, here are some of the things we noticed:
1. Comic Publishers on the rise after Black Panther
Comic founders that took seats at the convention panel session shared their growth journey building a comic brand and most of them attested to the fact that a lot of international audience grew at a rapid level post the debut of black panther.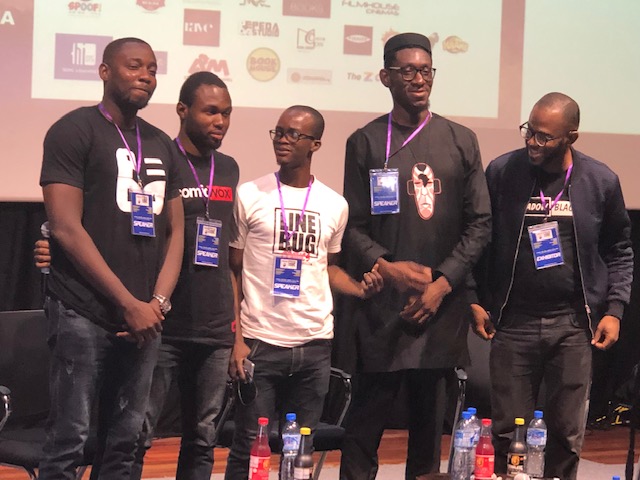 Asides from sharing branding and financial tips for up and coming founders they discussed the Nigerian factor and the corporate side of being a comic publisher.
Distribution networks and data analysis was also talked about in relation to being sustainable as a comic publisher. To sum it all up, it was a very insightful panel session.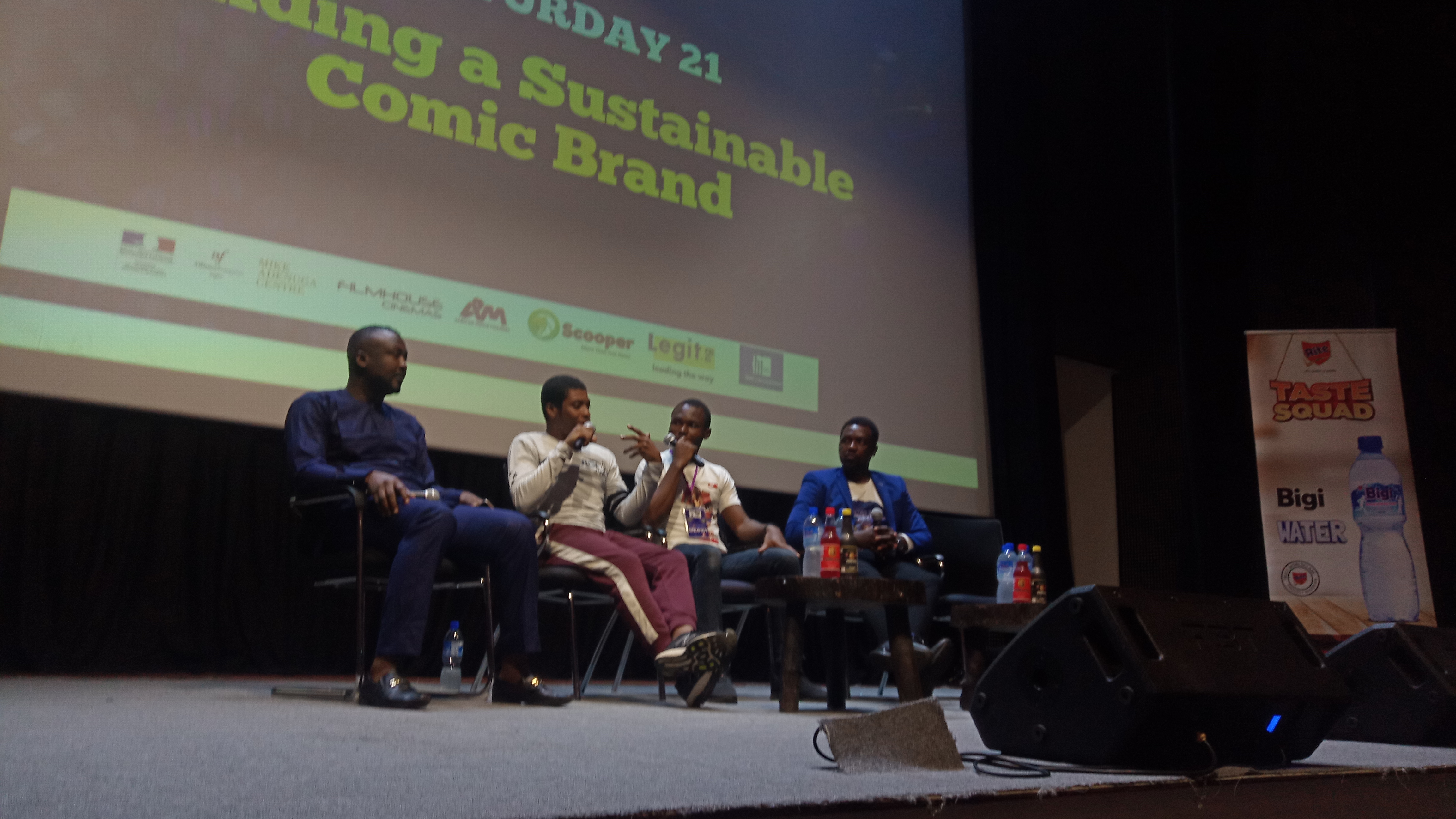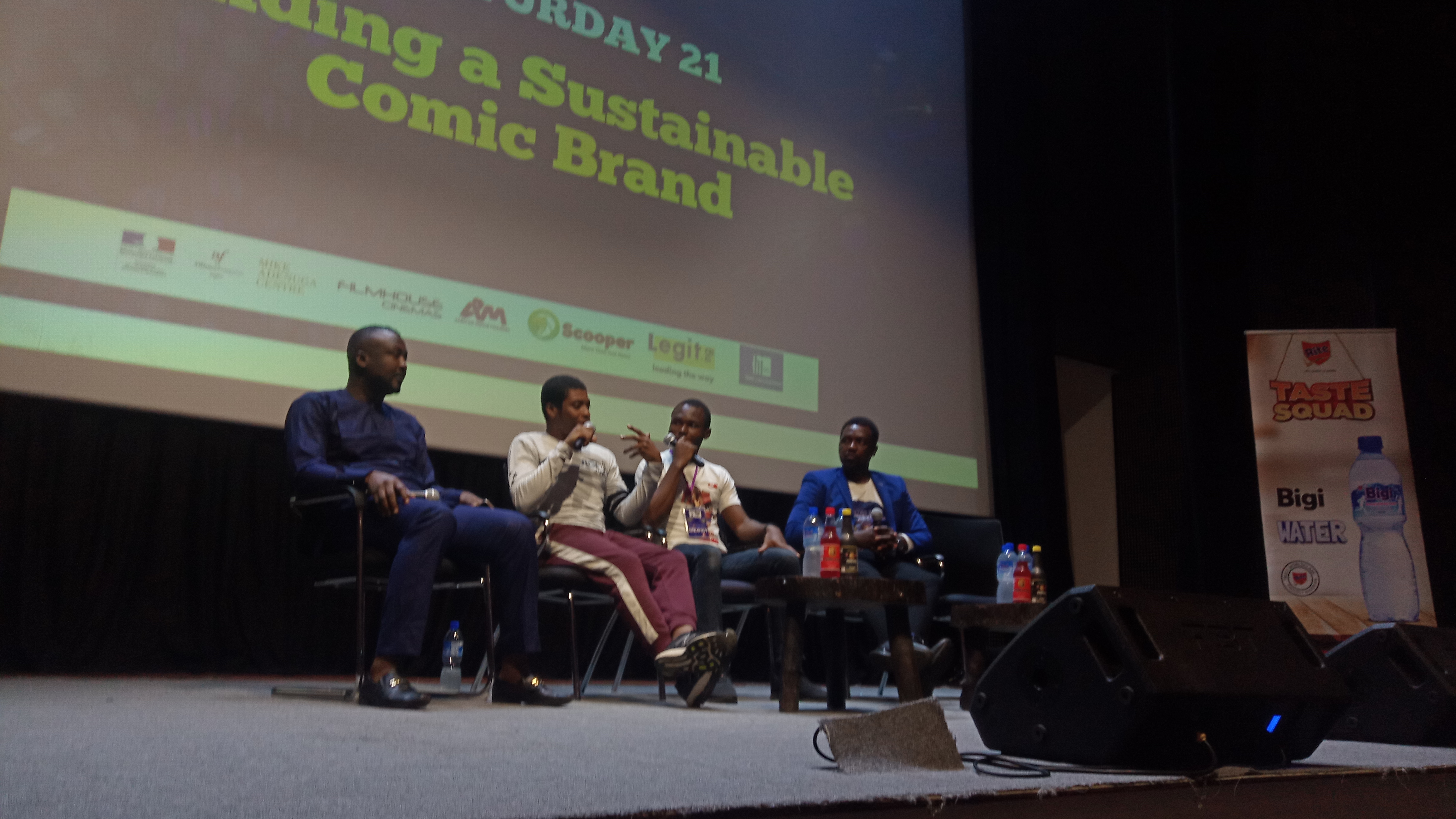 2. Rise Of The Saint Blew Our Minds Much!
A proof of concept short film was screened on day one at the Lagos comic con and it was epic. The film began with a nerving voice over Nollywood hasn't still achieved and then tells the stories of Moremi Ajasoro but wait that's just the beginning. Quickly, we were thrown into a medical world of deadly viruses and also the world of a young rapper whose parents are dead but left him a magical chain. From jaw dropping cinematography skills to sick out of focus first eyes footage (you see thorough the eyes of a character) the film ended abruptly like a flash and we shouted MORE!
*sighs There was no more, because of that one thing. Lack Of Funds.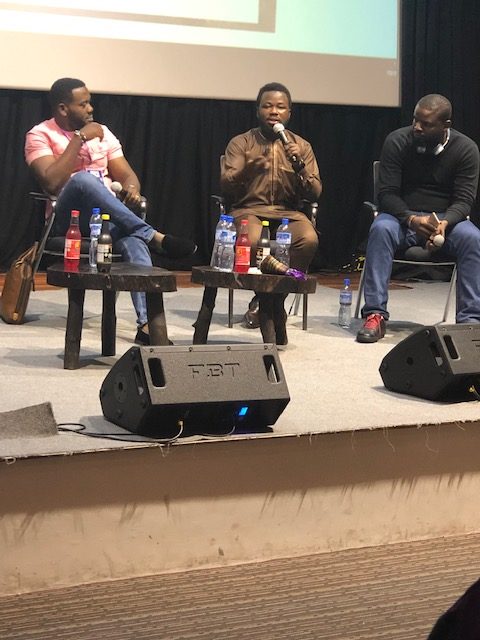 3. A First Look at the 'BRILLANT' Ratnik Trailer
At the end of Day one, we had the opportunity of being part of the very first audience to witness the trailer of Nigerian sci-fi film called RATNIK. The official Trailer dropped on social space this new week and has gone viral with domestic audiences appreciating and applauding the production company of this project.
Here, watch and share your positive thoughts below.
Cast and crew shared their individual experiences on a post apocalyptic set and how they all conquered their initial doubts for the realization of the project.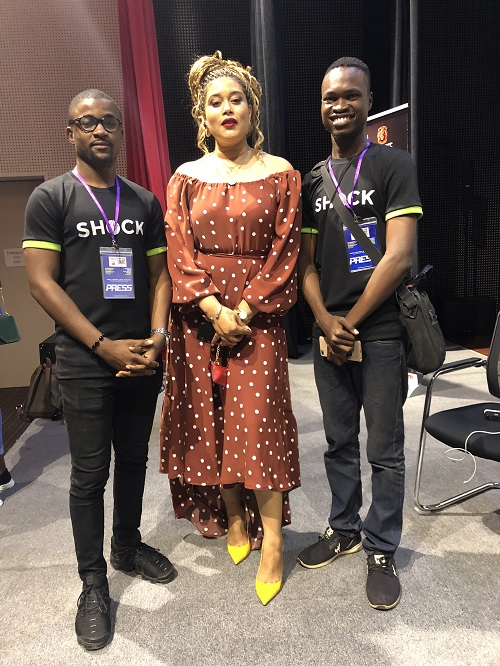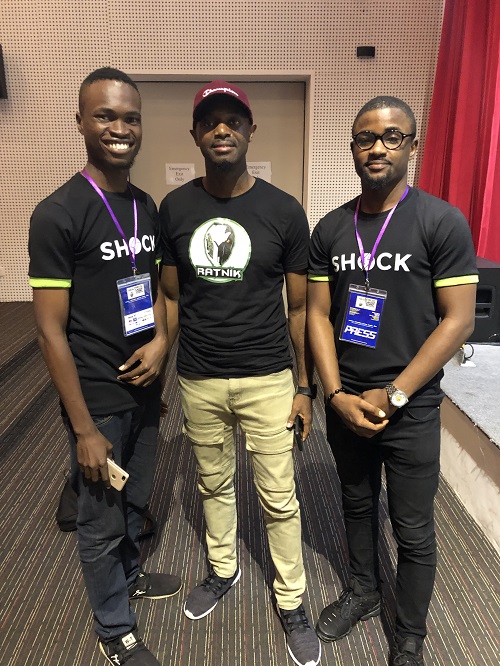 4. is Annecy festival a big deal for Animators? YES.
Day Two at the convention had a panel session of four individuals who all had attend ANNENCY!..but wait what the heck is Annecy.
@AnimationNG will be hosting a session at the next @lagoscomiccon about their individual @annecyfestival experience and more info on Annecy Africa 2020.
Don't Miss it pic.twitter.com/To9g8RuJpJ

— Animation Nigeria (@AnimationNG) September 15, 2019
Annecy is one the largest animation festivals that gathers animators, students and industry leaders all at one place. it's almost like a a comic con but strictly for animation.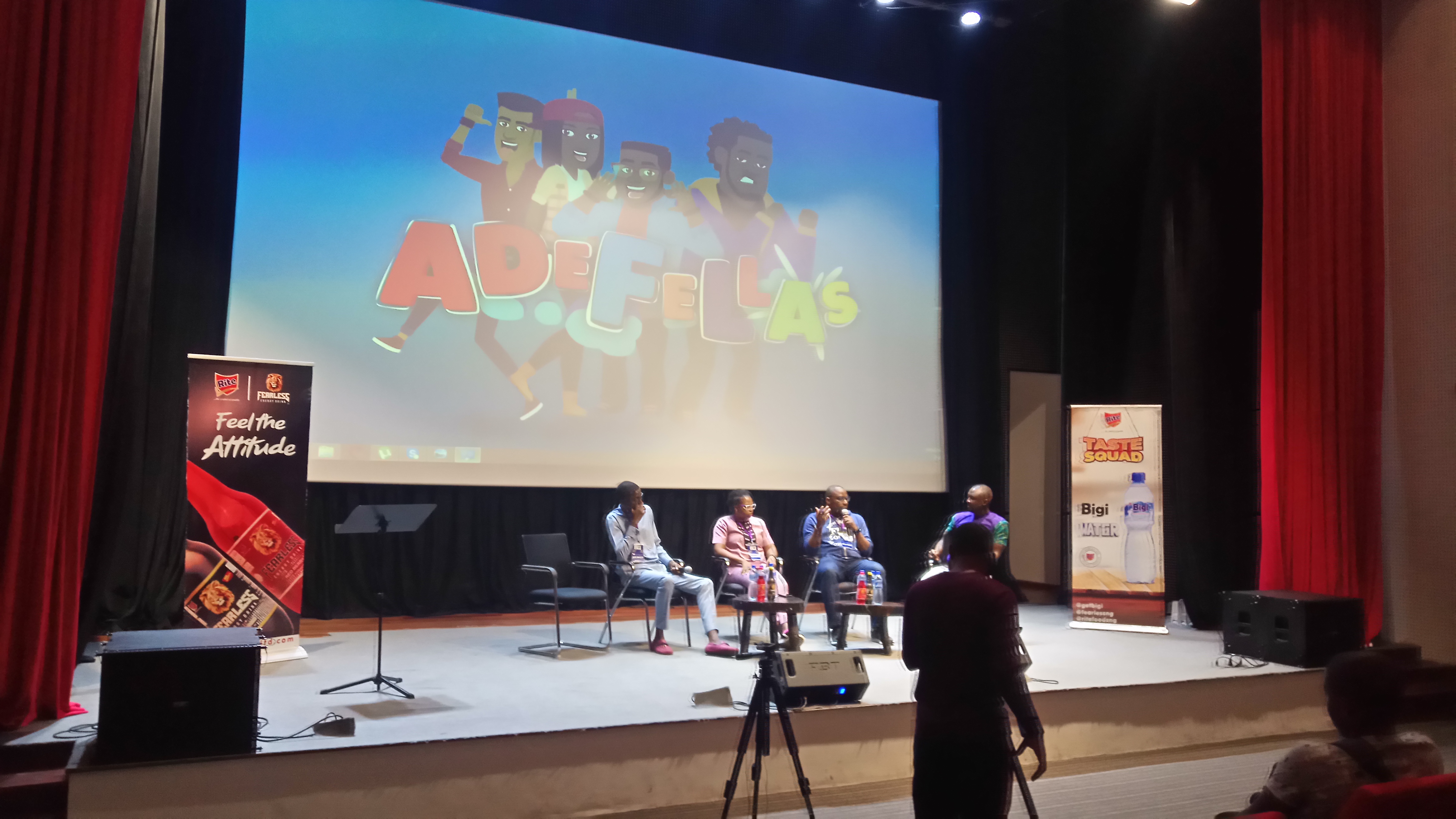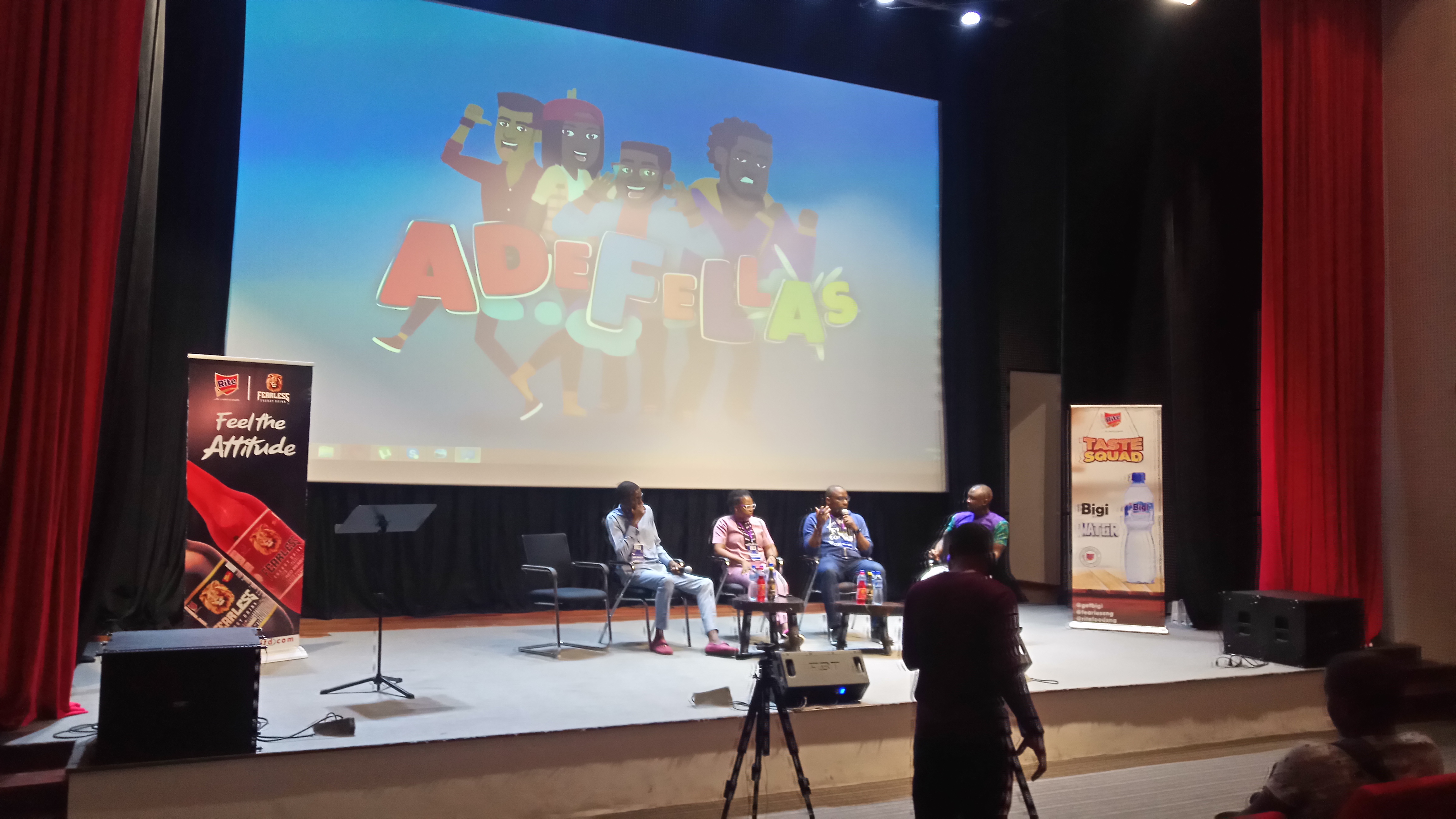 Speaking at the panel session were Nick Wilson, Dami Solesi, Brian Wilson, Ayodele Elegba, Mbuotidem Johnson who all described Annecy as a must go to festival for budding African animators.
5. Nobody Showed Up for Alternate Income for Nollywood Actors
The Panelist Slated for this title session all failed to show up and the organizers did not give reasons why. rather a Nollywood producer, a brand manger and the host for comic con has brief conversation on the topics of having multiple streams of income as well what it really takes to have sponsorship for your brand or event.
6. CJ Saw Mami Water literally! …and he decided to make a film.
Writer/Director CJ obasi had a panel session at day three of the convention and he shared with the audience why he delved into film-making (Quit his 9-5) and what his plans really are MAMI WATA.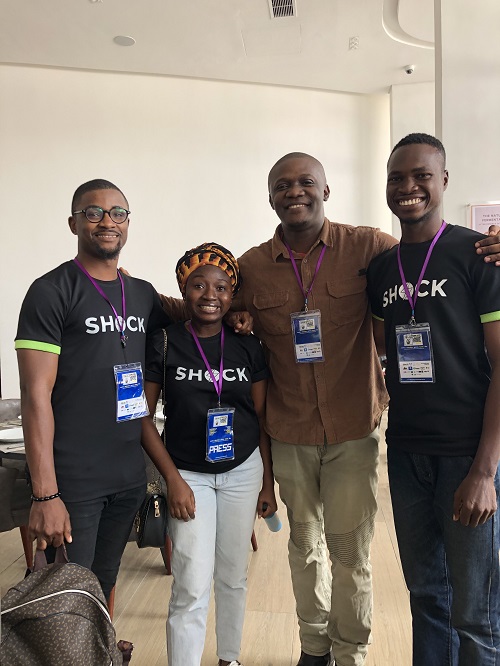 The final script for the movie is almost ready and a date will be announced at a due date. He also stated that the film genre of African Spirituality is very much under explored which he very much tends to go into.
7. Spoof Animation: Hero Corps screening had audiences screaming
Ayodele Elegba who is the founder of spoof animation got a resounding applause from the audience after the reveal screening of Hero Corps. The less than 5 minutes animation short excited the audience who cheered for the spoof generals that was in charge of the project. it was really good stuff.
The team behind this also announced a new animation project named "Uniquely Me"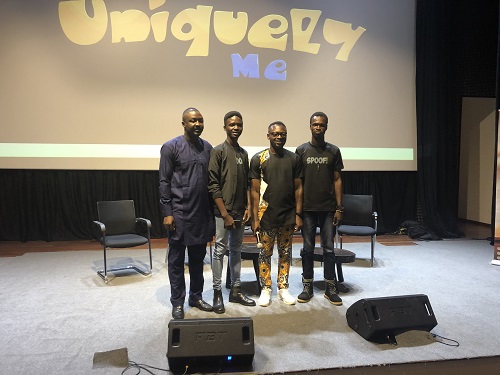 8. Project Spotlight : Malika Animation is the Future we Dream of.
Malika Screenings was one of the most anticipated part of Lagos Comic Con 2019. The short animation project which tells the story of the warrior queen Amina features Adesua Etomi, Deyemi Okonlawon, Sambasa Nzeribe and others.
The animation pilot beamed on the big screen with beauty and showed us the future of animation in Africa.
Let's switch gears now to cosplay.
Folorunsho Kelly dressed as the Joker won the cosplay and went home with N100,000 and a brand new mobile phone.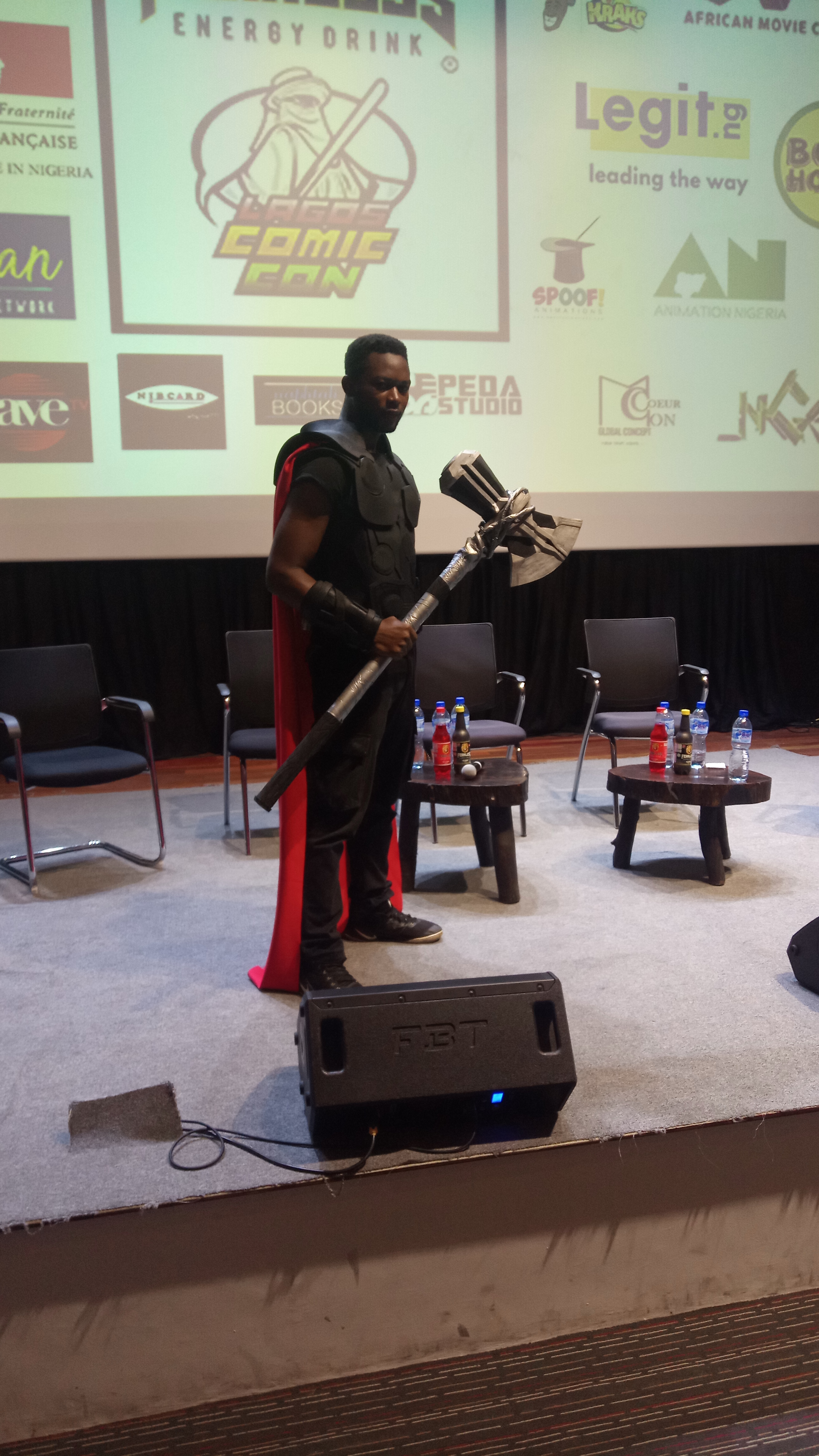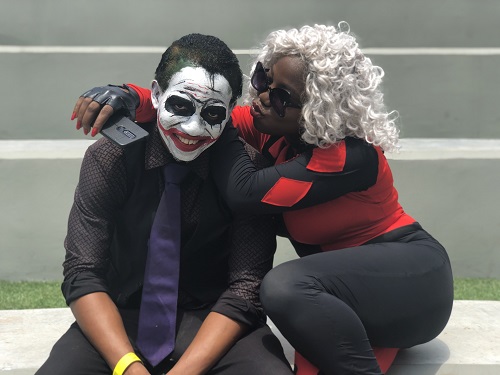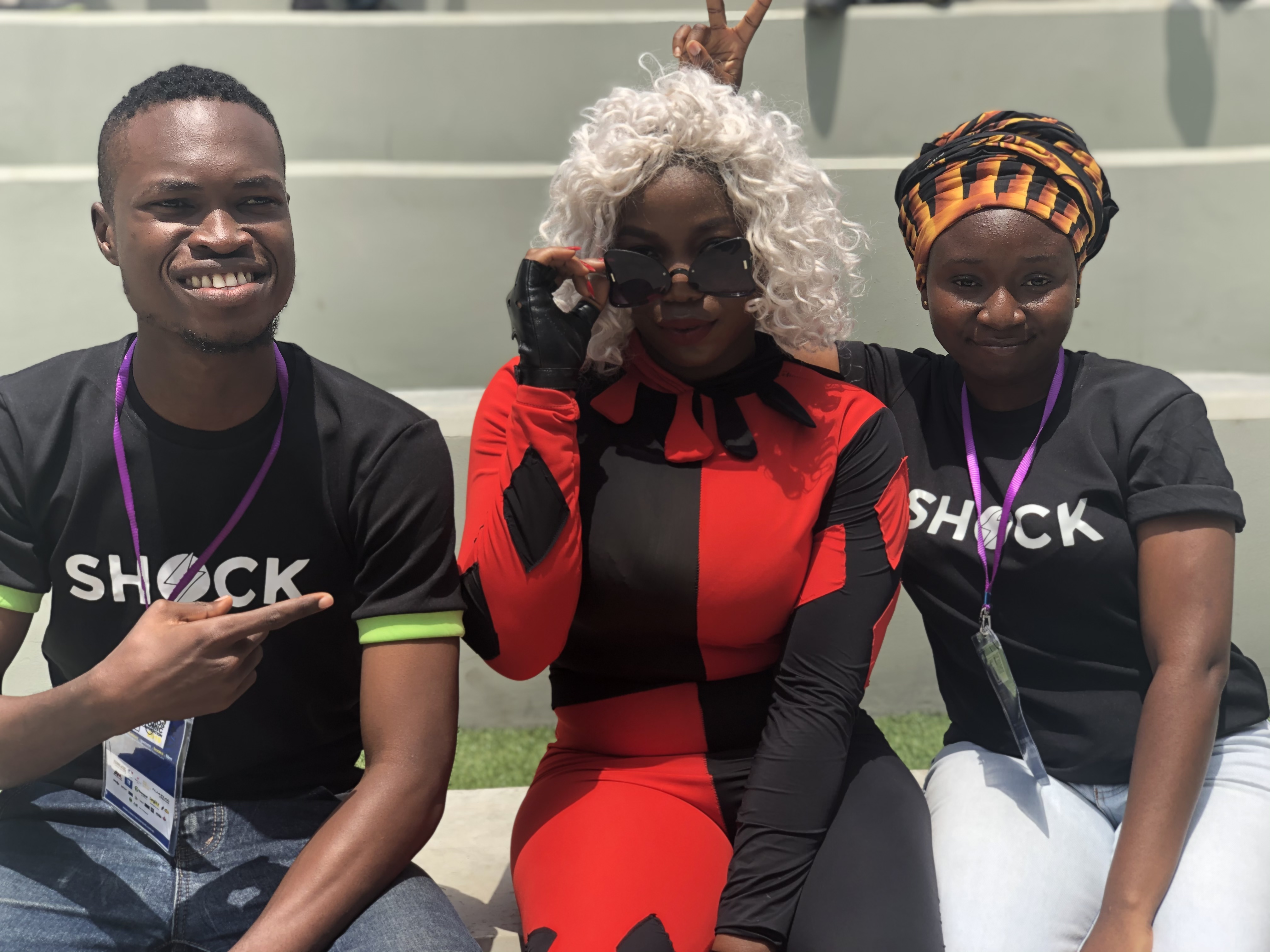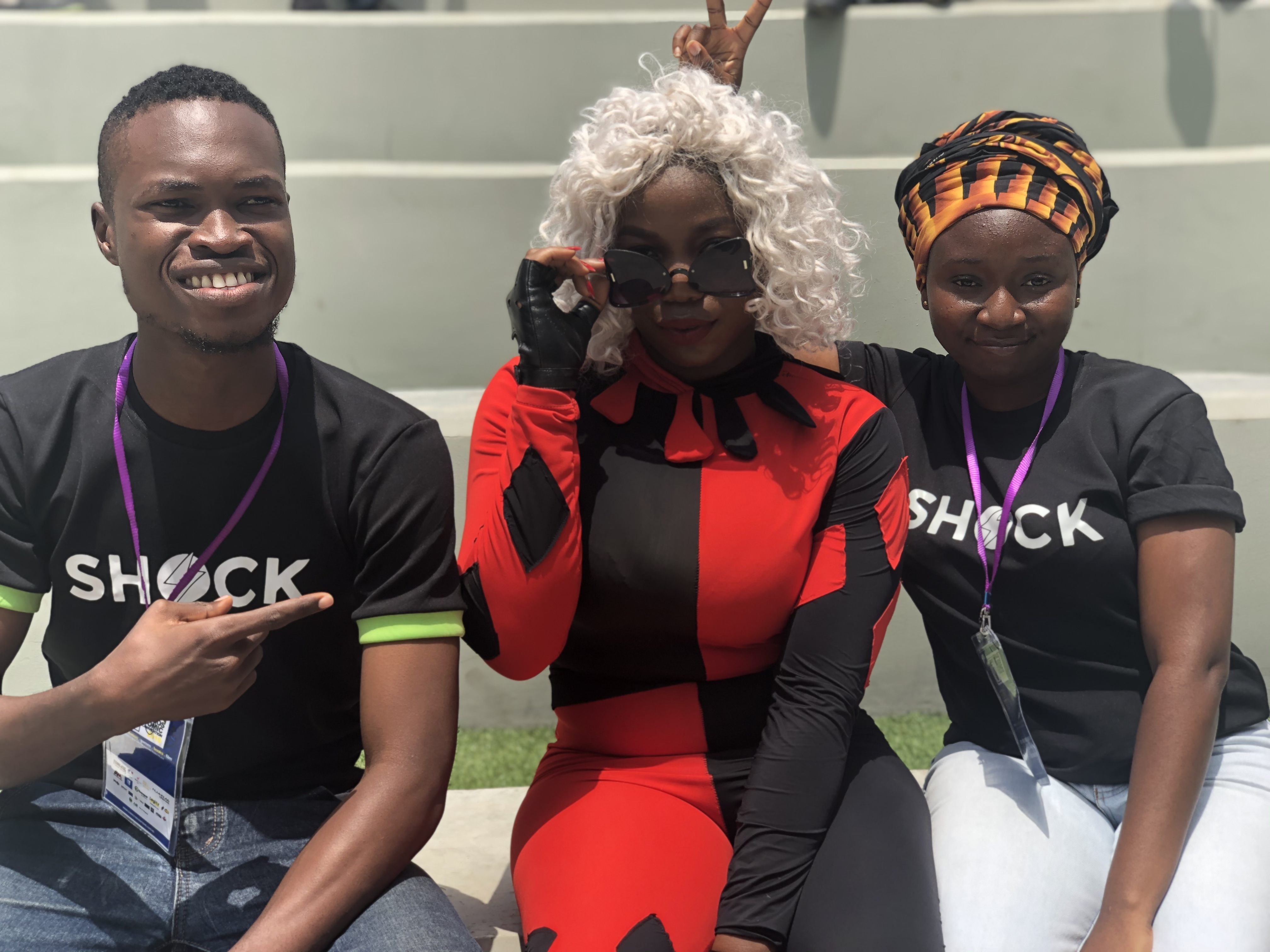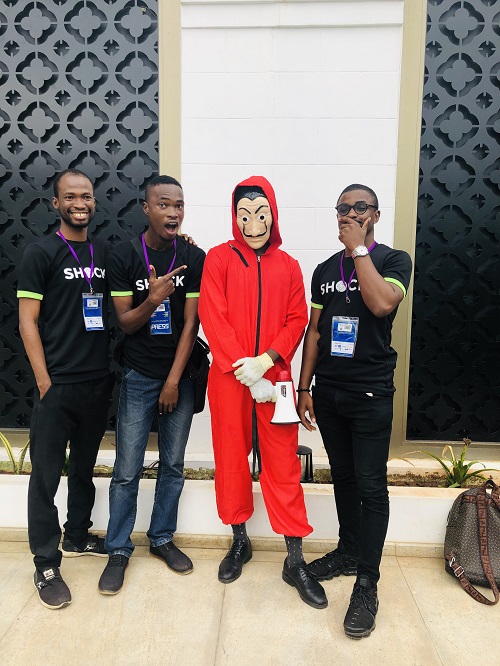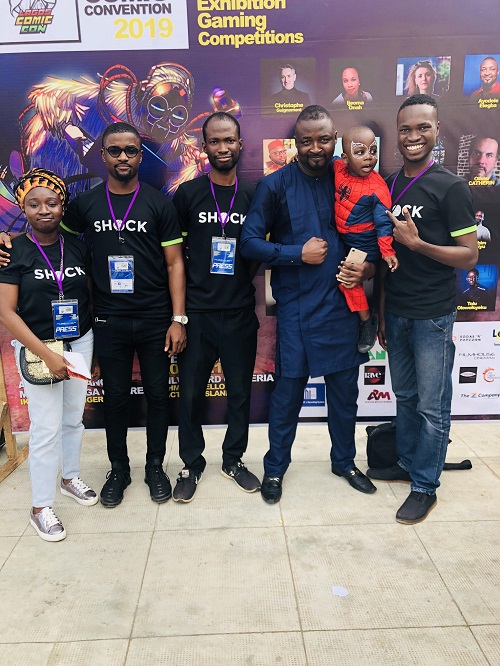 Thank You For Reading This Kindly Follow Us On Twitter @ShockNG