The Story ⚡
Jason Njoku, founder of Nollywood Subscription video on demand service IROKO has announced a comic book platform venture named raptures.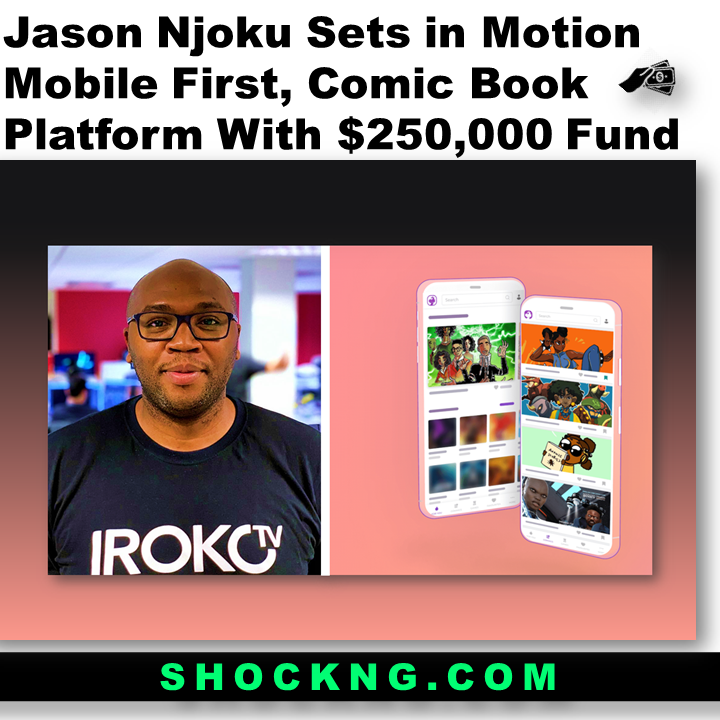 Tell Me More
The serial founder shares that Raptures is a global digital storytelling platform & studio network creating original industry leading Mobile Comics of Black American, African & Arabic Origin.
With a raised $250,000 fund, raptures is focused on igniting content creation with a $250k (~N150m) creators fund to connect & fund aspiring writers, illustrators, graphic designers & animators in the creation of more content.
The Rise of Comic/Animation
If you haven't been paying attention, African Intellectual property is getting hotter by the minute.
This year, more than four international comic/animation deals have been made public.
Kugali signed a deal with Disney to make an original animated series titled "Iwaju"
YouNeek Studios signed its monumental distribution Partnership with Darkhorse Comics and even a secured VC investment from Impact X Capital to develop an animation series inspired by African history and mythology. Former senior VP of co-productions at DreamWorks, Doug Schwalbe, has joined as executive producer and will oversee distribution in this deal.
Netflix is currently co-producing its first African animated original series, Mama K's Team 4, with South Africa's Triggerfish Animation.
Disney+ has also partnered with Triggerfish on Kiya, its preschool co-pro with eOne.
Cartoon Network Africa has greenlit Garbage Boy and Trash Can, its first-ever domestic superhero series. Created by Nigerian animator Ridwan Moshood, the 10 x 2.5-minute comedy-driven toon is about a boy with imaginary superpowers who fights for justice with his trusty sidekick.
This signals more to come 2022 as this projects begin to take shape.
In Summary
Raptures is set to launch its app Dec 21st with several genres of comics.
In an overall look, this seems like Jason making a play for comics stories that could turn to animated projects with backers from streaming companies.
A great deal of conversations has been said about funding animation and getting talent pipeline well paid, this move perhaps and many more others are major steps to unlock that.
we observe closely how the next 5 years will shape out.
Thank you for reading
For Movie/TV Executives, Shockng.com Covers the Business of Storytelling and the Biggest Creators in Sub Saharan Africa.
Let's be Friends on Instagram @ShockNG