The Story⚡
A story on crime, callousness and the harsh realities of life in the slums of Nigeria's informal settlements, Shanty Town follows a group of courtesans who attempts to escape the grasp of a notorious kingpin- but political corruption and blood ties make freedom a near-impossible goal.
In this Exclusive interview, we sit with the producers of Shanty Town Ini Edo and Chi Chi Nworah to discuss the vision, casting, execution, and success of the newly-released Shanty Town.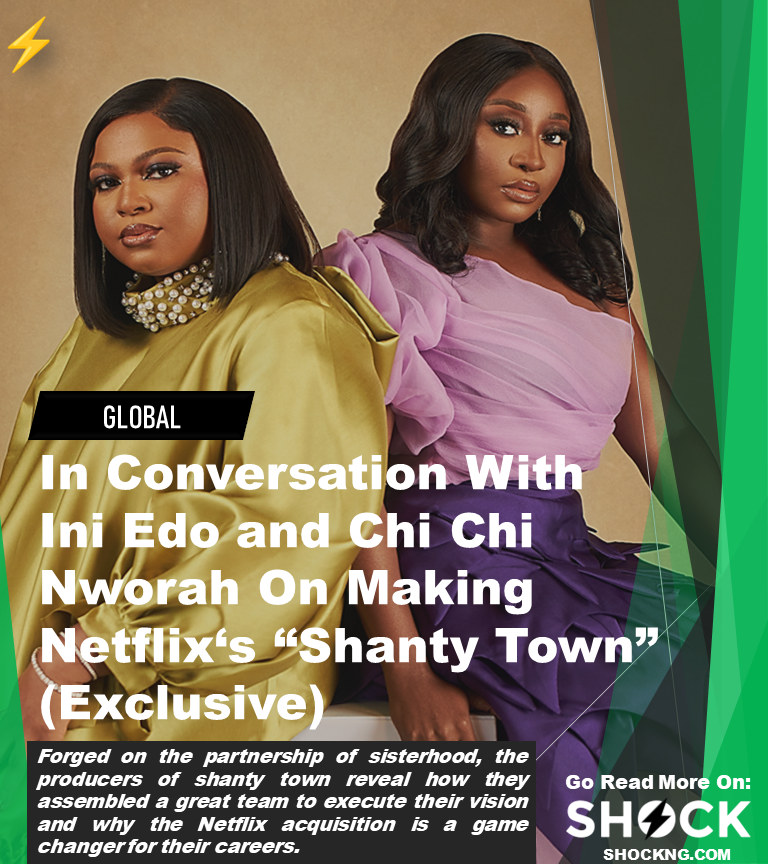 Tell More
From getting the vision right, through casting decisions as well as the decision to use a local language, and stunt scene.
Use of Ibibio
"Initially, the character was supposed to be Benin, but I'm an AkwaIbomite, and I come from a place that is not talked about, and I felt that needed to change. As a filmmaker, my job is to shine the light on my state, the same way others have done, and that was what I did with the language"
Finding Chidi Mokeme
"Chidi Mokeme has the coolness to be able to fluctuate through the different moods and personalities of Scar. The vision I had of Scar, I couldn't see anyone else delivering it aside Chidi Mokeme"
A Danfo flipping scene.
"So we brought in professional stunt actors from South Africa, and they were inside the vehicle when it flipped in the scene"
Going Global with a first-time project.
It's the one thing I've been waiting for all my life, all my career. To be honest I didn't envision this level of reception. It's a dream come true, and it has reinforced my hunger and drive to just keep going in the industry. For me, it's like I've just birthed a new career, and it's the path I'm going to take now.
Watch The Full Interview Now
Stream Wars
In Q3 2022, Shanty Town was one of the hot projects in bidding wars by Netflix and Prime Video.
Per insider sources familiar with the matter, the former streaming service won the bidding by matching what the latter offered and the rights owners accepted due to the popularity of the service.
From 2016 to 2022, Netflix says it has invested N9 billion in licensing titles for its streaming library. This is according to Shola Sanni who shares that 125 Nigerian films and television series are available on Netflix as of November 2022.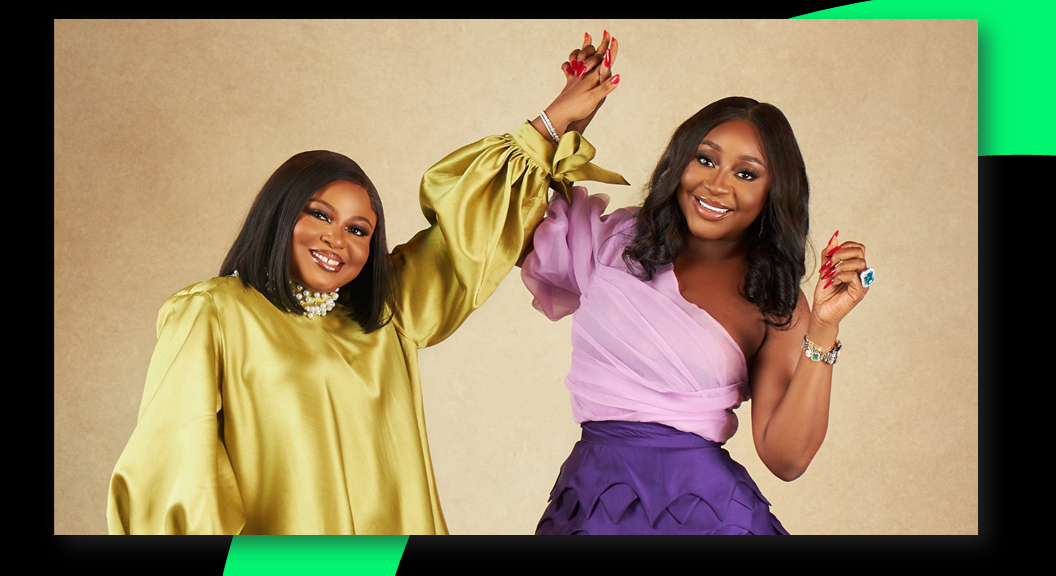 Thank you for reading.
Shockng.com Covers the Business of Film/TV and the Biggest Creators in Sub-Saharan Africa.
Let's be Friends on Instagram @Shock NG