The Story ⚡
Telecommunications companies operating in Nigeria – Airtel, Glo and MTN are now competing for domestic streaming subscribers.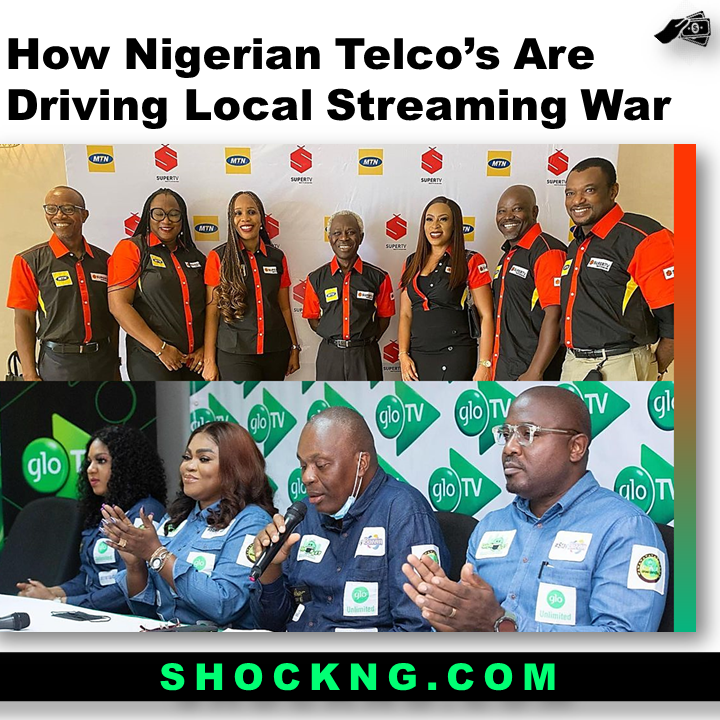 Tell Me More
Network providers have launched standalone apps on play stores for consumers to stream both local and foreign content.
Three out of the four major operators have begun licensing content, partnering with TV Stations, content providers and launched campaigns into the market to battle for streaming subscribers.
With this event shaping out a local streaming war, it is clear that a huge market of mobile consumers who want on-the-go entertainment are now targeted as customers.
TAM – N104.4 million internet users
As at January 2021, a data report reveals Nigeria has 104.4 million users who are on the internet.
For a simple breakdown, there is a group of telecom users with smartphones that can afford to buy data from their operators and have digital identities on the web.
The rise of cheap data bundles and affordable mobile tech has aided this. Year on year, this numbers increases by more than 15%
With this astronomical growth, it is clear that wealth must be unlocked from this viable TAM – Total addressable market
And for a revenue roadmap to be set, the following questions has to be answered – how are they spending their data? what do they seek online? Where do they hangout?
Telecom Executives have found an answer – Video on Demand
Smartphone users watch video more than any content format
Users want to be entertained.
They hang out where they can be entertained.
A combination of this assumed insights sees the need for a streaming app to be built.
The app would have a content library and a paywall as a form of monetization.
Go-to-Market Roadmap
The different Telecoms company that has launched a streaming app has adopted different means of go to market strategy.
Here is what we have observed so far.
Airtel TV – The app launched since April 2020 with live TV and VOD content. Promising an original series based on its popular advert characters played by Lateef Adedimeji, Iya Rainbow, Ngozi Nwosu, Dele Odule and Benny Essien if users subscribed.
Catchphrase:
Glo TV – Debut on August 24th with a free plan till Sept 30. and later a Toni Tones ad was released during the pre KOB series release.
Catchphrase: Your Front row seat to the very best of TV
Super TV (MTN) – Originally launched with 9Mobile back in 2019, the super tv app has now cross carpeted to have an MTN Partnership.
This time a strategic partnerships was revealed with Film one, AMC and Viacom CBS Network Africa: who all licensed Catalogues/TV channels under their belts to the platform.
This move gave the app a familiar content pipeline to kick off and land its #ZeroData campaign – users don't need an active internet to stream video content on the go.
Oct 1st is the official launch date.
Catchphrase: Watch TV and not your Data
Payment Plans
Airtel TV – Users who download the app have access to free and premium content. The latter is paid by airtime credit for as low as N200
Glo TV – Free Access to content Library and Live TV till Sep 30th
Super TV – The streaming service in partnership with Telecom provider MTN has varying plans.
SVOD: Subscription video on Demand on Super TV has the following deals
Highest Deal: Dubbed as Gold Bouquet, users pay N4200 for access to 60 Hours of streaming for 1 month. Zero Data. No Live TV.
Lowest Deal: Dubbed as Silver Bouquet. Users for as low as N200 get 5 hours of streaming old and some new titles. Zero data needed. No Live TV.
Cinemart : Pay as low as N300 and N550 to rent the latest Nollywood and Hollywood titles after theatrical run. Access Expires after 5 hours. Data is Needed.
A la carte: Live TV Subscription including premium sporting events for as low as N450. Data is Needed
Family Package: N6,300 for 96 hours of streaming valid for 1 month. Up to 5 devices.
Kiddies: Pay N2100 Monthly for 60 hours of streaming kiddies movies and animations for 1 month. Zero Data.
Live TV: Pay N3800 to get 60 hours of streaming valid for 1 month. 30+ channels. Data is Needed.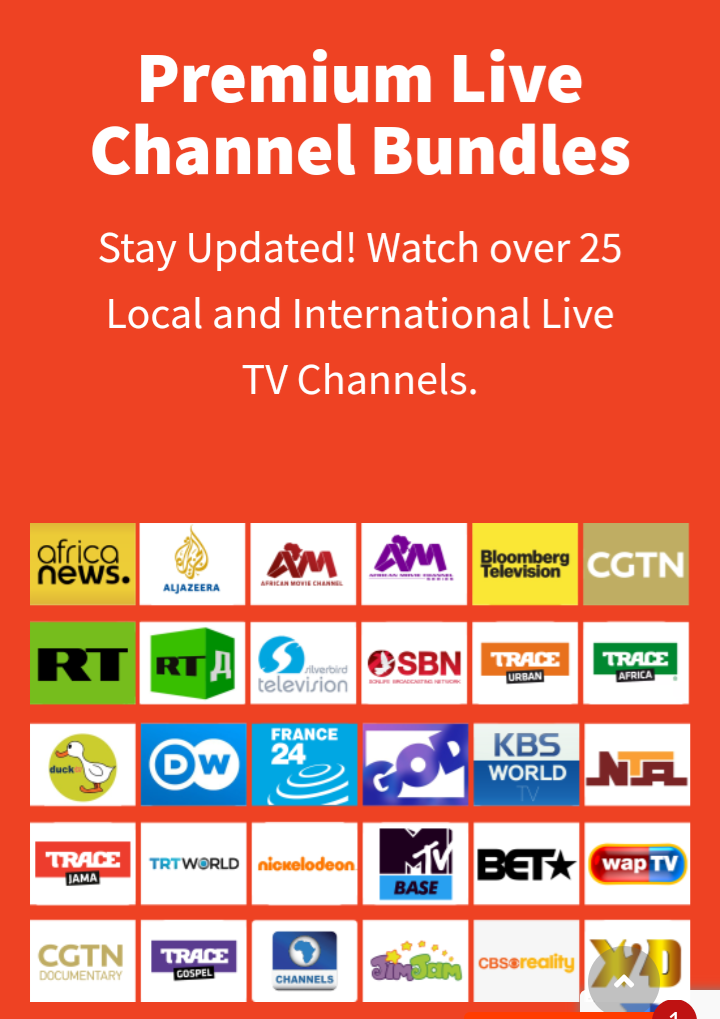 How does Nollywood Creators Benefit?
Media companies that have aggregated content will again benefit from these new deals.
With zero structure on ground for the Nollywood industry – the chaos to monetize compounds.
Indie filmmakers will have to start going individually to submit and might end up getting bad deals.
Competition with international brands.
Showmax, Netflix, Amazon and soon HBO max have setup base of operations in Nigeria. Licensing of cinema titles, scouting of talent and original commissioning are on underway.
This are international streaming brands that have access to global talent, an arsenal of hit shows + a bucket load of money.
Definitely, this gives them an edge but would it be enough to go against the rise of local streaming apps made by Glo, Mtn and AIRTEL who have a deep understanding of the average Nigerian internet user.
Yes, you might argue that the customer persona of each streaming app or their product offerings is different, but really, they are all still the same – on demand video platforms fighting for a viable chunk of the market share.
In Summary
Nigeria is one of largest telecoms markets in Africa with more 192 million active users.
Four main competitors exist: MTN, Airtel. Glo and 9Mobile.
MTN takes up most of this market share with 71.5 million customers, Airtel has 50.7 million users
Glo with 50.1 million and 9mobile users stand at 12.9 million.
But forget all of this figures.
What matters is how this new method of customer adoption works.
Airtime payment being used to pay for long form entertainment is uncharted waters
As industry observers, we'll be traveling through this wave to see what treasures will be discovered.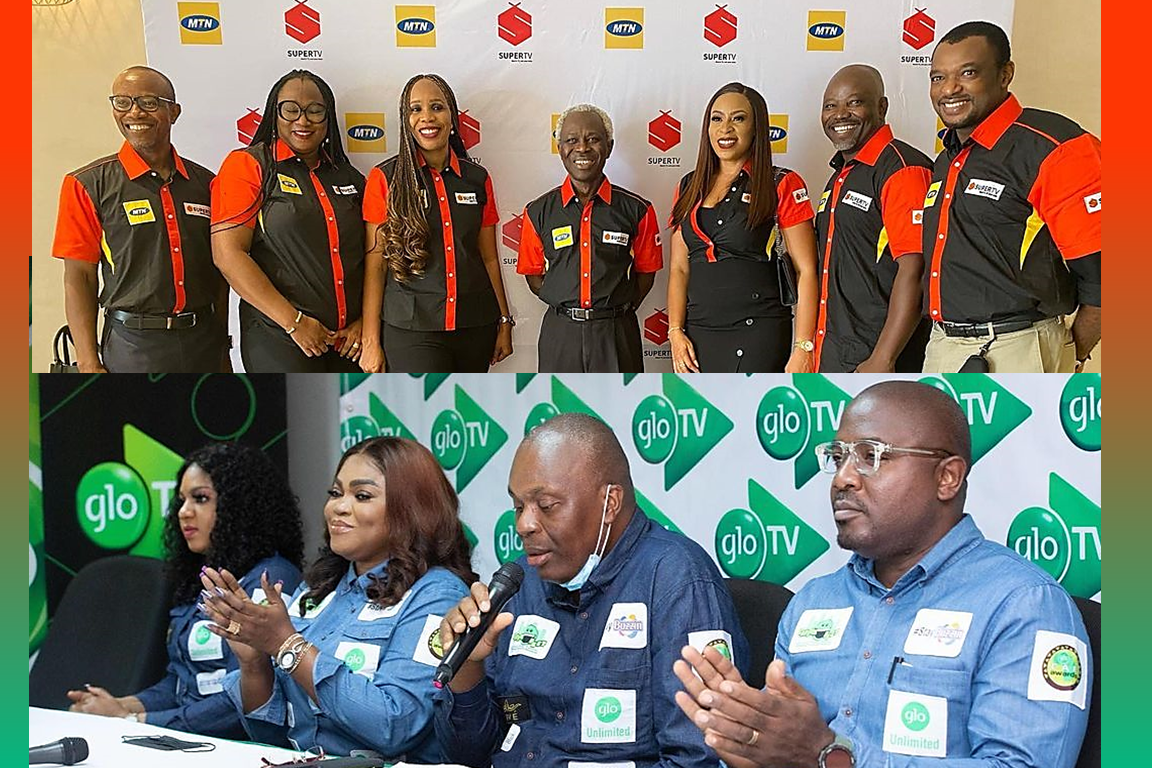 Thank you for reading
Shockng.com Covers the Business of Film and the Biggest movies that screen in Sub Saharan Africa.
Let's be Friends on Instagram @Shock NG