The Story ⚡
October 29th is the theatrical release of PTC – a political satire title from the studios that brought you Prophetess and Elevator Baby.
What's PTC?
Progressive Tailor Club is an acronym for PTC which follows members of the club who gather for a meeting to elect their new leader.
However, when a longstanding, trusted executive is eliminated for corruption, it comes down to a choice between the old, the new and the ridiculous.
Independently, this is anthill studios 3rd commercially shipped film to the big screens.
What's different this time is that, Biodun Stephen, a prolific filmmaker takes the director's anchor and captains the title.
What inspires this particular story?
Niyi Akinmolayan the founder of anthill studios' shares that "Most of the stories we're telling at anthill are based on my experiences growing up in Nigeria.
Elevator baby, our first commercial film actually happened to me while I was doing my IT.
Got stuck in an elevator with a pregnant woman for almost 30 minutes before they got us out. I just kept thinking, what if this woman goes into labor, what's going to happen?
For prophetess, I grew up around white garment churches, so there were a lot of characters in that film that I grew up with which made it easier to develop into stories.
This is why a lot of the audience could connect with them on an authentic level.
Now for PTC. When i was at a young age, my mum started a Tailor's association.
All my siblings went to boarding house except me. This means I was the one to arrange their chairs, setup the meeting arrangements and make sure they all attended.
Whenever the meeting kicks off, I sat in the shop close by and could hear all the things they were arguing about and fighting for.
Or how this person stole this person customer or that person did something to get a new customer.
Now when this meeting ends, it will be my duty to return back all the chairs and clean up.
And then later in the night, me and my mum would gist on what happened, as well as point semblances to Nigerian politics.
We even casually joke that this would make a very nice movie one day for Nigerians.
Though my mum is late now but here I am, doing this into a big picture with theatre energy.
This was meant to be a theatre show but changed my mind to make into a film when no one took me seriously about learning how to put up a live theatre show".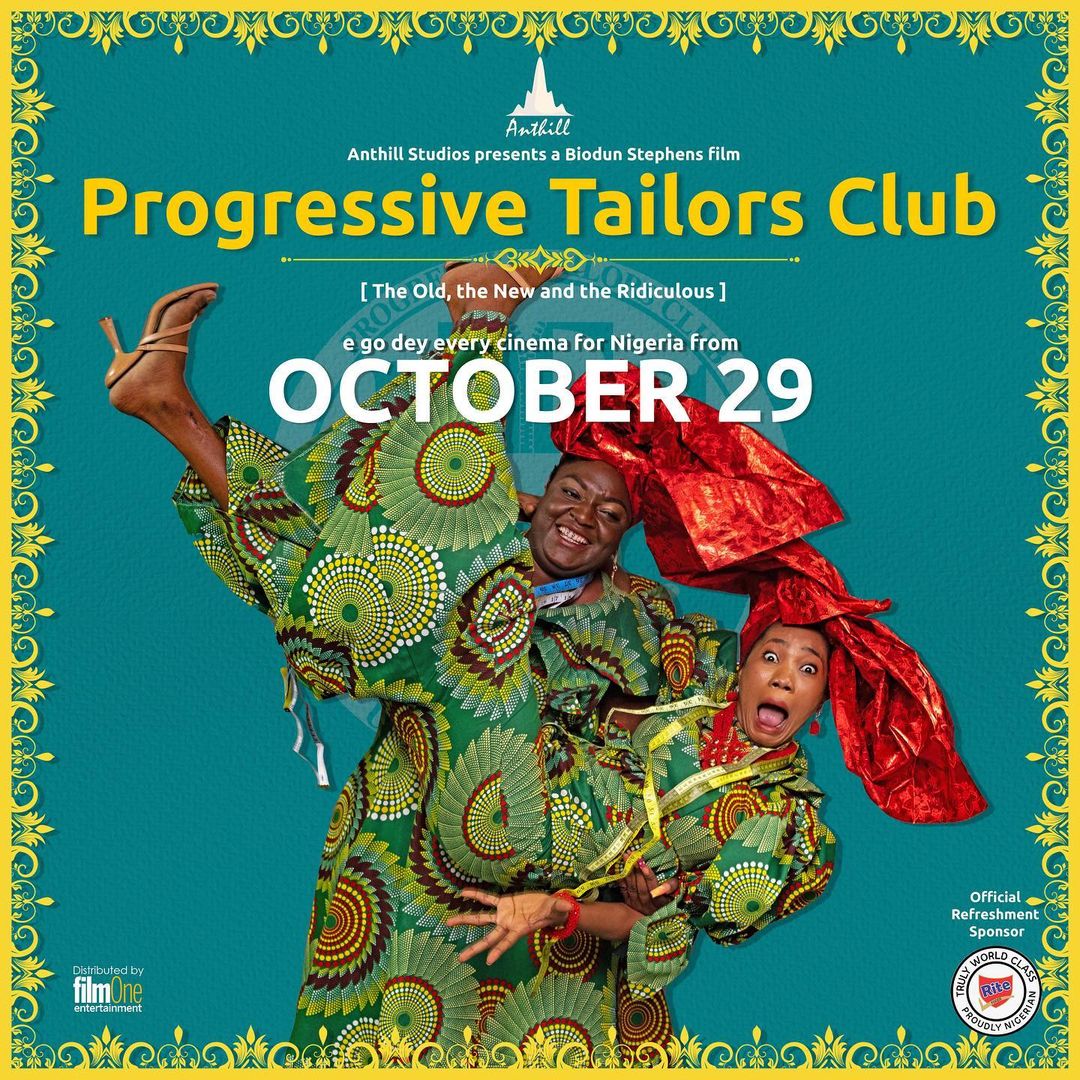 Why Not a December Film?
Not everyone can do December. For my studio it is important that we make money.
For me, profit margin is everything. So you want to create a product that everyone can be excited about, with the minimum amount that you can execute on.
December is coming with Matrix 4, Spiderman – which are big films. Now this doesn't mean any Nollywood film that takes them head on won't make money, however for them to compete their marketing spend will have to be huge (N20m to N40m)
This will make the film fight for box office attention which will be tough.
I'm a realist. We are a small studio that has just started producing commercial films that have been so far successful – which we want to maintain. Right now, our focus is to utilize a strategy of finding stories that can push the envelope of bringing in more audiences to the films we put out.
December was never in our plans.
Why Biodun Stephen?
I wanted someone that has done good work with fun characters. Gave her a call, pitched the idea and asked if she would be available to direct.
She said yes, I have always wanted to work with her and this was it.
We made it work.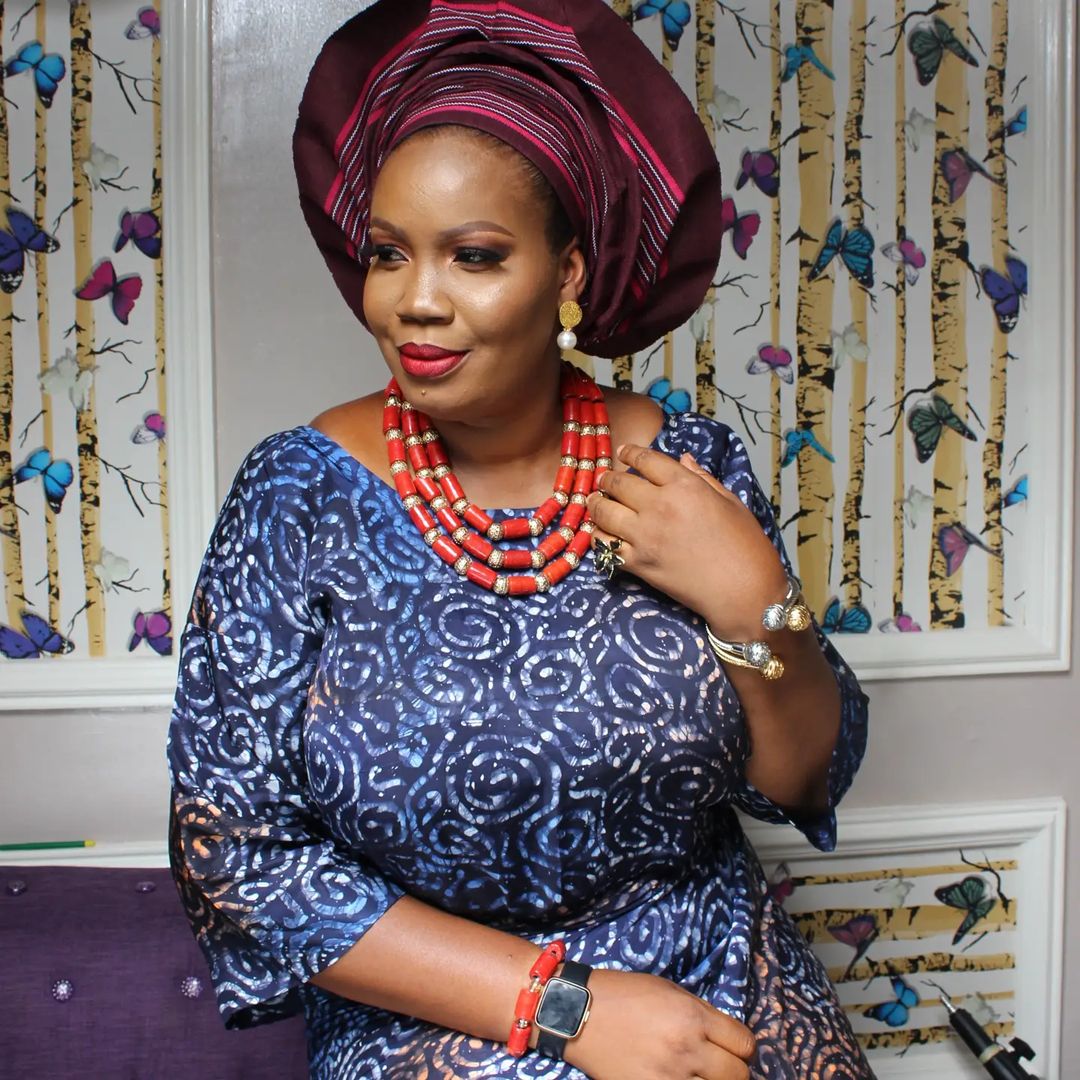 The Big Headliner Star is Missing.
I wanted PTC to have theater energy that's why my casting looks that way.
It is ridiculous if we think that the industry will grow with the same actors that we have.
When we featured Toyin in prophetess, we added a lot of people around just to help push their visibility as actors.
As much as I am a commercial filmmaker, it is very important to be deliberate about making more stars, create personalities people want to come see on the big screens.
This also put extra work on me as creator because then the story must be prioritized and characters are not random.
If you watch PTC, there are over 35 characters that we created moments for, tweaking their dialogues with the story dev team at anthill until we got it right. All in a bid to make them unforgettable.
So far, we have put out actor clips from PTC and the one that has trended the most are not from the people you would call big screen stars. It is just people responding to great characters.
Gradually the audiences will start picking them as their favorites and it won't matter that they have 70k followers or 2 million followers.
EP v Director. Anything different?
Transitioning to become an EP was a no brainer as I was critical to the success of the films I have been asked to direct in the past.
What's different now is just access to capital. The approach still the same.
I really want my films to make money so, Extra marketing work + more hands-on negotiations with distributors.
That's the difference.
Third film to the big screens. What's new that you have applied to marketing?
The content you use in marketing does not necessarily need to have anything to do with film.
So, this social media age has shown us that people just love content that entertains them.
Filmmakers try to force the idea of the film on the audiences during marketing which doesn't translate.
Your most viral content might be 2 of your actors dancing "shaku shaku" and talking random on set – which can get everyone excited.
We learnt in elevator baby how to use the crowd screaming clip which everyone uses now.
For that title, we didn't have much marketing funds. But I knew anywhere toyin went to, there was going to be a lot crowd. So we decided to go to OOPL in Abeokuta and create content.
When the clip hit social media, Lagos people saw it and were like…oh wow!
Look at that excitement, look at that crowd – without bothering where the crowd was from.
Location didn't matter, it was just that everyone was cheering.
In designing content for social media, just make sure it is formatted for the platform
If its Tiktok, make it look like a Tiktok.
If its for Instagram, make it formatted for Instagram.
They must first enjoy it before they realize, oh it's for a film.
This what we are applying for PTC, all to generate excitement which I believe you have seen and its working.
Quick question, should focus now be on more on social platforms than traditional methods?
I think both are important but it depends on the film and the amount of noise you want to make
Also want to touch on the "standees strategy"
I fight with distributors when they just mass print the same posters for their cinema standees in different regions.
It doesn't work. Why? Because the audience in Festac reacts differently from the audience in Ibadan or the one in Porthacourt.
The faces that the audiences will love the most should be the ones that should be the banner even if they are in leading roles or not. This makes more sense that way and it is also a great plan of action filmmakers should employ online as well.
Make different posters based on regions the film will be showing.
This leads me to "Language blockbusters, is that a good idea?
Yea, I think this should be explored.
Jade has showed us with Ayinla that it is possible.
The film just like prophetess were heavily marketed and designed for the south west, and it was a success.
South west has a huge number of folks that loves movies and if you can be successful in that area, you just might have a hit in your hands.
Though, it is not clear if it's the number of cinemas built in that region that helps but commercial movies sell more in this region.
Opening Weekend projections?
We like to dream big so – N50M opening and nothing less than N150 Million box office.
If people really love the film, it will trick down to December.
Final Words?
It is impossible not to like PTC if you are Nigerian.
You can feel the satire and all the jabs at Nigerian politics but it is funny.
It is a ride from the beginning to the end.
Also, it what I like to call an actor Olympics, we really gave all the actors an opportunity to shine, you know.
They will show their fans what they are made of.
We're all excited about it and can't wait for the premiere date – October 29th 2021.
Thank you for reading
Shockng.com Covers the Business of Film and the Biggest movies that screen in Sub Saharan Africa.
Let's be Friends on Instagram @Shock NG