The Story ⚡
In its first 24 hours, Gangs of Lagos ranks in the top 10 categories of more than 30 countries within and outside Africa.
Here is the performance data so far.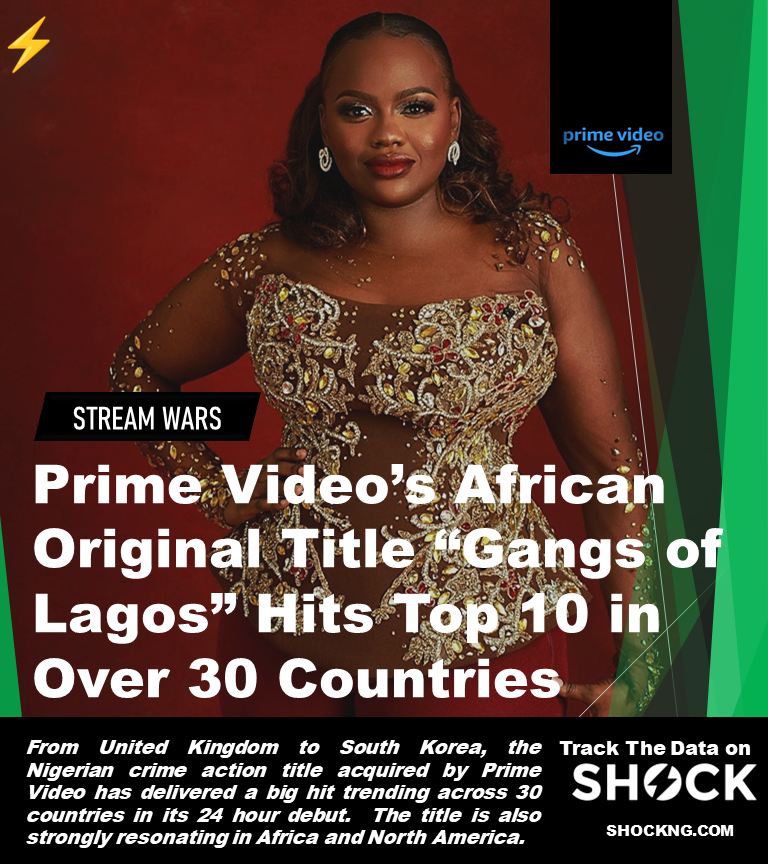 Tell me more
The Gangs of Lagos, directed by Jade Osiberu, is Prime Video's first African Original, a direct-to-streaming crime action released on streaming service on Friday 7th of April, 2023. The title is Jade' Osiberu's latest release after Brotherhood.
The movie follows the story of three friends, Obalola, Ify, and Gift, who have to join a gang after they watch their adoptive father being murdered. As election campaigns begin, they are forced into gang wars that push them to fulfill their destinies.
The film stars Tobi Bakre, Adesua Etomi, Dami Banwo, Iyabo Ojo, Toyin Abraham, Adebowale Adebayo, Bimbo Ademoye, Wasiu Pasuma Alabi, and a host of others.
Since its debut last Friday, the title has ranked in the top 10 categories in 32 countries across the globe. Below is how the movie ranks in the countries.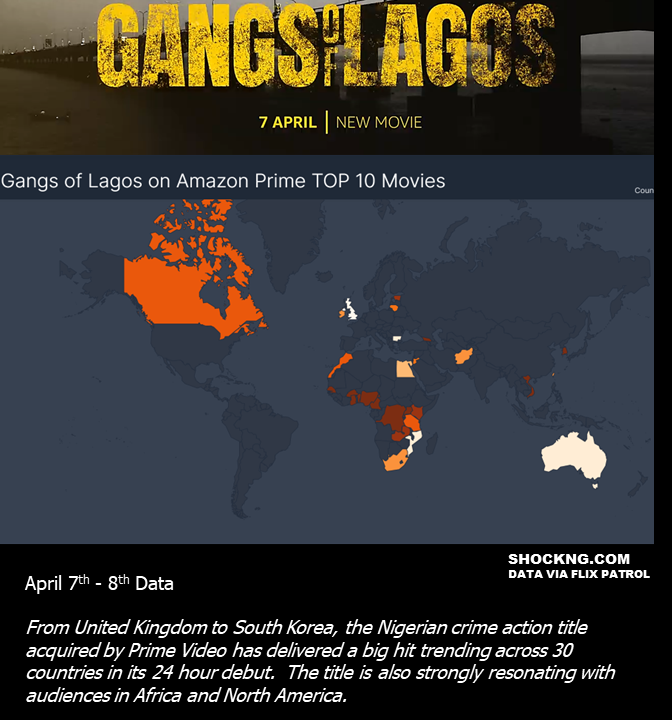 Number 1
Burkina Faso, Georgia, Ghana, Nigeria, Rwanda, Senegal, and Uganda.
Number 2
Vietnam, The Republic of the Congo, South Korea, Cameroon, and Benin.
Number 3
Zambia, Estonia, and Kenya.
Number 4
Canada, Morocco, and Tanzania
Number 5
Jordan, Qatar, Lithuania, and Cyprus
Number 6
Afghanistan, Ireland, South Africa, and Taiwan
Number 7
Egypt
Number 8
Australia, Bahamas, Bulgaria, and Mozambique
Number 9
United Kingdom
With the success of Brotherhood and now Gangs of Lagos, Jade Osiberu has proven that she is a master at her craft and that her productions are not successes merely by fluke.
Key Background
Recall that last year Jade Osiberu signed an overall output deal with Amazon Prime Video that requires her to exclusively produce film content for Amazon Prime Video for three years. Gangs of Lagos, which happens to be Prime Video's first African Original, is the first film to come out of the deal.
Before the 14th of September 2022 overall deal with Prime Video, the service had acquired Gangs of Lagos from Jade Osiberu as one of its first local originals.
The Summary
This early data is quite promising and the title is on track to double the number of countries after streaming on Prime Video for over a week.
Shock will keep track of this data and will be part of our streaming report data book launching soon.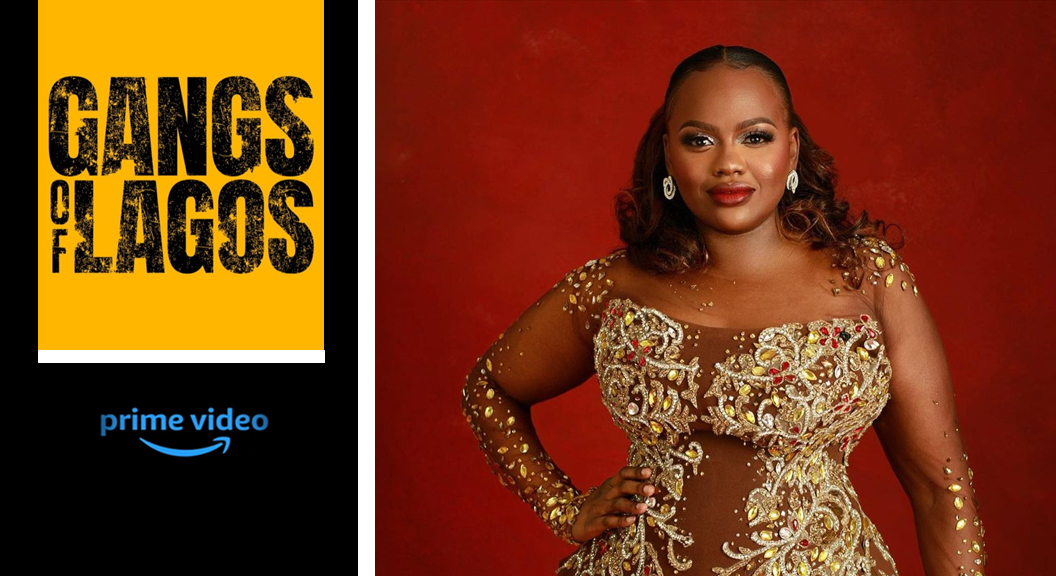 Thanks for Reading.
Shockng.com covers the big creators and players in the African film/TV industry and how they do business.
Let's be friends on @Instagram