The Story ⚡
Prime Video's first African original movie, Gangs of Lagos teaser dropped on March 20th 2023.
Ahead of its launch date, its teaser has now racked up more than 684K views on YouTube via the Prime Naija video account as of today March 27th 2023.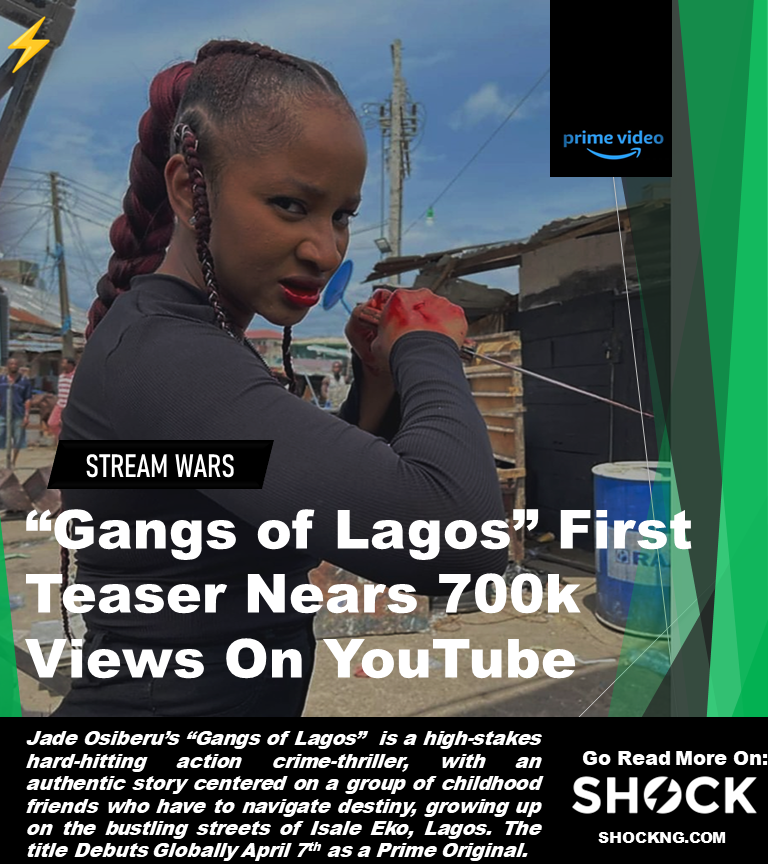 This marks 7 days since the 1-minute clip dropped and there is a huge probability that the clip might hit N1 Million views.
Tell Me More
Gangs of Lagos will launch on April 7th in Nigeria, sub-Saharan Africa and worldwide exclusively on Prime Video. From the acclaimed filmmaker, Jáde Osiberu, Gangs of Lagos is one of the most highly anticipated films to come out of the world's second-largest film industry, Nollywood, this year.
Key Background
August 5th, Gangs of Lagos was officially unveiled as the first original acquired from a Nigerian production company. According to the director, the film wrapped in 2021 with principal photography in Lagos, Nigeria.
Tangent
Trailer data is a very significant metric used to determine how much anticipation a film has built up. Gangs of Lgaos were first announced in Q2 of 2021 and have been able to build a sustained hype level significantly. With a prime video acquisition, its first drop of a teaser is a big hit and ranks
Popular Projects and Trailer views
Namaste Wahala : 2.6M
Aki and Pawpaw : 1.7M
Far From Home: 842k
Anikulapo: 799k
King of boys return of the king: 706k
Gangs of Lagos: 684k
Merry Men 2: 674k
Omo Ghetto: 658k
Blood sisters: 556k
Glamour Girls : 502k
Merry Men 1: 458k
Brotherhood: 423k
Citation: 388k
Shanty Town: 380k
Battle on buka street : 332k
Oloture: 274k
Suger Rush: 270k
King of Thieves: 266k
Man of God: 240k
In Summary
YouTube is the most popular video content-sharing platform around the world.
As a consequence, YouTube has become one of the most preferred choices for movie producers and studios for connecting/communicating with their potential viewers through sharing trailers and teasers.
Data regarding the trailers of a movie from YouTube can provide useful insights for predicting the traction of a project.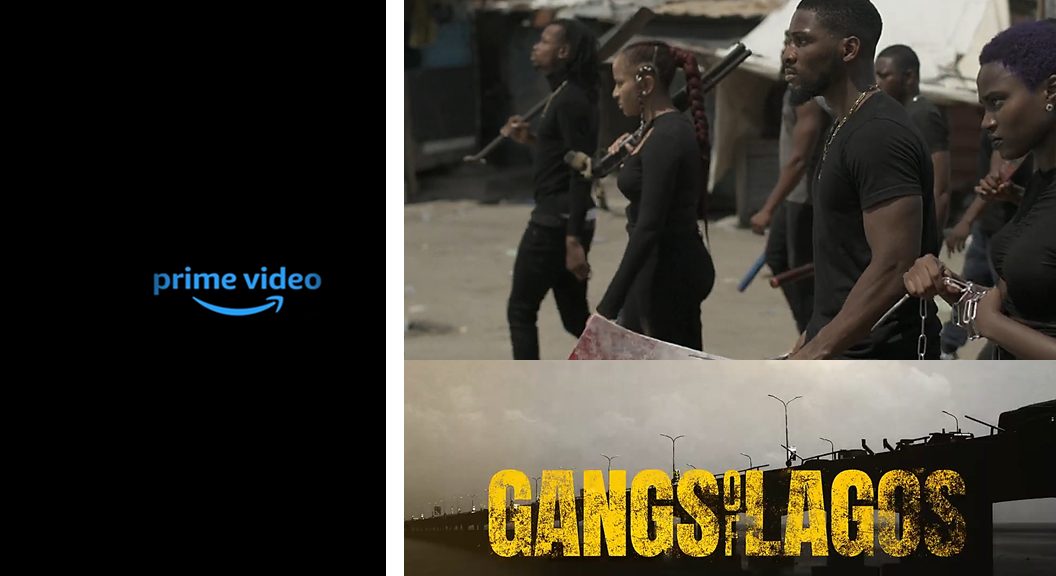 This is a SHOCK Exclusive. Thank you for reading
Shockng.com Covers the Business of Film/TV and the Biggest Creators in Sub-Saharan Africa.
Let's be Friends on Instagram @shockng