The Story ⚡
Omo ghetto the saga has raised the bar for Nollywood as it surpasses the N500 Million mark at the box office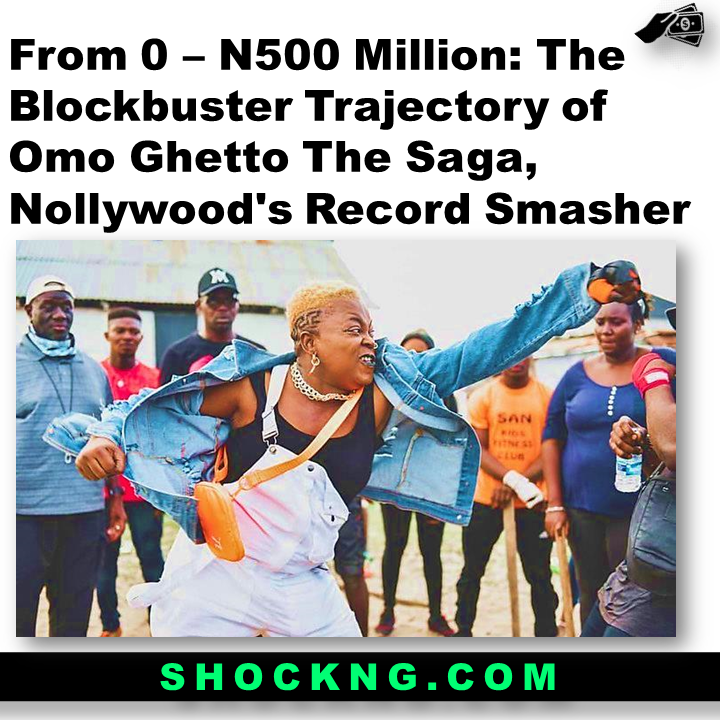 Tell Me More
According to the latest data report by comScore. The title has officially spent close to 40 days on the big screens and earned N20.77 Million last weekend pushing its revenue cume to a momentous N501.44 Million.
For some reason, the title has continued to pulled double digits numbers in its 6th weekend and shows no sign of dwindling in demand as compared to the established revenue trend which fizzles out after 3 weeks.
Here are some data charts to grasp how the picture that debut in a pandemic economy is beating the odds.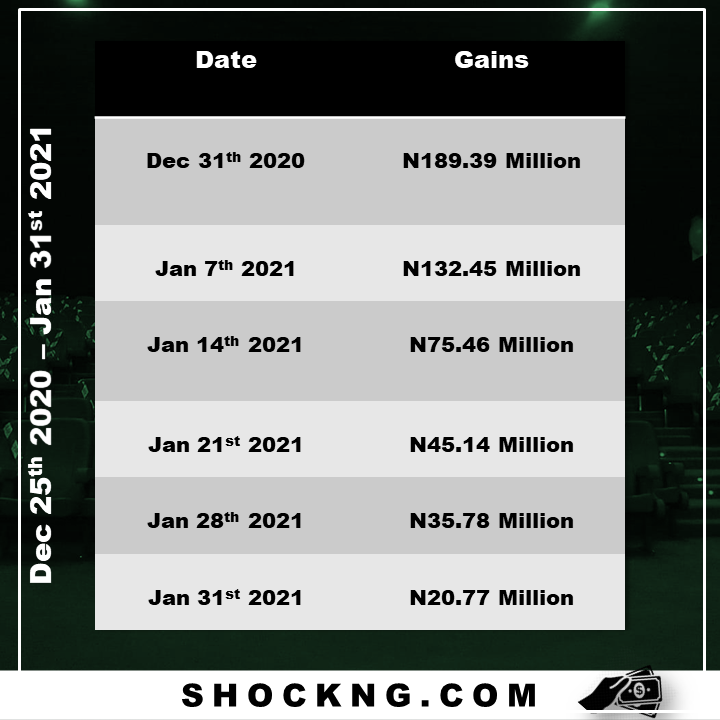 In just 7 days, the film title had cashed in more than N200 Million from its loyal audience – a remarkable feat for even foreign titles that screen in Nigeria.
3 weeks later, the feature had established itself as a blockbuster pulling the first ever domestic triple digit opener and then confidently steps into the double digit lane which it has maintained till the filing of this report.
Yes, this numbers are indeed remarkable and comes at a much needed time for cinema operators whose business have been heavily affected by the Covid 19 pandemic
Road to N500 Million
January 31st 2021 is history for Nollywood and the emerging cinema market in Sub-Saharan Africa as it recorded its first and only domestic N500 Millon cume with "Omo Ghetto the saga" directed by Funke Akindele and JJC Skills.
The title is now on track on smash Avengers endgame record of N528 Million.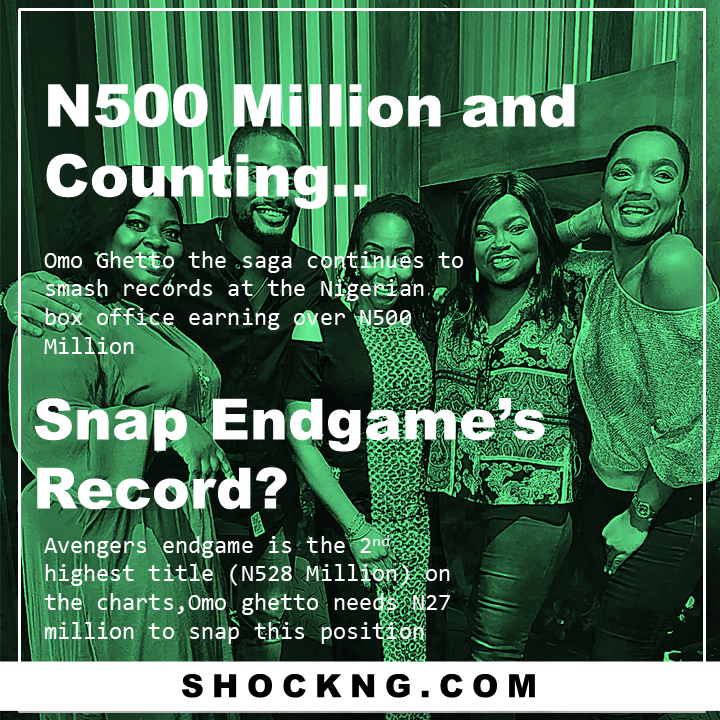 This box office record was unlocked in 38 days (5 weeks 3 days) and here is a quick glance of this trajectory right from December 25th 2020 through Jan 31st 2021.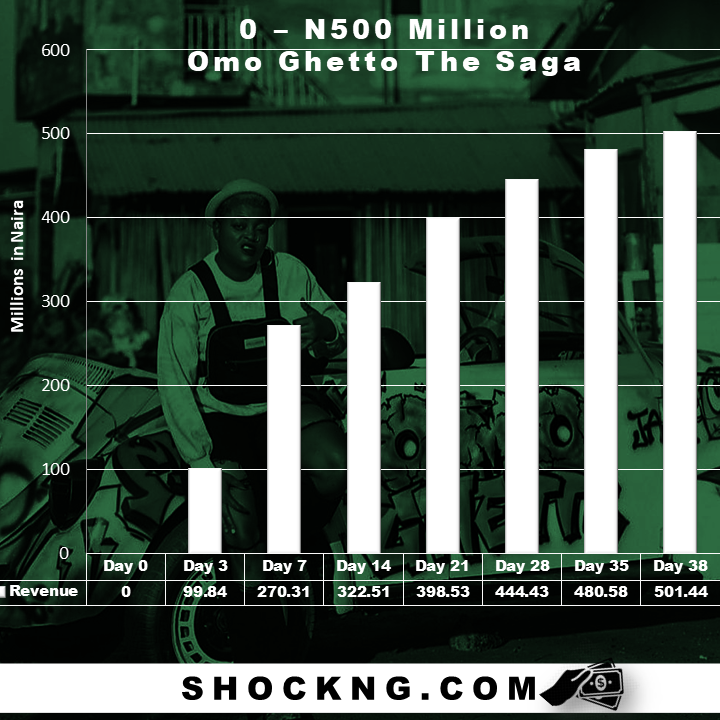 Overall Top 10 NGN Box Office
With this momentous N500 Million feat, Omo Ghetto the saga has evened out the foreign competition on the overall top 10 box office chart ranking as the 3rd title as we speak – and might snap endgame's box office rank sometime soon.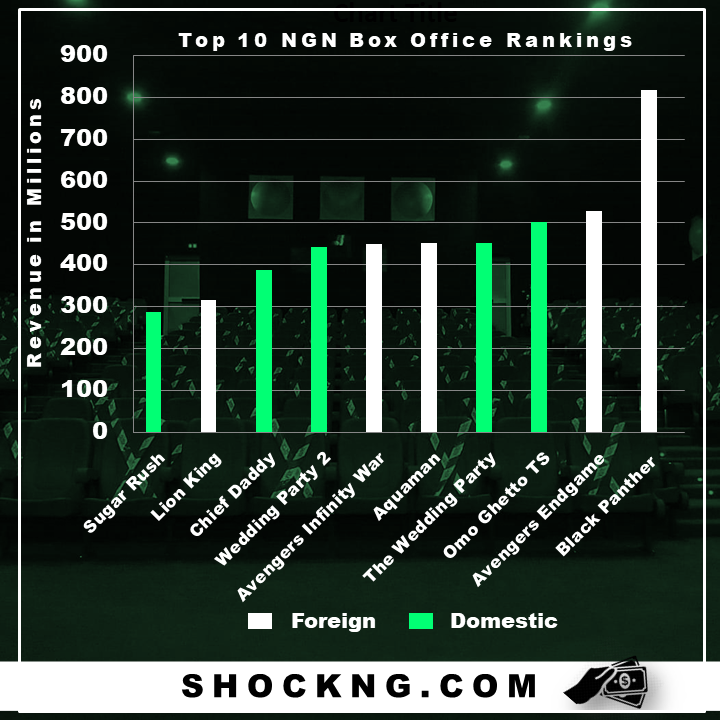 Thank you for reading
Shockng.com Covers the Business of Film and the Biggest movies that screen in Sub Saharan Africa.
Let's be Friends on Twitter @Shock NG