The Story⚡
In 2023, the first movie on Netflix Nigeria is "The Wait", a big-budget Christian film about what it means to believe in God's timing and how to be steadfast in it.
Read our conversation with the executive producer of this title, as she shares her inspiration for this story, what to do when in the waiting period of one's life, and how she got A-list acts to star in this inspirational picture.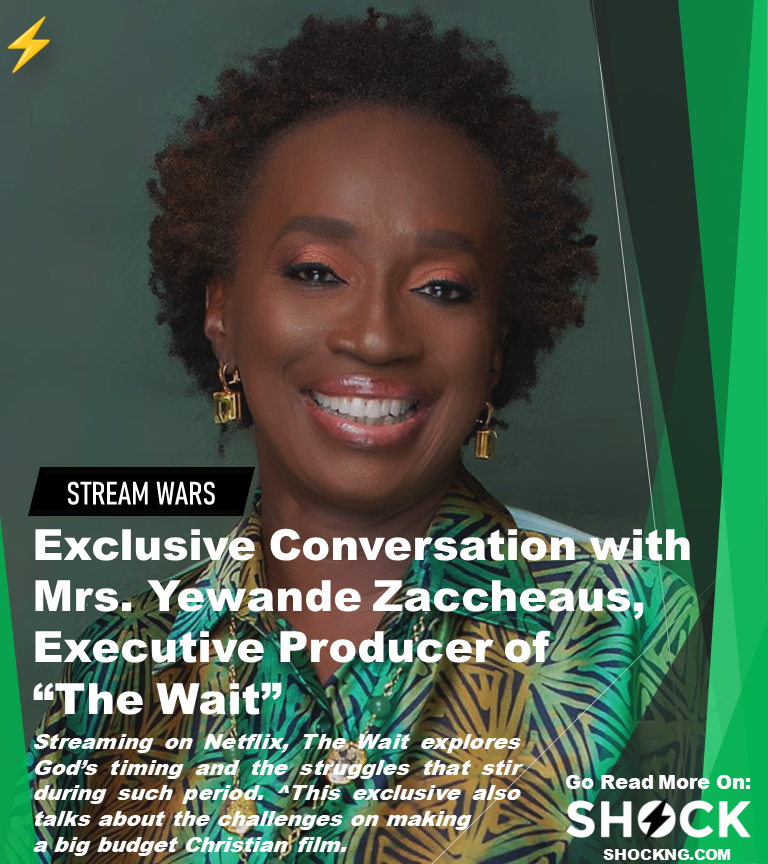 Key Background
After a successful career in law and banking Yewande established her own business, Eventful Limited, a leading event planning and consulting company in 2002.
She retired in 2021 handing over the running of the company to a successor.
She studied Law at the University of Lagos and thereafter obtained an LL.M. from Cambridge University, England.
Yewande is a founding Trustee and a past Chairperson of Women in Management and Business (WIMBIZ), an organization established with the objective of being the catalyst that elevates the profile of women in management, business and the public sector.
She is the author of four Inspirational books, God's Waiting Room 1, 2, 3 and 4 which were written as a result of her personal testimony and to encourage couples experiencing a delay in childbearing.
Why did you make the film for the big screens?
My inspiration for the film was from when I got married, had my first son after 9 months, and I didn't imagine I would have to wait nine years for another child. It was nine years of confusion and anxiety.
Fertility shouldn't have been a problem for me given that I had my first child so easily so I was worried. During this period, I made a promise to God, that if he gave me another baby, I would write a book to encourage other women in the same situation. Then my wait was over, I got pregnant, but forgot to write the book.
Shortly after my second child, I got pregnant again and had a miscarriage. I then remembered I hadn't fulfilled my promise so I wrote my first book, "God's waiting room" which was basically my story explaining how I waited.
In the book, I wrote about what people needed to do during the period of waiting and how to wait in faith. I got testimonies from other people and I included them in the book. After the success of the books, I became the go-to person for people waiting for children who needed counsel.
Over the course of eleven years, I wrote four books, and the books were very well received and encouraged many people in the waiting room. I then realized I needed another medium to showcase the issue of waiting and make it resonate with people and of course, Nollywood was the perfect fit.
I wanted the release of the movie to coincide with my 60th birthday. I was introduced to the crew by friends I had in the film industry and I set up a team. We then got a really talented young lady, Tomi Adesina, to write the story.
The books are a compilation of testimonies of those believing God for children but in the movie, I did not want to focus only on those looking for children so I included people waiting for breakthroughs, jobs, and also women who want to get married.
The book inspired the movie but basically just tells the same story on "how do you wait" and also to tell people that sometimes you don't get what you want, it's the reality of life. That's my story and how I transitioned into Nollywood.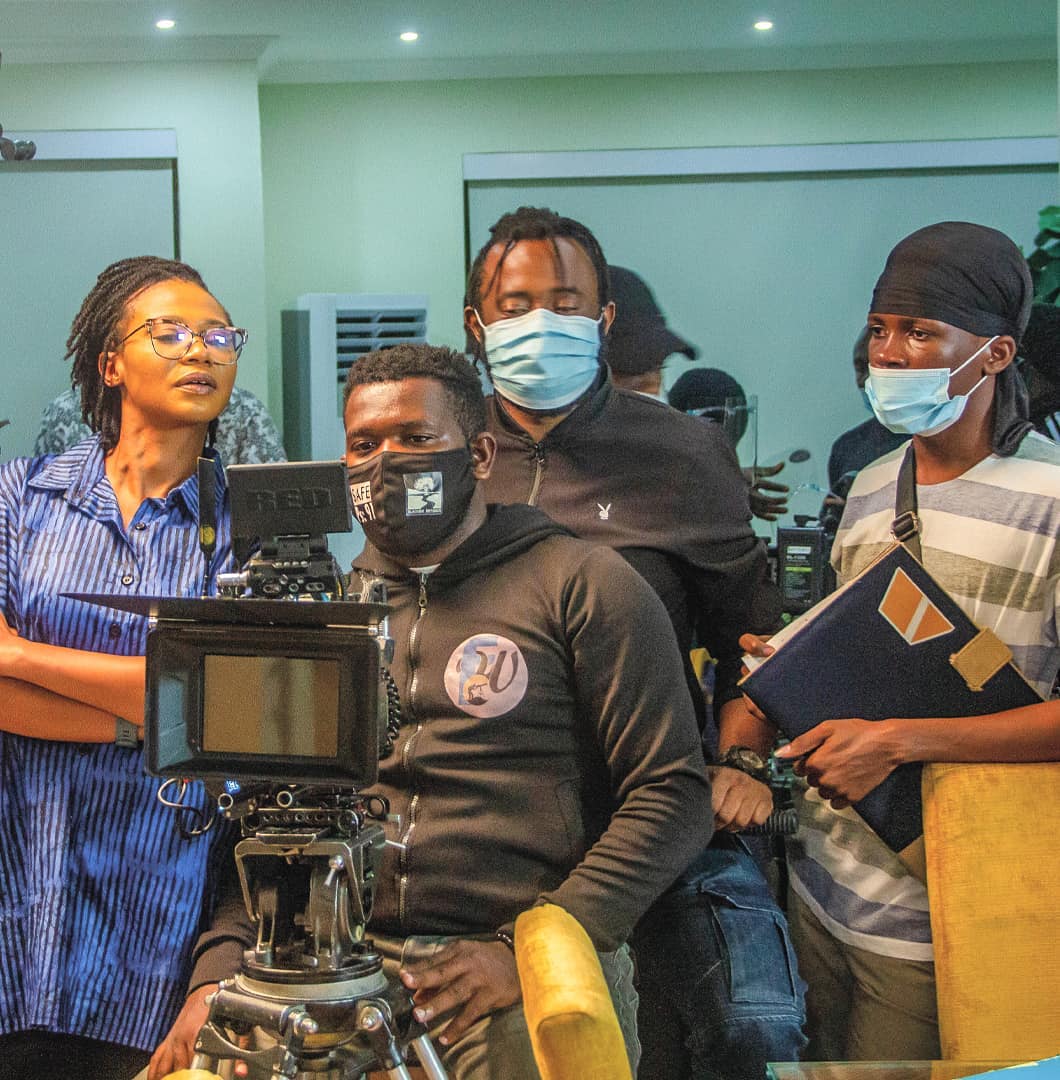 You have shared your story in two mediums; book and movie, in terms of reach, which do you think thrived better?
With the book, as we all know, we generally are not a community of people that read books. People who buy the books do so because they find the need to be encouraged.
It did well but it was never a commercial transaction. I've never taken numbers that were sold but I have had several reprints. It has blessed people; the reach has been far and wide.
Whilst the movie was in cinemas, it didn't do well financially although, for those that saw it in the cinema, the feedback was phenomenal. It seems it did not appeal to the cinema-going politic but I think a streaming platform would be a fantastic place where more people would be able to see it.
Before the cinema, we took the movie to churches.
Of course, I started with my own church, The Fountain of Life Church, Lagos, then we moved to other churches in Lagos, then a couple of RCCG churches in the United
States of America and RCCG Jesus House in London. The quality of the film was so high and everybody loved and appreciated it.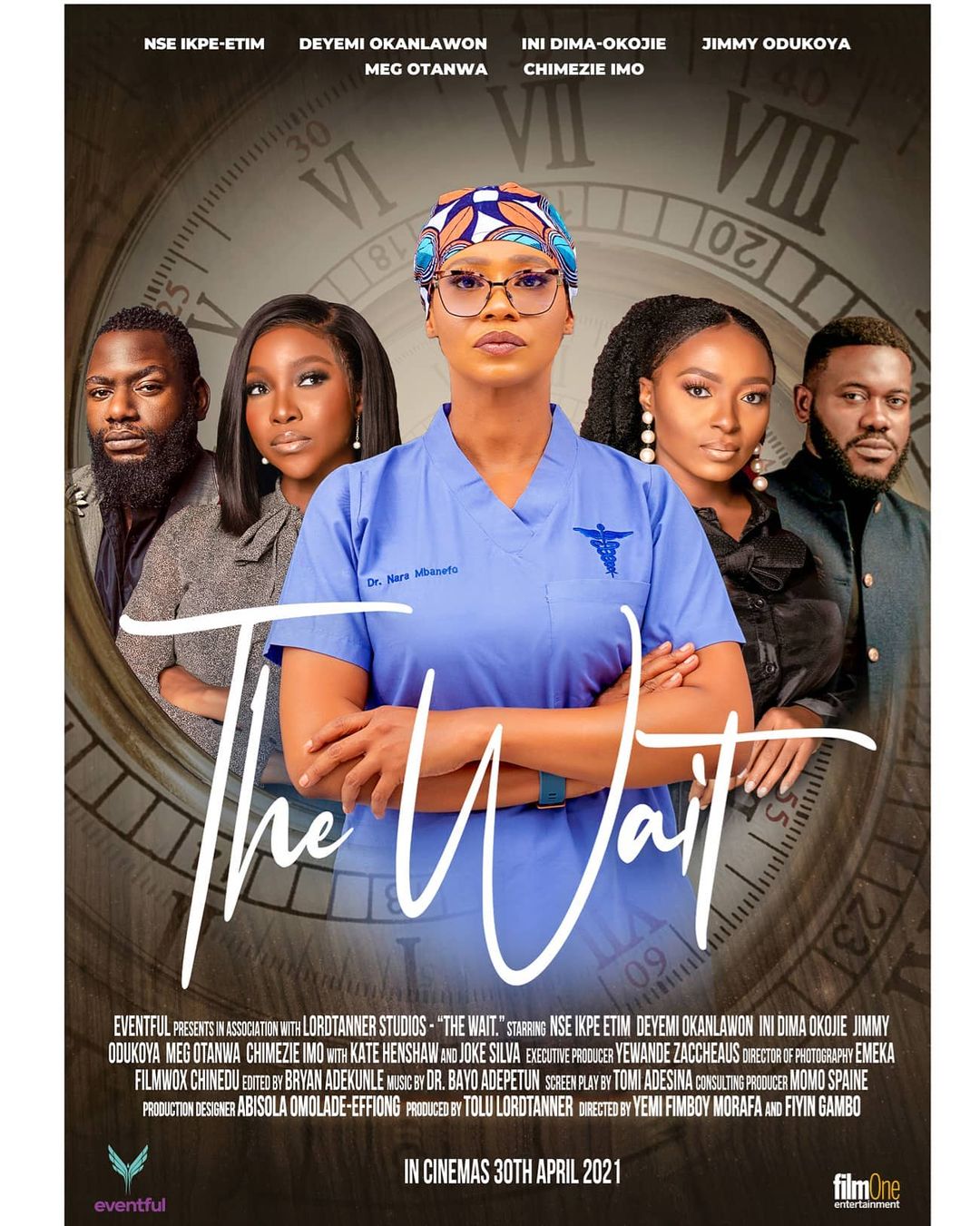 Who is this movie for?
This story is for everyone as it is a human story and totally relatable to people from all walks of life. Though it is a faith-based movie, it presents a very balanced view of Christianity and so appeals to all people irrespective of religion.
For a Christian big-budget film, how did you go about raising funds and execution?
It was totally self-financed. I didn't borrow any money.
However, I was able to leverage many relationships and did not have to pay for the use of most venues, costumes, etc. This was huge savings
Nse Nkpe Etim, How did you get her to play the lead role?
I had seen Nse in movies and liked her. She was the perfect fit for the role. We sent her the script, and because she has a personal experience with fertility issues, she loved it. Ini-indima (Okojie) loved the script also because someone close to her had this experience.
Deyemi Okanlawon opted in because he was drawn by the story too. Honestly, God was just in this.
It is amazing how the career trajectory of all the lead actors has risen exponentially, raising all their profiles. This has positively impacted the movie as we have an outstanding cast and they all really delivered on their roles.
How long did you spend in principal photography?
Because we had a tight budget, everything was done in 16 days during covid. The greatest challenge was the fact that though it was done post-lockdown, covid was still very much around so we had to be extremely careful as there were so many close interactions between the actors and the crew in the movie.
This film is about waiting…Why does God make us wait? Honestly, it's a process. Sometimes, He just wants us to wait so – We can refine our character
– Also, sometimes to help us grow in patience and endurance – To transform us from who we are to whom he wants us to be. That was really the conclusion of the movie
I'm sure if I hadn't waited nine years for my second child, I wouldn't be as spiritually mature as I am. It's a process. As you go on that journey, other things will come. You can be a blessing to people while they see you wait; you can also do things you never thought you could do.
What's your advice for an executive producer that's willing to work on a faith-based project?
First of all, I think we need to find a way to work on a budget that isn't outrageous. Most people were able to do things for free for me because it's a faith-based movie, they wanted to sow a seed.
I might not get the same type of goodwill for a commercial project next time. But, if you associate yourself with quality, people will be willing to invest in your work. Fulfil your purpose with the dignity and courage required.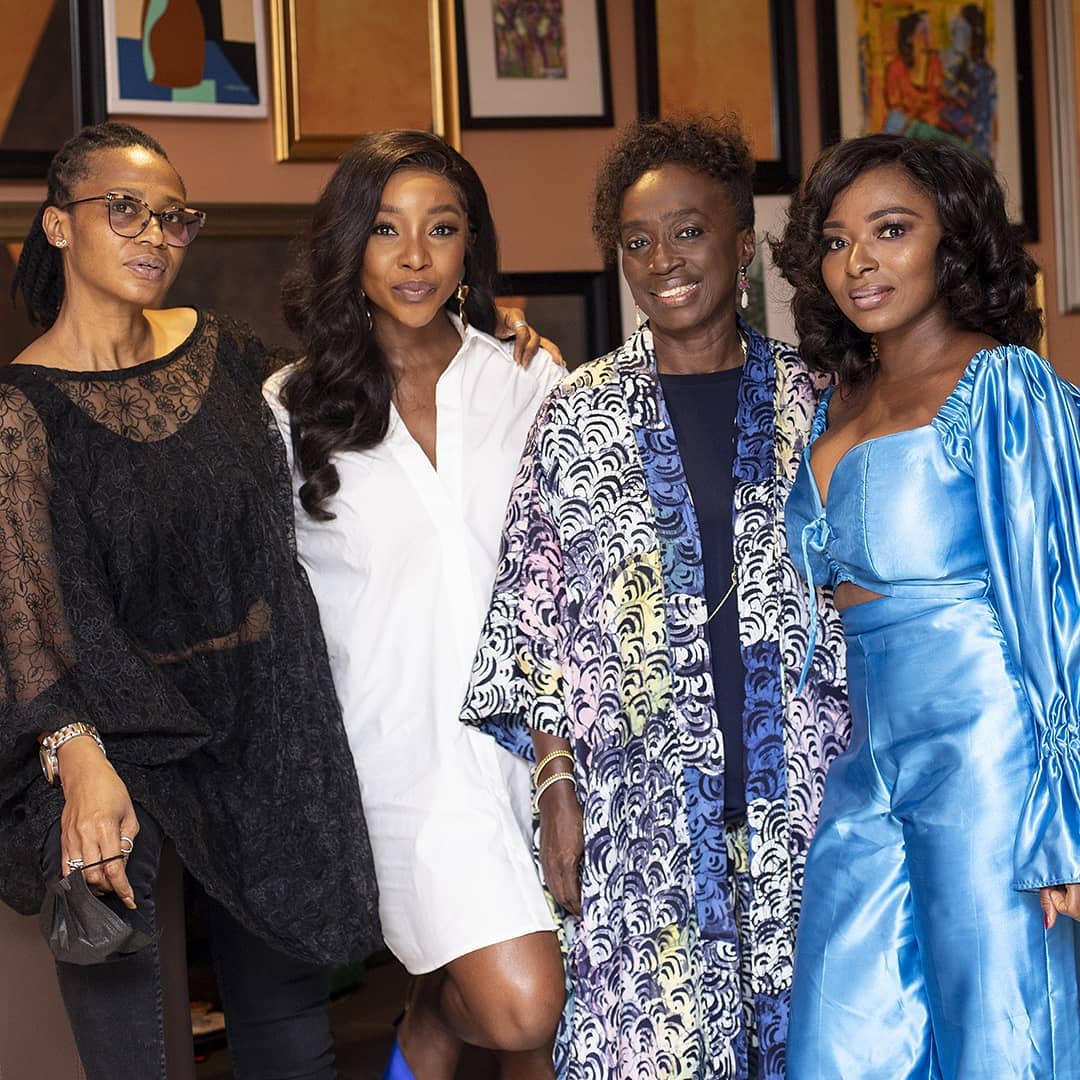 In Summary
Inspired by Yewande Zaccheaus' "God's Waiting Room", books, the movie The Wait tells an inspiring tale of when faith becomes a beacon for people struggling with family, career, ambition, and romantic longing.
Directed by Yemi FilmBoy Morafa and Fiyin Gambo and written by Tomi Adesina, this faith-based film topped Netflix's streaming charts for the week, following its January 13th release.
It will be interesting to see how audiences accept the title in this hope-filled picture and also observe the metrics at the end of the Netflix Naija year.
Thanks For Reading
Shockng.com Covers the Business of Film/TV and the Biggest Creators in Sub-Saharan Africa.
Let's be Friends on Instagram @shockng