The Story ⚡
In the entertainment industry, things can get brutal real fast.
But how that shapes you is what eventually determines if you are being shoved out or shoved up on the ladder of relevance.
In this exclusive interview with Adunni Ade who has spent over a decade in entertainment.
she shares everything about her first produced film that will label her a film executive and Box office lead.
Soole follows the story of a number of strangers who find themselves in a sticky situation after they discovered a huge sum of money on a bus while on a trip to the Enugu.
What can go wrong?
Let's Begin the interview.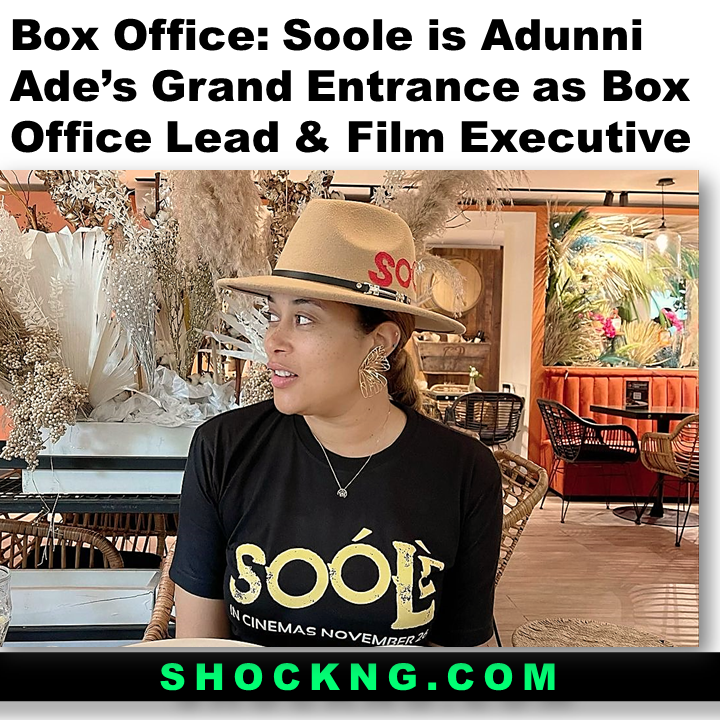 Why Did You Decide To Make Soole?
There were various reasons.
I noticed that I wasn't getting enough roles in the English aspect of Nollywood and I felt I wasn't getting called for roles.
Then I asked myself, why not step outside of the box? Rather than wait all these years.
Why should I keep waiting? Let me create something.
Not just anything because I could have done a smaller project but I wanted to do something different.
Time waits for no one
I know what I want in life. I know what I want to achieve.
So I decided to create something big. Something that will be different as well
That's how Soole was born.
Is there a Nollywood cabal sidelining you. Why are producers not casting you for their box office projects?
I really can't say what was going on.
I have said this before, at a point in time, it felt like I was being sidelined.
Then it could probably be possible that the stories that was being written.
Directors think my color doesn't work well with that character and hence I won't be convincing enough to act it.
This and not so good stories about me circulating in the industry.
These stories weren't about she comes late to work, rather its because I'm extremely professional – That I was difficult to work with.
Alot of the times, there was inferiority complex going on.
In this part of the world, when someone who doesn't look like you is being recognized for their talent. You would have a lot of people who will have issues with that.
On filmmaking sets in Nigeria, unprofessionalism thrives.
I'm a time conscious person. I don't play around. I'm all about my time and money.
Hence it is difficult for me to deal with that and if they say that I'm being difficult on doing the right thing.
Hey, I'll stay difficult.
But let me put it out there, that I'm not a difficult person and I just like things to be done they way it should be done.
In this part of the world, white can be black
In my world, white is always white.
This is a big issue for people in the English part of Nollywood.
As a person, I will set you straight and they did not like that.
This was an industry taboo.
I find that people are now speaking up and call out BS which is good.
If we really want Nollywood to grow and set standards that can be compared to international productions, we need to do things the way it is done.
Let us as an industry, normalize doing the right thing.
Can you kindly share an instance a bad story was used against you?
There was a huge production about to be cast with recommendations flying out in a meeting.
My name was dropped for this role which was certain I could interpret very well.
Then this individual which I love very much as an actor (I won't mention his name) who I have never worked with before was in this meeting and had a say – He slandered my name.
He said all sorts of things that discouraged the EP.
Someone in the room who knew me asked him, if he knows me or has a personal experience with me the way he had just blurted out.
He then goes, I have never met her before but that's what I heard.
The person further asked, where do you think she lives?
Oh, is she not all these island girls, this and that…
And he was wrong. People who knew me in that meeting know I stay on the mainland – in Agege to be exact.
It was all lies and slander. But the deed had been done.
When did you realize you were not getting Major Roles to star in Films?
I noticed this in the English aspect of Nollywood after getting a Nomination at the AMVCA for best supporting actress in "it's Her Day"
Didn't win the award and I cried like a baby that night.
But I was grateful for the nomination and it gave me full confidence in myself that I was doing it right.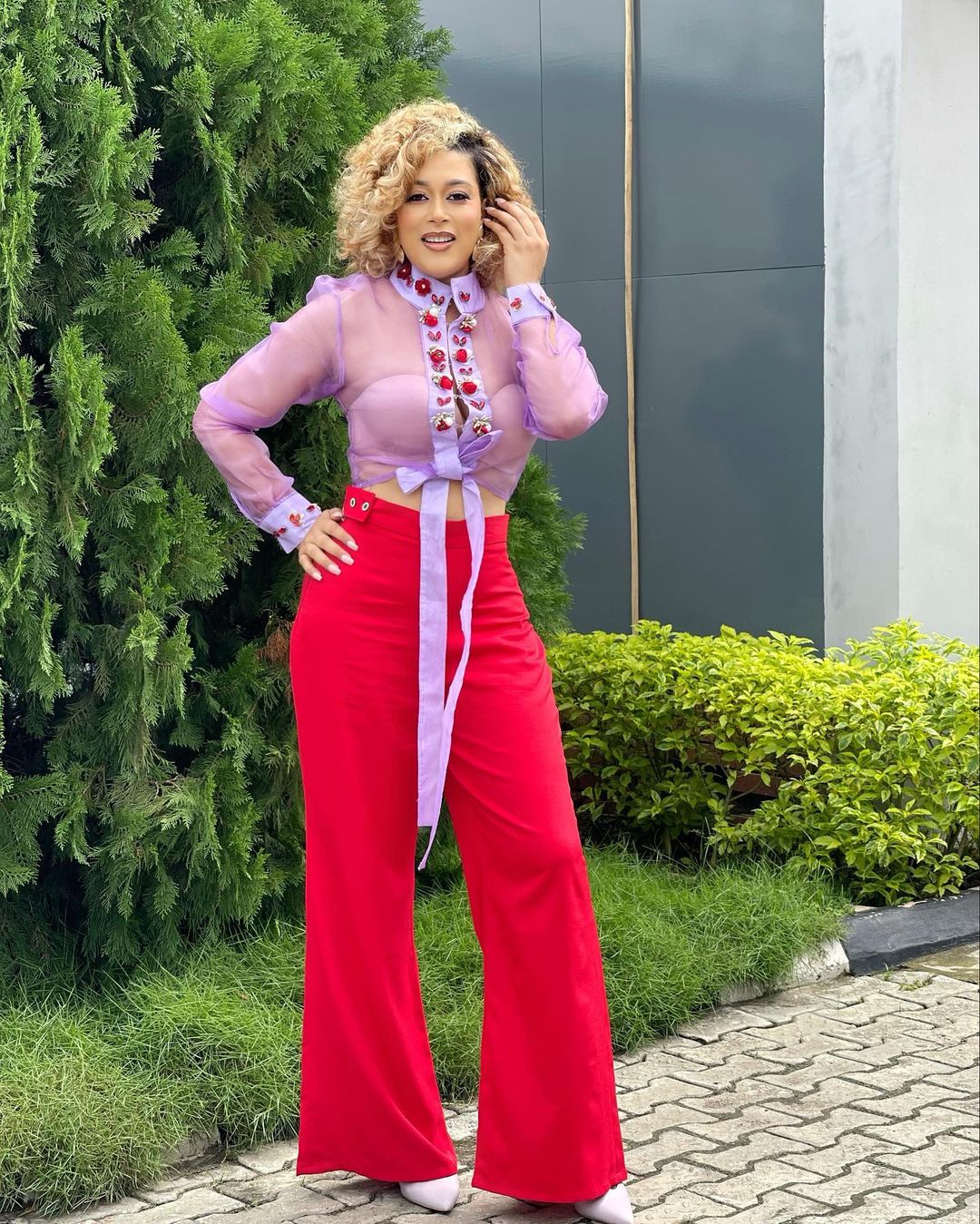 Let's talk about Kayode Kasum, Hot Shot Director.
Yes, he is the hot shot director!
Yes, so why him?
When I made the big step of producing my feature film, I thought hard about which director could I approach that will be sincere with me.
Especially now that I want to cross over to be a producer.
I mean, we have heard stories of how Nigerian directors dupe investors of funds meant for making a good film.
I wanted to be very careful and not make that huge partnership mistake.
Then I met Jade Osiberu.
Told her I wanted to make a box office film and would she be open to directing my first film.
She responded that for now she doesn't direct other peoples project and is just focused on hers.
Then she asks me, what kind of movie do I want to make?
I said I wanted action.
I wanted something that would get your blood pumping.
That will push you to the edge.
She then said if I was referencing sugar rush, she didn't direct it.
It was Kayode Kasum who did.
I watched Sugar rush on Netflix but to be honest, I have never heard of him.
I didn't know who he was but with this recommendation I got his contact and we had a meeting.
In this conversation, I told him I didn't just want to create a movie.
But rather I wanted to create something that people would talk about and make reference to for a very long time.
And we rolled from there.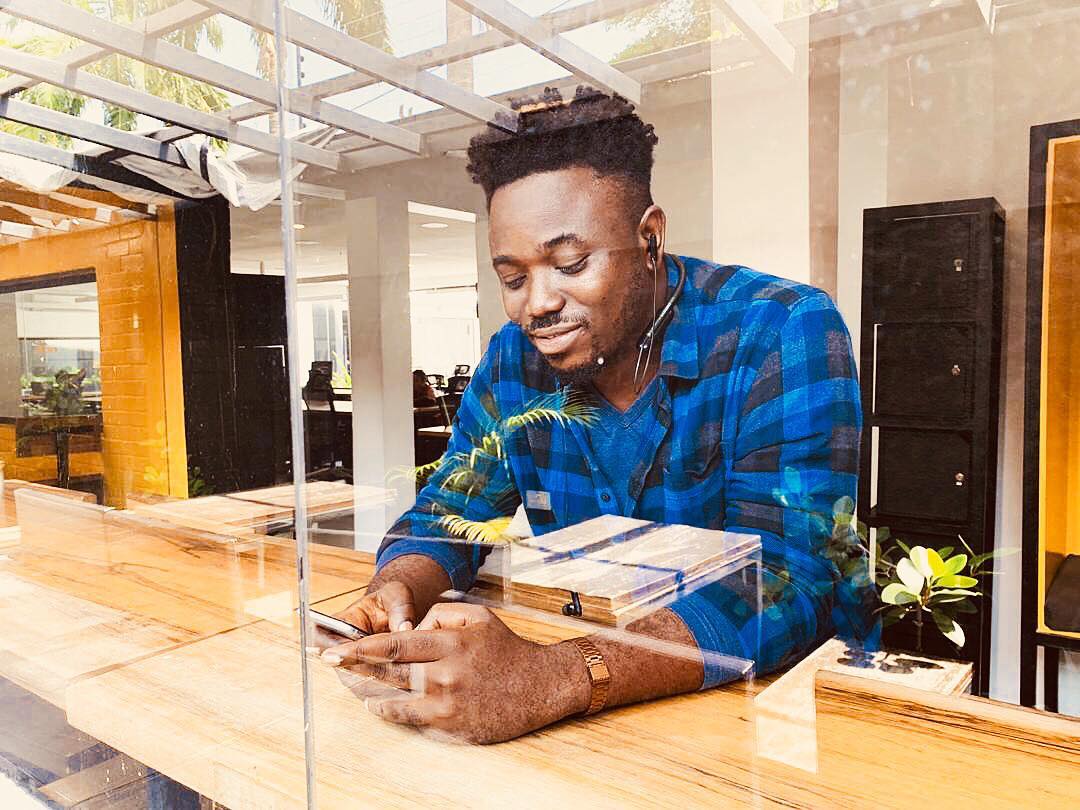 How much did it cost to make Soole?
Later on, I will share this information but it cost us a lot.
We ran over our official budget and had to get like an extra N10 – N13 Million.
At this time, I was literally done.
Everything I had in my account was used up for the film.
But I had one thing in my mind, we will finish this movie.
We're not going to break.
We will get through this.
We will achieve what we came here to achieve.
When you have that drive, you will make this happen.
And that's pretty much what I did.
First financed film is about the experience of one chance. Why this?
Soole always stood out.
They were other ideas Kayode brought to me but the premise of Soole just felt right and relatable.
We hear about Soole everyday and there so much insecurity in the country right now.
Stories must be told about this.
Nigerians will love Soole because they have experienced it and it also features their favorite actor in it + upcoming talents that they will enjoy.
When I was also reading the script.
I felt a lot of emotions.
From anger, sadness to Joy and I definitely know that Nigerians would absolutely love to see this type of movie.
As an actor, is it possible to balance being in different aspects of Nollywood?
Yes, and it has started happening.
See Ade Dimeji Lateef for instance. We all know him as a fantastic Yoruba actor. In recent times, you see him being featured in English movies and he is doing great there.
In the north, there is Maryam booth, Rahaman Sadua and Yakub.
From Asaba you can see Zubby Michael in Omo ghetto and other English movies.
It has started happening and I believe more would be done in coming years.
Any worries about exhibition revenue?
This is my first time going to the box office.
Will enough people trust me to pay for this movie?
Yes, I'm very nervous as an executive producer but this is quite normal.
In terms of being worried of what we created, No.
I am not worried.
I trust my team and we have done a great work.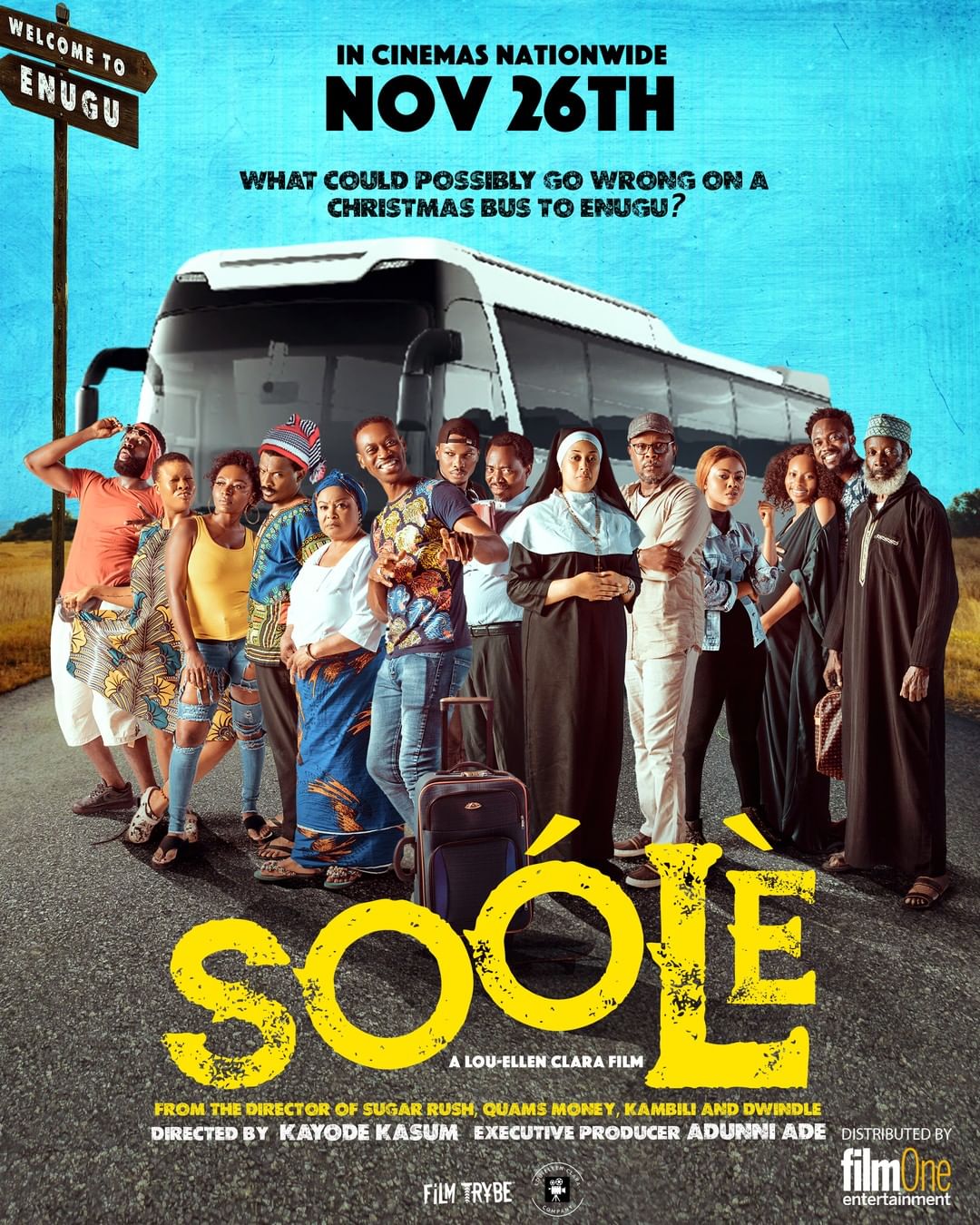 Hardest lesson you have learnt in Nollywood?
Never say never.
It will get rough. It will get to a point where you will doubt yourself to the highest level.
I was a bundle of emotions in the previous years but I never thought people (my colleagues) were feeling the same way.
But you will always get through it.
Final Words?
There are so many actors and actresses that are looking for ways to get into the industry.
And there are people already in it, but are feeling rejected.
I'm praying to God that Lou Ellen Clara Productions will give this people a platform to show the world what they have to offer.
Soole is our first great film and I hope people give it a chance when it hits cinemas, Nov 26th
Thank you, for your time and candor.
Thank you for having me.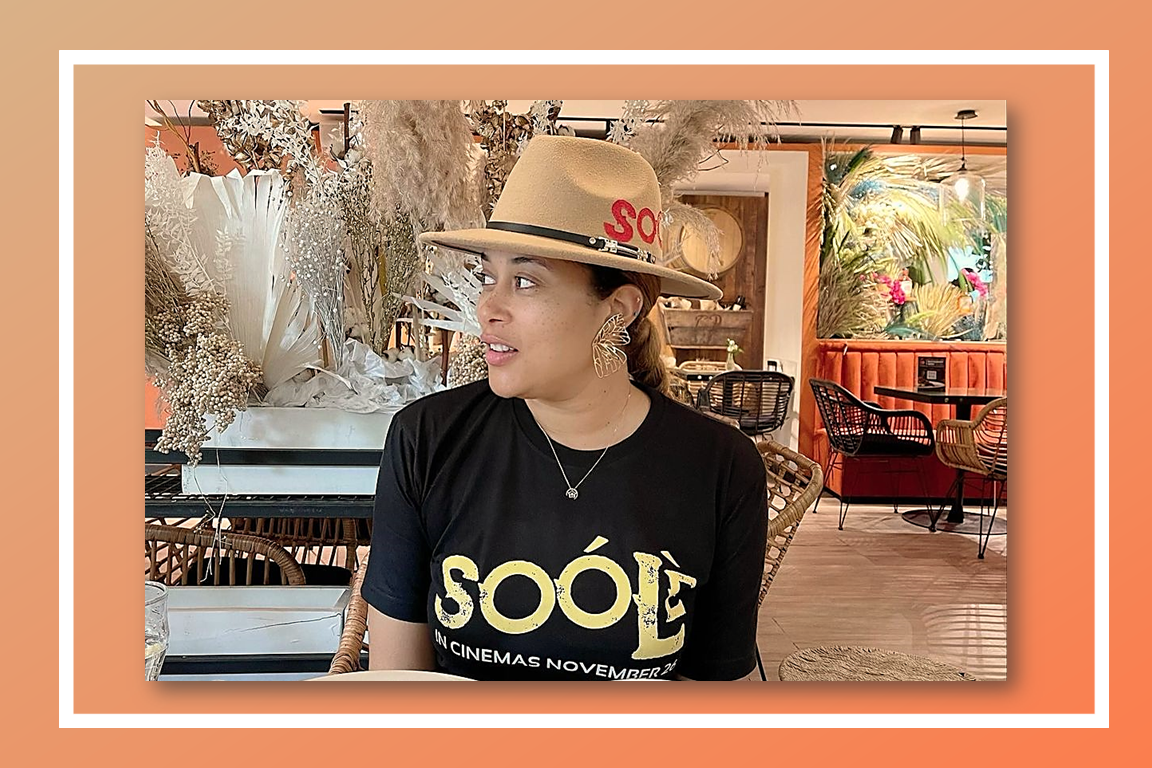 Thank you for reading
For Film/TV Executives, Shockng.com Covers the Business of Storytelling and the Biggest Creators in Sub Saharan Africa.
Let's be Friends on Instagram @ShockNG