The Story ⚡
La Femme Anjola directed by Mildred Okwo is selling streaming tickets online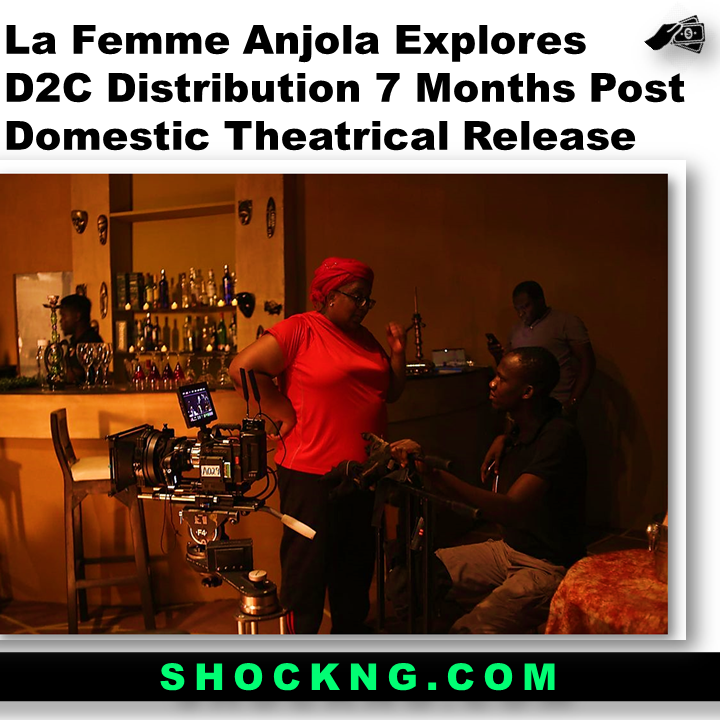 Tell Me More
The Audrey Silva company produced picture tells the story of a young man Dejare (Nonso Bassey) who becomes entangled in a deadly game of cat and mouse when he meets and falls for a mysterious woman Anjola (Rita Dominic) whom he simply cannot have.
Scripted by Tunde Babalola and has been in the works for over 5 years, the thriller is described as uniquely Nigerian with plot details touching on elements of greed, betrayal, desperation, and the lure of the Nigerian dream.
Wait, is this like a cinema screening?
Yes, once a ticket is bought, you can enjoy the movie on a smart device, Laptop or a Smart tv anywhere you are in the world.
Cost is N2500 per email address and you get to pick which screening time you want out of the available options.
D2C Distribution
As an Executive Producer, if you make a film that cost X amount of financial investment, your plans of making money is via different distribution models.
Here in Nigeria, the popular route that is banked on is theatrical release. This is now followed by ancillary releases that can be local or international.
La Femme Anjola has rolled out its theatrical campaign back in March 19th 2021, however its gross revenue wasn't that great. The title spent less than 4 weeks in cinemas nationwide and did less than N25 Million with Silverbird as its distributor.
On a norm, one would have expected that the title would have been kept secured in the hard drives for a few years before a few good deals from ancillary measures come along – That's not the case.
The producers on the project have made a bold decision to build an infrastructure that enables them sell to consumers directly.
In film distribution this is high risk and filmmakers are scared to death of this model.
Pros
Keep over 97% of the ticket sales revenue: In this model, all the money that comes in is for the executive producers. Flutterwave owns the infrastructure being used for the local and international transactions. For local the charge is 1.4% and international, the charge is is 3.6%.
Zero dealings with any middle man: The film producer does not have any business with the anyone except to the customer. For support or ticket issues, flutter wave covers that. All that is provided is just a link to access the film product.
24/48 hours Revenue Collection (depends on Region): as the consumers pay, the money is deposited into an account with a live dashboard to monitor inflows.
See and Understand Analytics: Producers can get access to important data points to understand where the film truly has an audience.
Watch Anywhere: Consumers get to watch from the comfort of their homes or office. No transport to a destination is needed. its all digital – access from anywhere in the world.
Cons
Loss of Exclusive rights to sell: In film business, selling exclusive rights bags a great deal than selling non-exclusive rights to streaming platforms.
if our research is correct, the film title might have lost its exclusivity upon this online screening directly to consumers.
The film can leak to pirates: This is the part that is the most undesirable. its up in the digital space where pirates can rip off, then sell off with no value going back to the owners of the film.
Extensive ground-up marketing campaigns: Reaching your audience anywhere they are and monetizing a work of art from them is not an easy thing to do. D2C requires new and extensive ground-up marketing campaigns to generate interest that can convert to sales.
Unknown problems: This is a route that is rarely explored for big-budget films. No known problems or even solutions to tackle is handily available.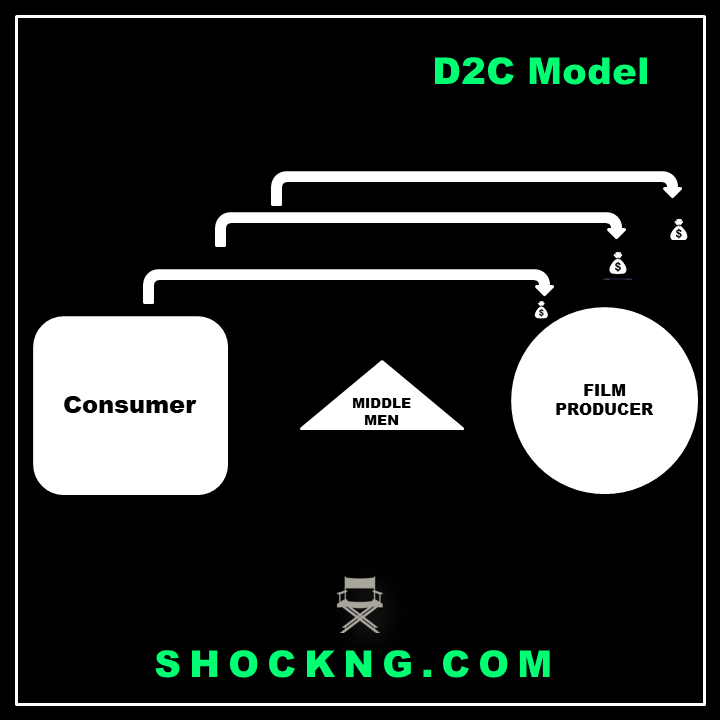 In Summary
Bold decisions create bold results.
But what type of results will Mildred Okwo and Rita Dominic of Audrey Silva get?
Ordinary or a Remarkable one – we absolutely have zero idea. Perhaps when they share, we will know if this is a viable path for the industry to build upon.
However, the resulting shift in power can be devastating for distributors/aggregators only if there is a massive shift to this model by filmmakers.
Film monetization for Nollywood producers is currently an extreme sport filled with bad deals and slim mouth tasting opportunities – This is why this move being explored is industry applauded.
If you haven't this work of art or still have doubts about who killed Odera Kalu – Head on to Anjola.Net this very moment to get tickets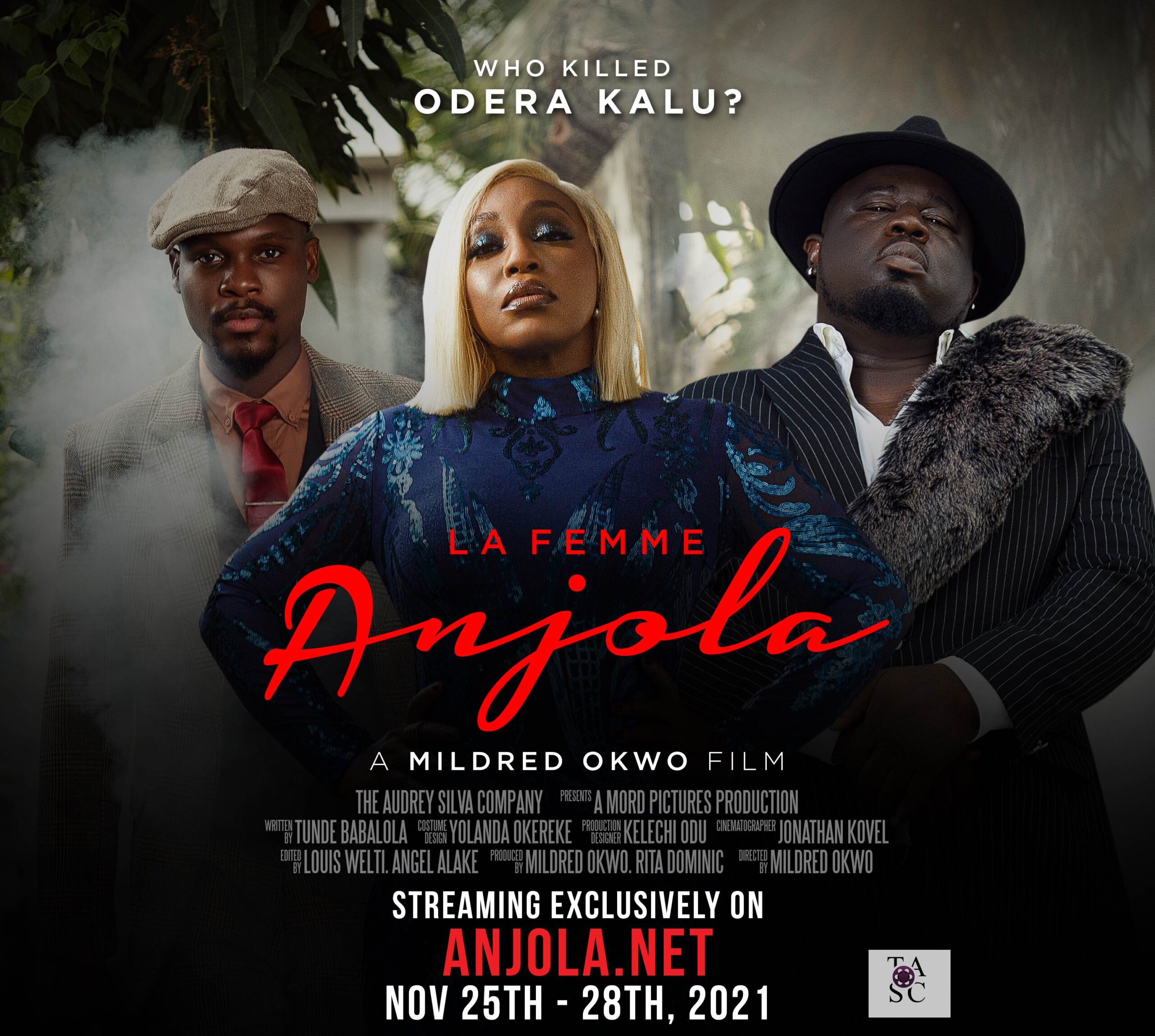 Thank you for reading
For Film/TV Executives, Shockng.com Covers the Business of Storytelling and the Biggest Creators in Sub Saharan Africa.
Let's be Friends on Instagram @ShockNG