The Story⚡
Folarin Falana is set to debut in his first lead feature at the NGN Box Office this weekend, 13th of December 2020.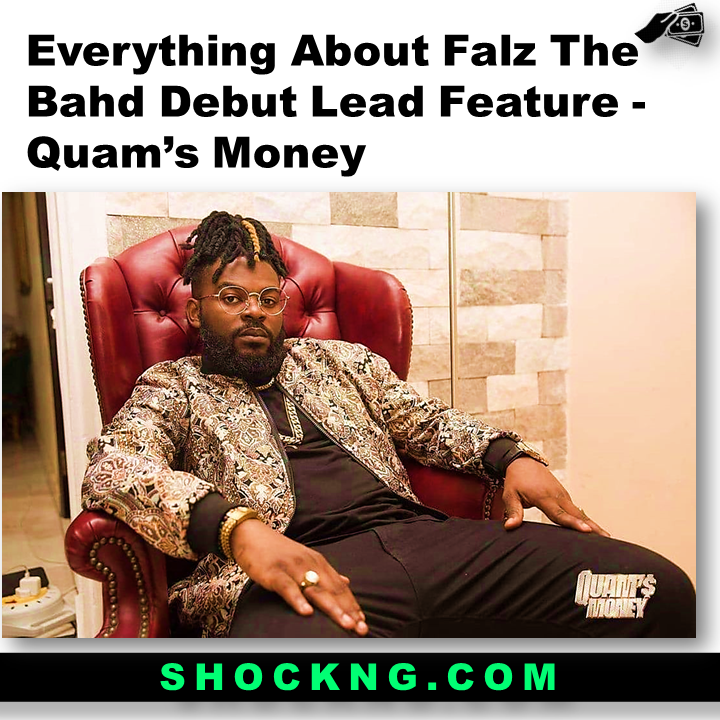 Tell Me More
Popularly known as Falz the bahd guy, Folarin Falana plays the lead character Quam Omole, a security guard who becomes a multi-millionaire overnight and is scammed off of N500 million in what he thinks is a
business deal.
The movie follows the shenanigans Quam gets up (with a few friends) as he tries everything to get his money back.
The Making of Quam's Money
Quam's money is the sequel to New money released in 2018 both written by Naz Onuzo.
Hotshot director Kayode Kasum was signed on to direct the feature film with principal photography completed after the coronavirus lockdown.
The sequel features Nollywood actors Nse Ikpe-Etim, Williams Uchemba, Toni Tones, Michelle Dede, Karibi Fubara, and Buchi Ojieh.
With Jemima Osunde and Blossom Chukwujekwu also reprising their roles from the first movie New Money.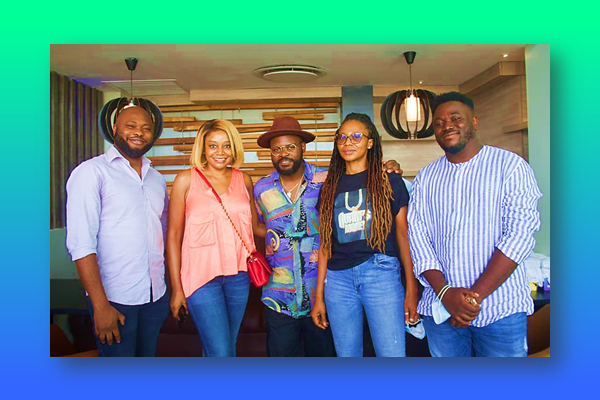 From Music to Movies
Falz is regarded as one of the most astute music entertainer with his distinct blend of comic lyrics combined with contemporary hip hop in a faux of Yoruba accent.
It is quite fascinating to see how his faux persona is being utilized to sing songs, sell out shows and build a desirable audience in the domestic market that is very hard to break into.
His first popular comic role got off the ground as Segun in Funke Akindele's "Jenifa's Diary" television series which was well received.
This same comic persona has scaled starting from music and now through movies not showing any signs that its appeal is slowing down.
So far Falz has featured in Jenifa's Diary, Tinsel, Couple of Days, 10 Days in Sun City, Merry Men: The Real Yoruba Demons, New Money, Chief Daddy and now in his very first lead role – Quam's Money.
Fun Fact
The "Bahd guy" alias in which falz uses actually has a meaning – Brilliant and Highly Distinct.
Yea, i know. Super cool.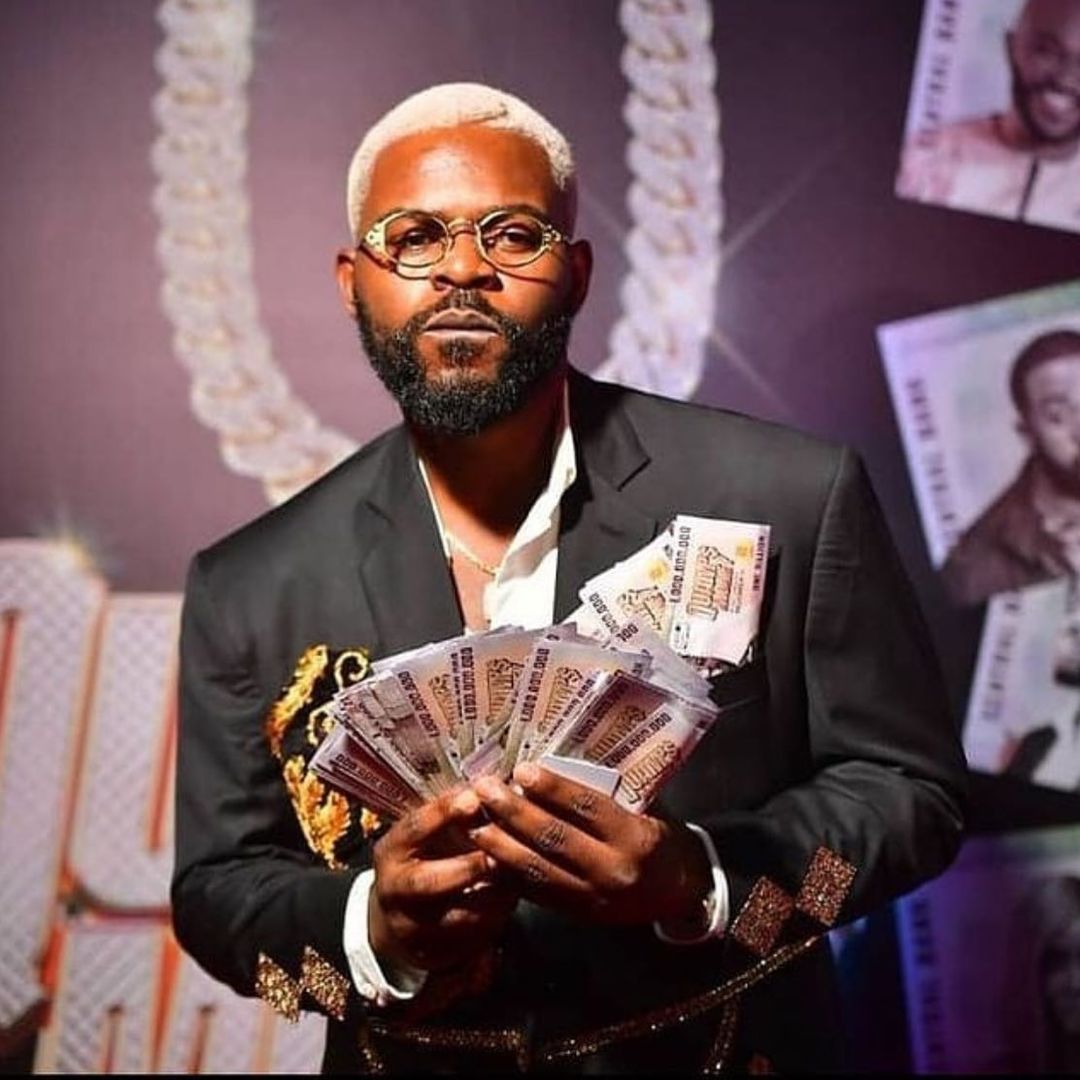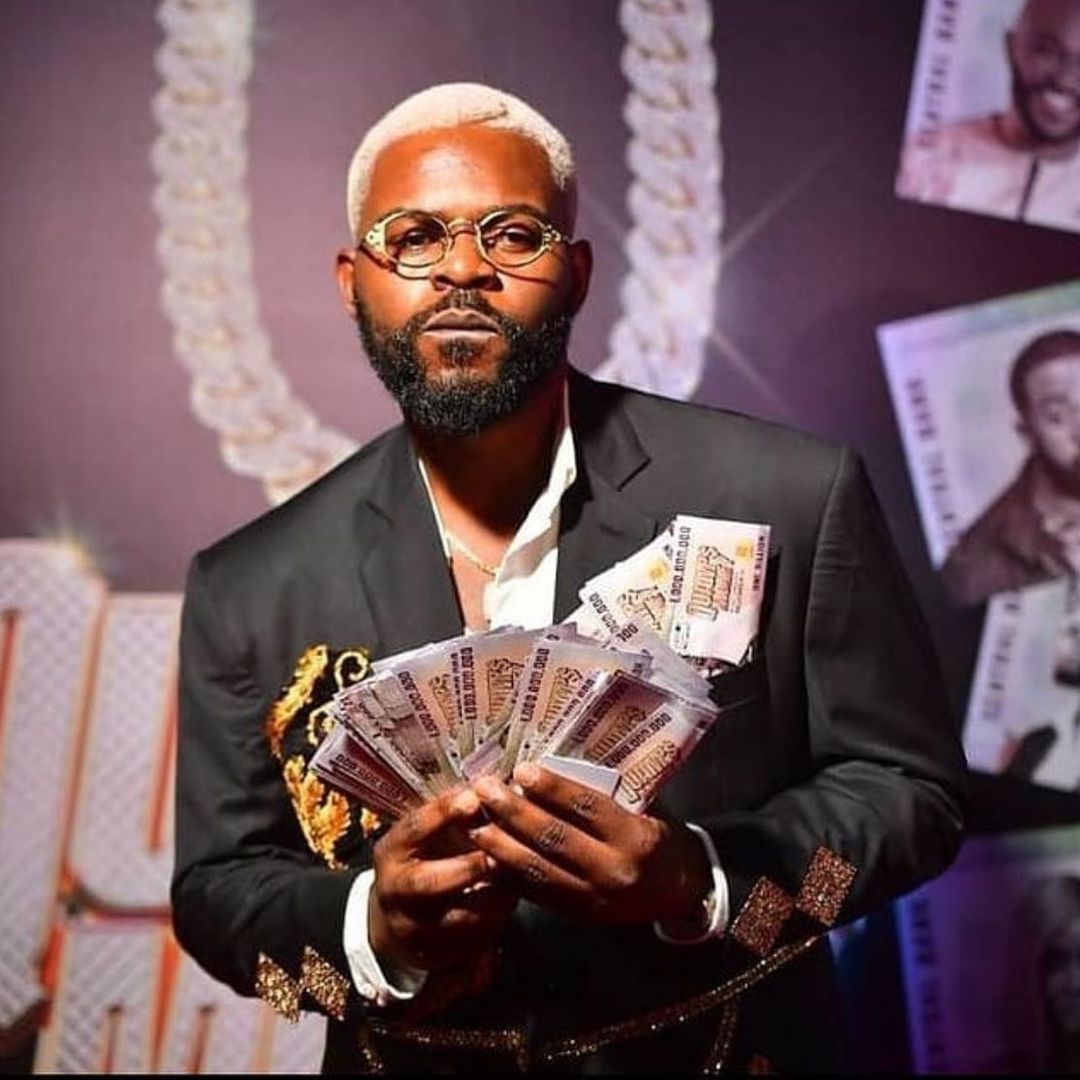 Inkblot X House 21 TV
On 6th of August 2020, Folarin Falana and his business partners Femi Soro, Sappy Akinola announced their new production company – House 21 TV
Swiftly, the production studio debut their first original content on YouTube – Therapy
The therapy web series stars only 4 characters played by Toke Makinwa, Josh2funny, Bovi and Falz himself with the story revolving around a dysfunctional couple who attempt to resolve their marital disputes.
The content metrics and performance from this web series so far has been nothing short of incredible.
Over 105,000 YouTube subscribers was achieved in less than 4 months.
The 10 episodes combined pulled in more than 5 Million Views with each episode averaging 350,000 views.
Folks who provides content for YT will be fully appreciate this above stats – Very Hard Stuff.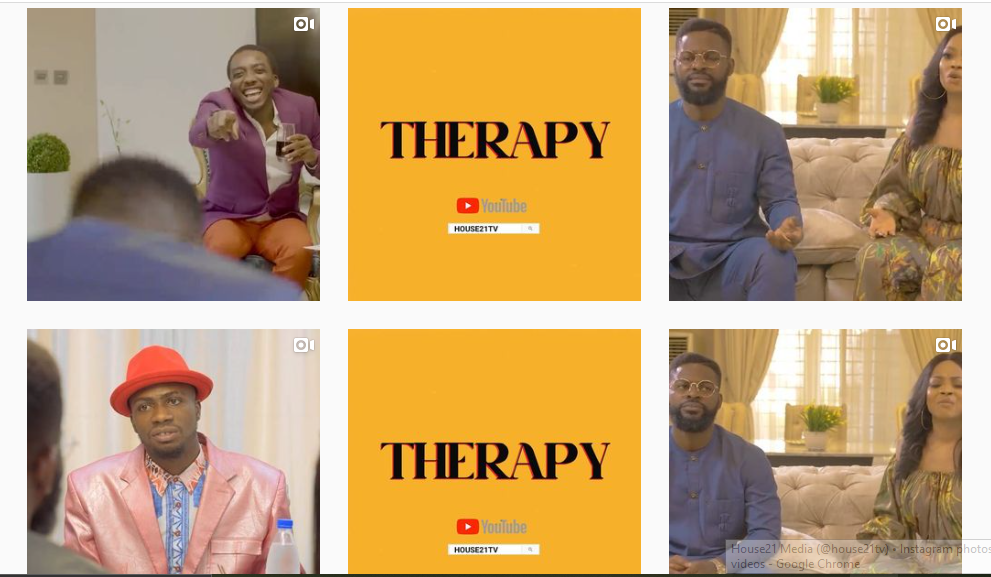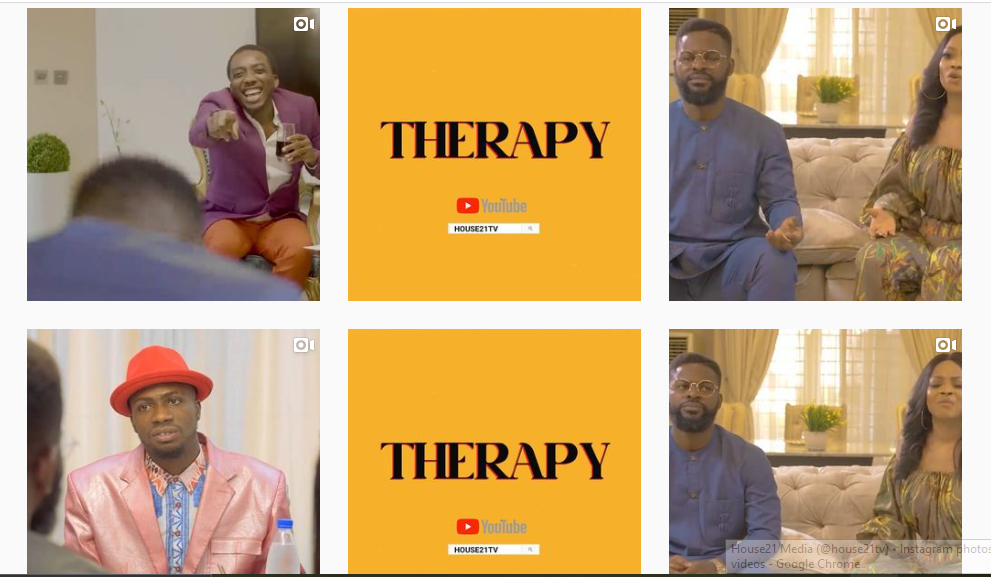 When you are new to an industry, nothing beats working with people that have tested, tried and pass hurdles you want to overcome – Enter Inkblot who has been on the box office beat for eight years and counting.
With this Machinate partnership with Inkblot, House 21 sealed their successful entrance to the big screens.
It is quite early to state how well this new found venture into movies will turn out.
But one thing is certain, Femi Soro and his team are bringing in an acquired wealth of entertainment experience from managing one of the most relevant and successful artist in Nigeria.
This experience is a huge plus for house 21 and more so makes their execution game 100% tight.
NGN Box Office
In case you don't know, Morale at the box office is super low at the moment.
Cinemas are finding it difficult to get movie goers to buy tickets and are counting on movies like Quam's Money to bring customers.
How much of a demand can "Sweet Boy Q" Ikeji Jeff Bestos pull from the market ??
Official box office figures by next week will tell.
I want to watch this film…
You can, Starting from this Friday – 13th of December 2020 in cinemas near you.
PS: We have seen the film and it was …..err Funny!
Go see for yourself and tweet us your views.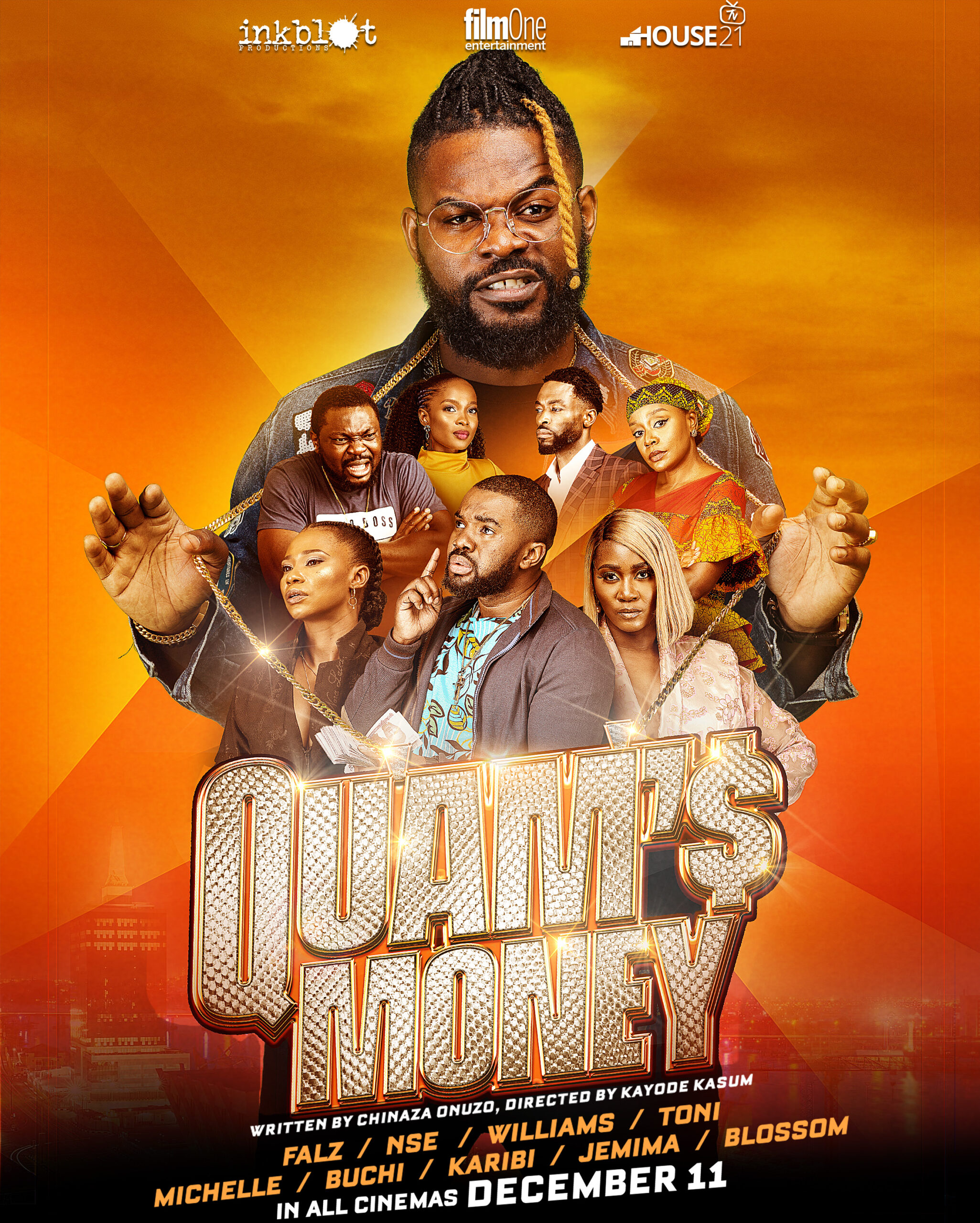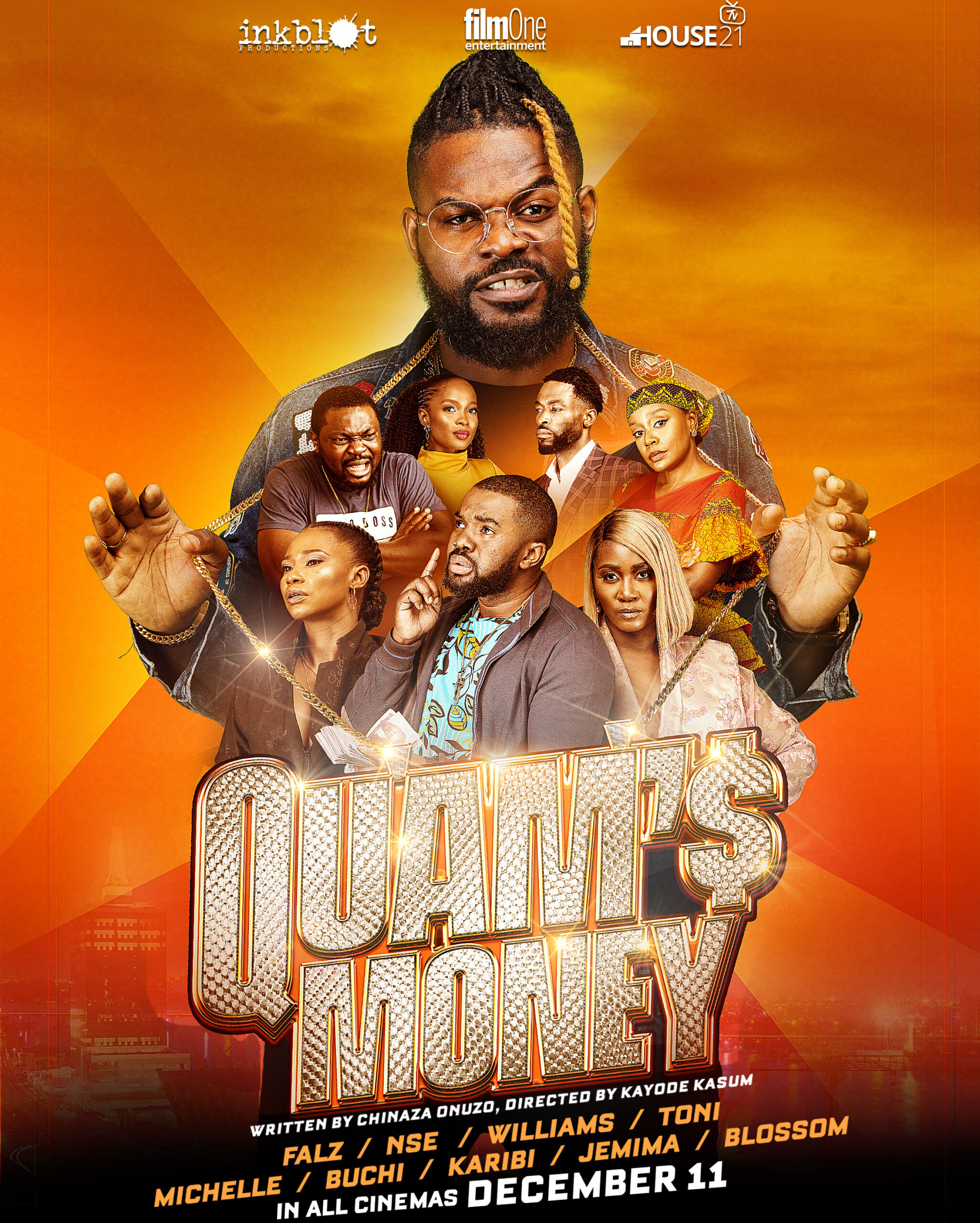 Thank you for reading
Shockng.com Covers the Business of Film and the Biggest movies that screen in Sub Saharan Africa.
Let's be Friends on Twitter @ShockNG