The Story ⚡
With more than 10 years of working as a writer in Nollywood, Emil Garuba is ready to take on the reins of being a producer.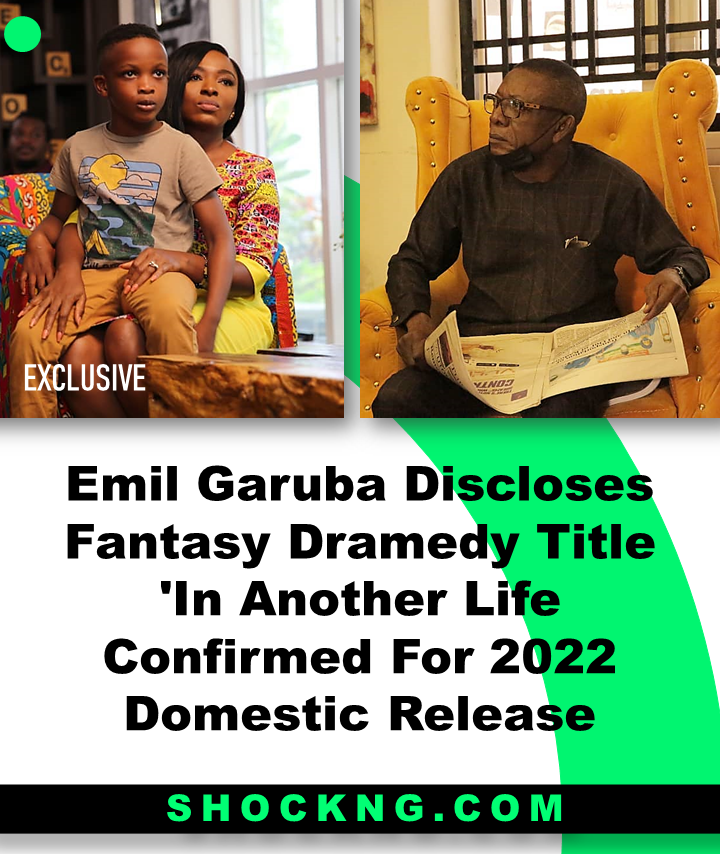 Tell Me More
In Another Life directed by Belinda Yanga follows the life of a wife and working mother who finds herself living the life she always wanted after she inadvertently makes a wish on her 35th birthday but soon discovers that the grass isn't always greener on the other side.
The project is produced by Brenda Garuba, Bem Pever, and Emil Garuba for their respective production studio Ziva Works Limited in association with Take 7 Media and Sutoritera Limited.
Here is a quick Q and A with Emil Garuba who is a producer on this project.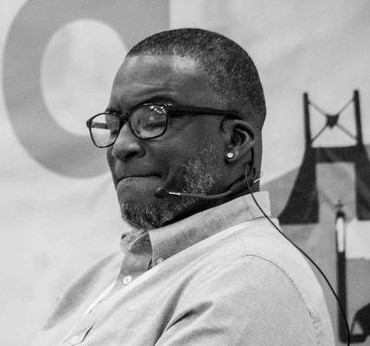 How did this project come to life?
This is the first feature-length production from my production company Sutoritera – which means "storyteller" in Japanese and it is a co-production with Ziva Works Limited and Take 7 Media.
The first movie I ever did was in 2019, a short film. In another life is totally different because I have some sort of creative control over how the movie comes to life.
I've always been a screenwriter and this is the beginning of my transition to being a producer/director.
In Another Life is about a 35-year-old woman who isn't fulfilled with her life; she wished she had gotten her Master's degree and pursued a career rather than settling down into marriage and her wish suddenly comes true.
The movie is a mix of Fantasy, Romance, Dramedy.
How did you get this amazing rooster of talents on your first production?
My team and I were lucky to get the cast we got for the movie. We got Meg Otanwa as the female lead. I've never worked with Uzor Arukwe before but I've seen his work in different movies. He's an amazing actor.
For Clarion Chukwurah, my co-producer Brenda spoke with Tonia Chukwurah who is a friend and cast member. Tonia said she'd ask if her aunt Clarion was free to become part of the project. On the call, Clarion mentioned that Nkem Owoh was right beside her so she asked him too.
Before you know it, i was speaking with Nkem Owoh on the same call, introduced myself as one of the writers of Lionheart and I'd love to work with him again, he said he really loved that project and no problem, send in the script – Here we are, with them as part of the key cast on the project.
Everything fell in place – we have a bunch of brilliant actors and supporting actors from Abuja. We also have Adam Garba, who's a great talent from the 'Halita' series.
Kindly share more about the production of this title?
The script was written in July 2021. We shot the movie in Abuja in September and it lasted for 14days.
It was quite a surreal experience for me and not until the stars landed in Abuja and we were booking their hotel stay that it kicked in that we are about to shoot a feature-length title.
We are presently in post-production and I like what I'm seeing so far.
What was the budget for the movie, distribution of funds asides from the marketing budget?
N20 Million.
Cinemas or streaming platforms for distribution?
For me, the surest way to get a movie to a large audience is through the cinema. People get to buy tickets repeatedly compared to Netflix which deals with subscriptions.
Well, there's a conflicting debate as to the effectiveness of cinemas, Netflix and streaming platforms.
But the truth is that i want the maximum number of people to see my movie – whether Netflix, cinemas or any other streaming platform. That's the goal.
We are still in the process of checking out different distribution companies to see what they can offer. We've had preliminary meetings with Genesis and Blue pictures. We just need to know what works best for us.
Hopefully, by the end of the quarter, the movie should be out in cinemas.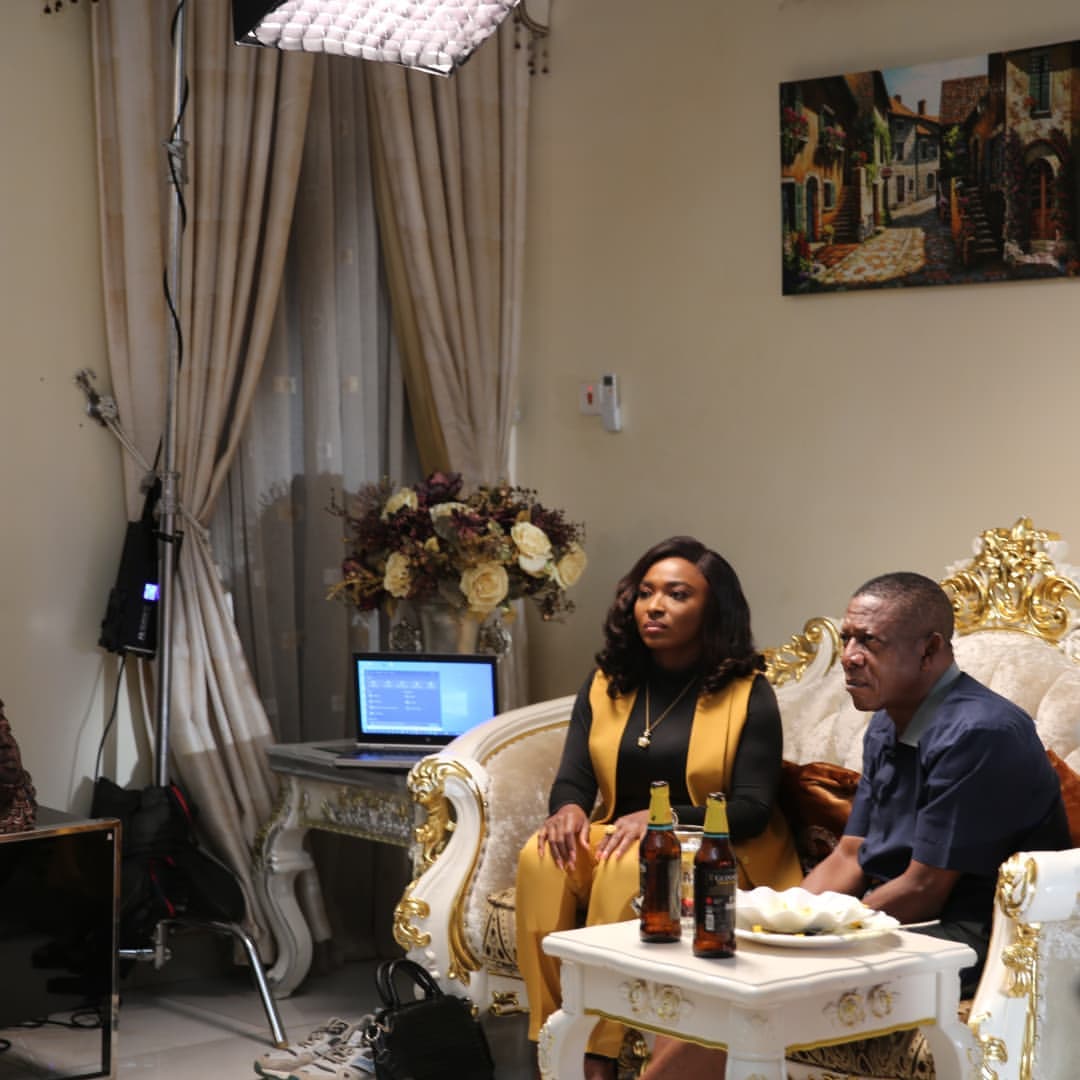 Are you worried there would be a disparity of product acceptability based on where the makers of the film are from?
I don't think so.
A good story is a good story, irrespective of where it was produced.
It doesn't matter if a movie was produced in Lagos, Abuja, Ibadan. The location doesn't matter as long as it's a good story. You can make a movie in Abuja and take it to any cinema in Nigeria.
There has been a slow and steady migration of filmmakers coming to Abuja to film, they make the movie in Abuja and go back to wherever they came from probably because Abuja has a more chilled environment.
Everybody has their base but for the sake of marketing, In Another Life will premiere in Lagos and Abuja.
In your view, do you think Nigerians want comedy, just one type of genre?
For me, I don't think you get to know what people want to see or what people like by putting up the same genre of the movie all the time.
People would only see what you put out.
We don't have a lot of genres out there, people watch what they are given and I think it's high time the 'gatekeepers' put out more diverse content so entertainment doesn't get boring and repetitive.
Yes, Nigeria is hard; people want to laugh but it shouldn't be seen as an avenue to repeat it over and over again. We don't do a lot of historical movies in Nigeria; our shared history is what binds us.
That's one genre I'd like to explore more of.
We don't get to see movies of Biafra and the likes, the movies of history we get to see don't always work out as it lacks an adequate budget.
Filmmakers should learn to try new genres and techniques. Just keep doing what you're doing, your audience will find you.
This is a SHOCK Exclusive – Thank you for reading
Shockng.com Covers the Business of Film/TV and the Biggest Creators in Sub Saharan Africa.
Let's be Friends on Instagram @Shock NG