The Story ⚡
Omo Ghetto The Saga on Netflix has set a new streaming record!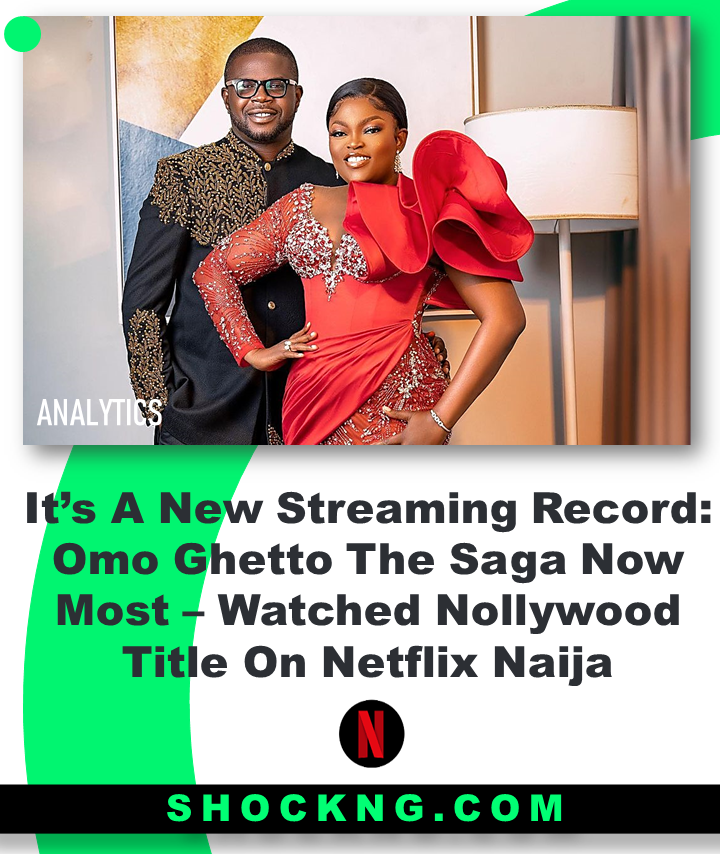 Background Story
Omo Ghetto the saga was officially available to stream on Netflix Nigeria on 10th September 2021.
The picture directed by Funke Akindele and JJC Skills is a franchise title birth back in 2010 and tells the story of twin sisters leading separate lives but are reunited by a series of dramatic twists.
In the pandemic year of 2020 specifically on the 25th of December, the title was a massive hit on the big screens as it garnered the biggest Nollywood opening weekend of all time – N98.50 Million.
5 months after its theatrical run was exhausted, the title was picked up for a Netflix streaming deal which sources familiar with the exclusive licensing say closed at "$350,000" roughly equivalent to "N140 Million"
Most Watched Data
When a title is on the Netflix top 10 list, it means a significant number of consumers are streaming that title according to the app's algorithm.
According to flix patrol, Omo the Ghetto Saga has stayed on the top 10 as the longest-running title for a Nollywood picture with a total of 98 days (as of publishing)
The 2020 title beat 3 Netflix originals to clinch this record of being the most-watched Nollywood title of all time.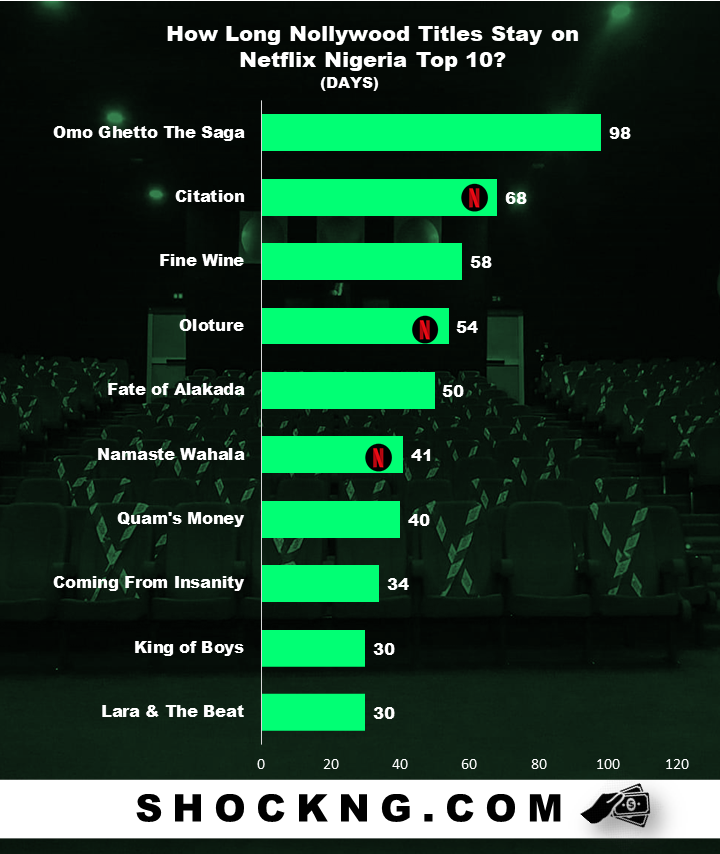 Valuable Streaming Acquisition
Why the title has stayed afloat on this top 10 list is due to the film product converting new subscriptions week on week.
The more people subscribe to watch because of Omo ghetto, the higher the number of days it persists to stay on the top 10 algorithm list.
Based on these metrics, this title is definitely the most valuable Netflix acquisition yet.
Again this shows how the big screens in the country are still not enough to meet up with existing Nollywood market demand. With mighty ticket sales of close to N650 Million, the title barely met existing demand and was able to do extremely well post-theatrical release.
In Summary
New streaming record set, the power of this IP created by Funke Akindele a decade ago continues to be a blessing.
Couple this with Jenifa's Diary, also a successful franchise – There is definitely a consumer secret Funke has unlocked and perhaps if she is aware of it, it can be shared and utilized for creating more successful franchises which Nollywood definitely needs in a new era of growth that has begun.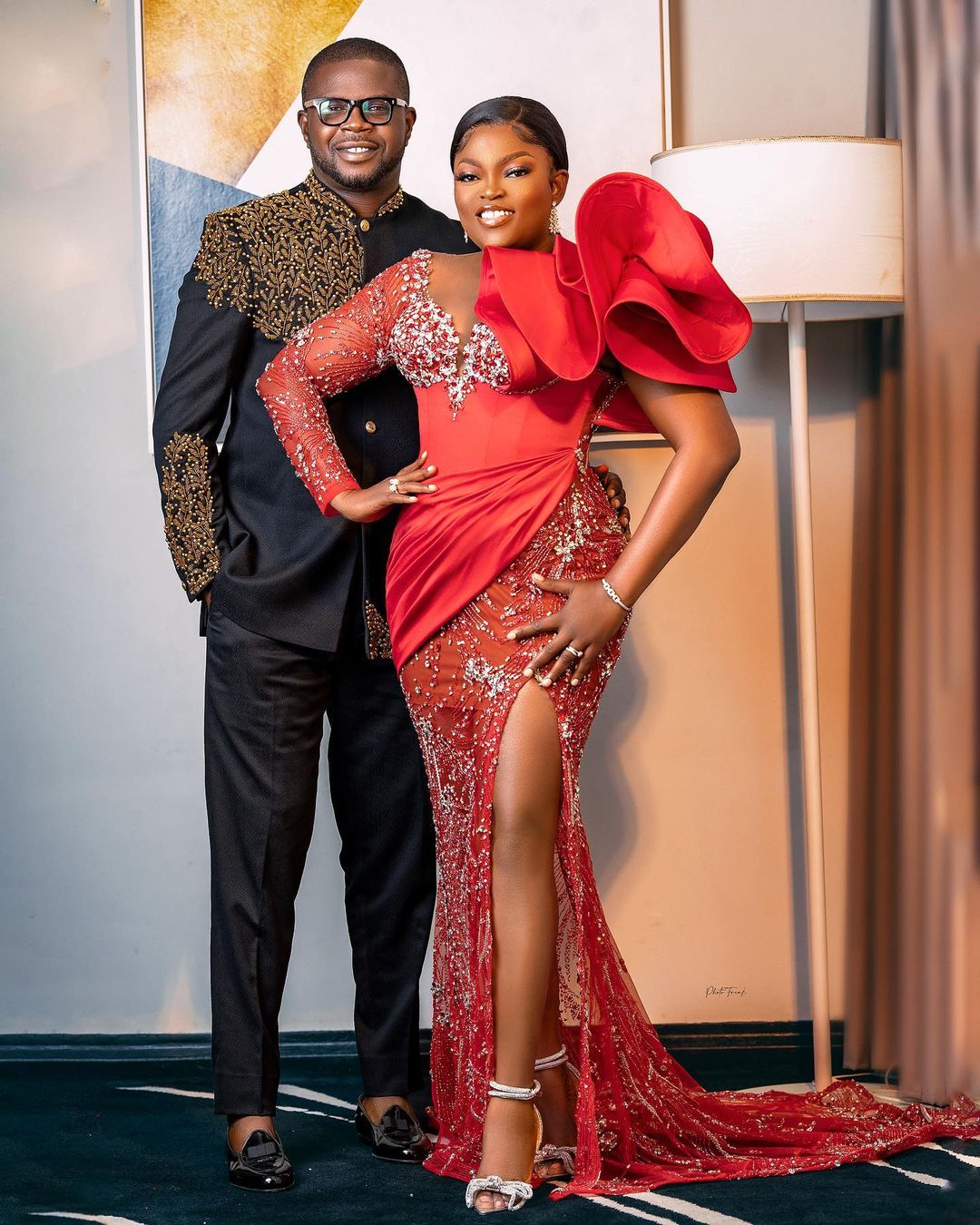 This is a SHOCK Exclusive – Thank you for reading
Shockng.com Covers the Business of Film/TV and the Biggest Creators in Sub Saharan Africa.
Let's be Friends on Instagram @Shock NG