The Story ⚡
Domitilla The Reboot is the first Nigerian box office title post-election, and it's unclear if the film is doing great at the box office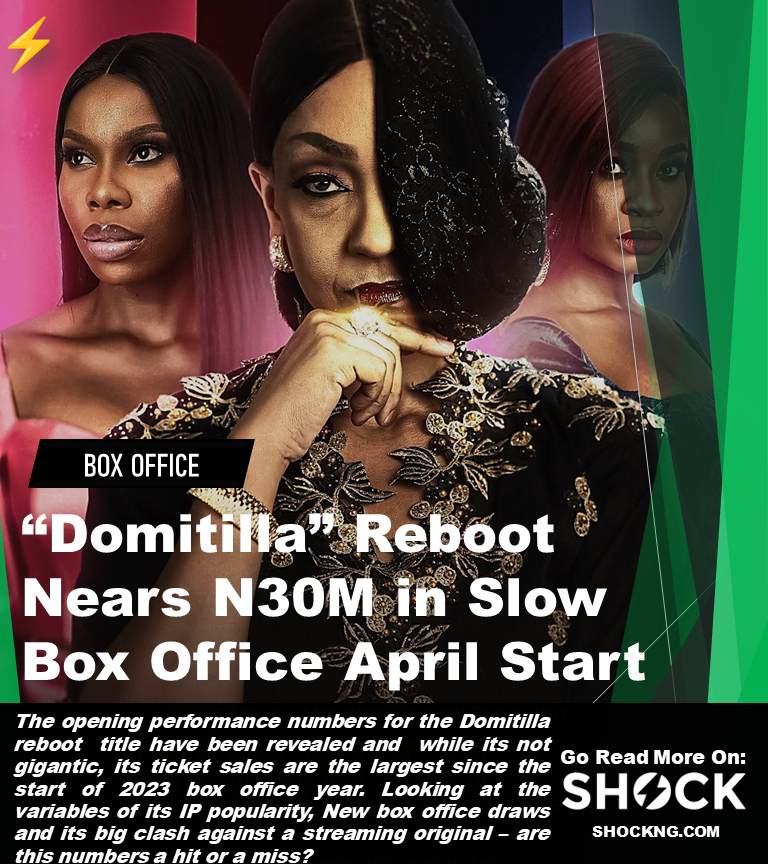 Tell Me More
The opening performance numbers for the Domitilla reboot title have been revealed and while it's not gigantic, its ticket sales are the largest since the start of the 2023 box office year.
Looking at the variables of its IP popularity, New box office draws and its big clash against a streaming original, are these numbers a hit or a miss?
Here is some Key background before we dive into some analysis.
Plot Details
Domitilla and her friends Judith and Jenny are street hawkers living on the fast lane.
Her encounter with a high-profile politician changes her life and fortune as the politician adopts her as his mistress. But her newfound soap box quickly bursts and her world turns on its head when the politician is found dead in his hotel room after a night of frolicking with her. All evidence points in Domitilla's direction.
Cast
Teniola Aladese, Uzoamaka Doris Aniunoh, Elvina Ibru, Chiwetalu Agu, Deyemi Okanlawon, Stan Nze, Ejiro Onojaife, and Onyinye Odokoro
Box Office Insights
3 days – N11.84M
7 days – N20.44M
10 days – N27. 01M
After spending over 10 days at the box office, the title is the only new Nigerian feature to rank top 5 for the week of April 7th – April 13th. The title has now made N27.01 in 10 days released in 65 cinemas across the country.
Slow Sales
IP tap-in: When this project was announced, audiences were placed on high alert. Nollywood is bringing another classic to the big screen – what should we expect?
Zeb Ejiro was named as its director and greatly signalled the production was headed in the right direction. The director made the first one a hit, perhaps after 20 years he understood the essence of it, captured it in a vessel and had the masterful muscle to pour it back into a product for Nigerian big-screen audiences. That was the plan but did it work?
Fresh box office draws: The title went bold with its key leads. Four in number: Teniola Aladese, Uzoamaka Doris Aniunoh, Ejiro Onojaife, and Onyinye Odokoro with a sprinkle of veterans to support the title.
This can be tricky as sometimes fresh means a product has the opportunity to give something new to viewers, but high risk as marketing has to pull numbers in scale. Based on the numbers so far, the former did happen but the latter flipped.
Marketing and Pre-elections: The theatrical debut for the title was announced pre-elections, at the height of active campaigns of BAT and Obidients cooking against each other.
With this move, all excitement was killed for the film and only brought alive up until its premiere date. Marketing assets were also few, poor in number and failed to connect.
Gangs of Lagos Noise: Prime Video was finally ready to launch an original product to drive up subscription numbers and give the market a taste of its marketing dollars. With the announcement of April 7TH – this date meant a collision with Domitilla's title which was barely equipped to put up a defence and get some attention for itself.
Due to this, the title could not trend through word of mouth, indirectly affecting ticket sales on the big screens.
In Summary
One thing is to produce a movie and another thing is to get folks to watch it.
The 1999 Domitilla sold on its bold dangerous story world of prostitutes. The 2023 version did not enjoy the Popularity of its IP and is moving very slowly in tickets so far.
Brand new Nigerian titles are coming soon in form of "The Kujus" and "The 2 Aisha" which inevitably affect the overall traction going forward.
For now, let's see when the title can hit the N50M mark.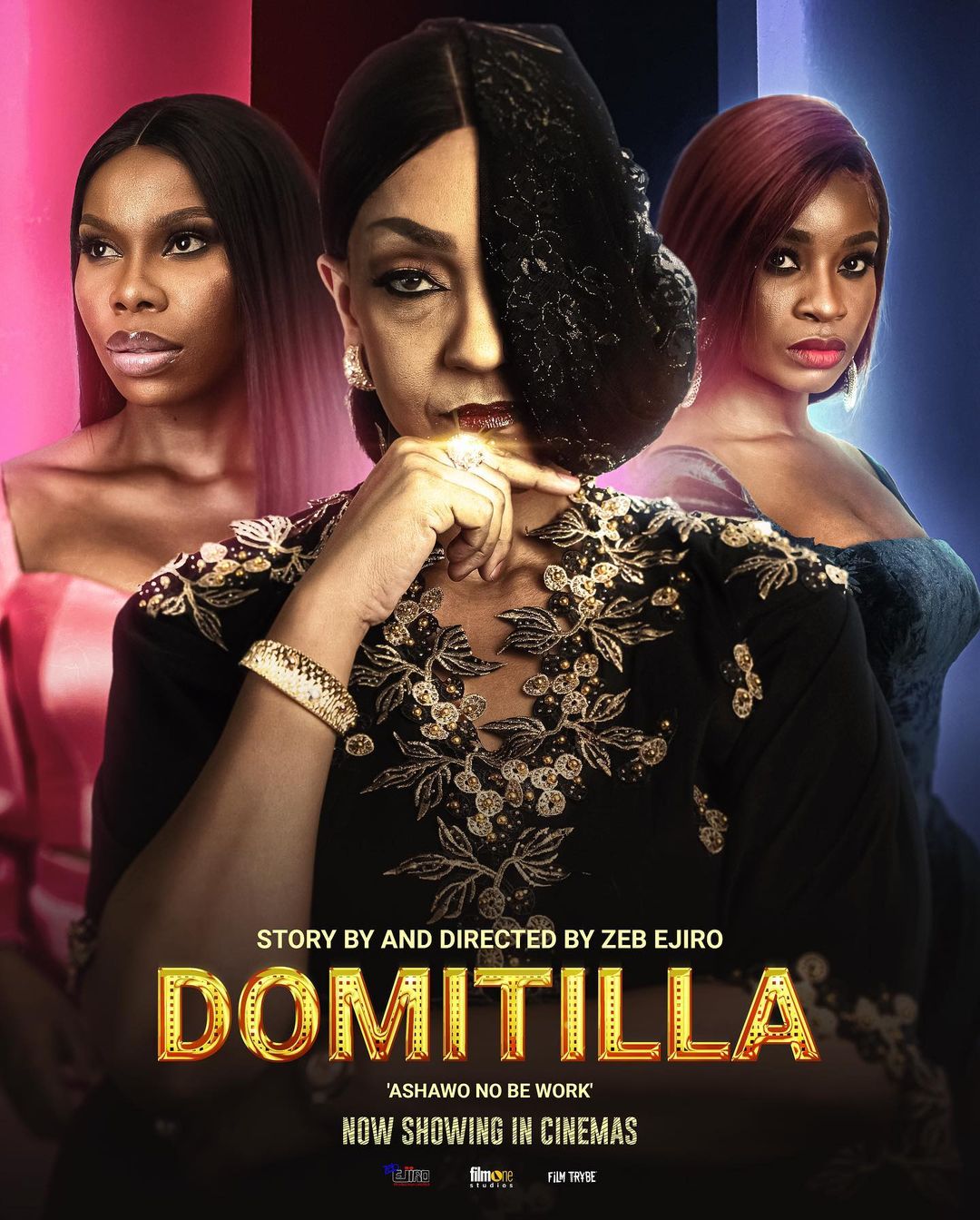 Thanks for Reading.
Shockng.com covers the big creators and players in the African film/tv industry and how they do business.
Let's be friends on @Instagram