The Story ⚡
Music Mogul, Don Jazzy will star in Biodun Stephen's Introducing The Kujus Again.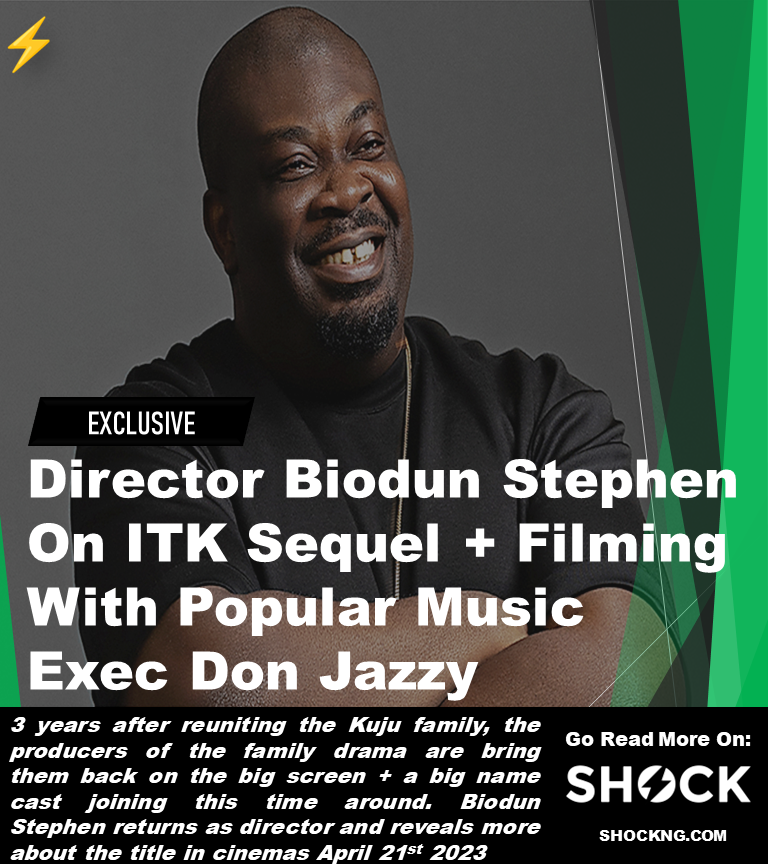 Tell Me More
Introducing The Kujus tells the story of siblings who have been at crossroads since their mother's death.
Directed by Biodun Stephen, Introducing The Kujus, which was released on the 27th of November 2020 is witnessing a fresh sequel – Introducing The Kujus Again, which will star Mavin Records CEO Don Jazzy.
Introducing The Kujus Again will also feature some of its old cast as well as newer faces, top on the list is Don Jazzy, who will feature alongside Bisola Aiyeola, Bisola Aiyeola, Sophie Alakija, Kunle Remi, MC Lively, Bimbo Ademoye, Chris Iheuwa and Timini Egbuson as well as newcomers DJ Big N, Ben Lugo, Sophia Augustine and Lilo Aderogba.
Speaking on the making of this drama, Biodun Stephen says
"Basically, for this sequel, we borrowed from everyone's personal story with their siblings, and we built off that. Even Don Jazzy sat with us in the writers' room. We knew we were going to cast him from the jump, so he was involved in the entire process. He wanted to be an integral part of the story and he did that."
The filmmaker also explains that "Announcing the arrival of Otunba", the most popular quote in the film was actually an improvisation. She says Mc Lively came up with the quote, and it was so good they decided to run with it.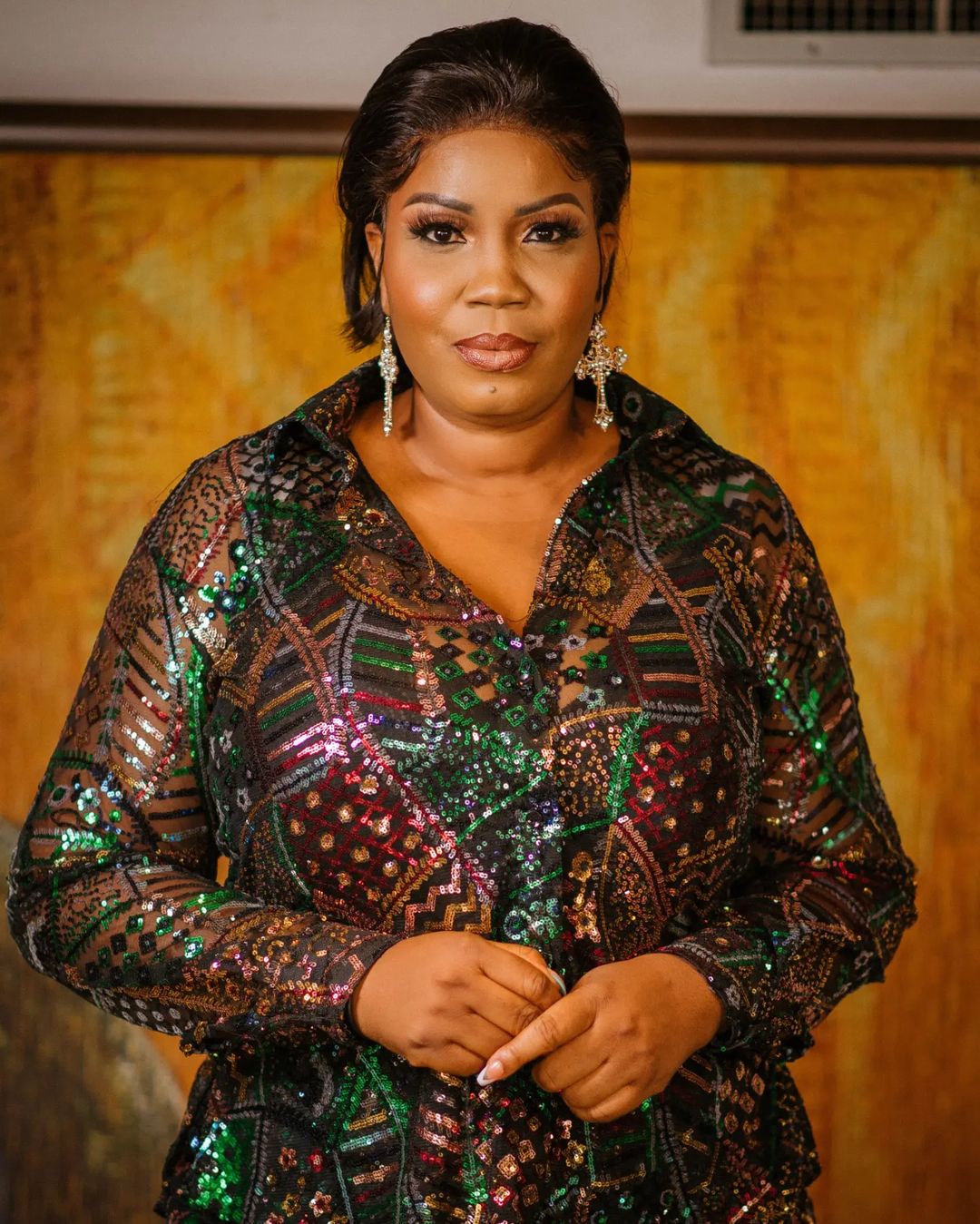 On forming this working relationship with the musician, Biodun Stephen affirms that
"Don Jazzy has a relationship with the Temple family, who are the executive producers of The Kujus. From inception, the company wanted him to be an integral part of the story. He was in the film every step of the way. Although he had no idea how tedious it would be he was a good sport, I think he's a natural.
He is quite a mellow guy, he dedicated time to this film. There was a day we shot around the clock and he was there all through"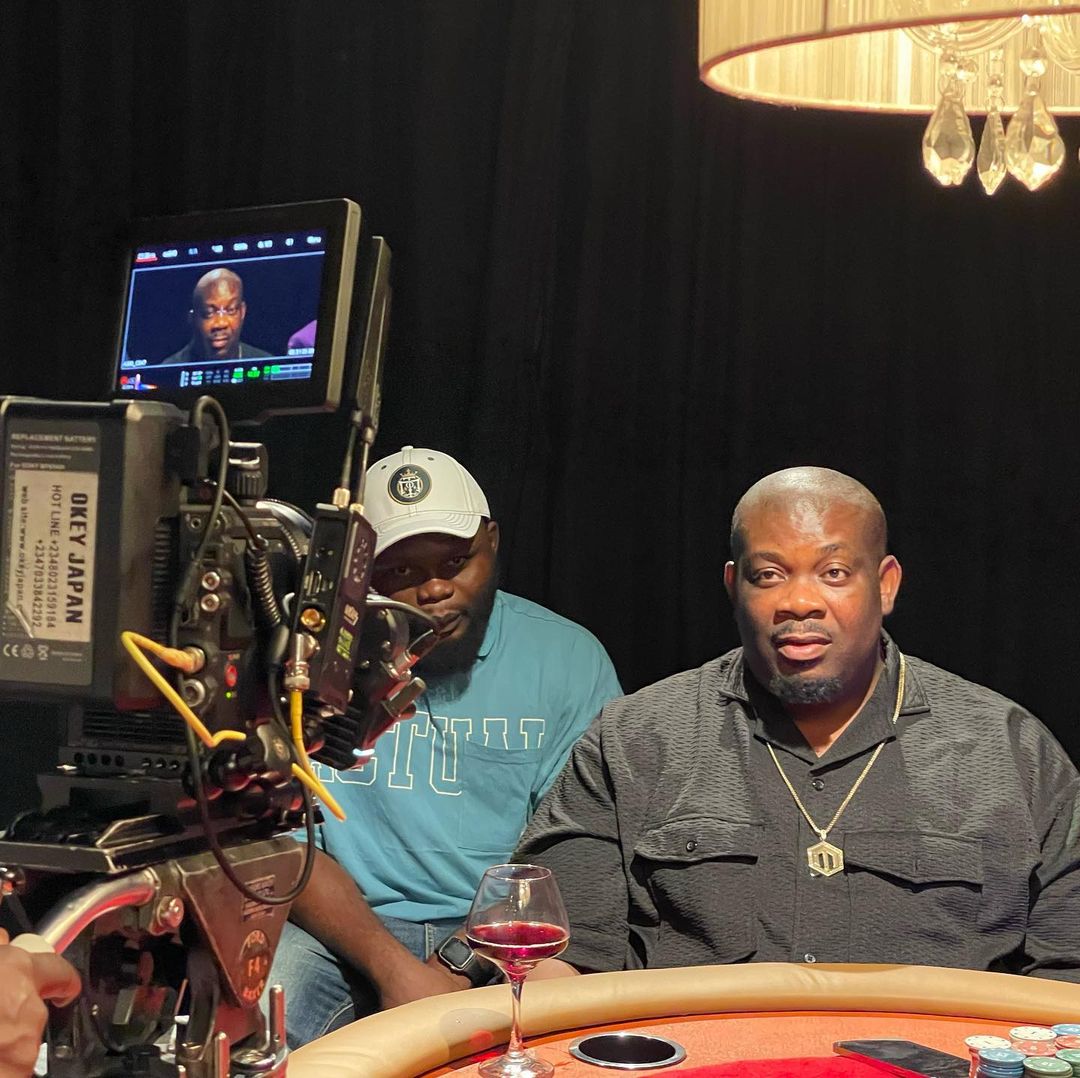 She shares more on Introducing The Kujus, as well as its sequel here;
Can you give a breakdown of why you decided on the opening scene for Introducing The Kujus?
First, I think we wanted to open with a scene with the bang and people who love children. The children we used were IG stars at the time. We wanted to show the chaos and dysfunctionality of the family from the jump. We wanted it big and problematic, hence the egg breaking, garri pouring, and all that. We wanted a grand opening to the scene.
How did you come about the name and did you shoot the film in Badagry?
Again, if you follow my works you'll know I'm big on names.
I wanted names that people would remember. Their names were not The Kujus at the time of the story, it was Ajayi. We went through so many names. At the time I had gone to shoot at Seme, so we had used one or two Egun names and that was where I thought of using Egun names since the family is from Lagos.
They gave us a list of Egun names and we sat down to think of a befitting surname for the family. It was a combined effort, and we came up with Kujus. We shot parts of the film in Badagry, but we mainly shot at Ebutte Metta.
We shot in Ogba too. Then we went to Badagry to take a lot of shots but when we finished editing, the film was over 3 hours long, so we had to start cutting the scenes of the film until we got 2 hours and 7 mins. Same thing with the sequel, we cut a lot of scenes so that it's not too long.
How do you determine what to cut?
To be honest we are serving an audience that is not patient, they are not interested in building the story wall, and I understood this from my first film Picture Perfect.
As a director when you're reading a script, you have to examine every scene and ask yourself
'Does this scene move the story forward? If you remove the scene, is the story complete? You also need to remember that by taking out scenes, you have lost money.
Being someone who understands a bit more about comedy, drama, etc, I know how many pages you should give me as a script. Comedy is even worse, if it's an 80/90 min film, my script should not be more than 70 pages, because the moment you have more than this, it means you will have to edit out many things.
From the pre-production stage, as a producer, you need to examine every scene to ask yourself if it advances the story. You can't be too attached to some scenes.
In Summary
Introducing The Kujus Again released on Friday, 21st of April 2023 in cinemas Nationwide.