The Story⚡
Inkblot's third outing this year, A Weekend to Forget, will debut at the box office on the 22nd of September. Here's an exclusive interview with the director, Damola Ademola.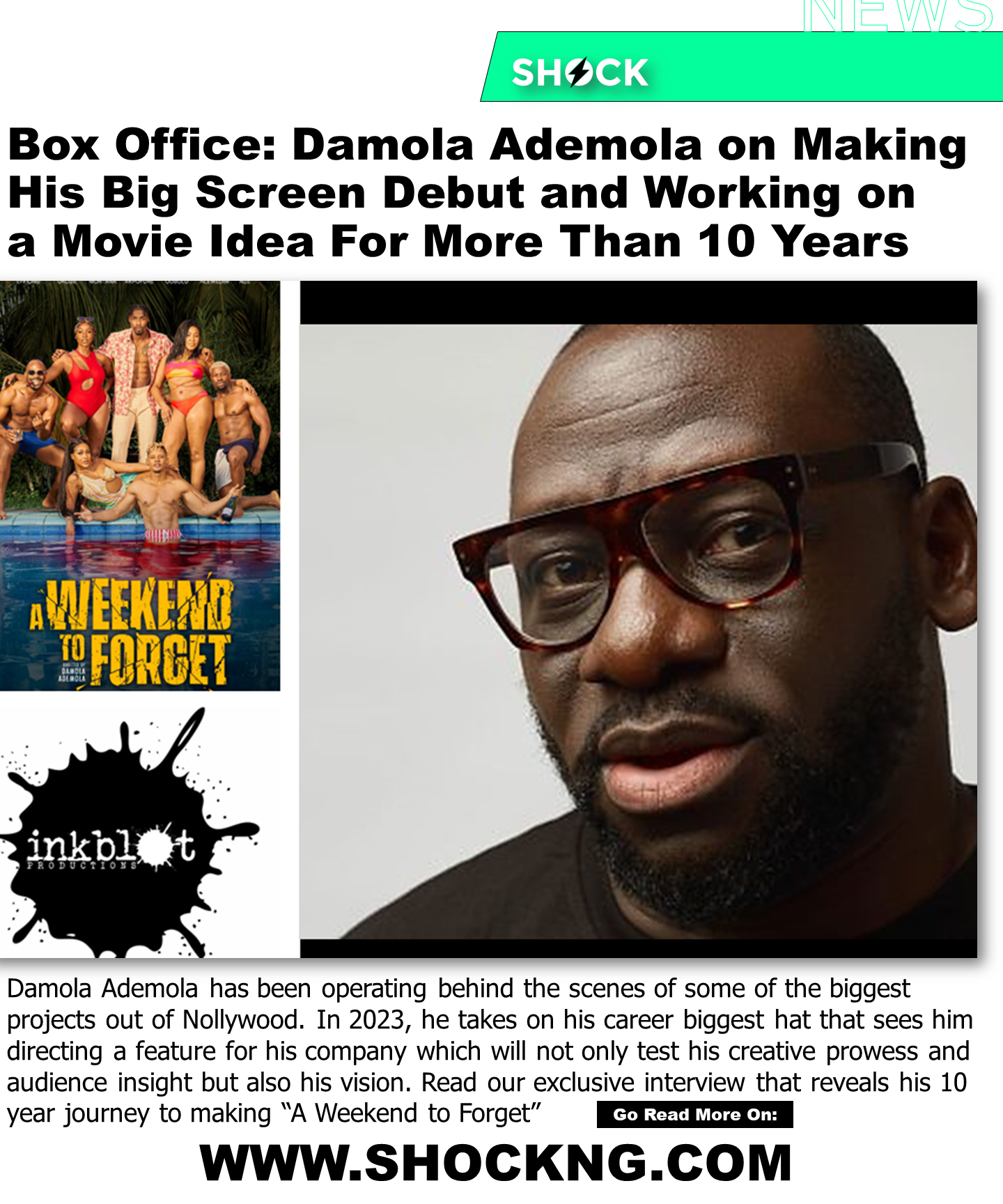 Tell Me More
A Weekend to Forget follows a group of seven friends, who reunite for a weekend getaway after years of being apart. However, their reunion is not as smooth as they hoped it would be, as old tensions and unresolved issues resurface. Things take a turn for the worse when one of the friends is found dead.
The title stars Daniel Etim Effiong, Stan Nze, Ini-Dima Okojie, Erica Nweledim, Elozonam Ogbolu, Neo Akpofure, and Uche Montana. Damola Ademola makes his directorial debut with the film.
In this interview, Damola takes us through from the ideation process of the film to the production process of the film.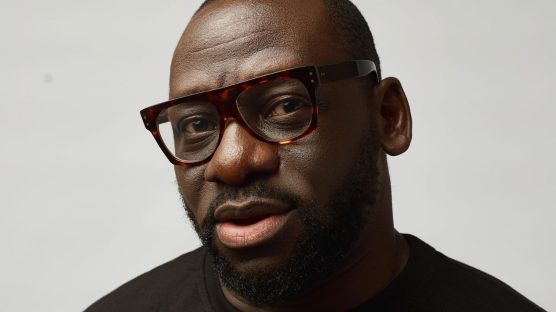 When was the time you had the eureka moment to shoot in Nigeria?
We started InkBlot about thirteen years back. So, there was a period before we made our very first movie that we would sit down and come up with different writing exercises. One of the stories we came up with was about a group of people going on a weekend getaway.
That was based on an experience I had with a bunch of my friends when we went to Abeokuta. We went to my friend's dad's house in Abeokuta.
It was a long public holiday. We had gone out one night and I had introduced one of my friends who was with me to a girl. We said we were going to Abeokuta and he brought the girl with him in his car that day. He said she was going with us on the holiday. I was like, "We just met this girl. If anything happens to her, we are all going to be in trouble." That actually started the whole story. I feel that it's a great story to tell.
Eventually, last year, we were going for a wedding in Ibadan. I was in the car with Naz and I told him that I've been thinking about the story and that we need a writer to put the ideas together. About a year later, we are about to release the story to the cinema.
How were you able to convince your co-founders to put money into this and give it a go?
At Inkblot, we pitch all of our stories first. Anyone bringing a story gets to pitch the idea before the whole house for like two minutes. If the story is exciting enough, a six-pager will have to be presented. With that, you can now know if the story is good enough and it should be written.
For me, writing is not my strong point. So, I had to work with a writer who helped us get a shootable script. It's not every script that's quite shootable. Some can be too expensive.
With us, it's a royal rumble. The fact that you're one of the founders doesn't mean that all the story ideas you bring will be automatically produced.
Moving from being a film executive to being a director who has to talk to a lot of people, how was the experience for you?
The truth about it is that being a film executive in Nigeria is not as it is in America where as a film executive you sit up in your office and don't bother how the film is made. For us, we produce our movies. From writing the script to sitting down with our actors. We also audition actors.
We understand the process. As a production company, we've produced about twenty-three movies. In that time, we've learned a lot and have been able to maximize opportunities.
As a film nerd, I like films that aren't too elaborate; such that can be shot in a location. So, one of the ways I sold the movie to my partners was by telling them that it was a low-budget movie. Seven people will only have to be in a place. No costume changes. The story happens in one day and one night. We didn't have to have extras. From a production standpoint, we looked at it and thought of how we could deliver the best experience possible with the movie.
We looked at Nigeria to understand what has worked and what has not worked over time. And we had an amazing cast.
This is a 7 character point story, with the plot leading up to the one big event. How were you not able to avoid making it boring?
Number one is that we did research. There is something called "Save The Cat". It's a story act structure that basically breaks your story into fourteen or thirteen acts, not the three acts that we are used to. That way, there's a constant beat you're trying to hit. There's the excitement and momentum in the story.
On the other side, I've got seven amazing cast members. From Daniel Etim-Effiong, Stan Nse, Ini Dima-Okojie, Erica Nweledim, Elozonam Ogbolu, Neo Akpofure, and Uche Montana. We were looking at a scenario that is an everyman scenario.
What happened in the story could happen to anyone. It's just like Big Brother Naija and you're watching out for the interactions and dramas. Because people can't leave, it makes it fun and exciting.
Why did you go with the swimming pool scenario?
It's the styling of the movie. There are several movies that are similar to this movie. Twelve Angry Men is a typical example. It's a story of twelve jurors who are deliberating on a murder case and have to remain in a room and come to a decision. I love the movie, but for me, that is filmmaking at its highest. From a production point of view, such movies intrigue me and I try to recreate them.
For the Nigerian audience, I can't just keep people in one room. So, I needed to turn it into a house where people can move inside and outside the house though they cannot leave the house. We wanted to make it that though they are in the same house we could see different scenes in different parts of the house.
I got that idea from a Chris Rock movie, Death at A Funeral. In the movie, everyone has to come for a funeral, and all that happens in it happens in the house and nobody could leave because it would be disrespectful.
How did you determine the character that dies?
I don't know if someone died. (Laughs)
All I know is that a bunch of people show up at a house. They are having a good time and things progressively escalate from there. I don't know if anybody died.
Watch the film to find out.
Will there be another trailer sometime soon?
Yes. There are two more trailers coming up. There will be a trailer that will introduce you to each of the characters to help you understand who they are. There is another that gives you more about the story beat and stuff like that. I love movies like this that leave you thinking while at the same time entertaining you.
In terms of the title, what influenced the decision to name it that way?
It was one of those things where there are experiences that are so bad. Usually, you'd say a weekend to remember.
We basically have to call it 'A Weekend to Forget' because something happened and you really want to forget.
Who is the target audience of this movie and Inkblot generally?
I'll start with InkBlot first. With us, we would like to be like the studios that you hear abroad–Marvel, Disney, Universal, and the like that have a pipeline of movies that they release every year based on each season of the year. We tried to figure it out and also build that pipeline.
For us, one movie a year just doesn't cut it for us. We also have the Amazon output deal which helps us in delivering that. We have a certain number of movies we'd like to put out. This also helps us in telling diverse stories.
When you look at it, I can tell a bottled story, like A Weekend to Forget. At the same time, I can tell a love story like Big Love which came out earlier on. I can also tell a pandemic story like Love in a Pandemic. The next movie can be an action movie. This gives us the opportunity to flex our creative muscles to try out different things. We could try out a horror movie or animation.
That's the point that InkBlot is as a company. We are giving more room for creativity in terms of storytelling. There is also more creativity for the guys behind the camera.
For someone like me, this is my directorial debut. Akay Ilozobhie directed Love in a Pandemic. Biodun Stephen directed Big Love. We are giving room for more creatives that way.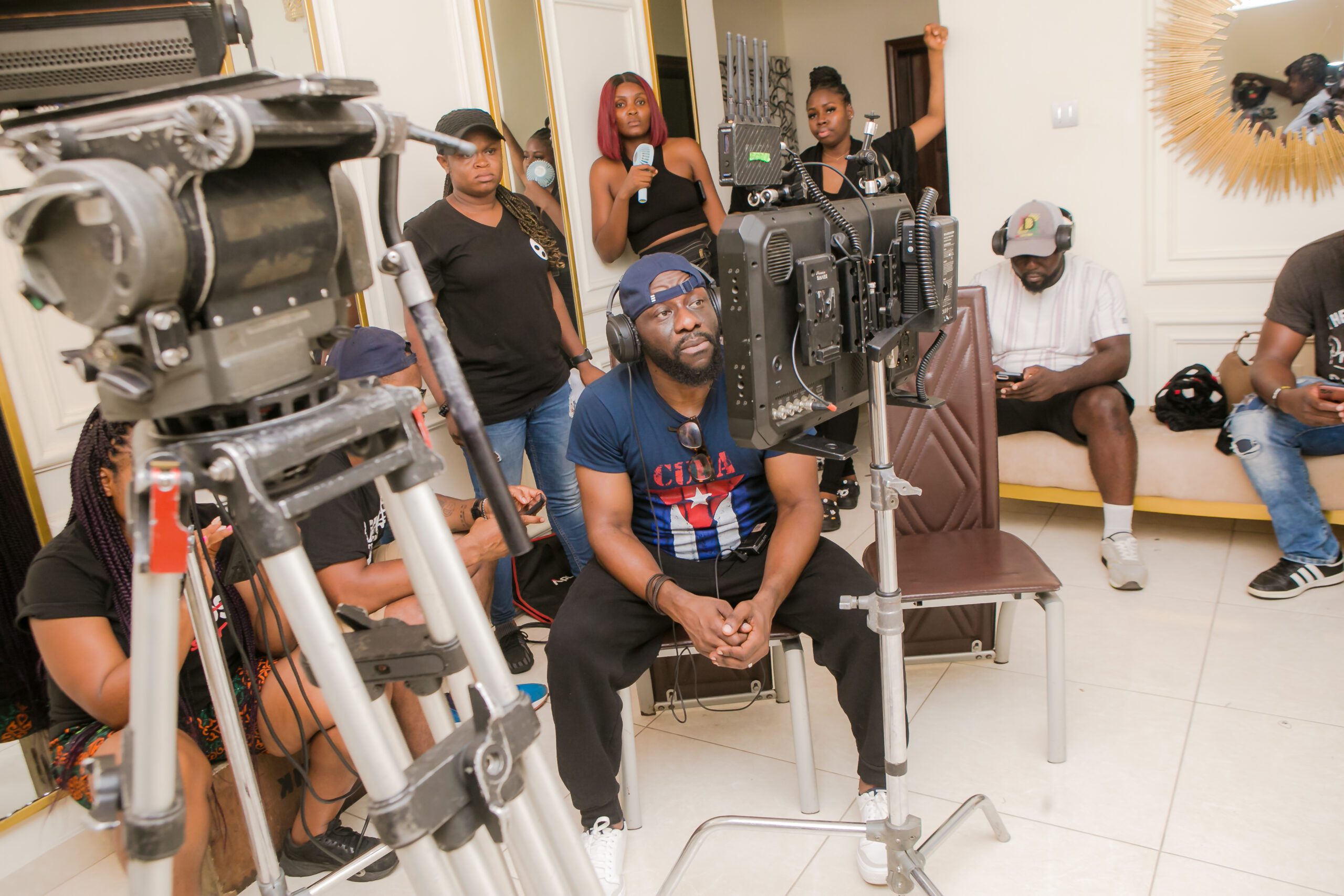 Also, in front of the camera, we are giving room for more actors because we can't keep using the same actors in our films. We have to try out other people. We have people that we have never worked with before. For example, Uche Montana did a great job on Love in a Pandemic, and we considered that she would be a good one to cast on A Weekend to Forget.
The same thing for Neo Akpofure. Fortunately, he's in the Big Brother house right now. I hope he does well. But again, he had a small role in Palava that came out in December. With A Weekend to Forget, you will see him flexing his acting muscles a lot more. We want people to see that.
We've worked with Erica on two of our projects right now. This is another one. We've worked with Ini on Who's the Boss which came out just before the pandemic. We've done a lot of stuff with Daniel Etim-Effiong and Stan Nze. This project gave us the opportunity to work with new and old people.
We've had the opportunity to work with a lot of talents. This is how we look at it as a business. The more movies we make, the more opportunities we are able to create for the industry as a whole. This is also a way to stretch the industry because as a production company, we cannot be producing one more in a year. How can we make more content in a year like Marvel Studios?
As a studio executive, how are you able to build so much anticipation where the audience wants to have a movie event that they want to see on the big screen as opposed to waiting for streaming platforms?
That's an interesting challenge we've seen over the years, and I guess the pandemic sped up that process, in that we all got used to sitting at home and watching our streamers. But I think watching some things on the big screen and having that communal experience is something you cannot get home.
For me, I always make sure that my first experience with any movie is on the big screen.
Did you find something new to add during your editing process?
There is this saying by directors and filmmakers that you find every movie three times.
You find it first in your script. Then on set. And then lastly in the editing room. For any film, I think you should pray that all stages of the film work out well.
Focusing on you, what do you do for fun?
I think I'm an adrenaline junkie.
I love to chill and I love high-energy stuff. I'm probably the person you will see first in the gym early in the morning, going hard at it.
At the same time, I'm the kind that just loves to sit, drink, and chill with my friends. That's how InkBlot actually started. I and Naz sit, drink, and play Play Station. I'm an introvert and an extrovert.
As the one in charge of the principal photography for A Weekend to Forget, what were the choices you made during the shooting of the film that just came as a result of onset circumstances?
The script was one of the very things that were tight. When I initially pitched the idea, I did so without the intention of directing. As we got into it, Naz and Zulu felt that I should direct it. I did not want to direct because I felt that some other people should do it, but they felt that I was already too involved in it. I said I would co-direct but they felt that I should give it a go as the director since I have the experience from doing TV commercials back in the day.
So, I agreed to give it a go. The worst-case scenario is that I would cost the company some money. So far, I haven't cost the company money. *Makes Big Smiles*
With a September 22 release date, what are your thoughts on audience expectations?
I'll tell you this, we shot the end of the movie first, on day one. After that day, there was a kick-ass performance by two of my actors. They were the only ones on set, and they gave a wonderful performance. I had goose pimples. Everyone was wowed.
I think I've given this movie my best shot. If the audience likes it, I'll be happy. But if they do not, it's okay.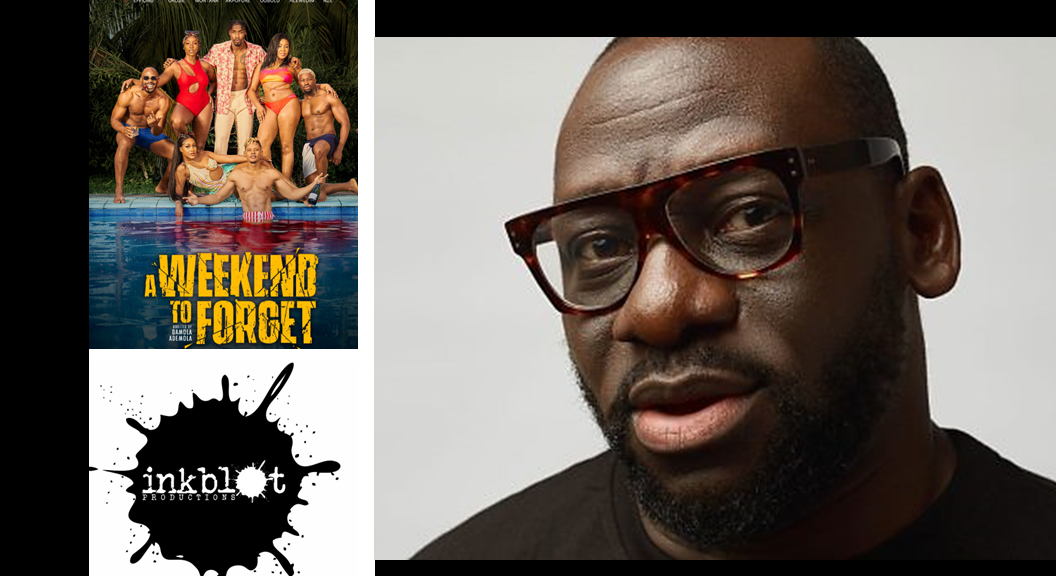 In terms of the titles that have gone to the box office so far from InkBlot, what rank will you put this in terms of box office projection?
That's unfair. That's like asking me which child is finer. And it will be a bias if I say this is the best movie that InkBlot has ever made because I directed it. I can say it, but it will be unfair.
That question is too hard to answer because each movie is special, especially for me who's in charge of marketing the movies. So, I have to love all the movies to be able to see them.
As a studio, how do you make the decision of determining which date to slot your titles in? Did you consider Big Brother Naija while deciding the release date for A Weekend to Forget?
We usually plan around the various holidays or seasons. However, we did not factor Big Brother Naija into consideration. I think the thing is just that you should be able to make a film that the audience will be able to watch. Big Brother Naija happens for three months in a year. We can't hold on with releasing movies because of it. Just like football that goes on for nine months.
By the way, there are three Big Brother stars in my movie. You can take this as an extension of Big Brother Naija.
What determines if a story is commercial for InkBlot?
The audience in the cinema runs from 12 to 55 or thereabout. So, you can say you're targeting 18 to 35.
In that situation, you can say that the audience can relate to the subject matter of the movie. It's kind of weird that a series like Far From Home which should be appealing to young adults reached everybody. That's how we look at it. It's called broad appeal.
Will you ever direct a non-InkBlot title?
That's hard. It's like eating outside when your mum says there's food at home. It's really difficult right now, maybe because of how much we have in our pipeline. It will make more sense for me to bring any project in-house.
Right now, in terms of the number of titles produced in a calendar year, is that sustainable?
I think it's very sustaining.
We would like to increase the number of movies we release. It might be that some of them will have to go directly to streamers while some will go to cinemas. Some might end up being TV shows. For us, it's a case of three people who were not in the industry. Zulu was a lawyer. Nas was in finance. I was in advertising. We basically came together to start a production company because of our interest in film.
For us, with that audacity, we will keep creating more for ourselves seeing that we've been able to make some achievements. That's what has brought us this far.
In Summary
A Weekend to Forget will debut in cinemas across the country on the 22nd of September, 2023. Watch out!