The Story⚡
Over The Bridge World Premiere is going grand in the UK and it's going to be one for the books!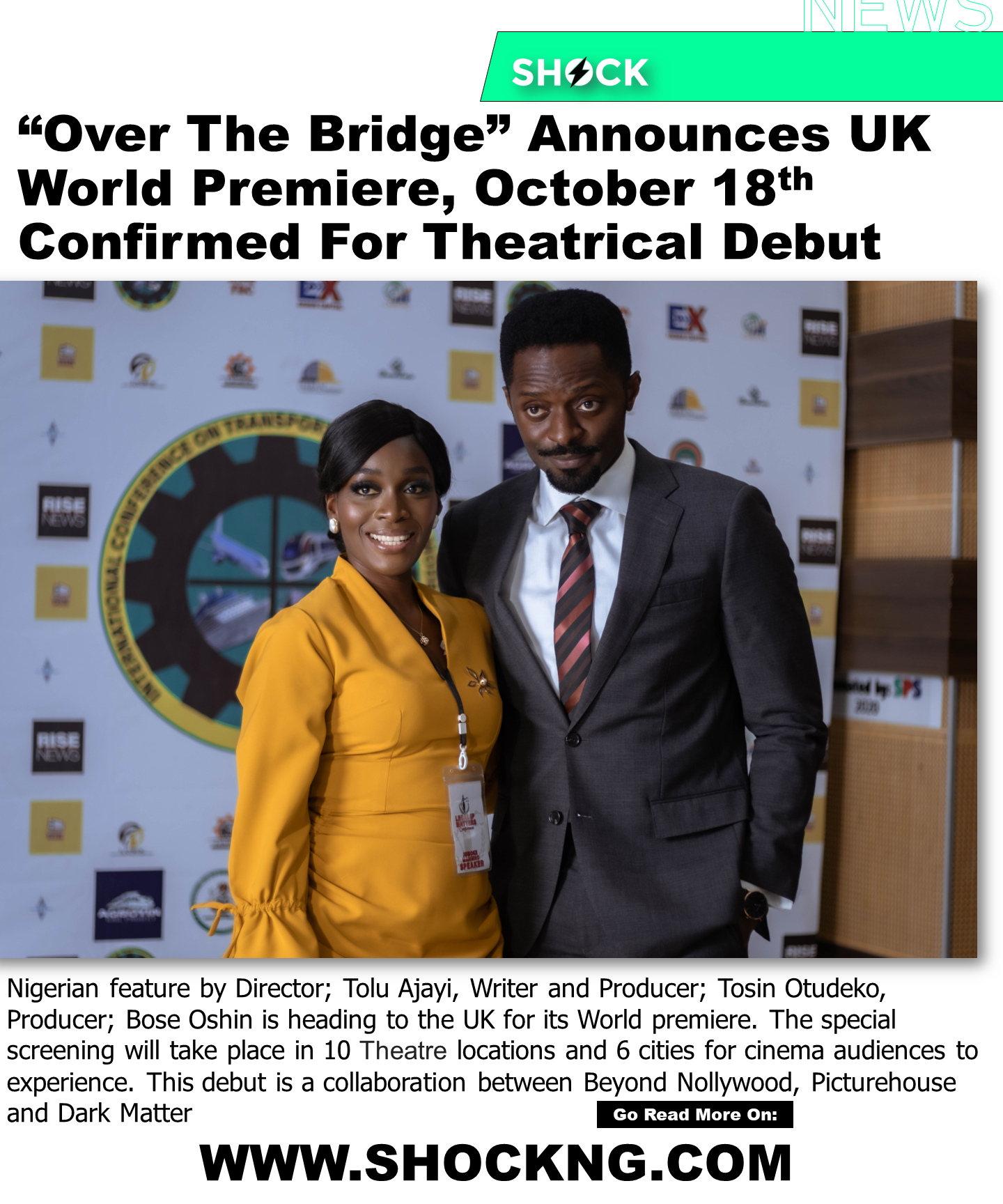 Tell Me More
Over the Bridge will be having its world premiere in the UK in partnership with BEYOND NOLLYWOOD, PICTURE HOUSE CINEMAS and DARK MATTER on the 18th of October 2023.
The feature tells the story of Folarin Marinho who goes missing while working on a major project in Nigeria's most populous state, Lagos. His wife is left with no option but to engage in a frantic search for him.
It will later be discovered that Folarin has been battling with pressure from work and the circumstances surrounding his young protege's involvement in the project. The movie shines a transitory light on mental health in corporate Lagos and one man's response to what happens when life becomes unbearable.
The title was written by Tosin Otudeko, produced by Bose Oshin, and directed by Tolu Ajayi.
The movie was shot in Lagos, Nigeria with principal photography completed on the 1st of June 2022. It had K.C. Obiajulu as Director of Photography.
Where To Watch
This special screening will take place in 10 theatres across 6 cities:
– The Ritzy – Brixton, London
– Finsbury Park Picturehouse – London
– Greenwich Picturehouse – London
– Stratford East Picturehouse – London
– West Norwood Picturehouse – London
– Dukes at Komedia – Brighton
– Exeter Picturehouse – Exeter
– Picturehouse at FACT – Liverpool
– Cinema City – Norwich
– Harbour Lights – Southampton
You can book your tickets now on Picture House site:
In a press statement, Tosin Otudeko shares how this premiere and UK theatrical is timely.
She says: "The opportunity to feature Over The Bridge in this pioneering collaboration between Beyond Nollywood, Picturehouse Cinemas UK and Darkmatter – is truly a timely one. I am very expectant about the prospects, delighted about the opportunity to connect directly with audiences in the diaspora and beyond and thrilled to be part of this celebration of Nigerian cinema!"
First Looks
The title explores society, relationships, values, responsibility/leadership, community, loss and loyalty. In particular, how the external pressures we face impact our internal pressures, decisions and desires.
Ahead of this premiere, here are some new Over The Bridge Exclusive Stills of Talented Nigerian actors Segilola Ogidan and Deyemi Okonlawon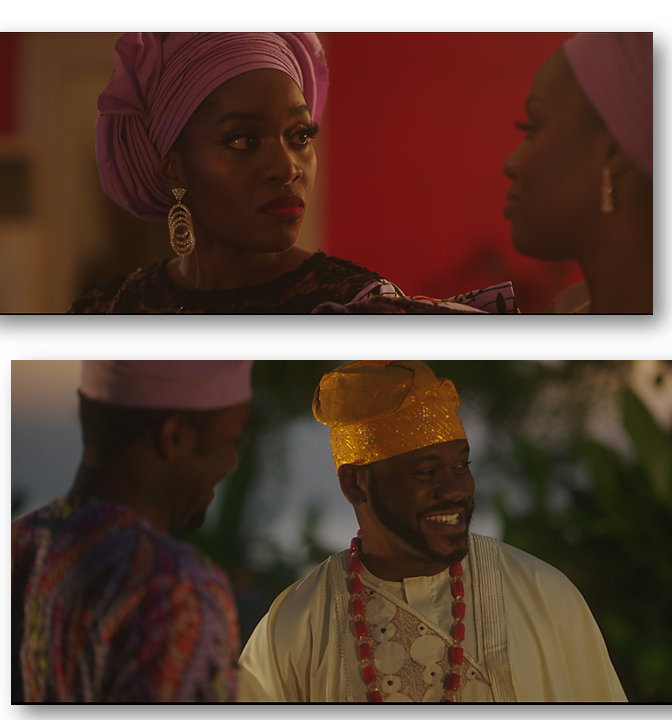 Key background
Beyond Nollywood is a prominent and influential international platform that showcases New Wave Nigerian Cinema and filmmakers. It was created by renowned British festival Curator, Nadia Denton. Nadia is the daughter of Menelik Shabazz, a Barbados-born British film Director, Producer, Educator, and Writer, acknowledged as a pioneer of independent Black British cinema. Beyond Nollywood aims to enrich world cinema, increase international industry and audience awareness of Nigerian filmmakers and support the growth of a thriving Nigerian film culture.
Beyond Nollywood has been showcased at Film Fest Dresden (2023), London Short Film Festival (2020) , Film Africa (2020, 2022), Brazilian African Film Festival (2020), Berlin, International Film Festival Africa Hub (2019), University Arts London (2019), ENCOUNTERS Short Film and Animation Festival (2018), International Film Festival of Rotterdam (2018) and the British Film Institute (2014, 2016, 2018).
https://www.beyondnollywood.com/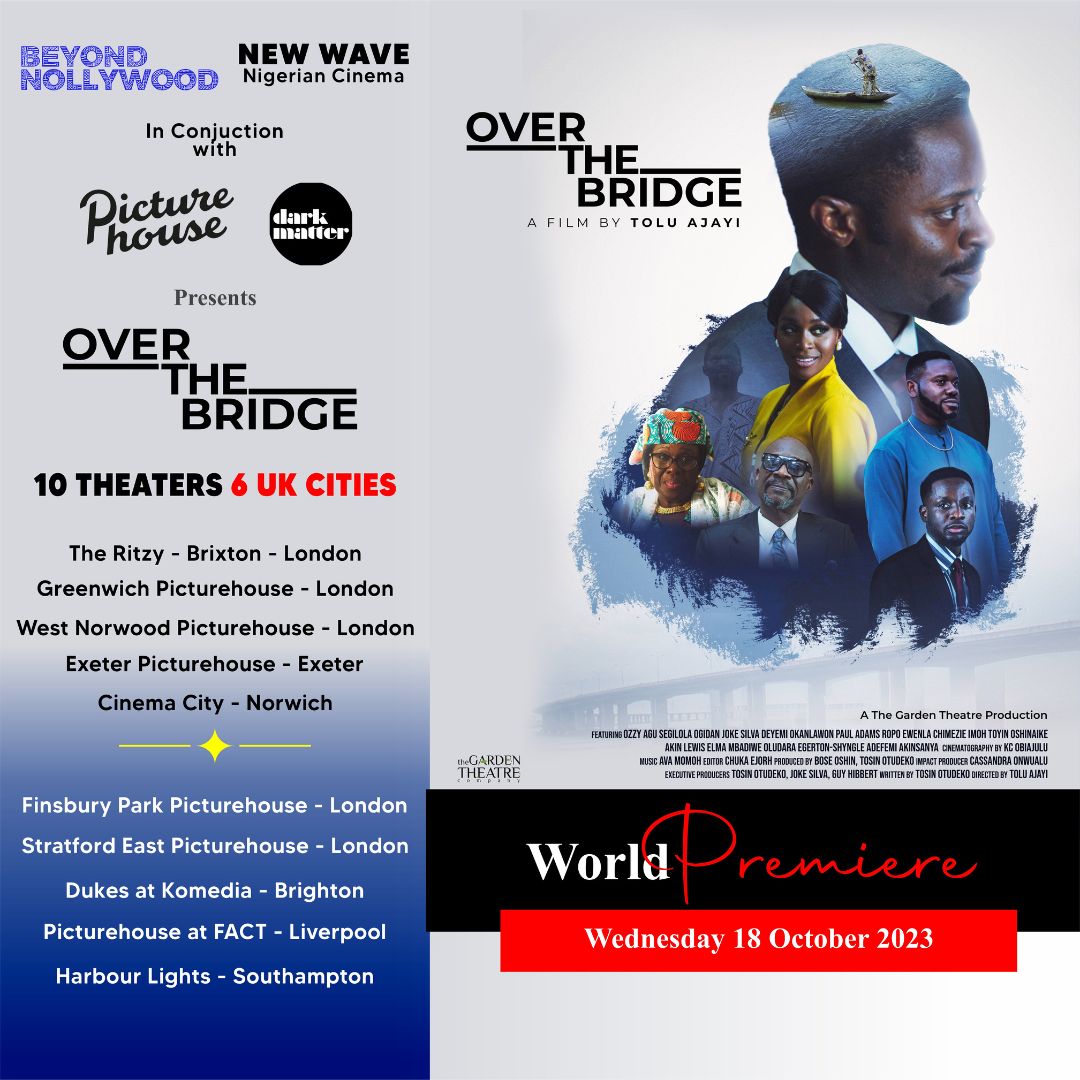 In Summary
Over The Bridge executive produced by Tosin Otudeko, Joke Silva, and Guy Hibbert will be available to audiences in UK cinemas from October 18th.