The Story ⚡
Adieu Salut, a northern sci-fi short film written/directed by Korede Azeez and produced by Kenneth Gyang is coming soon on Netflix.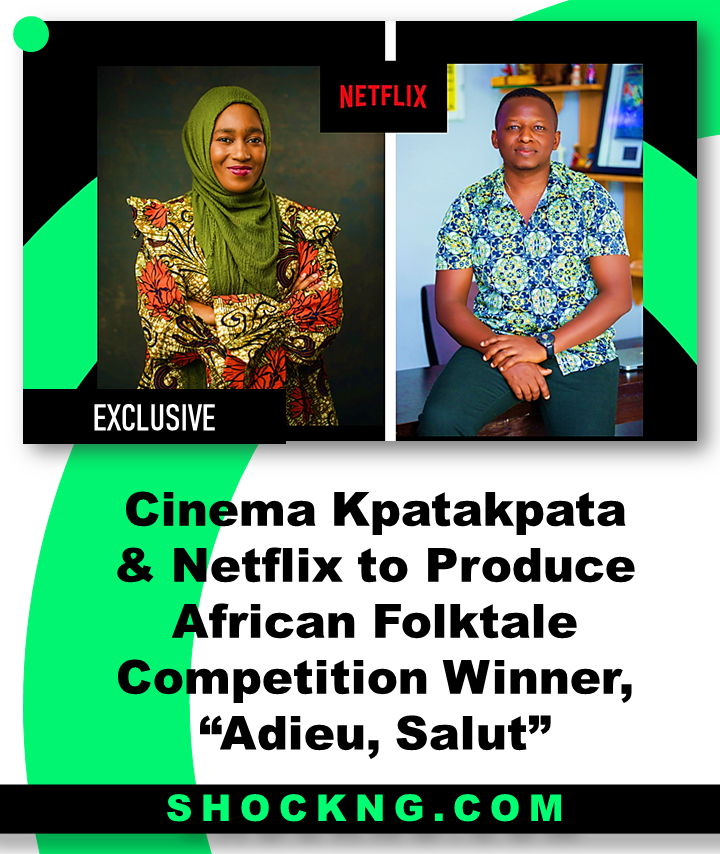 Tell Me More
Cinema Kpatakpata, the production company behind acclaimed films Confusion Na Wa and the Lost Cafe, is working on Adieu Salut, a short film to premiere on Netflix.
The project, which is written and directed by Korede Azeez, is one of six winners of the Netflix and UNESCO African Folktales Reimagined Competition and the sole selection from Nigeria and the rest of West Africa.
Adieu, Salut is a lo-fi sci-fi story about a young girl who fights for control over her own fate.
Set in the not-so-distant future where everyone but the people of a small Fulani village has uploaded themselves into a virtual world, the plot unfolds in a familiar but different world.
Azeez on her journey of pitching the story for the competition shares:
"The film was the product of thoughts I had held for some time, so when Netflix made the call for entries last year, it wasn't too difficult finding the right material to form the basis of my reimagined folktale. I submitted my entry, I got the email months later, and here we are."
In producing the film, Kenneth Gyang, founder of Cinema Kpatakpata and the acclaimed director behind Blood Sisters and Oloture, said he was looking to give Azeez's story "the care it deserved", adding that post-production of the film is ongoing at Cinema Kpatakpata's facility in Nigeria and finishing will be done in South Africa.
"Korede is a talented writer and Adieu, Salut is a remarkable project," Gyang said.
"Cinema Kpatakpata has a slate of films to be produced over the next year and we are incredibly proud to have Korede's film with Netflix as part of our exciting lineup."
"I'm looking forward to viewers' reactions after Adieu, Salut debuts," Azeez said.
"It's wonderful to be able to make a statement through the magical medium of film, especially on such a big platform as Netflix. This story is dear to me and I hope the audience loves it as much as I do."
What To Expect?
Lo-Fi Sci-Fi is an emerging genre of the last decade or so inspired by Mumblecore and budgetary constraints. The name is derived from 'Low Fidelity' and 'Science Fiction', seemingly meant to convey the low budget, amateur approach of filming a Science Fiction movie.
Adieu, Salut is set in a not-so-distant future where the lives of a small Fulani village and characters will be explored on the screen which is such an intriguing concept as such is rarely executed.
Key Background
Back in October 2021, Netflix made a call for budding filmmakers to share their reimagined African folktale concept for a short film celebrating the dynamism of African cultures.
Shortlisted finalists had the opportunity to take part in the "How to Pitch to Netflix" workshops.
These gave them the chance to prepare, polish, and present their film concepts with the help of industry experts. The Netflix and UNESCO judging committee mentored the final six winners to develop a 12 to 20-minute short film.
Each of the 6 storytellers will won $25,000; each of them will also receive a production budget of up to $75,000 to create their short film.
The collection of winning films will be launched on Netflix in 2022 as an "Anthology of African Folktales, Reimagined."
At the time of the announcement of winners in March, Ben Amadasun, Netflix Director of Content in Africa, said that thousands of entries were whittled down to 21 and then six.
"It's evident that Africa is filled with amazing storytelling talent that is ready to share their different perspectives and celebrate Africa's rich culture and heritage," he noted.
"Congratulations to the winners—and to emerging filmmakers who didn't make it, we urge you to continue your passion for telling African stories."
The final six are:
Mohamed Echkouna

from Mauritania with

The Enmity Djinn

Walter Mzengi

from Tanzania with

Katope

Korede Azeez

from Nigeria with

Adieu, Salut

Voline Ogutu

from Kenya with

Anyango and the Ogre

Loukman Ali

from Uganda with

Katera of the Punishment Island

Gcobisa Yako

from South Africa with

Uma'Mlambo
In Summary
What does a Northern Nigerian sci-fi story look like?
Thanks to Netflix and Unesco backing this initiative, budding Nigerian film director Korede Azeez now teamed up with an established production company cinema kpatapata will give us a look and feel of this concept.
Stay tuned for the official trailer and release dates set for late 2022.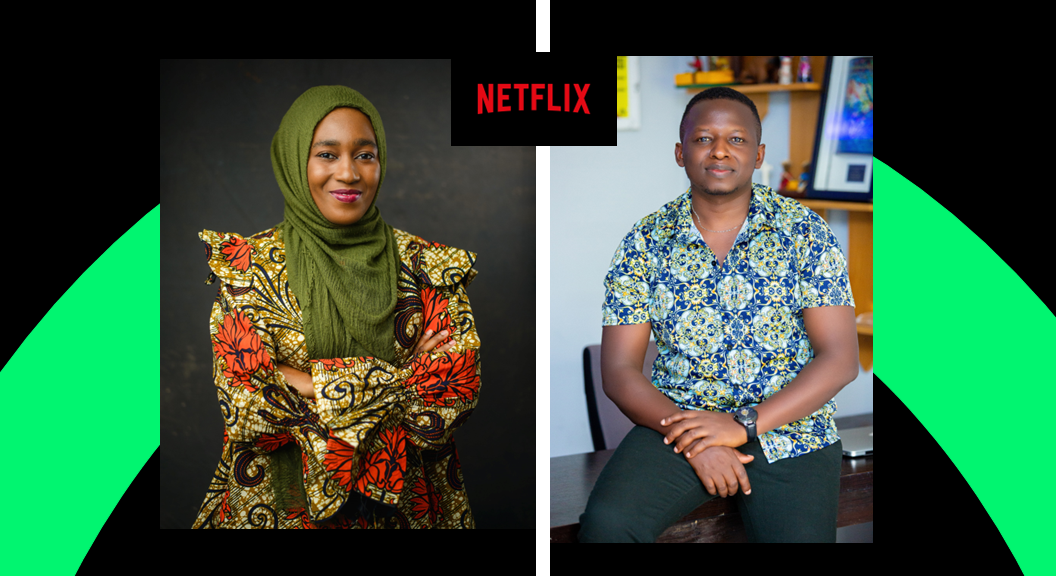 This is a Shock Exclusive – Thank you for reading
Shockng.com Covers the Business of Film/TV and the Biggest Creators in Sub-Saharan Africa.
Let's be Friends on Instagram @shockng