The Story ⚡
What's the big move for Canal+ buying up more MultiChoice shares since 2019?
Hostile Takeover or a Friendly Acquisition?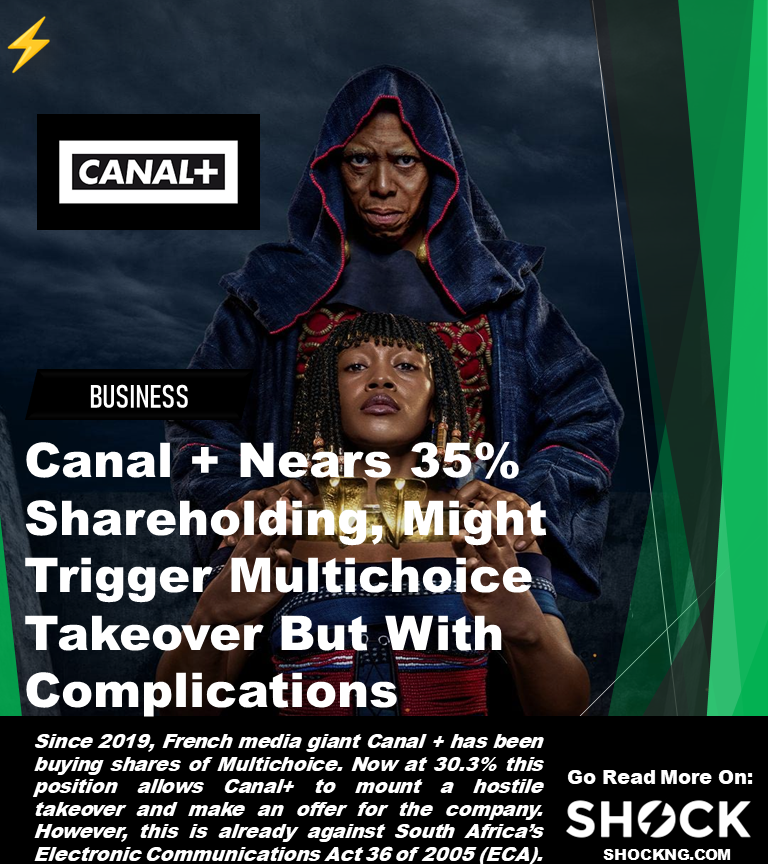 Tell Me More
A hostile takeover is when a company or activist shareholder tries to gain control of a target company by sidestepping the company's management and board of directors, and going directly to its shareholders.
They often begin as friendly offers. The acquiring company may make an offer to the target company while working with its board members and management to convince them of a deal's merits. The deal turns hostile once the target company's board members refuse, and the acquirer goes directly to the shareholders.
Complications
MultiChoice has not commented on a potential deal, only saying it kept an open mind about its relationship with Canal+ and Vivendi.
As it stands, the current position of Canal+ seems to be in contravention of the Electronic Communications Act 36 of 2005 (ECA).
The ECA puts limitations on foreign control of commercial broadcasting services through strict ownership rules.
A foreigner may not, whether directly or indirectly, exercise control over a commercial broadcasting licensee.
Not more than twenty (20) percent of the directors of a commercial broadcasting licensee may be foreigners.
How much stake does Canal+ have?
In a recent stock market report, Canal+ has increased its stake to more than 30% in MultiChoice. Based in Issy Les Moulineaux, Canal+ is a French broadcaster owned by Vivendi SE. The company belongs to a French billionaire, Vincent Bollore
Bollore since the 1980's has gradually taken control of a chunk of French media, sometimes involving brutal reshuffles: audiovisual (Canal+ group and its channels C8 and CNews, Europe 1 radio), press (Prisma Media, the leading magazine group in France, JDD, Paris-Match, Prisa in Spain), advertising and communication (Havas), publishing (Editis), and telecoms (Telecom Italia).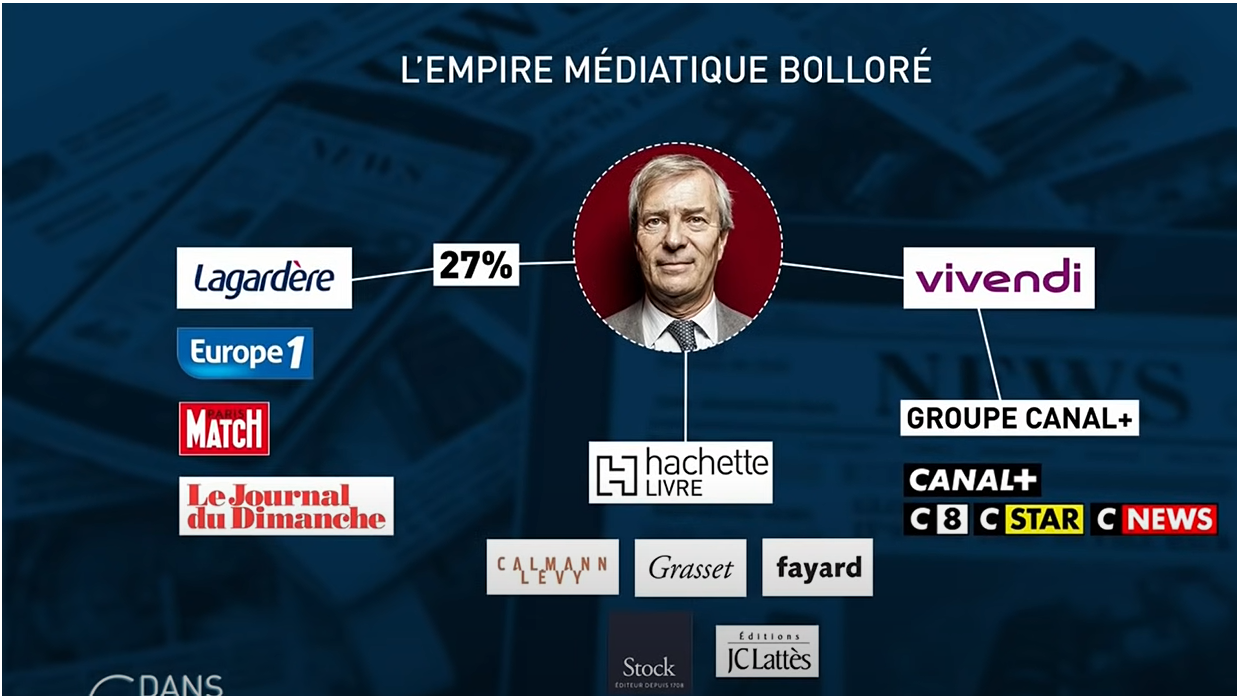 A Timeline of Events
2017: Vivendi tried to acquire MultiChoice Africa in 2017, but Naspers, the parent company of MultiChoice at the time, reportedly rejected the $1 billion offer. MultiChoice Africa, had around 12.8 million subscribers.
2019: Canal+ Group acquired Nigerian production studio, ROK film studios from VOD company IROKO TV. "This acquisition represents a key stage in Canal+ group's international expansion. It allows the group to be present across the entire Nollywood value chain, and acquire unique expertise in the mass production of African fiction – films, series, and entertainment," Canal+ said in a media release.
2020: Canal plus had 6% shares in MultiChoice thereby exceeding the 5% threshold that requires them to inform shareholders through the JSE, as well as the Takeover Regulation Panel.
The French company has become the fourth largest shareholder at MultiChoice, behind Prudential Portfolio Managers (9%), Allan Gray (10.1%) and Public Investment Corp (13.4%).
July 2022: Canal+ Group announced the acquisition of ZACU Entertainment, a Rwandan studio as part of its ongoing commitment to increase its involvement in the African market, with plans to launch a drama channel.
The pay-TV operator said the acquisition would enable it to increase its activity in the Rwandan market, tapping into an extensive offering from a company that produces over 500 hours of content per year, including new movies and series, with a back-catalogue of over 700 hours of content, all in the Kinyarwanda language.
Sept 2022: A stock exchange filing posted by MultiChoice revealed the Vivendi unit has progressively raised its stake in the firm to 26% from 15% a year ago.
Its holding is now 26.26% of the Company's total ordinary shares in issue.
December 2022: StudioCanal to Develop Epic Series 'Agoodjie' About Female Army in 19th-Century Africa, With 3 Nigerian Writers.
January 2023: Canal+ has clawed ups its MultiChoice stakes to 30.3%. The platform now has 22.1m subscribers as it now operates in 50 countries in English-speaking and Portuguese-speaking Africa. Public Investment Corp (13.4%) remains the second largest shareholder.
The Trigger
Before the latest purchases, Canal+ had the highest shares in MultiChoice. If it acquires up to 35% or more of MultiChoice's shares, this will trigger a mandatory offer to the other owners. The other owners in the company include the largest fund manager in Africa, Public Investment Corp.
Canal+ has constantly been buying shares in MultiChoice since 2020 when it had around 6%. Disclosed in July 2022, the French pay television company had a 20.1% stake in the company, but in September last year, it raised its stake to 26.3%.
The move of Canal+ raises the question of whether its plan is to acquire MultiChoice. Notwithstanding, this might be a difficult move, considering South Africa's restrictions around foreign ownership to 20%, which is enforced by MultiChoice via a voting rights cap.
Nevertheless, there are speculations that Canal+ might still go ahead with the acquisition and then agree with regulators for a carve-out of their South African businesses out of other parts of Africa, and to meet the country's foreign ownership regulation, it will moderate its shareholding in South Africa.
The Big Picture
One might want to note that in the bid to spread beyond French-speaking African countries, Canal+ acquired IrokoTV's production studio in 2019, but MultiChoice (parent to ShowMax, DStv and Africa Magic) has more content. By acquiring MultiChoice which already has over 15 million customers, Canal+ will be a major competitor against Netflix and Prime Video.
The MultiChoice Group is the largest producer of original content on the African continent with over 56,800 hours of co-produced and commissioned titles in their library.
If this deals goes through, what will be its implication to African media as a continent? Share your thoughts in the comment section.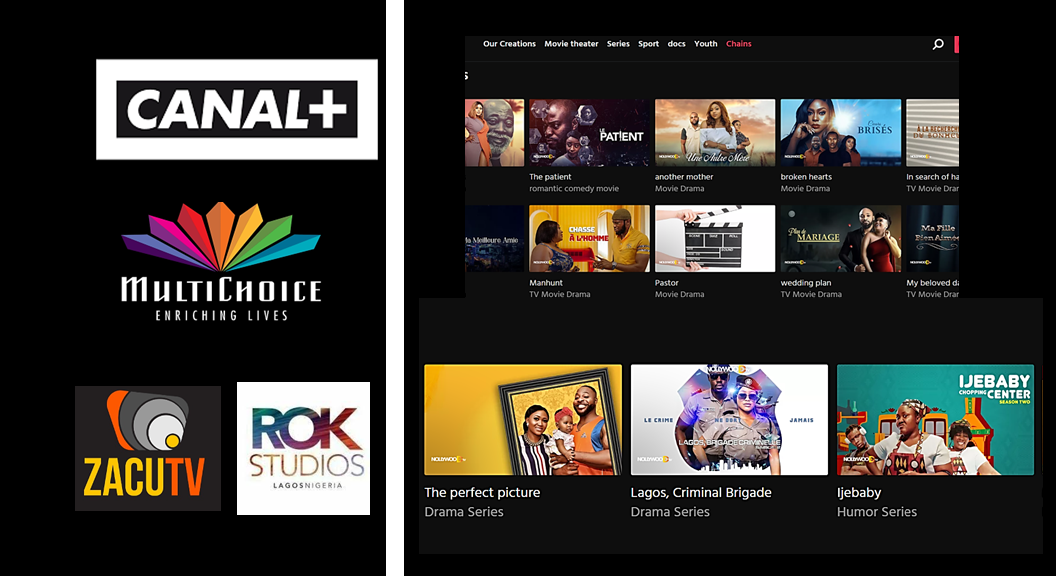 Thanks for Reading.
Shockng.com covers the big creators and players in the African film/tv industry and how they do business.
Let's be friends on @Instagram