The Story ⚡
Half of 2021 is gone.
What are the major films that have impacted the exhibition calendar so far and what are the important things you need to know about the exhibition industry as a film executive?
To answer the above questions, we combed the box office data from January 1st 2021 through July 2nd 2021.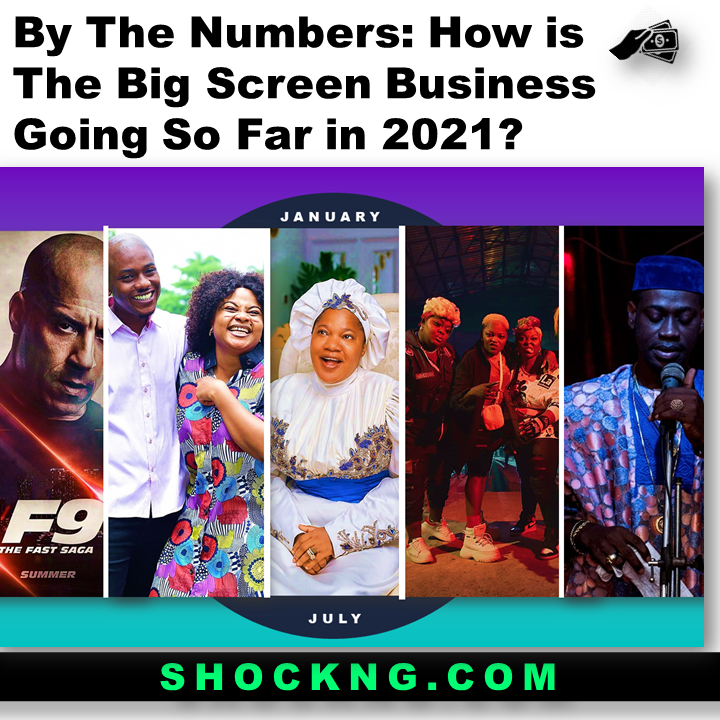 Here are 5 important data points to be excited about:
The domestic market is growing with diverse film products.
No less than 4 Nollywood films now hit the market every month for consumers to screen.
With big Hollywood studios shifting their slates to end of 2021, local film titles were able to saturate the market and gain more market share.
This is incredibly a good thing as it signals that more investors see the demand for big screen titles and want to fill it.
Upward trend from three weeks ago has been noticed.
The positive cume kicked off from the N58 million snooze fest to smoothly transition to a N100 million earnings. Hopefully it is maintained or continues to pull up as the ember months of the exhibition calendar arrives.
The 3 Major peaks of the year witnessed so far have been spearheaded by Nollywood titles.
Weeks 1, Week2, Week 14, Week 25 are the peak weeks with a revenue cume of N205.71, N114.4 Million, N124,266 and N100.42 million respectively.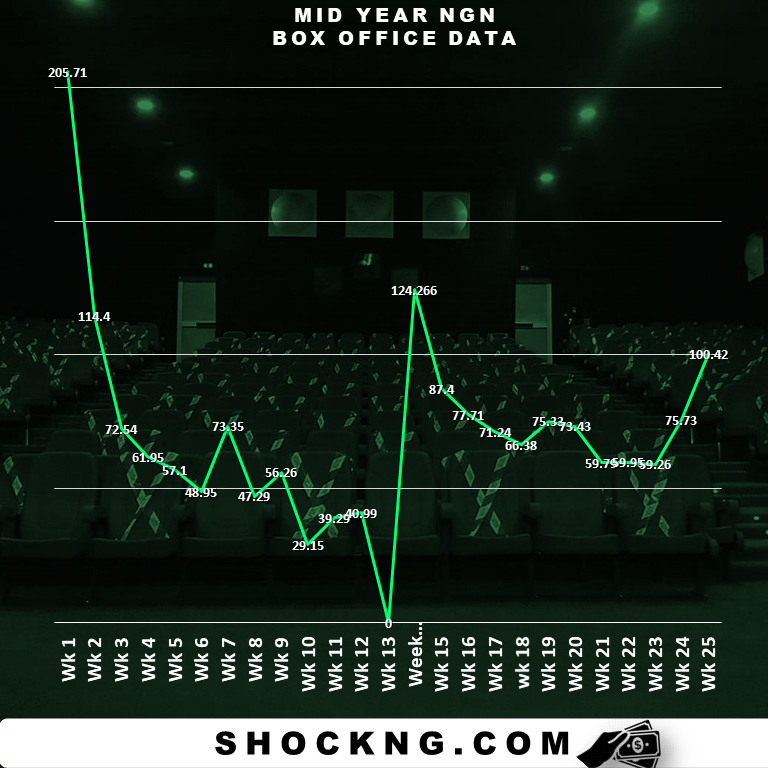 For Peak Week 1 and Week 2, Omo Ghetto pulled a huge "oh my God" opening stunner of triple digits revenue up until it bowed out in early April with N636 Million.
You should click here to see the calculated cut going to executive producers from this GBO.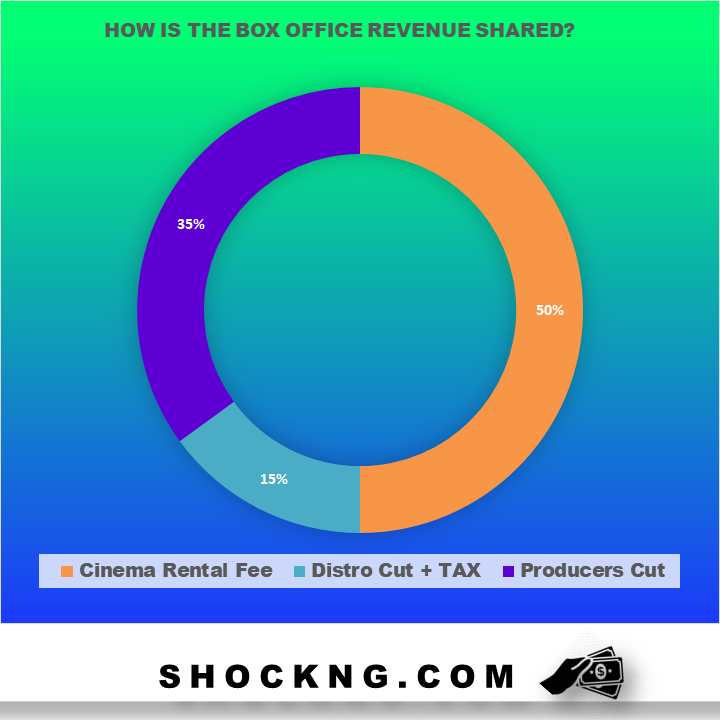 For Peak Week 14, Anthill studio takes half the glory with its prophetess title that heavily pulled market attention in a sweet April holiday spot.
The title was able to nab N50 million before it quickly diffused to a regular single digit's earnings.
Then Biodun Stephen's breaded life came in, quietly displacing competitors with an anti-box office trend and wrapping up a decent N88 million gross earnings to establish the director's bankable audience who before had been burnt exhibiting movies in cinemas.
Mortal Kombat and Godzilla v Kong utilizing its 20-year IP legacy also contributed to this peak week.
Both titles pulled N98 Million and N86 Million in GBO respectively.
For Peak Week 25, though the anticipated Fast 9 title took major responsibility for these earnings, My village people and Ayinla titles all pulled double digits opening and are fully credited for this positive earnings.
Positioning for Niche Distribution has begun.
The successful box office metrics realized from Ayinla and Prophetess vividly paints the landscape of region distribution.
According to our sources, the highest ticket sales recorded was not from the Lagos market, but rather from the screens and movie goers living in Abeokuta and Ibadan.
This insight clearly explains how more screens don't necessarily mean more money.
Target screens should now be the utmost priority for film producers and maybe, just maybe the Lagos market should be given less attention.
Here are 5 important data points to be worried about:
Have we peaked early?
Early in the year, a revenue cume of N205.71 was coughed up by movie consumers.
So far, no exhibition week has been able to come close. The fear that this might be the only biggest revenue for exhibitors has only 6 more months to be dispelled.
Debts fueled by the pandemic are still on the books with the "omo ghetto caused" peak only bringing in one big plaster that is not enough to heal a mountain of operating cash losses.
More peaks are needed and the sooner they happen, the better for exhibitors who are still bleeding from the high cost of keeping the big screens on.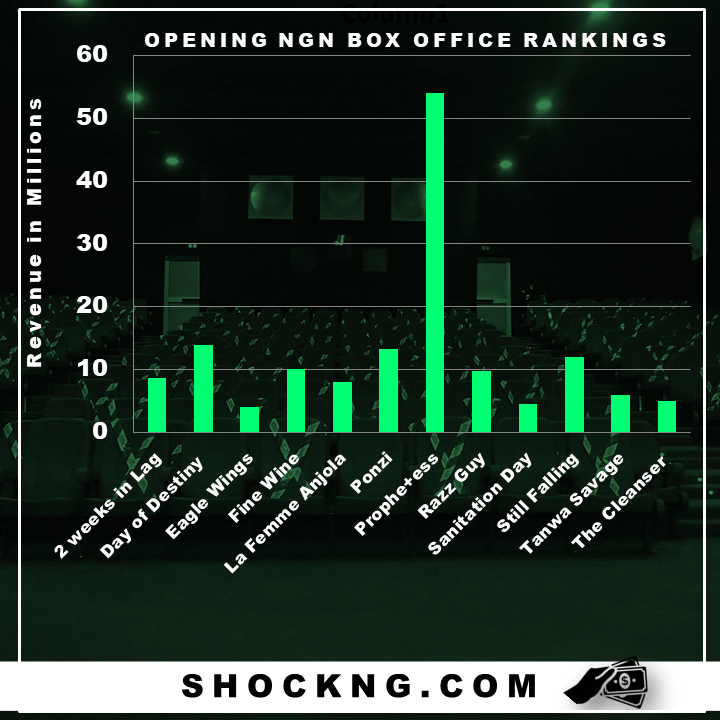 What happened in Week 10?
An overall sinking low gross earnings of N29.15 was realized in mid-March 2021 – This is actually false data.
For some reason, coming 2 America box office data was not made public. Here is a direct consequence of this move.
With a very loud premiere, Industry observers would be very curious to observe how much of this buzz really converted to ticket sales.
However, that observation cannot be determined. Again, withholding box office performance presents a Conuudrum and it would very concerning for such tactics to become part of the new normal.
Insider sources tout the film metrics to hover above N45 Million opening weekend, leading as the highest revenue generating title from Week 8 – Week 12
The bounce is back but not enough
More than 65% of new movies opened to less than N10 Million in their first 7 days – that's a huge disappointment.
This data clearly portrays that the consumer aren't back yet.
During the 9 months that cinemas were shut down because of Covid, some movie consumers shifted to streaming.
While others lost their jobs and moved to the lower class that sees cinema tickets as a luxury.
To solve the former, a combo of local and foreign IP's of movies from favorite studios should debut.
For the latter, bubu should just resign.
Comparison to 2019
In 2019, 13 weeks out of the 25 weeks from January through July made above N100 million in overall weekly ticket sales.
This means 52% in the half of 2019 exhibition year were able to make N100 million ticket weekly sales.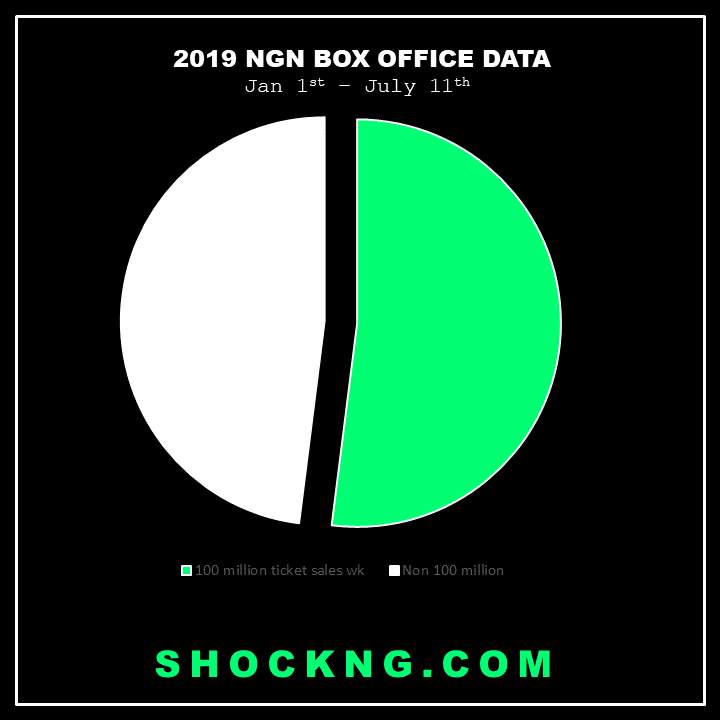 In 2021, only 4 weeks out 25 in the same cycle were able to pull N100 Million weekly ticket sales.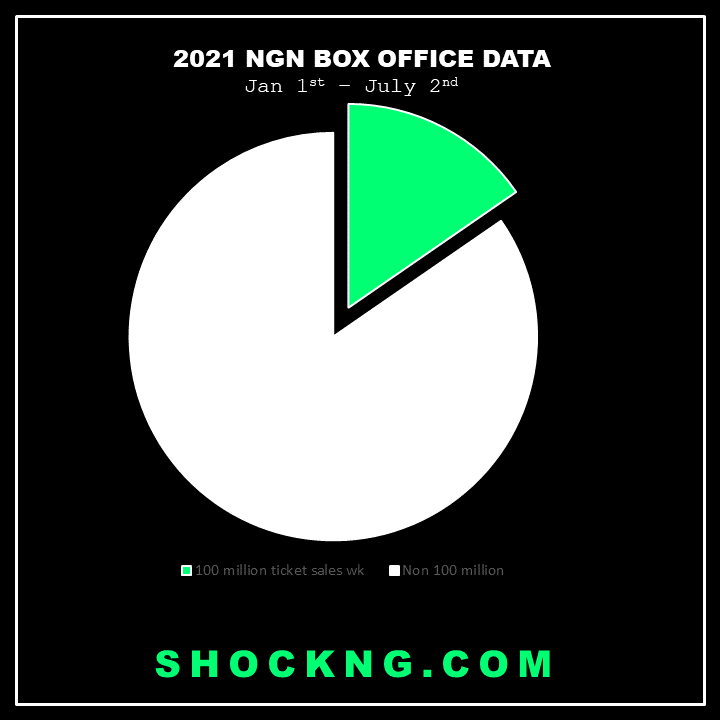 This means 16% in the half of 2021 exhibition year made N100 Million in weekly ticket sales.
a 36% downward drop from 2019 January – mid year 2021.
The above insight portrays how the culture for watching big screen movies has been severely damaged by 36%.
Factors responsible for this damage are: Pandemic, Sabotaged local economy and more streaming options now available.
For the record, 2021 is the year that the cinema culture has to be painstakingly built back up again.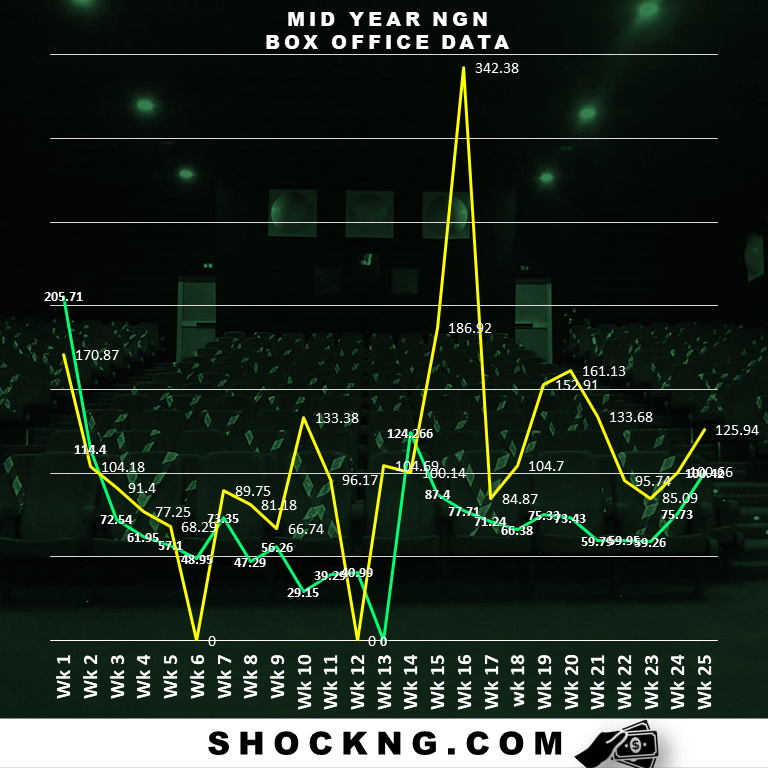 Titles above N50 Million
Making over N50 Million at the big screens is hard.
Making over N50 Million in a post lockdown economy is Hell.
As at July 2nd, here are the titles that have been able to crush this hell and come out alive.
Prophetess
Breaded Life
Fast and Furious 9
My village people
Raya and the Last Dragon
Wrath of Man
Mortal Kombat
Godzilla v Kong
In Summary
In contrast to 2020 devastating numbers, the big screen business in 2021 so far has been relatively going well.
However, in contrast to 2019, the numbers are quite bad.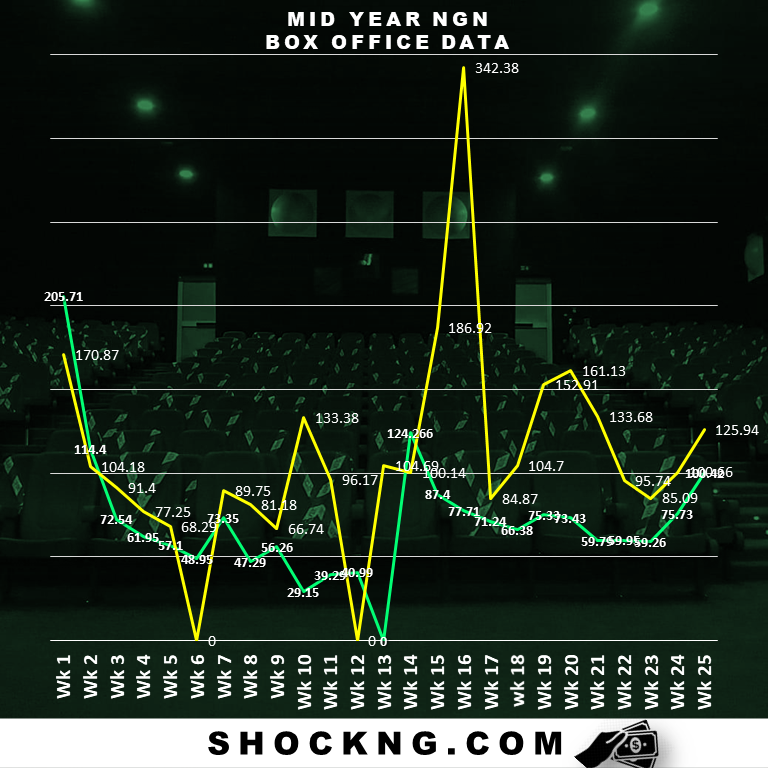 Hopefully, the rest of the exhibition year from July – December performs positively for both domestic and foreign titles.
Thank you for reading
Shockng.com Covers the Business of Film and the Biggest movies that screen in Sub Saharan Africa.
Let's be Friends on Instagram @Shock NG