The Story ⚡
Breaded life since its theatrical debut has fought hard to rank number one at the NGN Box Office – Mission achieved last week with a stronger N20.52 million lead.
Tell me more
The feature directed by Biodun Stephen has spent more than 14 days on the big screens with heavy competition from Mortal Kombat and its fellow Nollywood counterpart prophetess.
Cast in the comedy drama are Bimbo Ademoye, Bisola Aiyeola, Tina Mba, Lateef Adedimeji, Nkechi Blessing, Bolanle Ninalowo, MC Lively etc.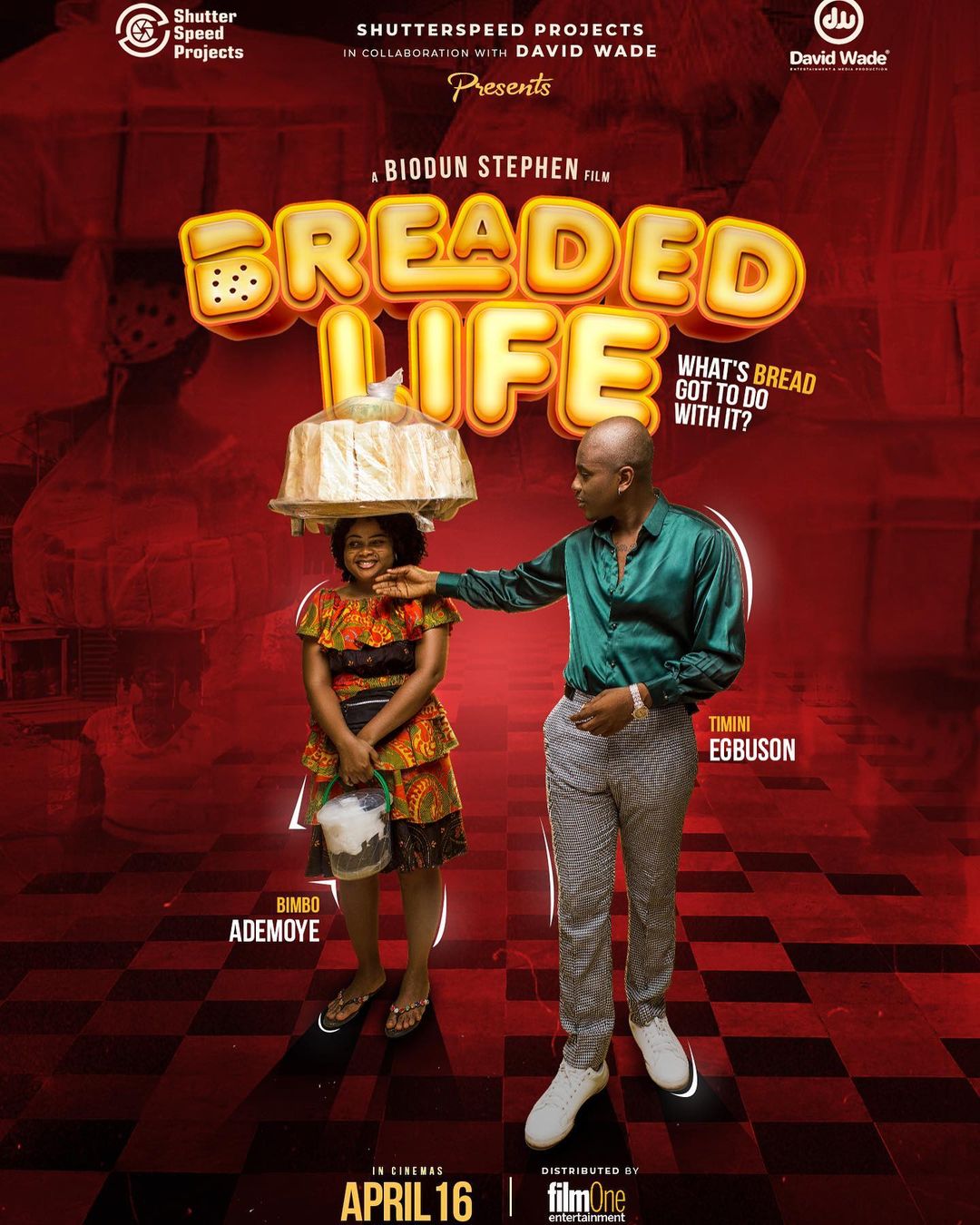 Anti Box Office Trend
Box office exhibition data has firmly established that opening weekend and opening week generates the highest returns for any film product during a theatrical run.
This means that ticket sales diminishes week on week due to a fall in market demand.
However Breaded life went against this trend, (April 16th – April 29th 2021) posting an increase in demand that made it land the top spot at the NGN box office.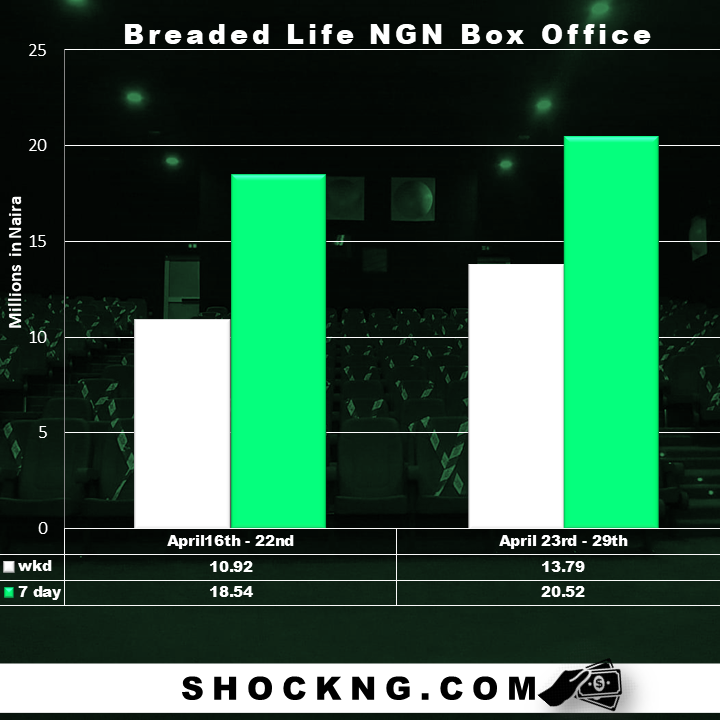 Why Did This Happen?
Our working theory is simple – Breaded life wasn't given enough screens for its opening week.
As a result, ticket demand was not fully exhausted.
its opening figures should have been higher than what was achieved (N18.54 Million) and follow the box office trend of a negative week on week change., but that wasn't the case.
In Summary
As at April 29th, Breaded Life has made a total N39.49 Million and perhaps might cross the N50 Million mark by next week.
Will this positive trend happen again ??
We doubt that – The Market has moved on.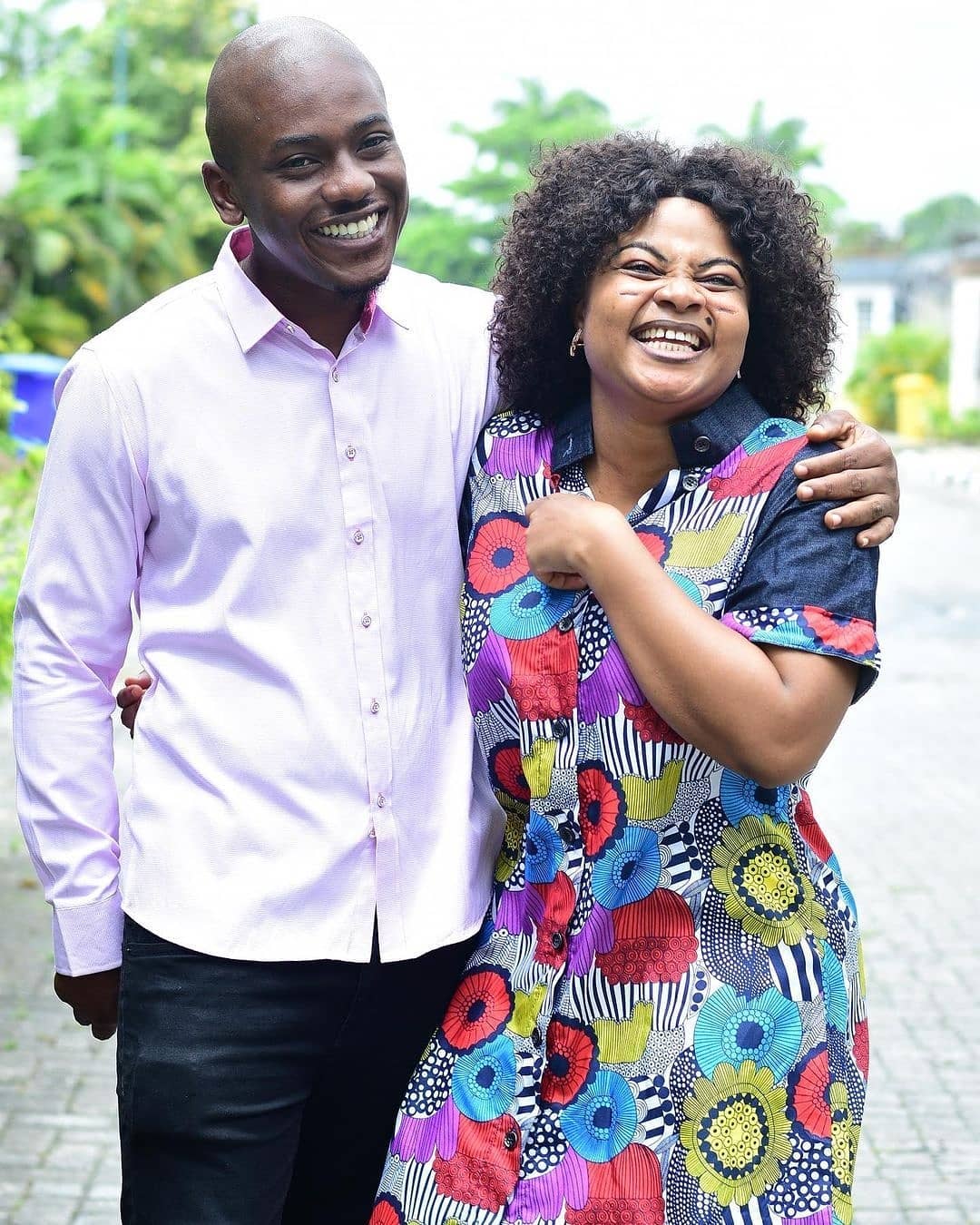 Thank you for reading
Shockng.com Covers the Business of Film and the Biggest movies that screen in Sub Saharan Africa.
Let's be Friends on Twitter @ Shock NG