American Phsycological thriller – Joker which follows the mentally ill Arthur Fleck has grosssed over 19 Million Naira at the doemstic box office here in Nigeria. According to the CEAN box office numbers, the movie earned a total figures of 19,974,236.
The film, based on DC Comics characters, stars Joaquin Phoenix as the Joker. An origin story set in 1981, the film follows Arthur Fleck, a failed stand-up comedian who turns to a life of crime and chaos in Gotham City. Robert De Niro, Zazie Beetz, Frances Conroy, Brett Cullen, Glenn Fleshler, Bill Camp, Shea Whigham, and Marc Maron appear in supporting roles. Joker was produced by DC Films, Village Roadshow Pictures, Bron Creative, and Joint Effort, and distributed by Warner Bros. Pictures.
"Joker" has also dominated the international movie market going with impressive earnings of $152.2 million from 22,552 screens in 73 markets for Warner Bros. Back here in Nigeria, the movie opened in just 45 locations spread across the country.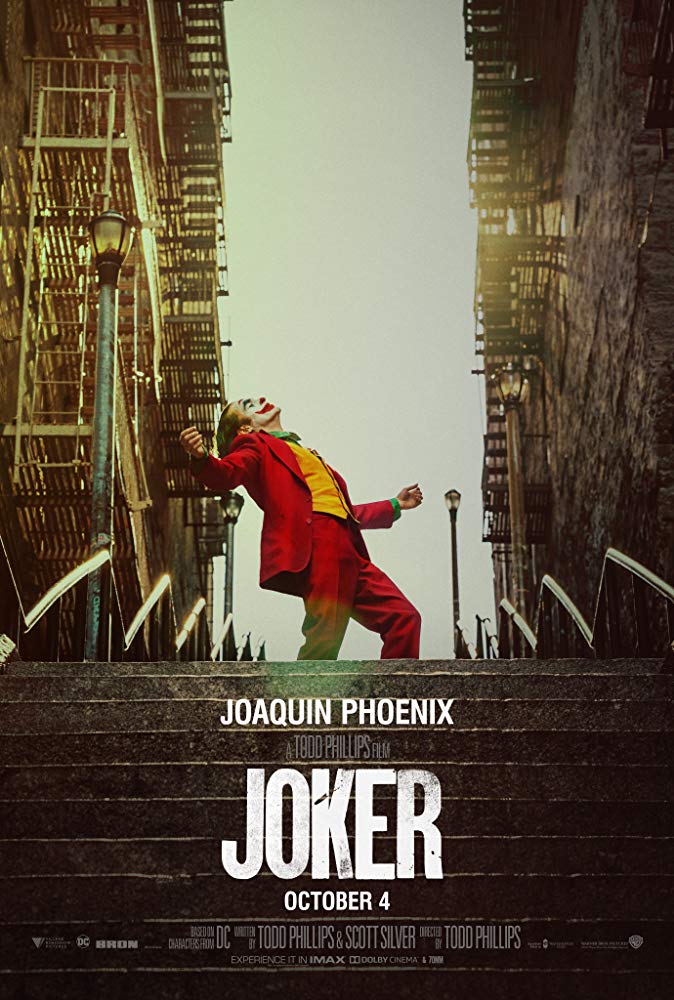 Joker premiered at the 76th Venice International Film Festival on August 31, 2019, where it won the Golden Lion. It was released in the United States on October 4, 2019. The film received polarized reviews; while Phoenix's performance was praised, the dark tone, portrayal of mental illness, and handling of violence divided critics.
The Movie also generated concerns of inspiring real-world violence; the movie theater where the 2012 Aurora, Colorado mass shooting occurred during a screening of The Dark Knight Rises refused to show it. The film has grossed $258 million worldwide and set box office records for an October release.