The Story⚡
Black Panther 2 has minted N735.29M in ticket sales and is officially now close to being the 2nd highest-grossing film at the West African box office.
But a much bigger goal is in view.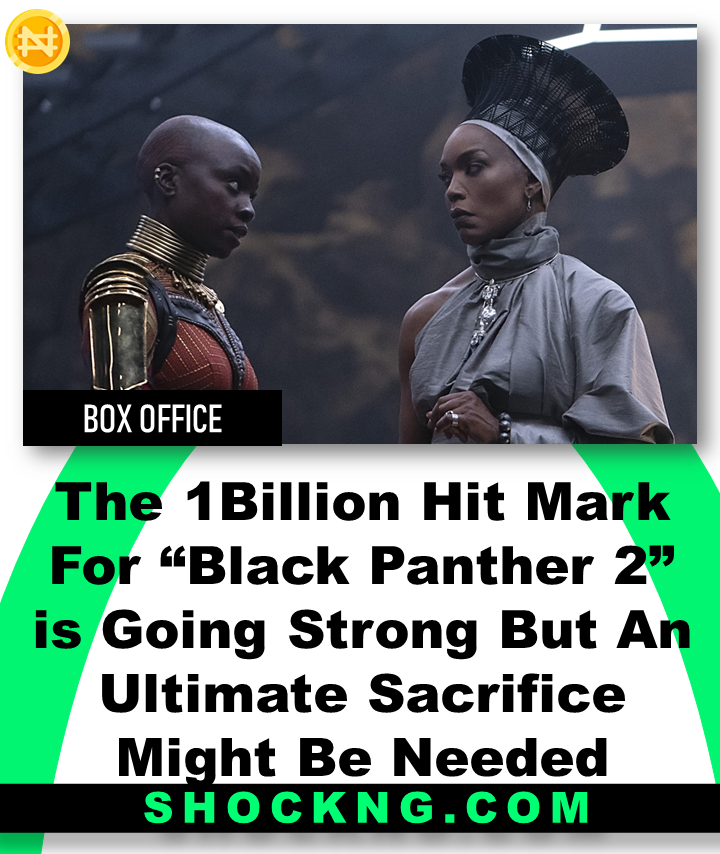 Tell Me More
Ryan Cooglers' "Black Panther 2" hit Anglophone West Africa's box office 4 weeks ago and has made over N700 million so far.
The highly anticipated sequel follows the exploits of Queen Ramonda, Shuri, M'Baku, Okoye, and the Dora Milaje as they fight to protect their nation from intervening world powers in the wake of King T'Challa's death. As the Wakanda's strive to embrace their next chapter, the heroes must band together with Nakia and Everett Ross to forge a new path for their beloved kingdom.
On the 6th of November, 2022, in a rare exhibitor move, Film One Collaborated with Disney to shut down the whole streets of IMAX Lekki to pull off a first-of-its-kind premiere held in Lagos, the financial capital of Nigeria.
A Collection of Hollywood movie stars that included: Letitia Wright, Lupita Nyong'o, Danai Gurira, Tenoch Huerta Mejia, Winston Duke, and Producer Nate Moore were welcomed to Naija to launch the film not just to Nigerian movie consumers but to all of Africa.
Box Office Data
So far, here are the box office performance of this title
Week 1: N337.34M
Week 2: N511.81M
Week 3: N626.71M
Week 4: N700.91M
This Film is blazing new records here in the West African region as the title is now the 3rd highest grossing film, highest opening demand of N221.94M and also the fastest to hit this figure in 4 weeks.
With all of these milestones achieved, the title now has a big conundrum in view and the choice of a sacrifice.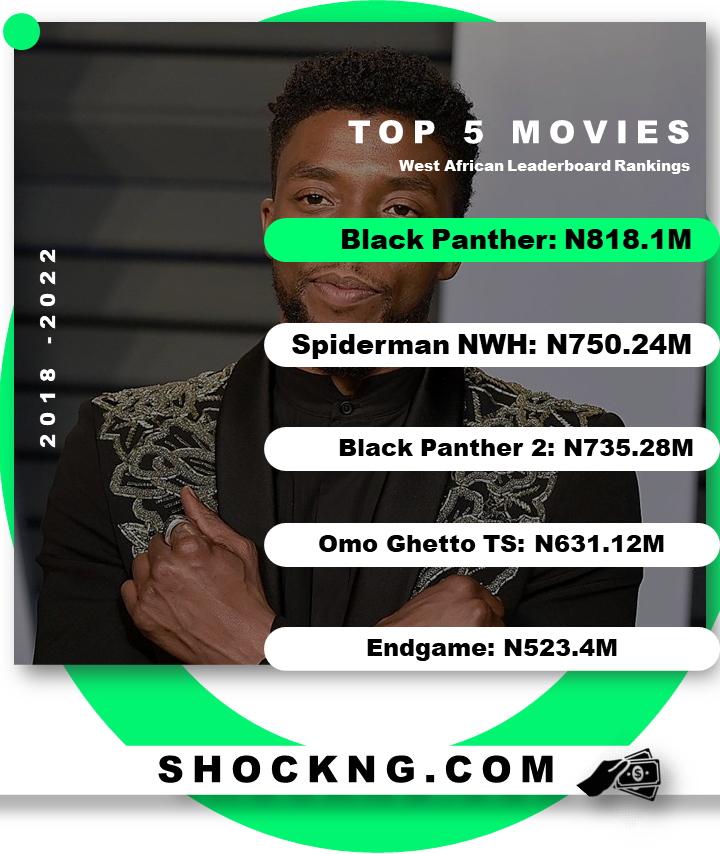 The Sacrifice
So, what's the big Sacrifice? And what impact does it have?
The big sacrifice is simple and for one impact only. Make BP2 the first to hit N1b.
Currently, Black panther 2 projects on 232/251 cinema screens with multiple showtimes. if maintained, this will increase the film's chances to cash in on the December influx and race past the N1 billion mark.
But there is the devasting effect if done. This means the rest of the new titles will suffer limited screens and open with weak demands that may result in underwhelming gross total ticket sales.
New titles are Palava, The Stand Up, BOBS. Avatar. Ijakunmo.
Making this sacrifice or not?
Cinema Managers have these ultimate decisions as the week goes by. By design, ticket demand determines what product gets what screen. New titles are automatically given favourable times to test the market but if existing titles out demand them, the CMs tend to give fewer screens to new titles which weakens their overall cume.
In Summary
From our POV, it is clear that the sacrifice won't be made. Black Panther 2 will suffer from the fact that Nigeria doesn't have more cinemas to fill in this demand.
And it is such a sad outlook because the title had the necessary stars aligned in its favour to make this mark but here we are.
The economics is still biting investors hard and the capital needed to drive aggressive growth is amiss.
🎄⚡️🤑Detty December Wave is here.
To understand how movie consumers are spending their hard-earned money, follow our special December office coverage with new data and insights every day by 1 pm only on @shockng