The Story ⚡
Director Babatunde Apalowo is headed to the prestigious Outfest film festival by the world's largest queer film and media organisation.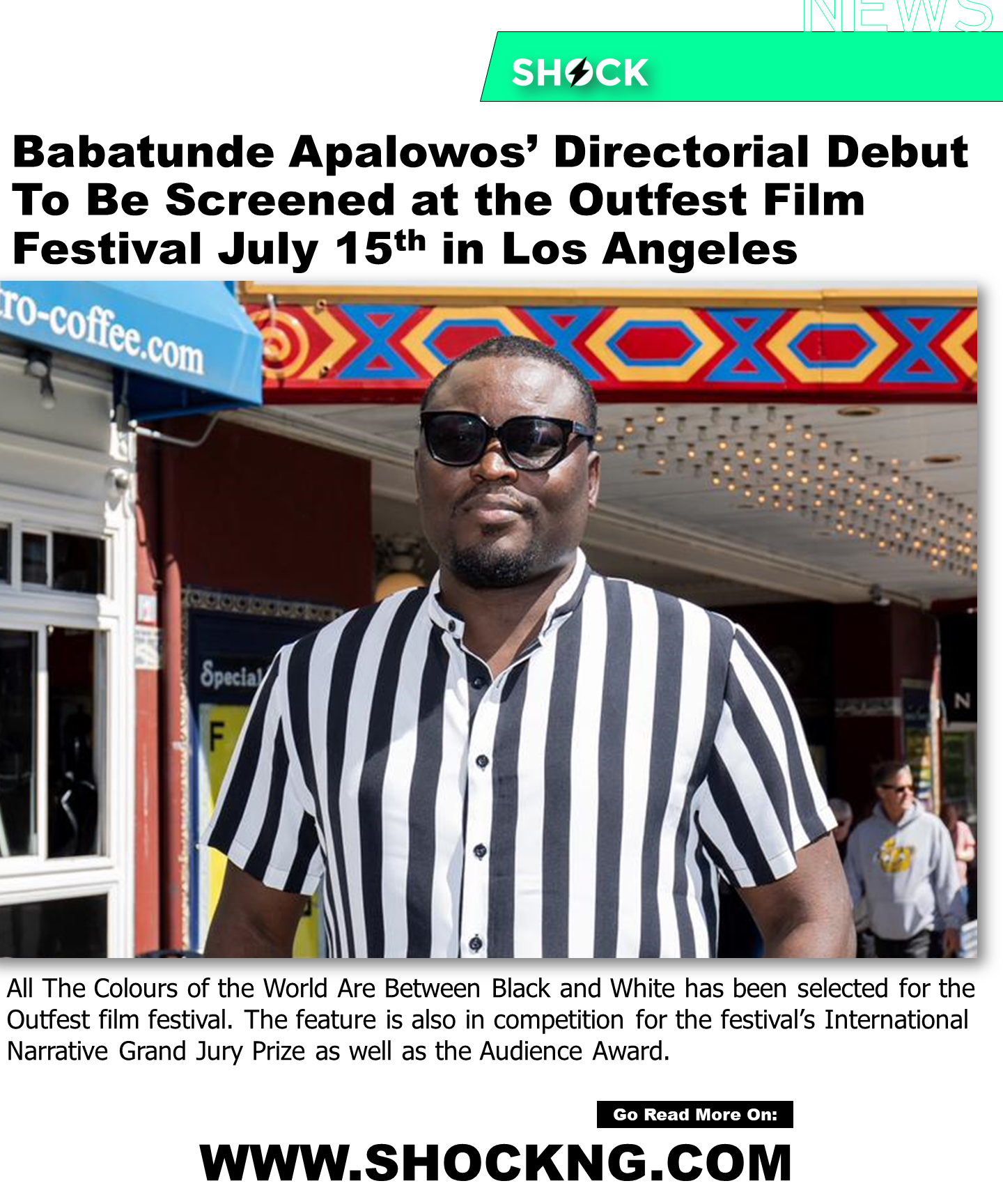 Tell Me More
All The Colours of the World Are Between Black and White has been selected for screening at the Outfest film festival.
The feature is also in competition for the festival's International Narrative Grand Jury Prize as well as the Audience Award.
In February 2023, nigerian title drama premiered at the Berlin film festival taking home the Teddy Award for Best Feature and follows the developing friendship and budding situation between two young men from different backgrounds after a chance meeting.
Written and directed by Babatunde Apalowo and produced by Damilola E. Orimogunje. All the Colours of the world stars Tope Tedela, Riyo David, Martha Ehinome Orhiere and Uchechika Elumelu.
A Quote From the Director
"As a filmmaker, having my debut film selected for the prestigious Outfest film festival is a dream come true. It is an honour to be part of such a celebrated event in the heart of Hollywood, where creativity and diversity thrive. The opportunity to showcase my work at the renowned Director's Guild of America theatre, following a successful screening at the iconic Castro Theatre in San Francisco, is truly humbling.
This recognition is a testament to the dedication and passion poured into this project, and I am excited to share my vision with audiences who appreciate the power of storytelling. It's a significant milestone in my career, and I am grateful for this incredible opportunity to make an impact through the art of cinema."
Key Background
Back in February, the film confirmed that Italy's Coccinelle Film Sales has acquired world rights to the Nigerian gay-themed drama "All the Colours of the World Are Between Black and White," ahead of the film's Berlin Film Festival launch.
In Summary
All The Colours of the World Are Between Black and White is Babatunde Apalowo's Directorial debut. It is a romantic drama that has received several accolades since its acclaimed debut at berlinale.
The film is set for its Outfest, in-person Screening on July 15th at the Director's Guild of America Theatre, Los Angeles.