The Story⚡
Anjola, a drama title from the stable of The Ogunmola Company, has wrapped its principal production and has exclusively shared first looks with SHOCK.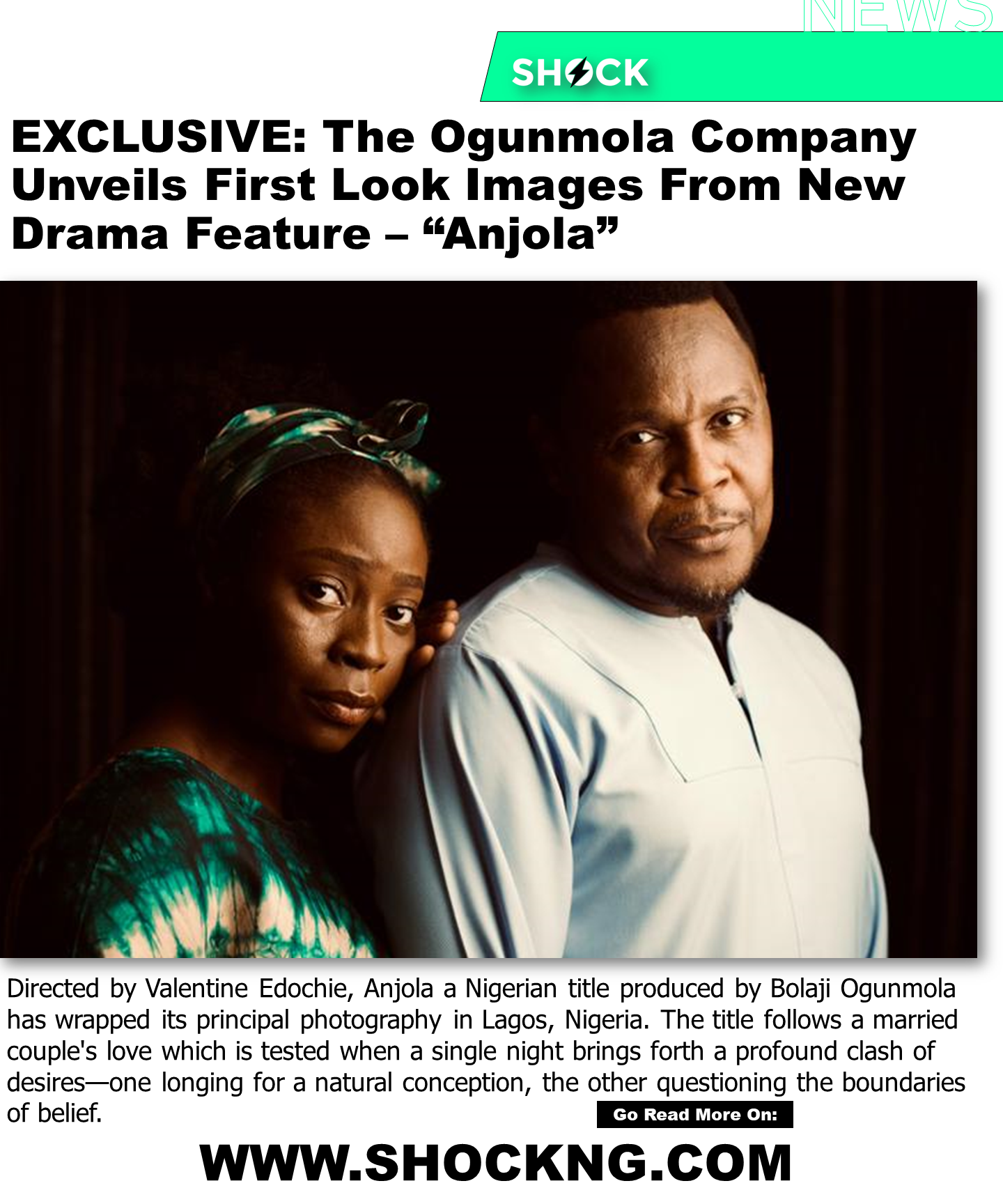 Tell Me More
Written by Mannie Oiseomaye and directed by Valentine Edochie, Anjola follows the story of a married couple whose love is tested when a single night brings forth a profound clash of desires—one longing for a natural conception, the other questioning the boundaries of belief.
The film features Bolaji Ogunmola, Femi Jacobs, Bimbo Akintola, Jude Chukuwa, and Elozonam Ogbolu in the key cast with the Director of Photography helmed by Barny Emordi.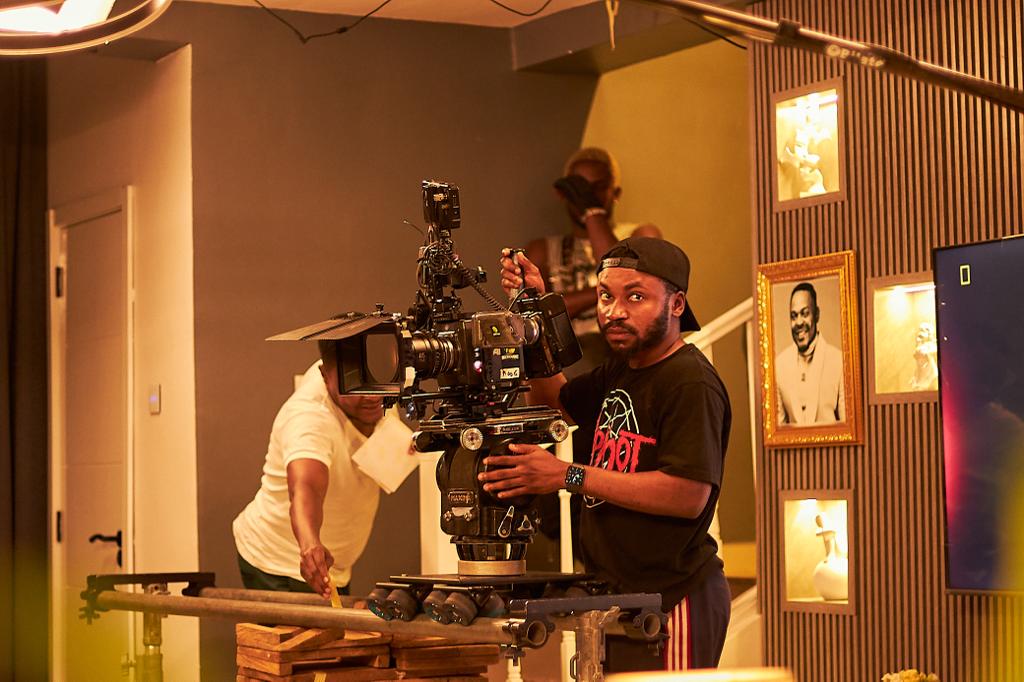 According to Bolaji Ogunmola, the film is made for every adult, be it male or female.
"It's a story that we can all relate to one way or another," she said. She asserts that her involvement in the project is purely because of the need for the story to be told.
"I had to dig deep and search for places in me that I did not even know existed to feel Anjola's pain and tell her story. It was challenging but I trust that we did a good job," she added while commenting on the most challenging aspect of bringing the script to life.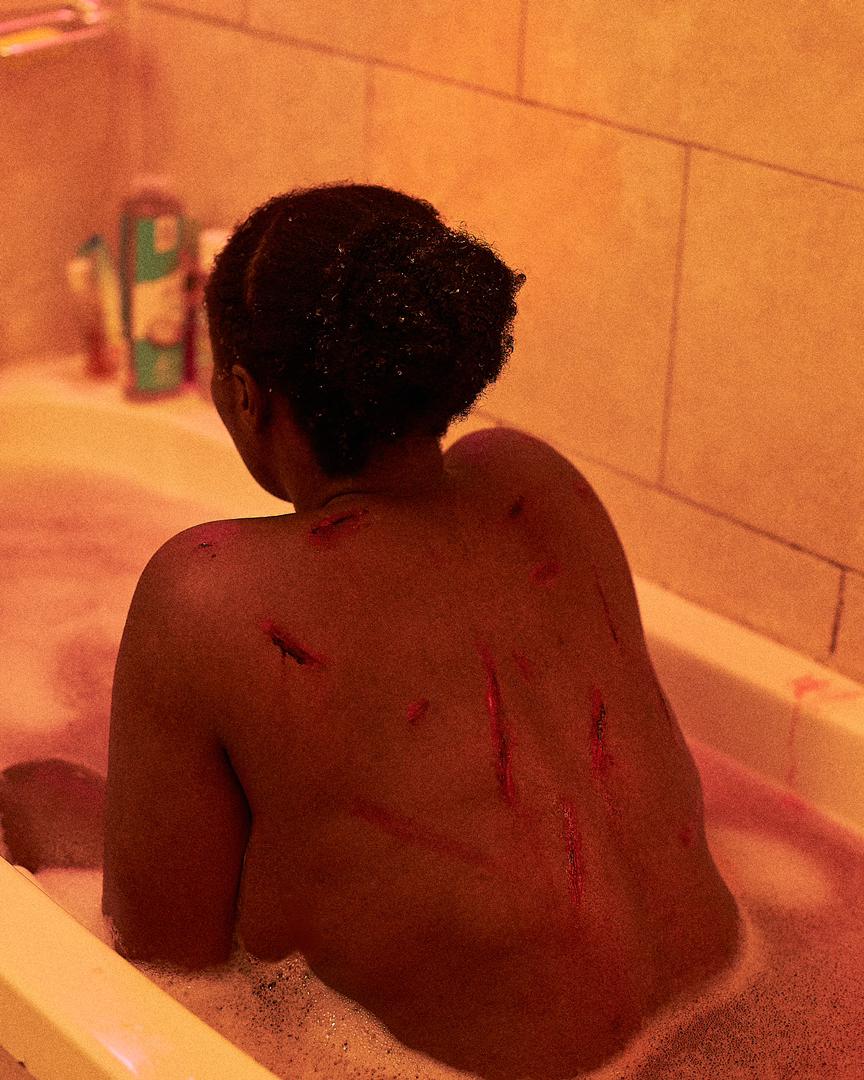 For the director, what excites him about the project is the brilliance of the actors in delivering their roles in the project. For him, the story is very much relatable.
"For this story, it was important for the actors to feel the emotions that they were trying to convey genuinely. So it was essential to allow the actors an extra minute or two to settle into the character before proceeding with each scene," he mentioned.
"What's important is not that the story is being told now, it is that the story is being told. The pressure to become a mother is a pain most women know too well, and this movie calls attention to that," said the writer on the reason for telling the story, which took him over a year to develop, having workshopped it with the producer.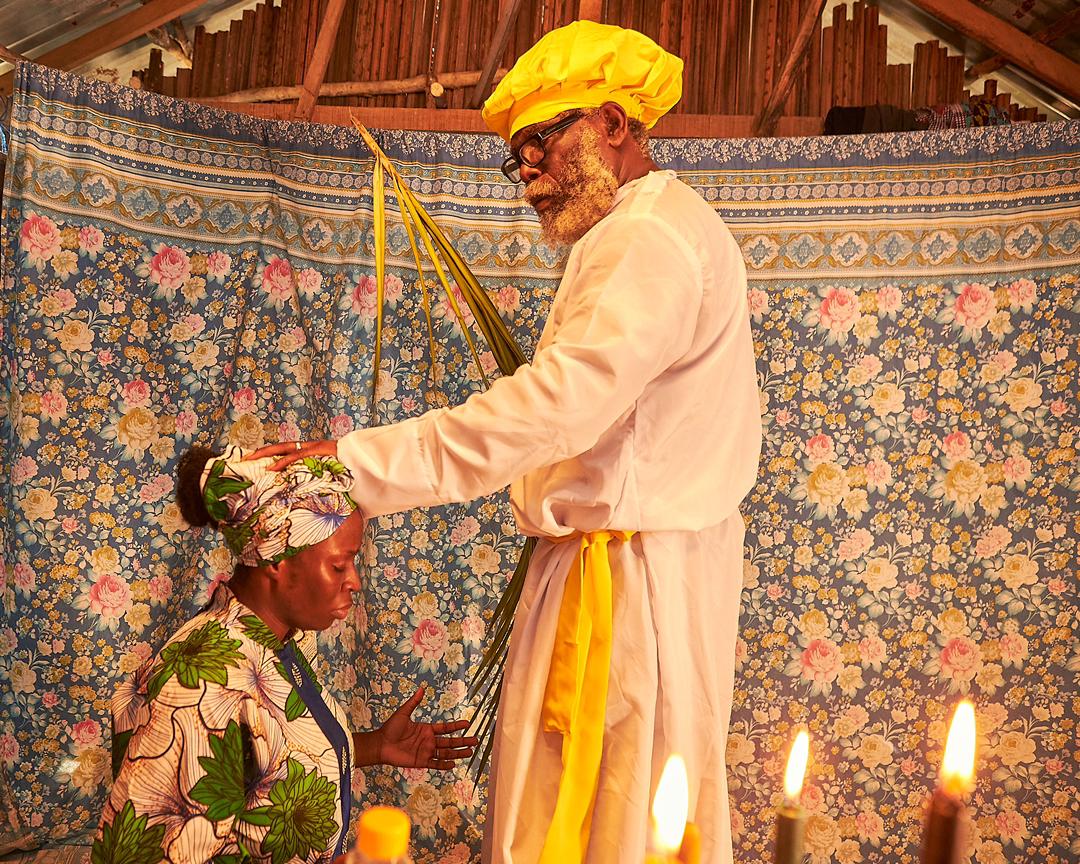 "The cycle of life is never-ending. Just as this issue was relevant a decade ago, it'll remain relevant a decade from now," he added.
Anjola features the themes of motherhood, depression, love, pain, support system, and patience.
First Behind the Screen Look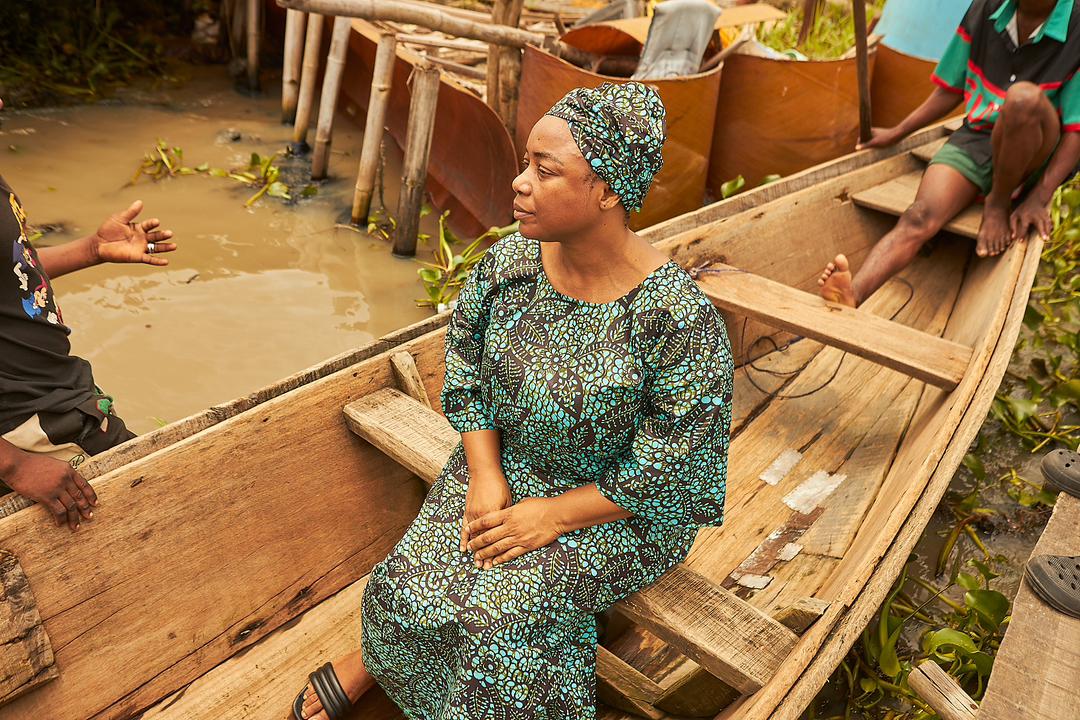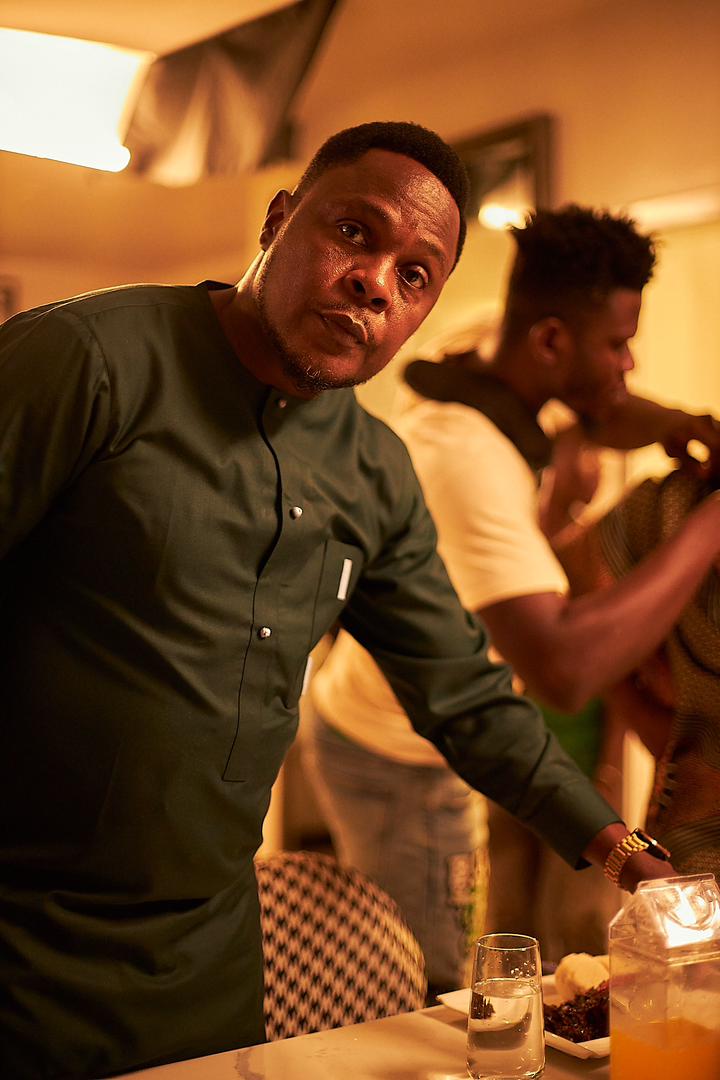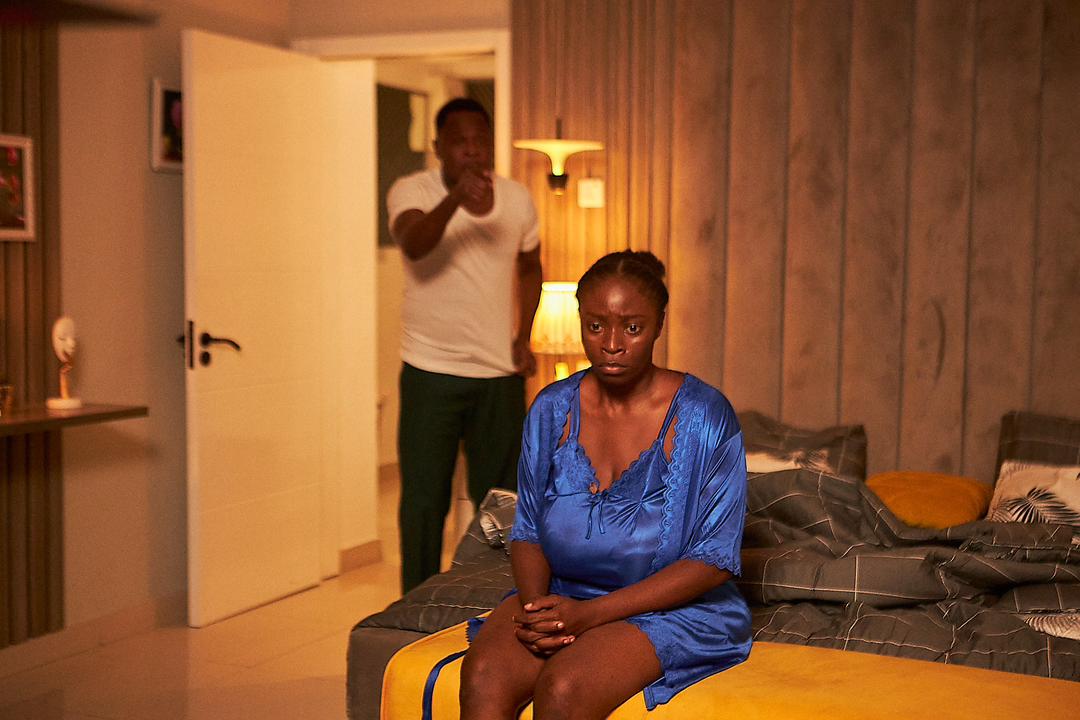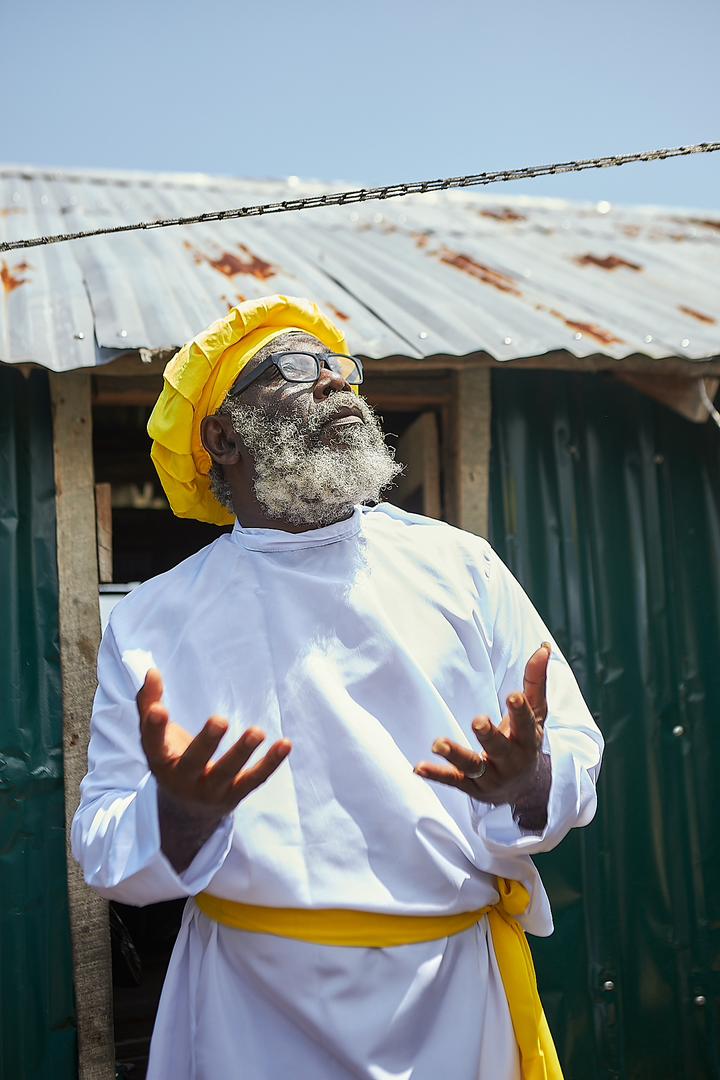 Key Background
In an effort to further her artistic expression, actress and producer, Bolaji Ogunmola, founded her production company, The Ogunmola Company (TOC) in 2019 with their debut release film, Reach. Since then, they've gone on to produce amazing content for different platforms such as AfricaMagic, ROK, Amazon Prime, and others.
Their film catalogue includes Yours Regardless, True Colors, Butterflies, Hope-Springs Eternal, and Last Piece of Me. Some of these titles have gone on to win awards and nominations, such as Best Actress and Actor in a Movie at Best of Nollywood 2021 for Butterflies, Best Supporting Actress in a Movie for Yours Regardless, Best Screenplay for Hope Springs Eternal, Best Use Of Costumes for Butterflies.
Anjola is the company's latest title. The Ogunmola Company hopes to continue to grow and tell incredible stories that'll captivate the audience.
In Summary
The drama title is expected to go through the route of festivals and streaming platforms for its distribution.
No official release date yet.