The Story ⚡
Nigerian producers are flocking to Amazon prime video for better-licensing deals.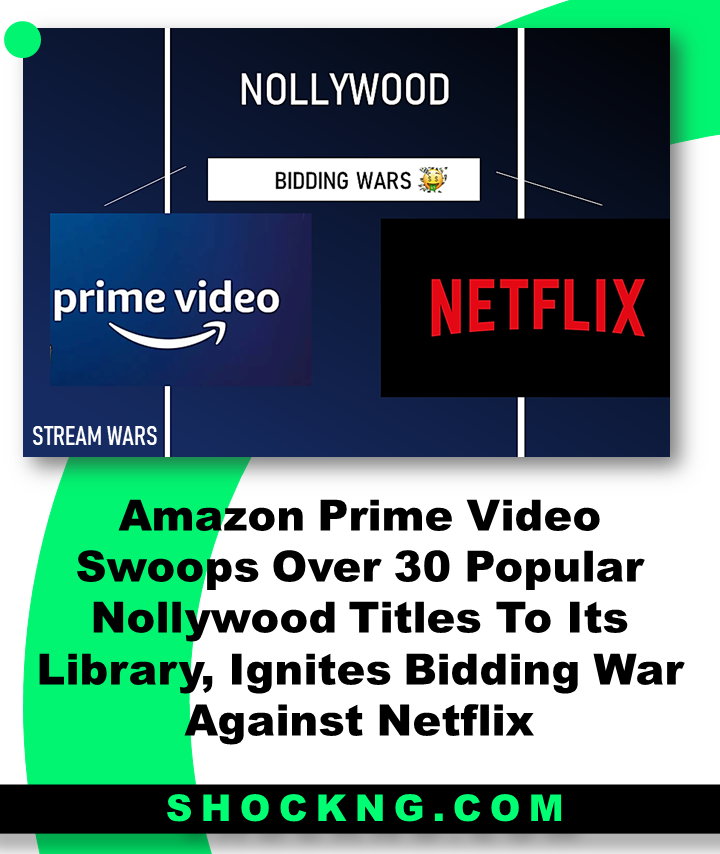 Tell Me More
2021 last year, Amazon Prime Video sent high-level executives to the shores of Nigeria. It was officially getting ready to be a streaming player in the region.
During this reconnaissance period, the executives carefully strategized its market entry by carrying out studio visits, making key hires and holding closed-door meetings with producers, studio execs and distributors.
Few months later, precisely in August. The first executive to be hired early in the year revealed herself – Wangi Mba Uzoukwu – A formidable hire snagged from multichoice who has been in the business for a decade and knows the Nigeria content market like the back of her hand.
Her job description includes overseeing content licensing for local film /TV, conceptualise opportunities/ partnerships with content owners and most importantly building a content acquisition pipeline for domestic and Hollywood content across languages for amazon prime video Africa.
With this all of this set in motion, Amazon deals began to be shipped as the streamer jacked up its marketing arrival campaign by sponsoring Affrif, the popular film festival held yearly in November here in Lagos, Nigeria.
Licensed Titles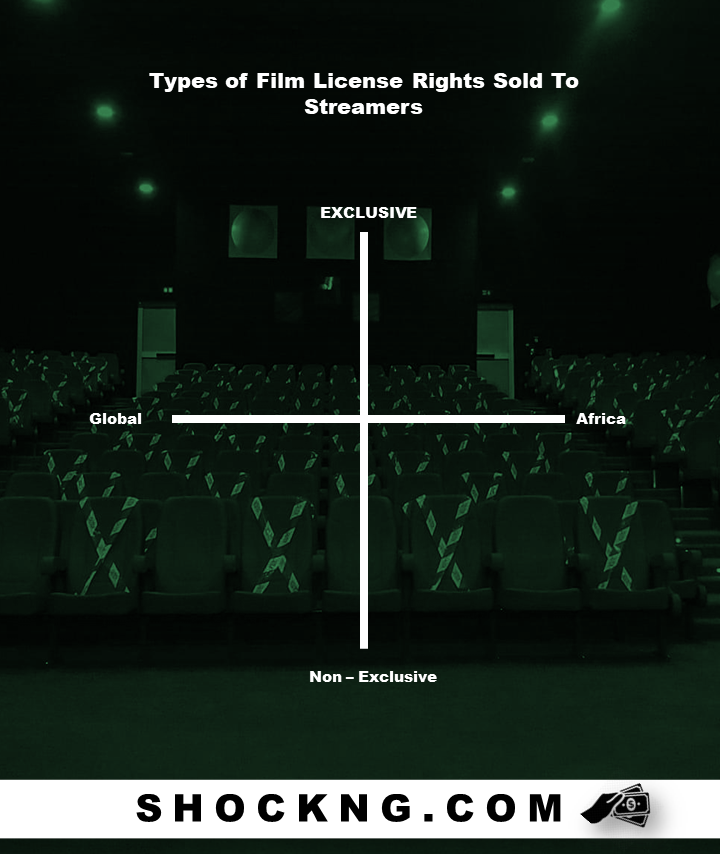 From Superstar to 93 days. Below are the Nollywood titles now streaming on Prime Video in either of the above license deals signed by both the content owner and Amazon.
Superstar
Charge and Bail
Progressive Tailors Club
Bad Comments
Badamasi, Portrait of a General
Country Hard
Ponzi
Still Falling
Bonny and Clara
The Therapist
Banana Island Ghost
Brother Jekwu
1929
Ligh in The Dark
Children of the Mud
Coming From Insanity
Ghost and The Tout
The Delivery Boy
4th Republic
Up North
10 Days in Sun City
The Accidental Sky
Foreigners Gods
Joba
Miz Behvaiour'
My Wife and I
Crazy People
Couple of Days
93 days
In Summary
The more the buyers sought out a title, the higher the value of that content. This theory rings true at the moment for Nollywood titles that have been to the big screens and were formerly licensed by Netflix.
Amazon bidding higher for these titles seems to be the playbook in effect for the next couple of years at least before its first originals are ready to be unveiled.
This strategy though not novel makes sense as Netflix has been able to successfully break into the African VOD market via the popularity of these titles and prime video wishes to do the same.
What happens next is how Netflix responds. Would it make its licensing agreements match up against prime video or rather open up another playbook?
We don't know but what we do know is that this bidding war is good for Nigerian content owners because they can get the best price for their property which hasn't been happening in a long while.
Another indirect consequence of this is how the next of couple years, the Nollywood ecosystem would have built a new healthy risk appetite to invest more in creating diverse properties that either Amazon prime video, Netflix or even a new streamer can bid for.
The stream wars is definitely in its early stages and it is already shaping Nollywood deal by deal
This is a SHOCK Exclusive – Thank you for reading
Shockng.com Covers the Business of Film/TV and the Biggest Creators in Sub Saharan Africa.
Let's be Friends on Instagram @shockng