The Story⚡
From August 4th, the movie "Akudaaya" a Nigerian drama will hit the big screens.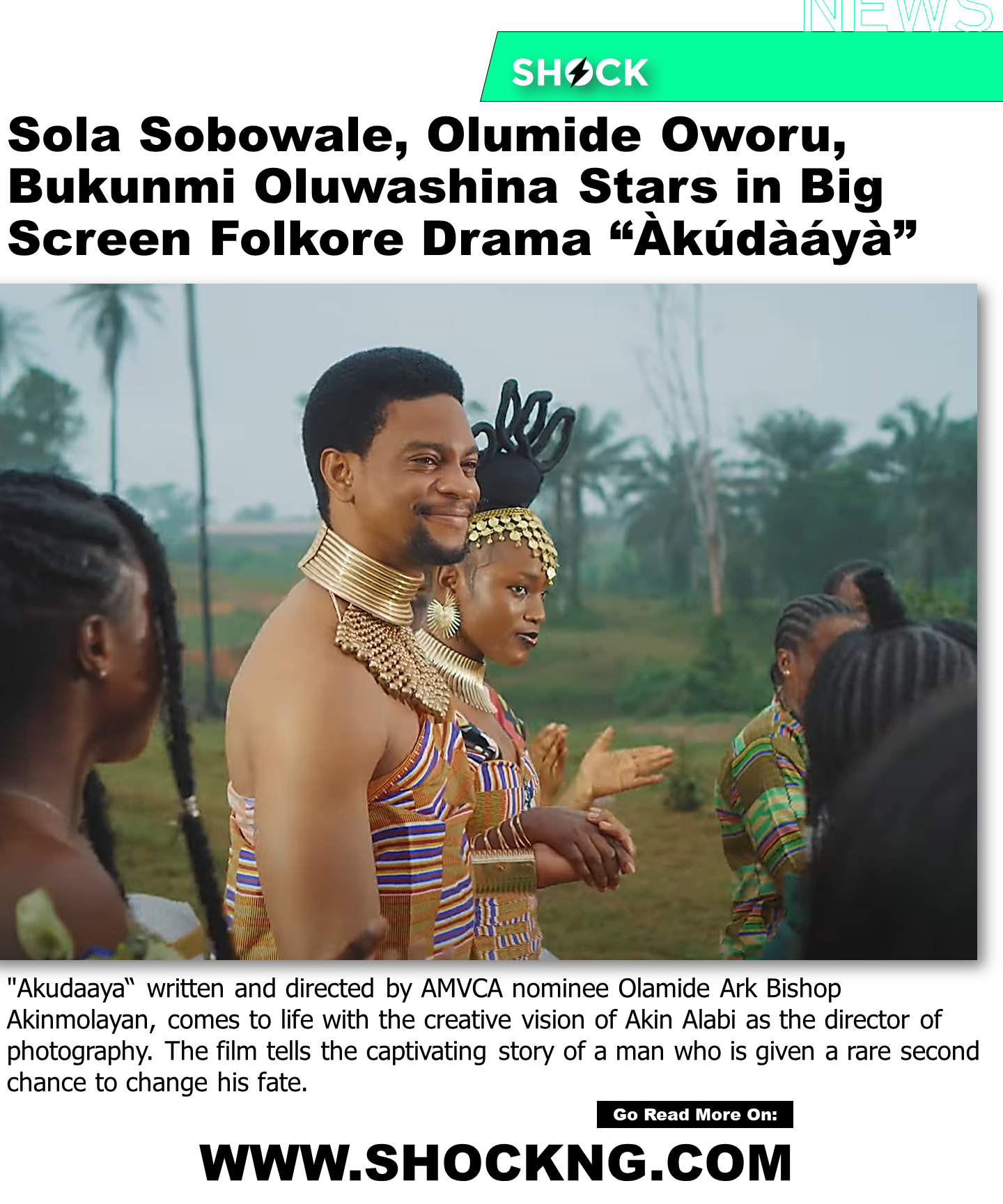 Tell Me More
"Akudaaya", a cinematic production written, produced, and directed by AMVCA nominee and comedian Olamide Ark Bishop Akinmolayan, comes to life with the creative vision of Akin Alabi as the director of photography and editor.
The film tells the captivating story of a man who is given a rare second chance to change his fate. As the plot unfolds, the audience is left pondering: How will he choose to make use of this extraordinary opportunity? Lead in its cast is Nollywood veteran, Sola Sobowale, Olumide Oworu, Razaq Owokoniran, Hafiz Oyetoro, Yomi Fash-Lanso, Bukunmi Oluwashina, and many others.
With its captivating direction, stunning cinematography, and skilful editing, "Akudaaya" promises an engaging cinematic experience. The film invites viewers to reflect on their own lives, considering the significance of second chances and the transformative power of personal choices in shaping one's destiny.
What To Look Out For
The Yoruba worldview recognizes the interconnectedness of the living, the dead, and the unborn, viewing life as a cycle. However, the phenomenon of Akudaaya challenges this cycle by involving the dead returning to life in unfamiliar places with new bodies.
In Yoruba films, this mysterious occurrence is explored, considering the time between death and reappearance, the reasons for their return, and how it is depicted through storytelling techniques seen in films like Frank Rajah Arase's Iyore and Adetokunbo Shittu's Atunwa.
This film from its title wants to explore this phenomenon and it will be interesting to see how its filmmakers approach this story.
Key Background
In 2023, "Akudaaya" holds special significance for two notable actors in their respective career journeys. Sola Sobowale, after her role in the film Battle of Buka Street in 2022, makes her much-awaited return to the big screen with Akudaaya. Known for her exceptional acting prowess, Sobowale's presence in the motion image adds an extra layer of anticipation and excitement to the audience.
Similarly, Olumide Oworu, following his notable performance in Ijakumo and Far From Home in 2022, steps into his first acting role of 2023 with Akudaaya. Owuru's previous work has garnered attention and accolades, making his involvement in the screenplay highly anticipated by fans and industry enthusiasts alike.
In addition, Akudaaya director, Akinmolayan's Balokun is an AMVCA nominee for the BEST INDIGENOUS LANGUAGE MOVIE OR TV SERIES – YORUBA category.

In Summary
Akudaaya, the first cinematic release by comedian and filmmaker Olamide Ark Bishop Akinmolayan, is scheduled to hit theatres on August 4th.
Evidently, Akudaaya is in for a tough competition, however, it will be interesting to see how it pulls its weight, especially in the non-Lagos market.