The Story ⚡
Africa Magic is ending its all-year-round Telenovela format.
Year after Year, the company since 2015 commissioned 260 episodes of original programming to keep its audiences entertained.
In 2023, this comes to an end.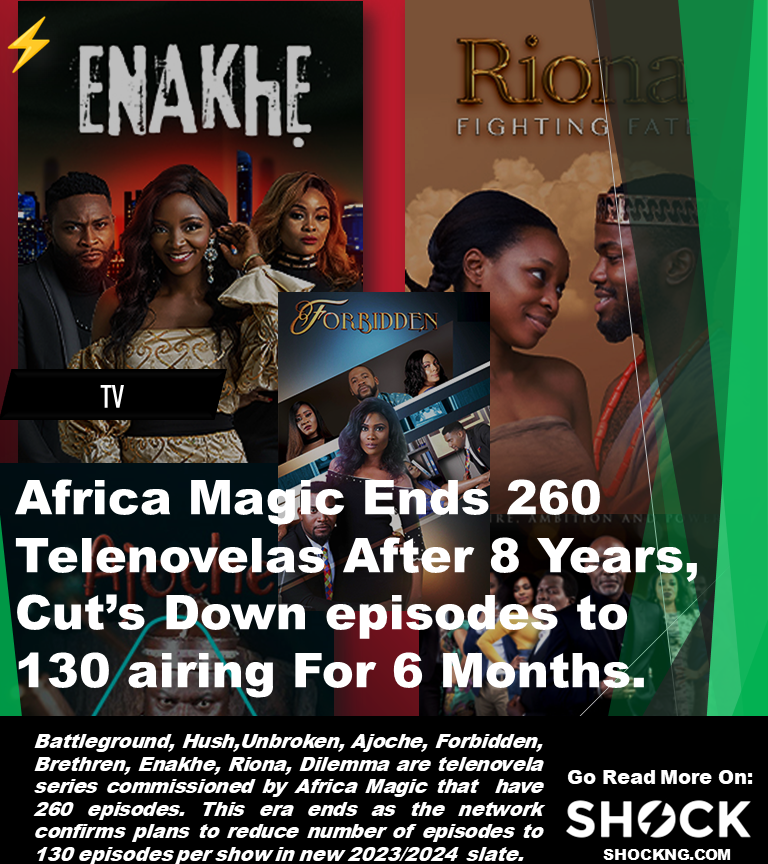 In a recent conversation with the media, Africa Magic's Head of Productions, Victor Aghahowa, disclosed that the giant series production company will be cutting down its Telenovelas to 130 episodes from the usual 260 episodes it produced in the past eight years.
Unlike the situation in the past eight years in which the company showed 260 telenovela titles in the space of 12 months, only 130 episodes will now be shown and this will happen in the space of six months.
Among the telenovelas slated for release are Dust and Ugwu (Respect).
Dust, which Aghahowa did not share much information about, is a drama series that revolves around a reverse Japa theme. Though much is yet to be known about the telenovels, we are certain that they will be released in April 2024.
Conversely, Ugwu follows the story of a young man who is the son of a drunkard. In his bid to gain respect, he is in fights to be among the council of chiefs.
Aghahowa makes it clear that the drama is set in a contemporary time.
Dust and Ugwu are not the only series he talked about. He also mentioned other drama series like Wedding Stories and Girl's Hostel, which are expected to premiere sometime in October 2023.
It should also be mentioned that it's Africa Magic's 20th year dominating the Nigerian airwaves. In an event called "What's Hot, Naija?" which was hosted with press members, the company's slate for the year was unveiled.
"Africa Magic launched as a single channel in Nigeria and has evolved into a costal of seven channels, telling our stories in English and indigenous languages in Igbo, Yoruba, and Hausa and broadcasting to over 42 African countries, reaching millions of households," Busila Tejumola, the Executive Head of Content and West African channels at Africa Magic, said while recounting the accomplishment of the company since its inception in Nigeria.
is this a budget cut or a volume endgame?
if there is any company that has figured out the economics of investing in Nollywood, Multichoice is that company.
Three scenarios might be playing out here because cutting down a format that worked for more than 8 years raises a bell.
a) is this a move to increase the options for viewers or
b) rather a budget-cutting strategy to reshape its investment into new programming?
c) or it's an outright reduction in investment from Africa Magic?
Whatever the case may be, it is unclear at this time. As it stands, investment into shows should be doubling down as rival investments from Netflix and prime are now being leveraged to take away subscriptions from showmax, its streaming alternative.
In Summary
For its 2023 slate, two shows have been confirmed. Wedding Stories and Girls Hostel.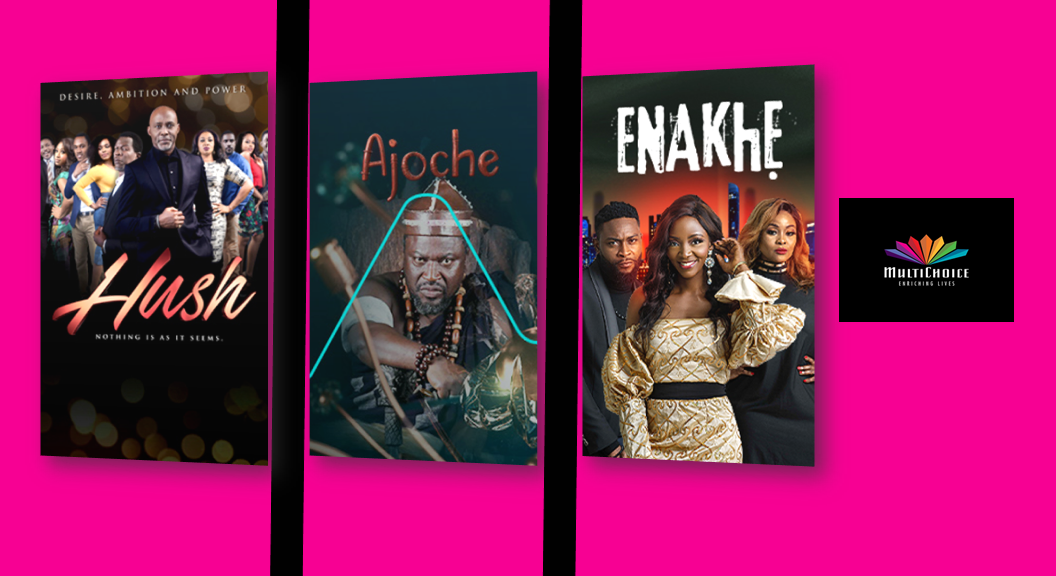 Thanks for Reading.
Shockng.com covers the big creators and players in the African film/TV industry and how they do business.
Let's be friends on @Instagram