The Story ⚡
Woke hits the big screen on November 4th.
In this interview, Spain-based Nigerian film director; Abimbola Olagunju, leads us on his journey toward filmmaking, his directorial niche, and his creative direction on his first big screen film.
Brief introduction about yourself?
I was born in Ibadan, Nigeria and schooled there before going to join my dad in Europe. I was a science student, and everybody wanted me to be an engineer but I've always loved the idea of filmmaking.
I started working in a TV station after attending an European film and media school, Central Studio Formation. I had an HND in filmmaking for three years before I got a full-time offer from a TV station. I currently work as a technical director and editor in the company here in Mallorca, Spain.
Did you come back to Nigeria for the sole purpose of creating a feature film?
After my final year project from film school, I decided to come to Nigeria to do some findings and to know more about Nollywood. Chucks Chyke gave me a chance to work on a project in Nollywood. We worked together and did a film titled Fidelity.
After this project, I got a call from the TV station in Spain where I currently work.
Let's talk about the making of Woke.
Actually, WÒKÉ is my big-screen debut in Nollywood. My other films used to be distributed to TV stations like Africa Magic, Ibaka TV, Iroko TV, and other stations that were available at that time.
The Story of WÒKÉ was from Chinedu, who happens to be one of the actors in the movie. We met when I was looking for an actor to shoot the short film I wanted to present at a film festival. After shooting the short film, everything was good, I liked it.
Chinedu reached out to me, spoke with me about his idea and wanted me to work on it. I read the script and sent the contact of a producer to enable him to get in touch with a scriptwriter to make it better.
He went ahead and came back with a beautiful story. I went through the synopsis and breakdown down and I fell in love with it. We both like action and thriller movies so it went well with me.
At the time the script was developed, we had a lot of kidnapping and injustice going on in Nigeria which proposed the idea of the story.
The development of the story started in early 2020 and started production in November 2021.
We shot in Lagos and Abuja for 15 days due to the budget.
When we decided to take the film to the big screen, the first thing I did was check my art directors. I had an idea of what I wanted my location to look like. I had a meeting with the producer. After scouting for locations and couldn't find the ones that fit into my vision, we had to construct some of the set ourselves.
The important decision was to shoot with a more suited art and technical department. We didn't use the normal camera for TV projects. We had to rent a camera. There's that difference.
Asides from that, we had a color palette we wanted to follow through, hence we had to touch up and redesign some of the locations we used. The only location we couldn't redesign was the chief's house.
We had a setback with a location not being available but we still did what we had to do.
I hope people get to like what they see on the big screen.
Are there technical differences between doing a film in Europe and Nigeria?
Over here, one of the advantages we have is the care about the set and wardrobe design. The cast is quite important but what defines the character is the set where the character is. The location has to fit into the story.
I think the problem we have in Nigeria is the inability to see people that do things for the sake of art. Some people have budget limitations or creativity limitations. It's a two-way thing.
How did you choose your cast for the big screen?
The casting happened between me and the producer. We created options for every character and analyzed the advantages and disadvantages each character could bring into the movie and their flexibility.
At the end of the day, other important factors we considered were actors that understood the story and were ready to give their all to the project.
For our lead character, we needed someone that looks confident and physically strong, and lastly, characters that have audience appeal. At the time we cast Kunle, he had done bigger projects. For Tega, we were looking for someone with a better run that could give a feel of a corrupt politician.
For Lateef Adedimeji, aside from the fact that he fits into the role, we needed someone that the Yoruba audience loves.
Film school in Spain?
The first day we started, I went late to class. When I arrived, they were like, 'Oh, welcome, Don't worry, this is normal. It will happen to you in the industry. A lot of people will come late. So we'll be waiting for you. Thanks for coming."
The class was shown a documentary that was called "Don Quixote".
The movie had a very big budget range of 60 million dollars, but it never came to life. It was a total disaster. There was even a moment when they had to go on set and the location manager got them a set close to the airport. Because there was noise from planes passing by, they couldn't record anything.
From this documentary, our tutor stated that he wanted us to understand that having millions of dollars doesn't mean that your project is going to be successful.
What makes your project successful is having a good team, planning adequately, and making sure that everything you need is there. For example, you need to use a location. Maybe you went scouting for this location on a Saturday, go back again on Monday, or Tuesday, because Saturday might be quiet and Monday or Tuesday are not. Check out the activities there on weekdays.
What makes a movie successful is proper planning.
And not just that, any planning must involve your team. As a director, you must be able to communicate with your crew without throwing punches or getting angry. Everybody must be on the same page. And also, the DOP must be your friend.
You have to be able to understand each other and carry each other along. That was the first thing I actually learned in film school; no matter how big your budget is, your movie can still fail.
Speaking of film school, were you taught in English or Spanish?
Actually, in film school, the language of instruction is Spanish. I speak fluent Spanish. And actually, it was much easier for me when I started in the film school because, before my WAEC results came out and I hadn't gained admission, I had to go back to secondary school again in Spain.
And after I left secondary school before I decided to become a filmmaker, I took on a diploma in Health and Safety Management. So while I was doing that, I also improved my language a lot.
By the time I finished, I went back to filmmaking, so it was much easier. I think it was very complicated for me when I had to come to Nigeria for the first time because I had to look for the technical terms in Spanish and what they meant in English. Terms like long shots, wide shots, and medium shots. I had to note everything down in Spanish and translate them into English so that if I had to talk with the crew members, I would be able to communicate.
How many years in filmmaking now?
So I have seven years of experience in filmmaking, and one goal I've had is that my work speaks for itself. That's what I want for myself. In Spain, a lot of people know me because my work has been speaking for itself and I'm trying to make sure the same happens in Nigeria.
I want people to know me for what I'm doing like they know Tunde Kelani, who I love the way he tells his story. Then when I saw Kunle Afolayan, I believe he picked the art up from Tunde Kelani. I believe he also learns from him. I believe their works are speaking for them today. Everybody respects them for what they do. That is the same thing I want for myself.
What do you think is the formula for creating touching stories irrespective of location and color?
I think the core of the story needs to be original.
When I say original, I mean you have to be true to yourself. If we want to make a story about Nigeria, we have to talk about it without Americanizing it or making it into a Bollywood film. And at the end of the day, the most important thing is people have to be able to identify with the story.
People will connect with a story that talks about the pains and struggles they go through. I think it must have a little bit of reality in it.
Everything must not just be fiction.
At the end of it, the stories that have touched me as a director are stories without happy endings.
I was told the other day that in Nigeria right now, you have to have a happy ending in your films. Meanwhile, I want to create a story whereby there will be no happy ending, where everybody will go crazy or mad with me as the director.
I think people feel connected with those types of stories because even though we all want happy endings, the truth is it's quite difficult to have them. They can easily connect with something like that.
What are your thoughts on international platforms looking to license our content? Would you be open to directing a film here in Nigeria?
Truth is, I'm really excited about that because I think the streaming war is an opportunity for lots of creative directors and talents out there. And, I think if I get an opportunity with them, I would be so happy to jump on it.
Thankfully, I have an understanding family that will support me, so coming back home won't be a problem.
I believe so far I'm still part of the industry and I'm creating content. I think one of these days I might have that opportunity to be able to work on one of those streaming projects.
I'm really happy about it because it gave us this market. These opportunities are going to give us the market to grow a lot larger.
How did you come about the title WOKE?
Okay. Like I said before, one important thing in storytelling is you want people to identify with your story.
So we sat and thought about different names in Ijaw, Benin, etc. before we settled for Yoruba. We wanted to "Nigerianize" it.
We wanted people to see the name with the accents and immediately realize it's from Nigeria.
When the scriptwriter finished the story, she was not sure about the name either. So we had to sit down and start thinking. The story is about justice with a little bit of family drama.
I just thought to look for a name that can fit this type of theme. So while we were searching, we came across "Stay woke". It simply means to be alert; to stand up. It was also like an activist movement. So when we started brainstorming, I thought of the name WÒKÉ.
I told them, in our culture in Nigeria, we bow our heads to the elders as a sign of respect. So most of the time when things are not going on well, you complain and look down. They say to "stay woke", but if you are awake with your head down bowed, you still won't be able to see anything. But when you look up into their eyes and you speak out, then you become intimidating.
You ask for what belongs to you; you seek justice. Because if you are seeking justice and you don't look confident, people will not take you seriously, you need to look up and look into their eyes.
That's how the movie title came up. You want to seek justice, but we have to seek justice by looking up (WÒKÉ). Look into their eyes and seek justice.
What should people be expecting in this crime thriller?
I think they're going to see a movie that they will feel connected with. Because, as I said at the beginning, we tried to look for elements and pieces that have been happening in our community.
At the end of the day, I hope they will be surprised just the way I was surprised when I was reading the script. The audience should expect a film they will easily relate to, filled with comedy, puzzles, and tips that will feel like mind games.
I believe people will really like what they see in this movie.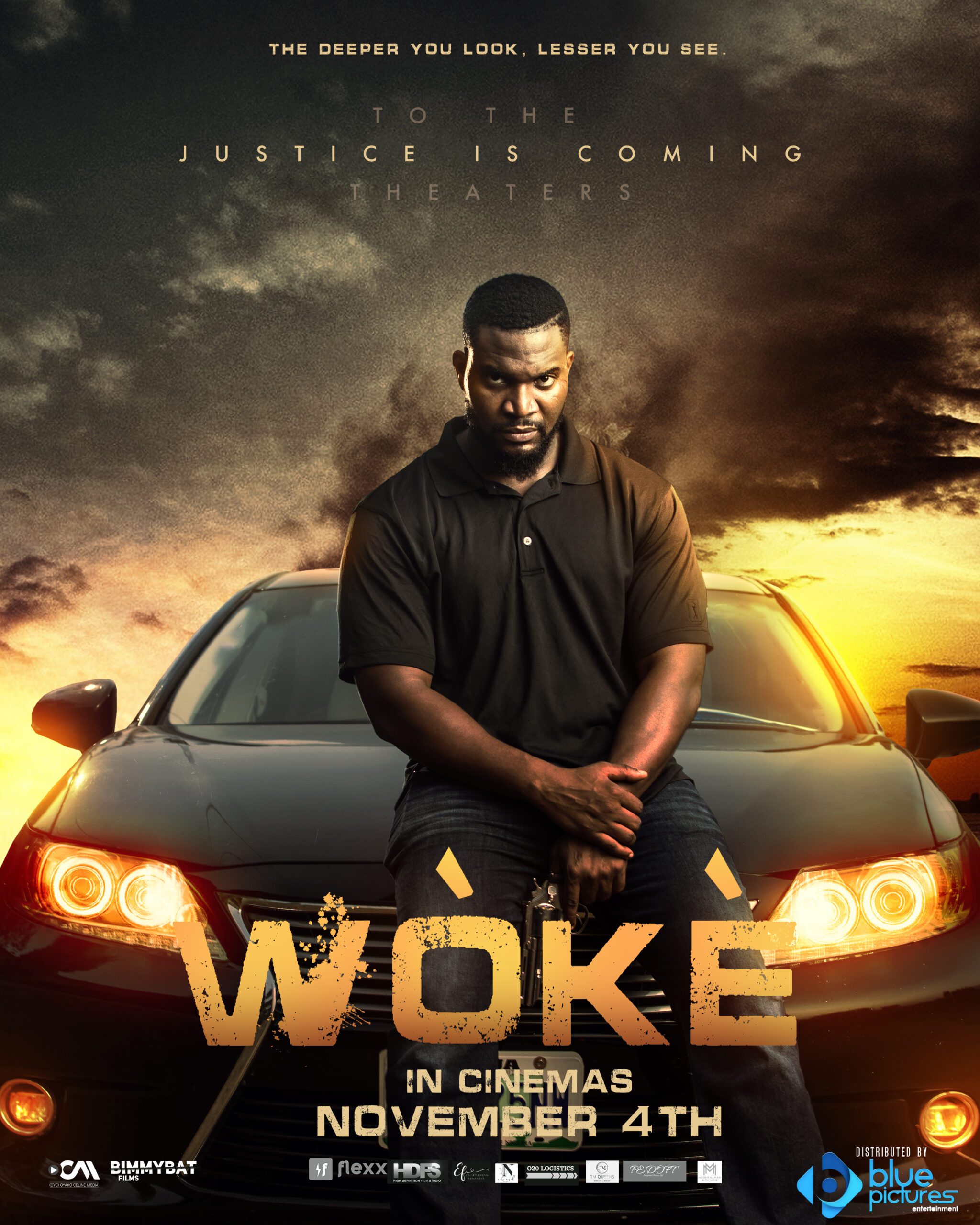 This Friday, Woke begins its theatrical run in Nigeria. Grab your tickets and go out to see a smart Nollywood you just might like.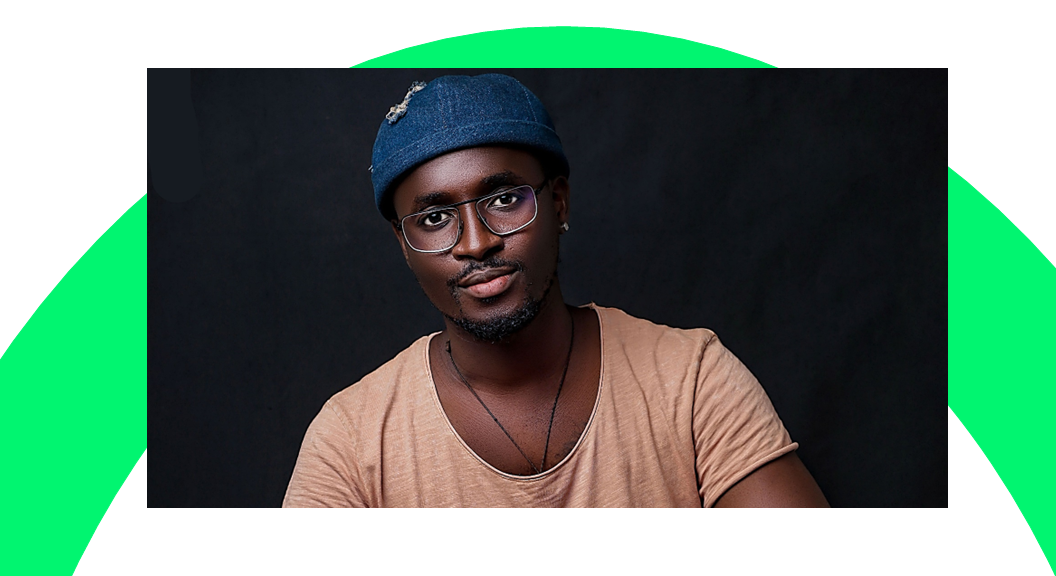 This has a SHOCK Exclusive. Thank you for reading
Shockng.com Covers the Business of Film/TV and the Biggest Creators in Sub-Saharan Africa.
Let's be Friends on Instagram @shockng