The Story⚡
Damola Ademola's A Weekend to Forget hosted a private screening for its cast, here's an exclusive first reaction from the cast.
Tell Me More
The feature is a gripping psychology thriller that explores the consequences that often come with chasing one's darkest desires as well as the sinister parts of human psychology.
Headlining Damola Ademola's directorial debut film, A Weekend to Forget features an ensemble of 7 including Daniel Effiong, Ini Dima-Okojie, Stan Nze, Erica Nlewedim, Elozonam Ogbulu, Uche Montana, Neo Akpofure with Akin lewis starring.
Written by Joy Isi Bewaji and co-developed by Chiemeka Osagwu, A Weekend to Forget hosted its first private screening for its cast.
Key cast Ini Dima-Okojie says she loves the transition in the film from "excitement good to everything goes wrong", describing the film as "intense".
Her co-cast, Erica Nlewedim, and Elozonam Ogbulu describe A Weekend to Forget as "exciting" and "who done it" for audiences who would love to see something new
This thriller is produced by Inkblot Productions in collaboration with FilmOne Studios, and it has a slated release date on the 22nd of September 2023.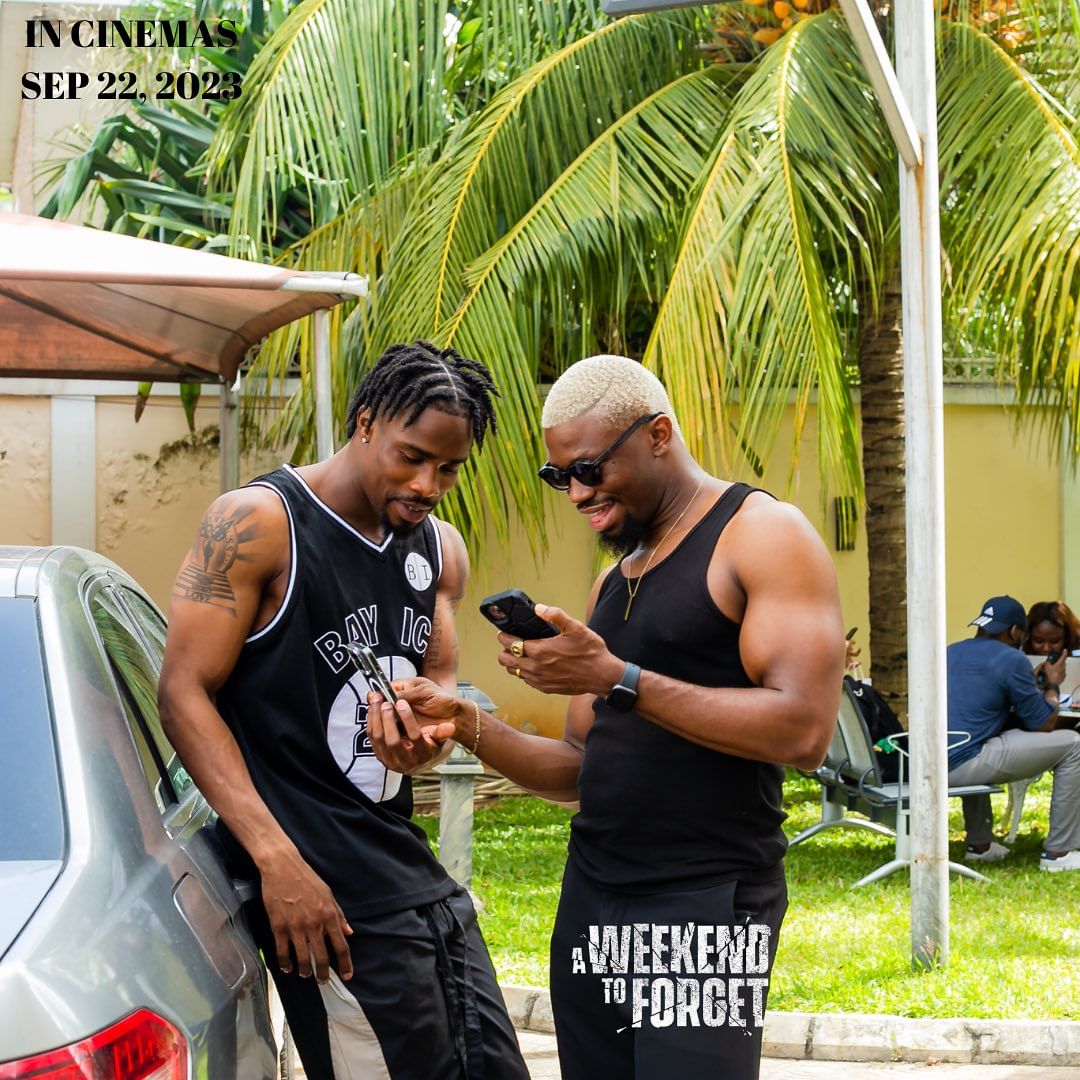 Tangent
Nollywood is stepping beyond its usual style and trying out new types of stories.
While the film industry is known for its strong tales and cultural themes, it's now showing interest in other genres such as psychology, action, sci-fi, fantasy, etc., which have previously been underrepresented.
With an increasing emphasis on character-driven narratives and intricate plotlines, psychological dramas are captivating audiences with their exploration of human emotions and complexities. The infusion of action-packed sequences into Nollywood films adds a thrilling new dimension, catering to a wider spectrum of movie lovers.
This expansion into varied genres not only showcases the industry's commitment to innovation but also underlines its ability to engage and resonate with a global audience on a deeper level.
As Nollywood continues to push creative boundaries, it will be interesting to see what the future holds as regards cinematic experiences.
Key Background
Inkblot Productions is a Nigerian film production company founded in 2010 by Naz Onuzo, Zulumoke Oyibo, and Damola Ademola.
The production company has successfully produced two of the highest-grossing Nigerian films of all time, The Wedding Party and its sequel (2016,2017), Quam's Money (2020), The SetUp (2019), Moms at War(2018), Love in a Pandemic (2023), Big Love(2023).
Co-producing this film, FilmOne Studios is an independent entertainment company. The production company, also co-produced The Wedding Party and its sequel (2016,2017) and Moms at War(2018). In addition to this, The Prophetess (2021), The Ghost and Tout Too(2021), Palava! (2022) and many others credit FilmOne in its production team.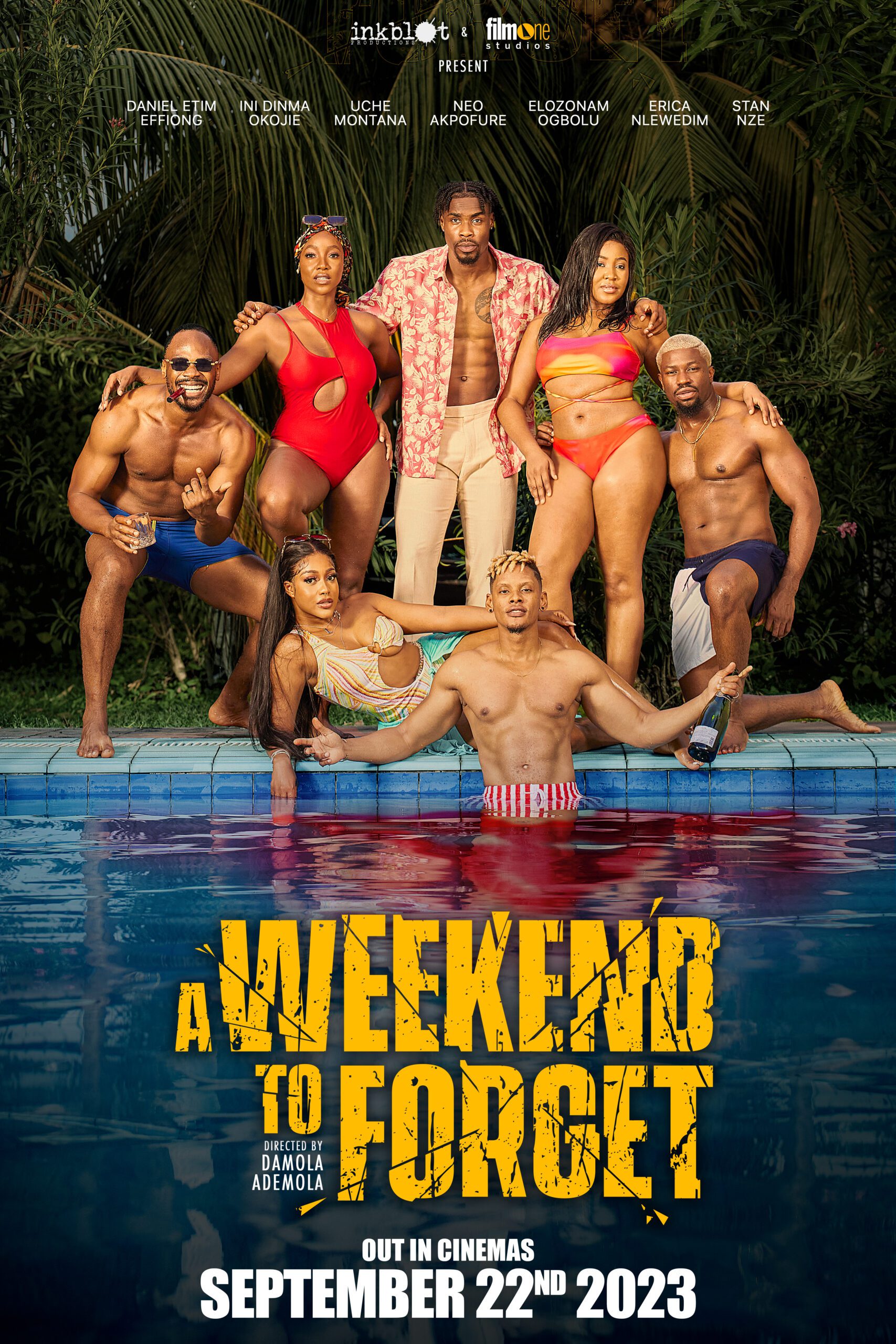 In Summary
A Weekend to Forget will be Inkblot's third film slate for 2023 out of its planned four theatrical films. It will be interesting to see the acceptance both commercially and critically.