The Story⚡
"a Bag of Trouble" has unveiled exclusive first-look images ahead of its release date yet to be confirmed.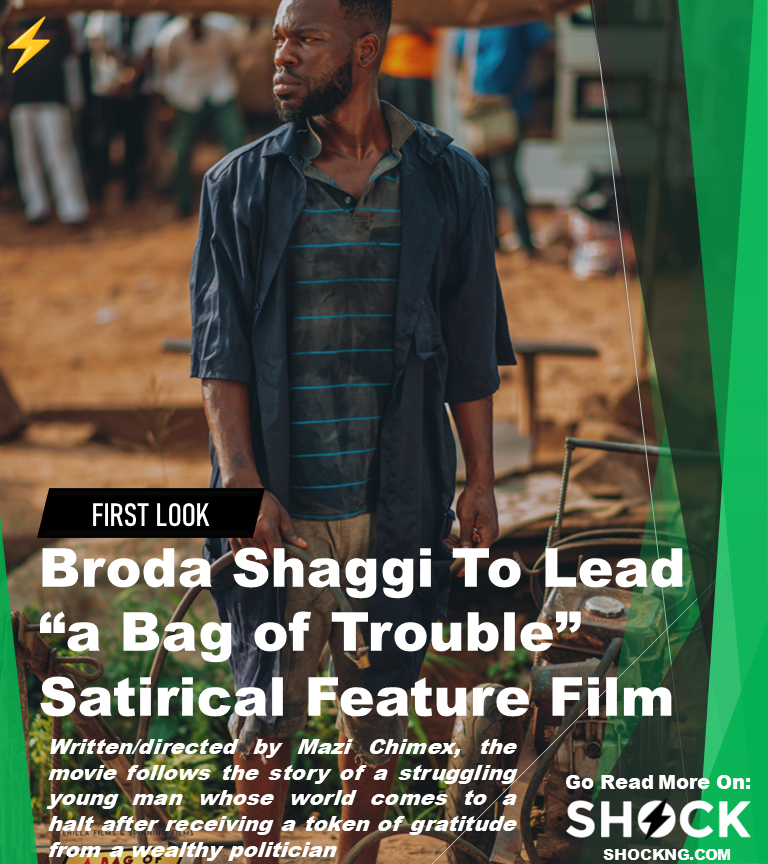 Tell Me More
"a Bag of Trouble" is a satirical comedy that explores the concept of wealth, poverty, opportunities, fears and the human mind.
It tells the psychological story of a struggling young man whose world comes to a halt after receiving a token of gratitude from a wealthy politician.
Suddenly finding himself rich beyond his imagination, he must fight the figments of his mind and the evil he perceives closing in, or slide back into the tough world he knows that knows him too well.
"a Bag of Trouble" stars Broda Shaggi in a lead role, unarguably his best performance in a movie. Oga Sabinus, Hafeez Oyetoro, Jide Kosoko, Bimbo Oshin, and a host of others complete a star-studded lineup.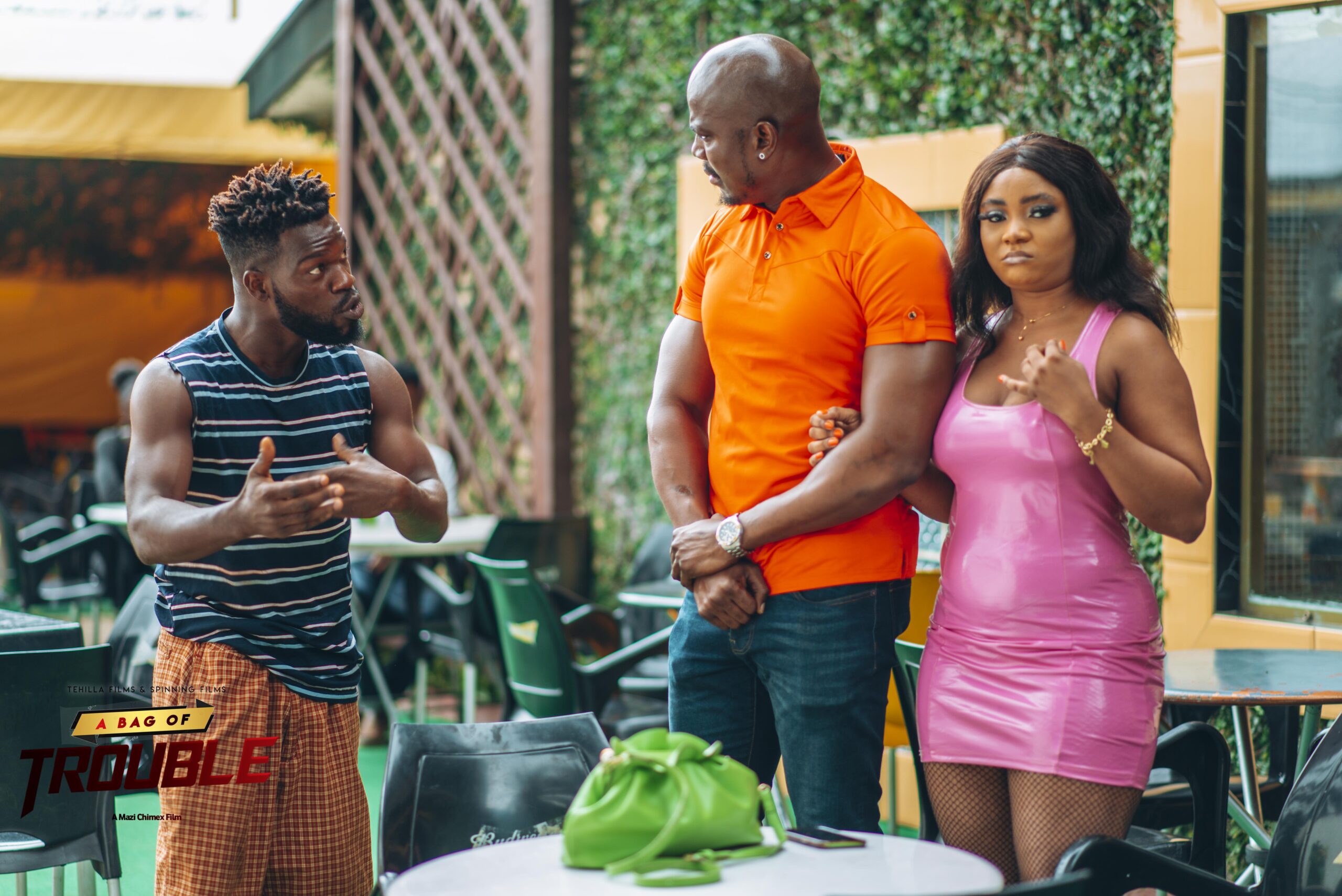 Set and shot in the ancient city of Ibadan, a Bag of Trouble is written and directed by Mazi Chimex and produced by Michael Chimex Onwunali and Collis T.Miller for Tehilla Films and Spinning Films Ltd. Gideon 'Cineboi' Chukwu shot alongside the talented technical and artistic crew.
Development Details
Development began in early January 2022, while principal photography began in June 2022 through July, 2022. The feature was shot in the big city of Ibadan.
Mazi is a versatile filmmaker whose short films have won several awards in Nigeria and beyond. His short film 'NightFall' notably featured at the St. Petersburg Open Student Film Festival, 2008 in St. Petersburg, Russia, Tel Aviv University International Short Film Festival 2008, in Tel Aviv, Israel and Lola Kenya Screen in Nairobi, Kenya. 'a Bag of Trouble' is his first feature film.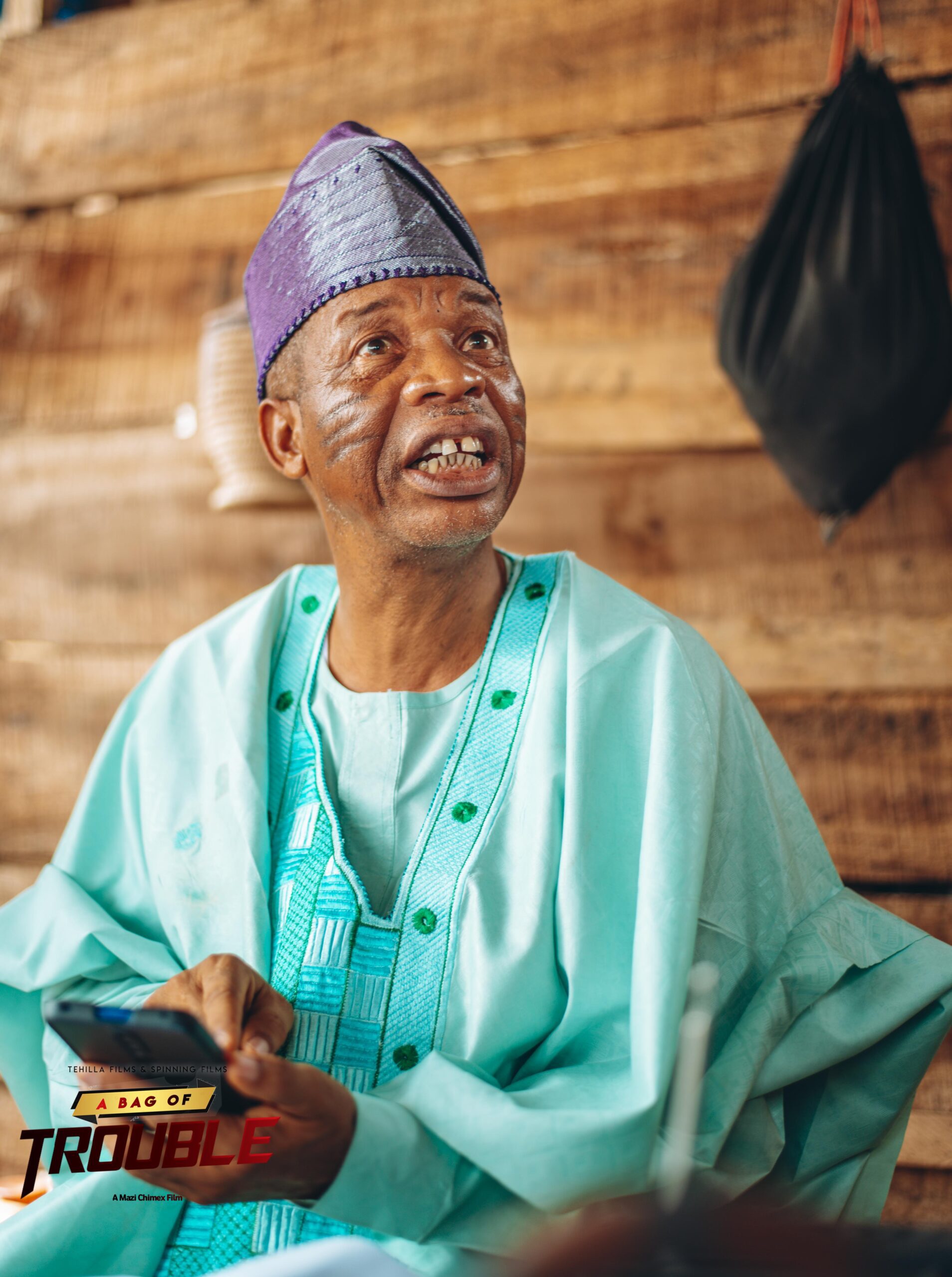 What To Look Out For
Mazi, the director, describes 'a Bag of Trouble' as an x-ray into what happens in the mind of most people when the answers to their own prayers come calling. There's no better story to tell for a first feature film of a director.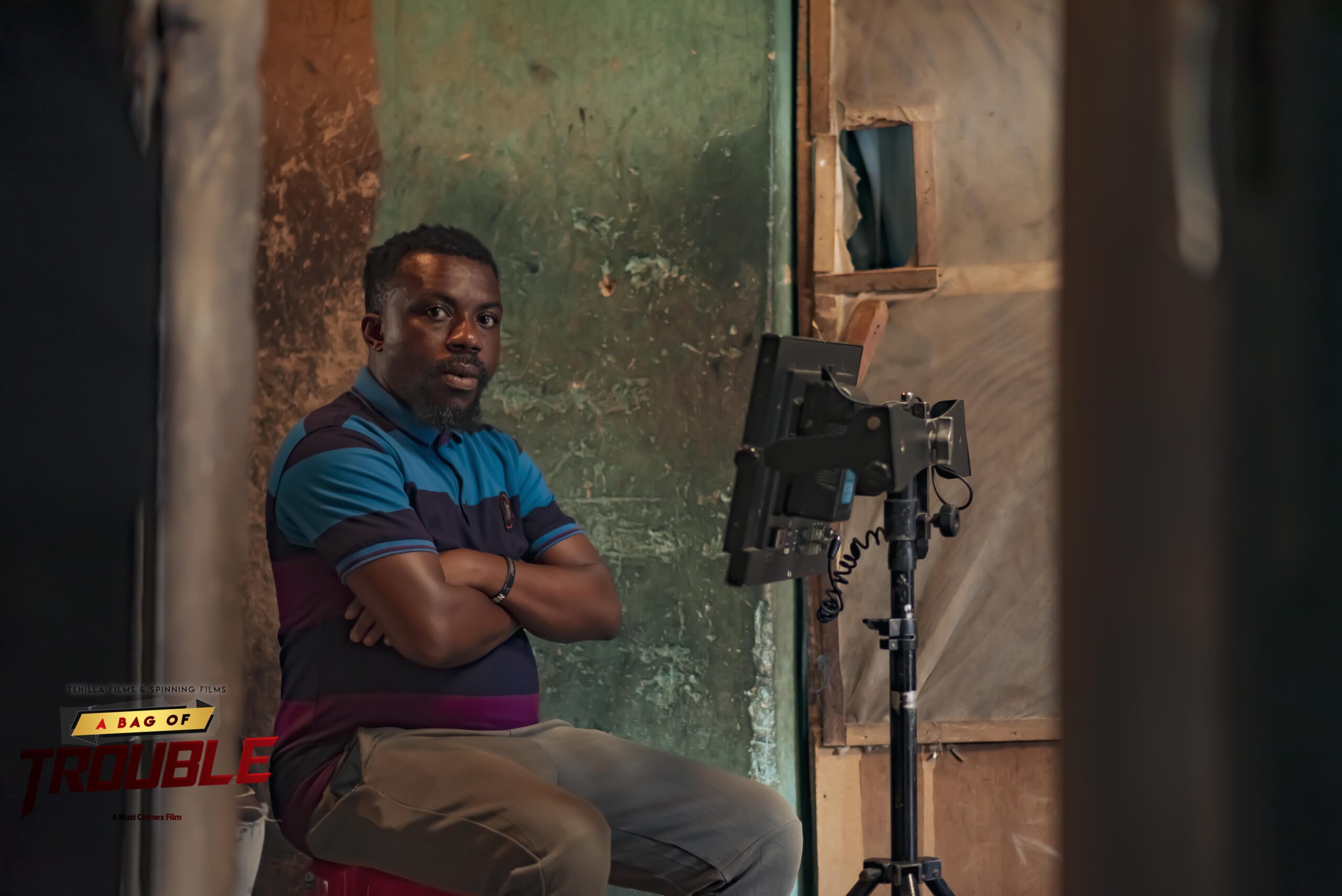 In Summary
Distribution is currently undecided but the first teaser drops soon.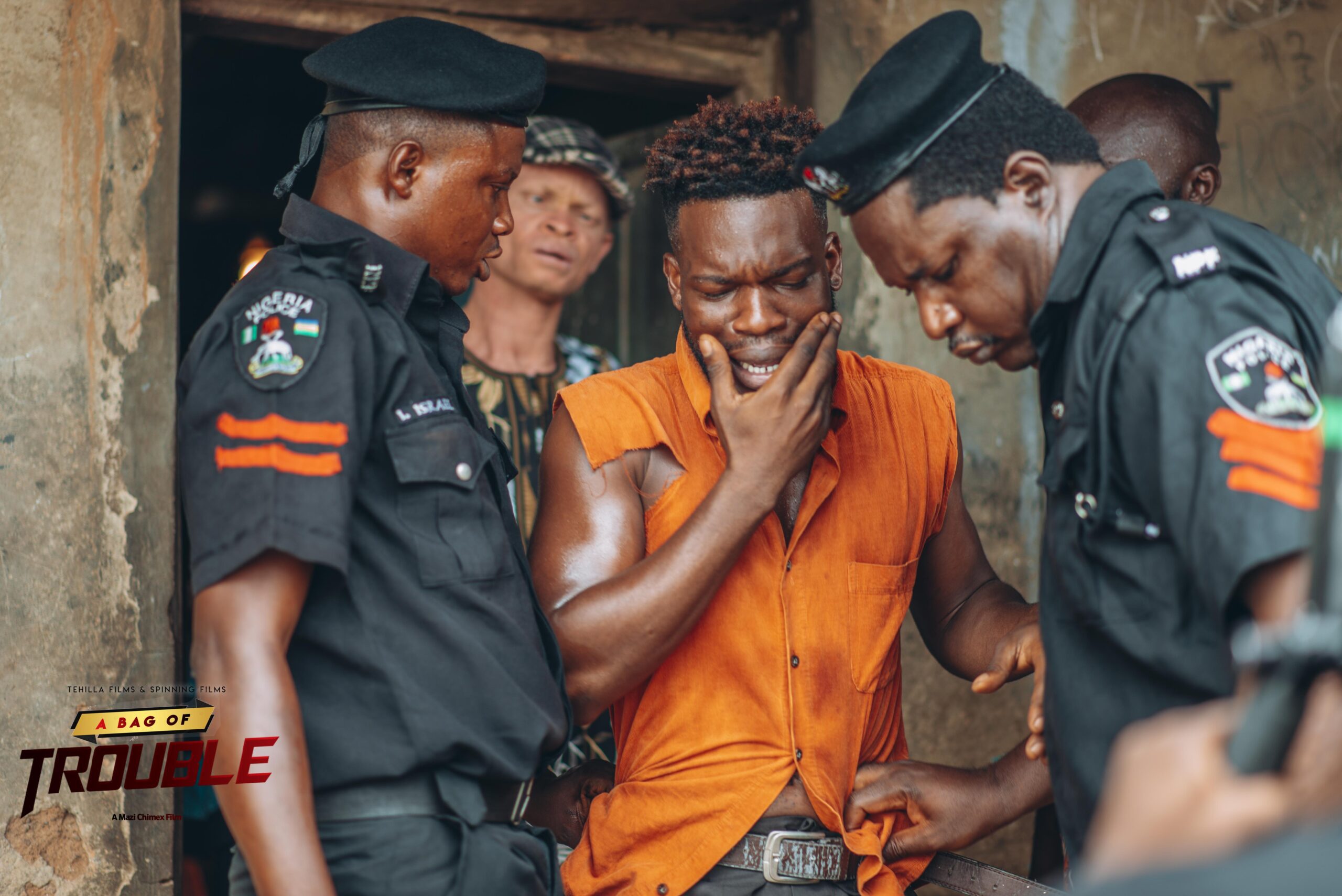 Thank you for reading This is a SHOCK exclusive.
Shockng.com Covers the Business of Film/TV and the Biggest Creators in Sub-Saharan Africa.
Let's be Friends on Instagram @Shock NG