The Story
You might be asking, 'what did Nigerians watch on Prime Video in 2022?'
As a response to your question, here is a report of the most watched titles on the service by Nigerians last year.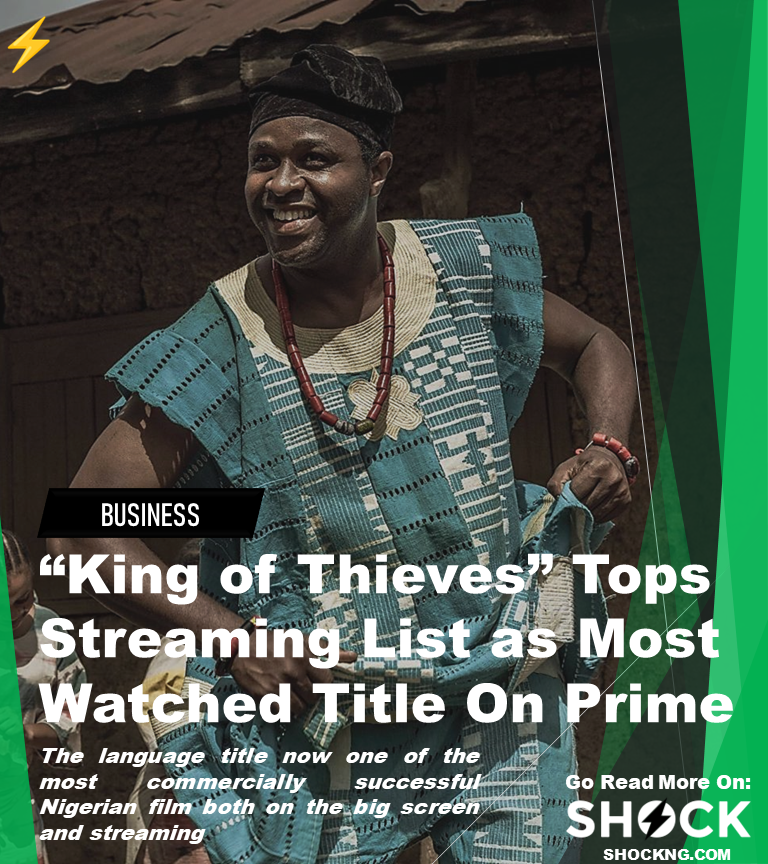 Tell Me More
The year 2022 was a remarkable year for Amazon Prime Video because it was the year it officially launched in Nigeria. The service has been a major competitor to Netflix. With various genres of movies on its slate, the streamer has been on the move to satisfy its customers. Here is a highlight of the top 30 most-watched titles on the service.
30. Introducing The Kuju's (2020)
The title tells the story of siblings who have been at loggerheads against one another since the passing of their mother.
29. Your Christmas or Mine? (2022)
Young lovers, Hayley and James, decide to surprise one another by swapping trains after they have bid each other farewell for Christmas at a London train station.
28. Everything Everywhere All At Once (2022)
An aging Chinese woman is entangled in an adventure where she alone can succor the world by exploring other universes connecting with the lives she could have lived.
27. Run Sweetheart Run (2020)
A single mum finds herself being hunted by a resilient, monstrous assailant after what had started as a dinner with a client.
26. Nanny (2022)
An African woman thinks her new job as a nanny will help bring her son to the United States. Contrary to her expectations, everything she owns and has fought for falls under threat as a violent presence disturbs her dreams and reality.
25. Meet Cute (2022)
A young lady who nurses suicidal thoughts discovers a time machine in the form of a tanning bed. She travels back 24 hours to relive the best date night of her life over and over. She later decides to fix her boyfriend, Gary. Not conscious of the fact that going into the past can tamper with the future, she goes further back into the past to make Gary a better man.
24. Minority Report (2002)
A sci-fi about a future technology that makes it feasible for the police to apprehend criminals before they commit any crime. John Anderton has to prove his innocence after being accused of a crime.
23. Superstar (2021)
Queen, an up-and-coming actor, must balance fame and talent as she navigates life and love.
22. Something From Tiffany's (2022)
A woman becomes up-ended when an engagement ring for another person leads her to Mr. Right.
21. The Blood Covenant (2022)
Three young and ambitious men chasing their dreams in Lagos find themselves getting involved in rituals and blood money.
20. Christmas in Miami (2021)
A U.S. real estate mogul, who built his $1.9 billion portfolio of properties, created something exceptional for the world called The Olympics of Christmas or Father Christmas
19. Country Hard (2021)
Seven strangers' lives get interconnected in one day, and their lives may be altered forever.
18. The People We Hate at the Wedding (2022)
In the week leading to their half-sister's wedding in the country, family tensions get on high among siblings.
17. Juju Stories (2021)
With roots in Nigerian folklore and urban legends, this three-part story explores magical juju stories.
16. Without Remorse (2021)
In the bid to get justice for his pregnant wife, an elite Navy SEAL uncovers a plot that threatens to put the United States and Russia in an all-out war.
15. Still Falling (2021)
Two ex-lovers find their lives permanently changed after the reunion which brings back memories of their past toxic relationship.
14. Eyimofe (2020)
A young hairdresser and a middle-aged electrical engineer share the same neighbourhood in Lagos. They attempt to migrate to Europe to seek greener pastures, but their situation isn't an easy one to escape.
13. Memory (2022)
Alex, an expert assassin, becomes the target of a dangerous criminal organization after refusing to complete a job for it. FBI agents and Mexican intelligence get involved in investigating the trail of bodies, taking them closer to Alex. He has the skill to stay ahead in the vindictive chase but struggles with memory loss, which poses a major challenge to every one of his moves. He has to be certain about every step he takes and those he can trust.
12. Progressive Tailors Club (2021)
Following the demise of their president, an association of tailors discover many cases of corruption in their union and gather to elect a new president.
11. All The Old Knives (2022)
Henry Pelham, a veteran operative, with his former lover and colleague, Celia Harrison, are assigned to fish a mole amongst the CTA for leaking information that cost the lives of more than 100 people.
10. The Man For The Job (2022)
Joseph has to redeem his about-to-be-jeopardized integrity and future after helping a fintech company, only to discover that it was all a plan in a scam.
9. Overdose (2022)
Sara and Richard, two police officers from Toulouse and Paris, find their attraction growing stronger for one another after being forced to collaborate on two related investigations.
8. The Contractor (2022)
After joining an underground military force, the first successful mission of a former sergeant lands him in trouble. He must strive to reveal the truth about his new boss.
7. The Perfect Arrangement (2022)
Tade, a free-spirited scion of a respected political family, is living her best life and without a care in the world. Things get complicated when she develops feelings for Chidi, a fast-rising politician who also happens to be her EX and Cheta, her best friend.
As if that wasn't bad enough, Chidi and Cheta are brothers. The perfect Arrangement is a romantic drama about finding yourself and your true love in the most awkward of circumstances.
Starring Sharon Ooja, Bovi Ugboma, Pere Egbi, Debo "Mr Macaroni" Adedayo, Dorcas Shola Fapson, Wofai Fada, Adunni Ade, Mimi Chaka and Funso Adeolu.
6. La Femme Anjola (2021)
The life of a young stockbroker and saxophonist by hobby at a bar is about to take a different turn after he falls for a seductive woman married to a wealthy gangster.
5. Bad Comments (2021)
An established actor decides to go after those behind a disparaging campaign against him online.
4. Hey, You! (2022)
A shy nerdy guy meets a lady who happens to be his neighbor on an adults-only website.
3. Samaritan (2022)
Sam Cleary, a thirteen-year-old, suspects his mysterious neighbor, Mr. Smith, to be a legend. Twenty-five years earlier, Granite City's Superpowered vigilante, Samaritan, had been reported dead in a fiery warehouse battle with his rival, Nemesis. It was believed that he had perished in the fire, but folks like Sam do not share this belief. As crime rises daily, Sam burdens himself by bringing Samaritan out of his hiding to save their city.
2. The Set Up 2 (2022)
Four years after becoming an agent for an international organization, Chike has to go through the risk of facing an international terrorist who has kidnapped the daughter of Grace just to blackmail her.
1. King of Thieves (2022)
Agesinkole, a vindictive bandit, terrorizes the kingdom of Ajeromi.
Analysis
The list is dominated by Nollywood and Hollywood titles. This shows that the Nigerian Prime Video audience are more interested in Hollywood and local titles. And the fact that the list is predominated by Nollywood films, which make up 53.3% of the list (16 out of 30), shows that Nigerian audiences take more pride in Nigerian products.
Seven out of the top ten titles are Nollywood films. This means that Nigerians using the service put Nigerian titles first.
Euphoria360 and Anthill Studio's King of Thieves ranked first.
The implication of this is that it does not matter whether a product is indigenous or not, the audience for it will find it. It also implies that producers can make films without the fear of acceptance just because they are indigenous products. 2022 was indeed a breakthrough year for the industry.
It should be mentioned that King of Thieves went to streaming on the platform after its theatrical exhibition as part of the output deal with Anthill Studios. Other titles by the production company that made it to the list include Hey, You!, The Man For The Job, and Progressive Tailors Club.
Likewise, four titles by Inkblot Production made it to the list. The titles are The Blood Covenant, The Set Up 2, Superstar, and The Perfect Arrangement.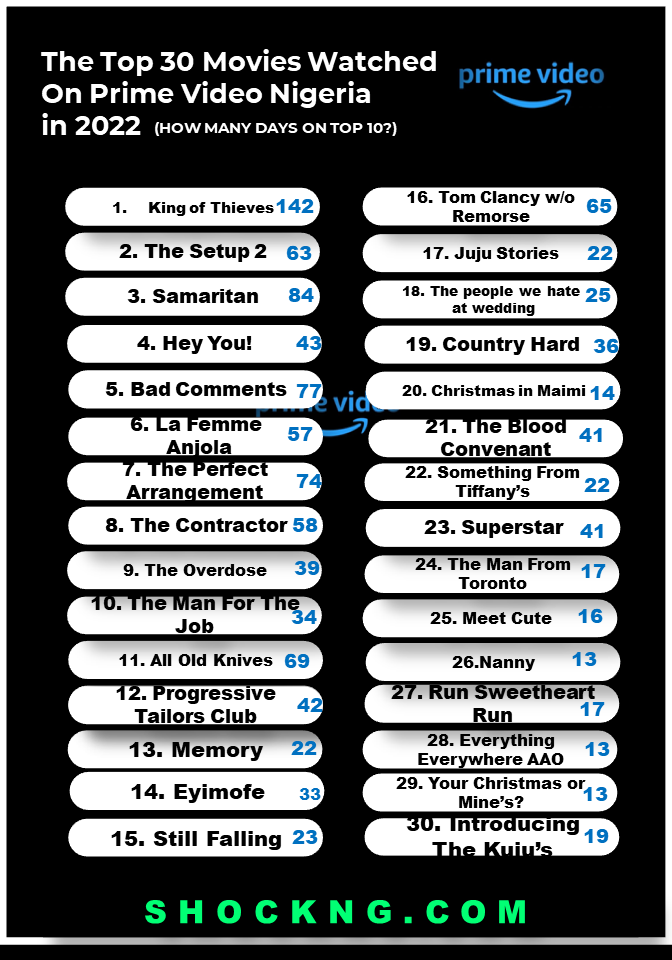 Unlike Netflix which had Original titles on its slate, Prime Video had no Original Nollywood titles.
Out of all the titles, 21 went to the box office first, while 9 went directly to streaming. 15 Nollywood films went to the box office and 1 went directly to streaming.
The titles that went to the box office are King of Thieves, The Set Up 2, Hey, You!, Bad Comments, La Femme Angola, The Perfect Arrangement, The Contractor, The Man For The Job, Progressive Tailors Club, Memory, Eyimofe, Still Falling, Juju Stories, Christmas in Miami, The Blood Covenant, Superstar, Minority Report, Meet Cute, Nanny, Everything Everywhere All At Once, and Introducing the Kujus, while the titles that went straight to streaming are Samaritan, Overdose, All The Old Knives, Without Remorse, The People We Hate at the Wedding, Country Hard, Something From Tiffany's, Run Sweetheart Run, and Your Christmas or Mine?
In Summary
The streaming war between streamers on who gets to share the best content with the Nigerian audience has been a healthy one for creatives in the industry.
In 2023, we look forward to seeing a chart that will be dominated more by original Nigerian titles and will also have new creatives emerging into the spotlight.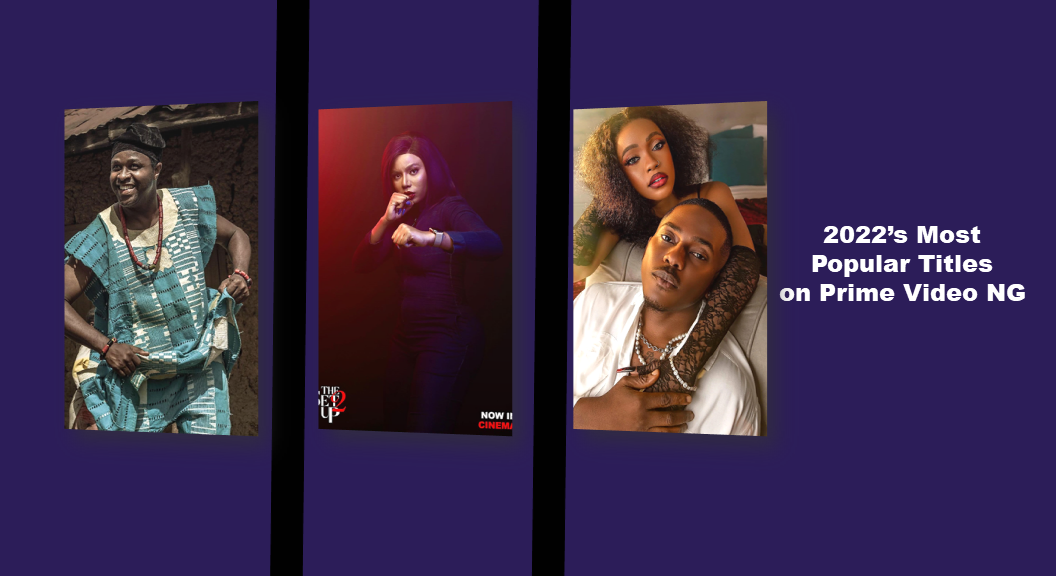 Thanks For Reading
Shockng.com Covers the Business of Film/TV and the Biggest Creators in Sub-Saharan Africa.
Let's be Friends on Instagram @shockng