The Story ⚡
4th and 11th of December 2020 is the Clash Battle dates For 7 Nollywood Box Office Titles.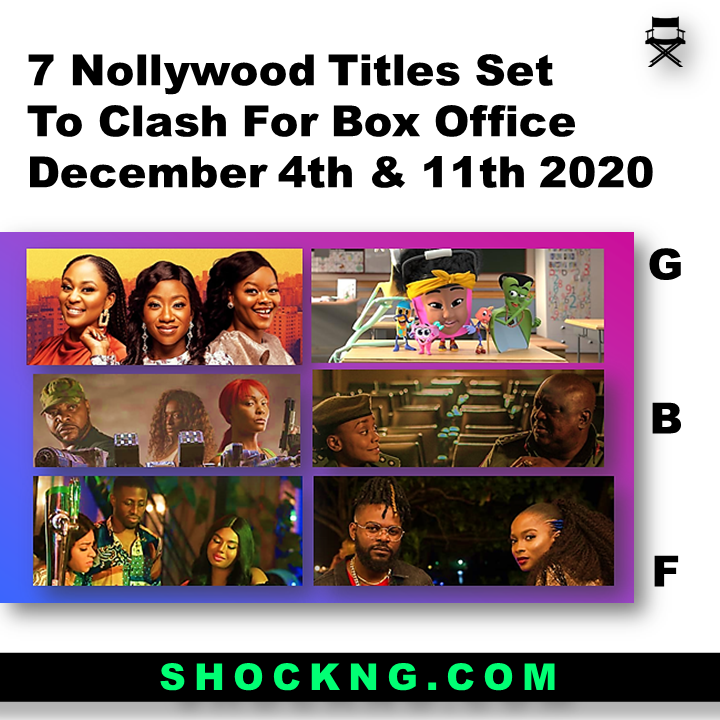 Tell Me More
The Feature length movies all domestically produced would be going head to head with different distributors on the big screens.
The titles consist of different film genres ranging from Animation, Action, Drama, Comedies through Sci-fi.
All positioned to open in theatres on same weekend fighting for the market's attention, screens and most importantly – Prime time slots.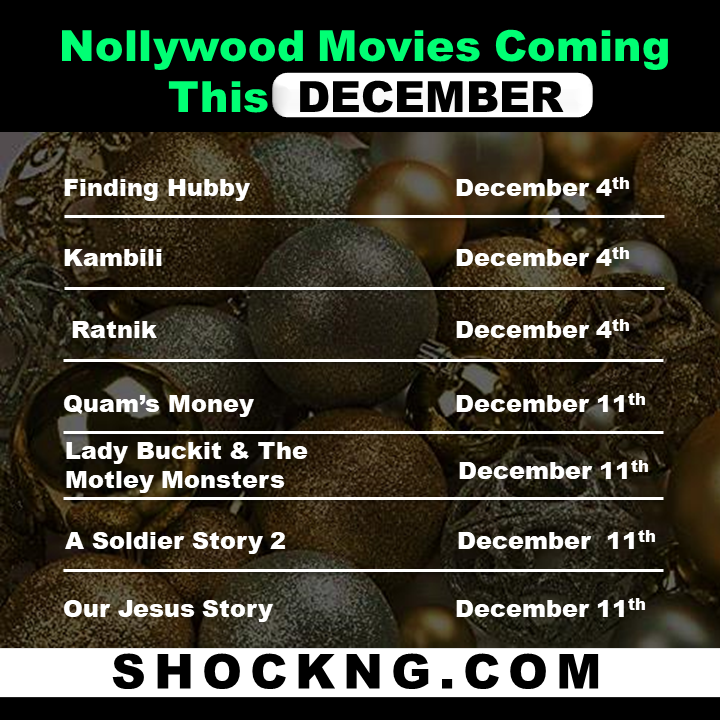 Ah, how did we get here?
Kambili (Rom – Com)distributed by Film One and directed by Kayode Kasum was originally set to debut in June but has been pushed back for a fourth time to now debut this December.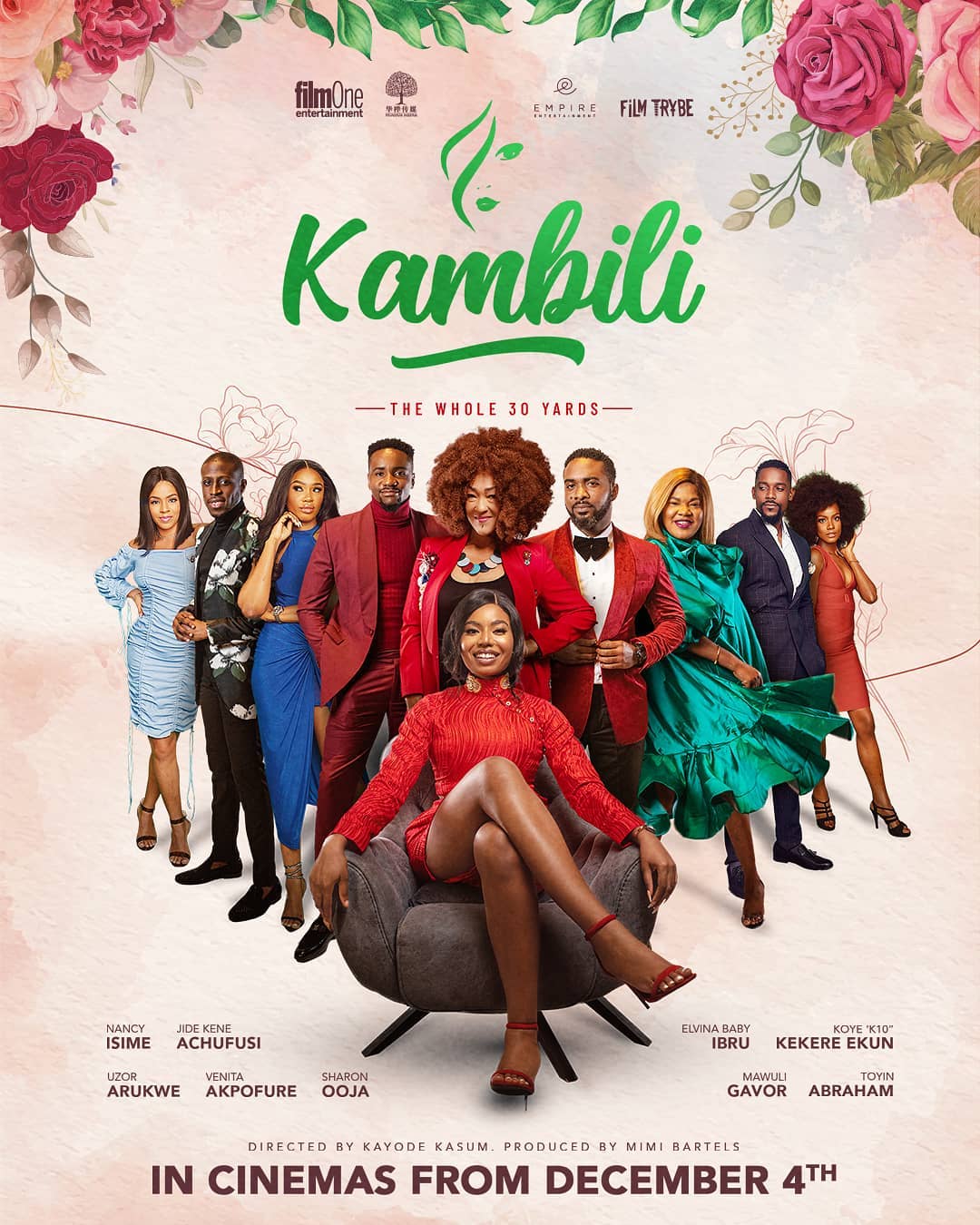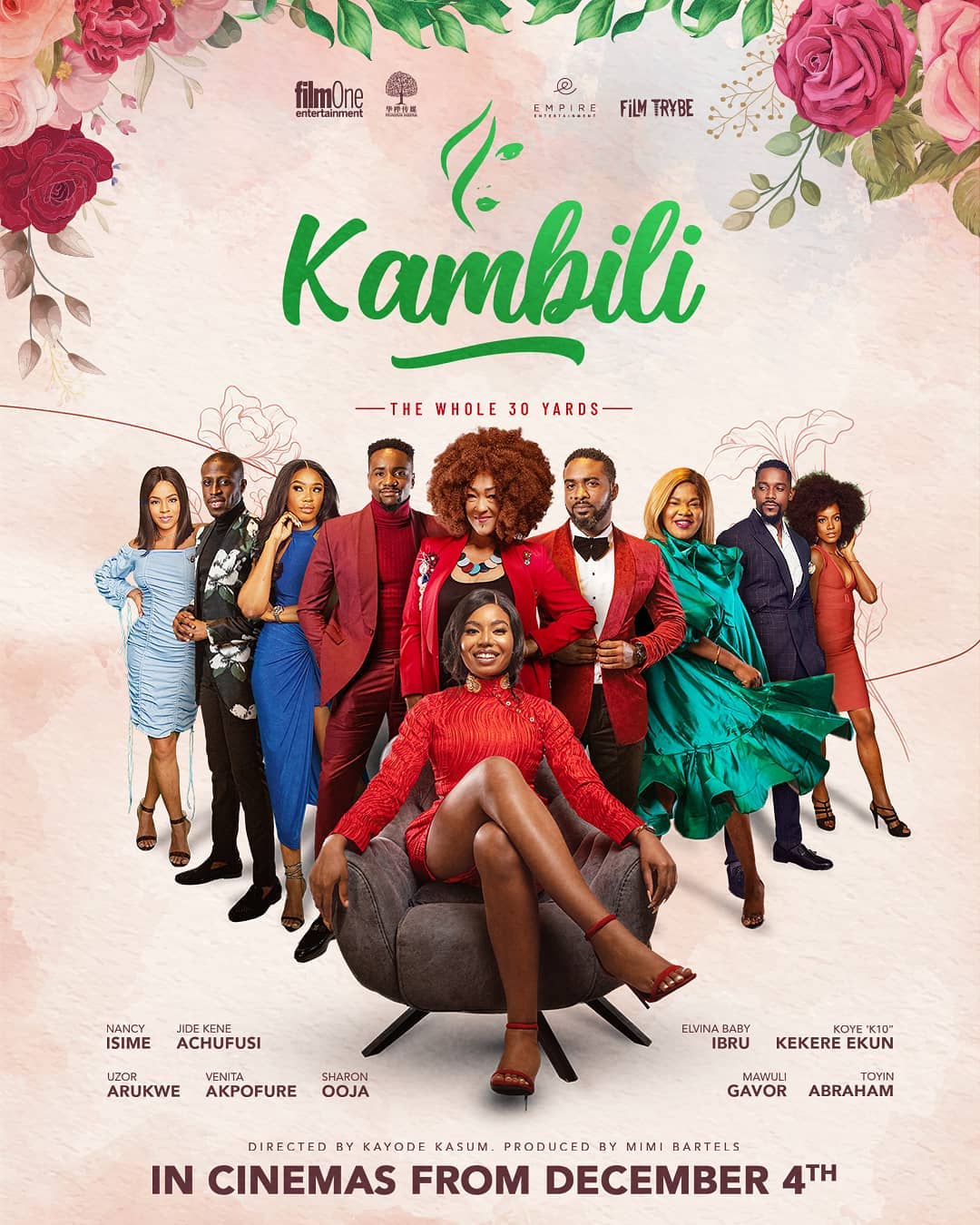 Ratnik, a sci-fi adventure feature directed by Dimeji Ajibola and distributed by Blue Pics was meant to kick off screening back in 2019 but opted for an April 2020 release to increase its chance of box office success.
The pandemic happened and here we are – Dec 4th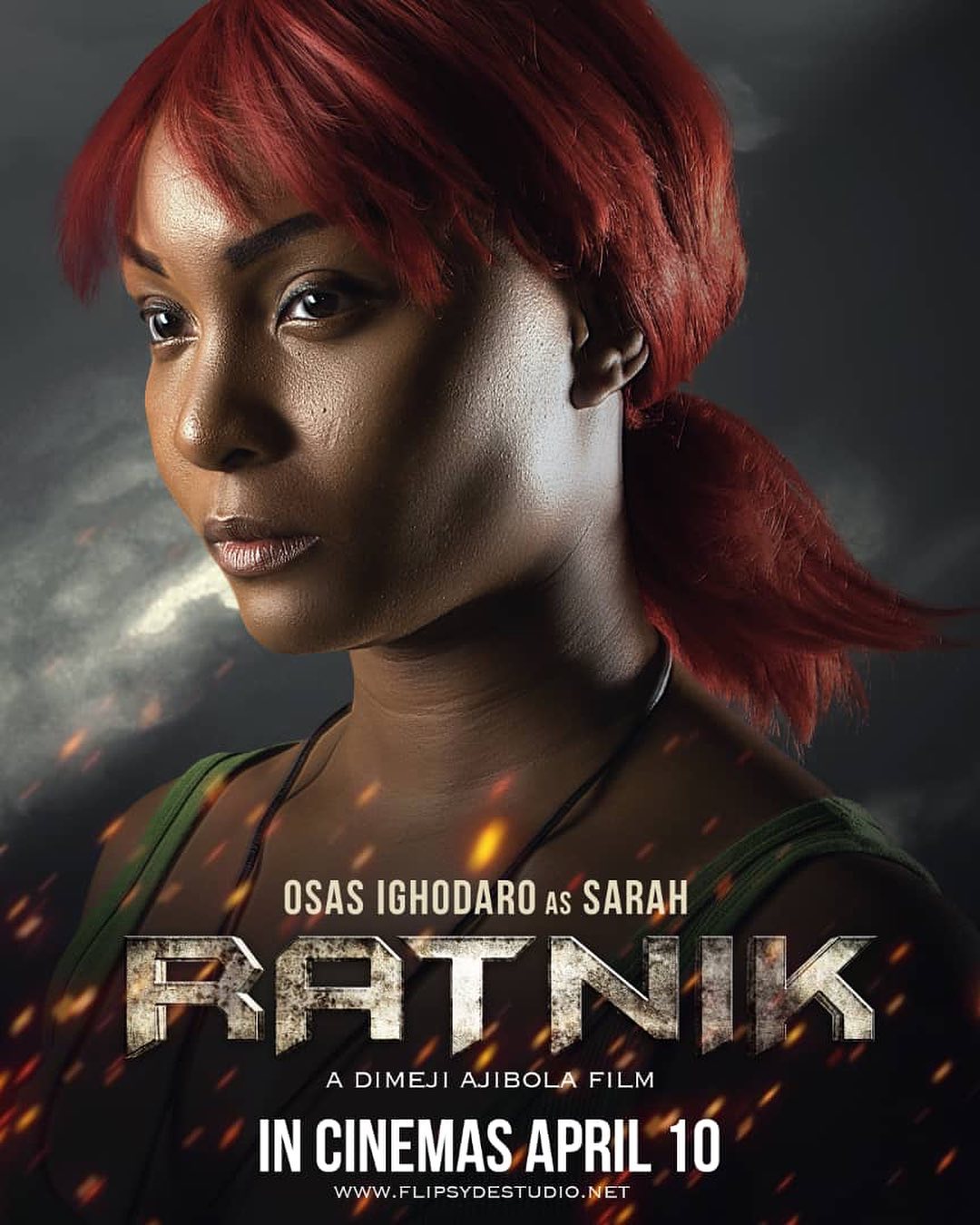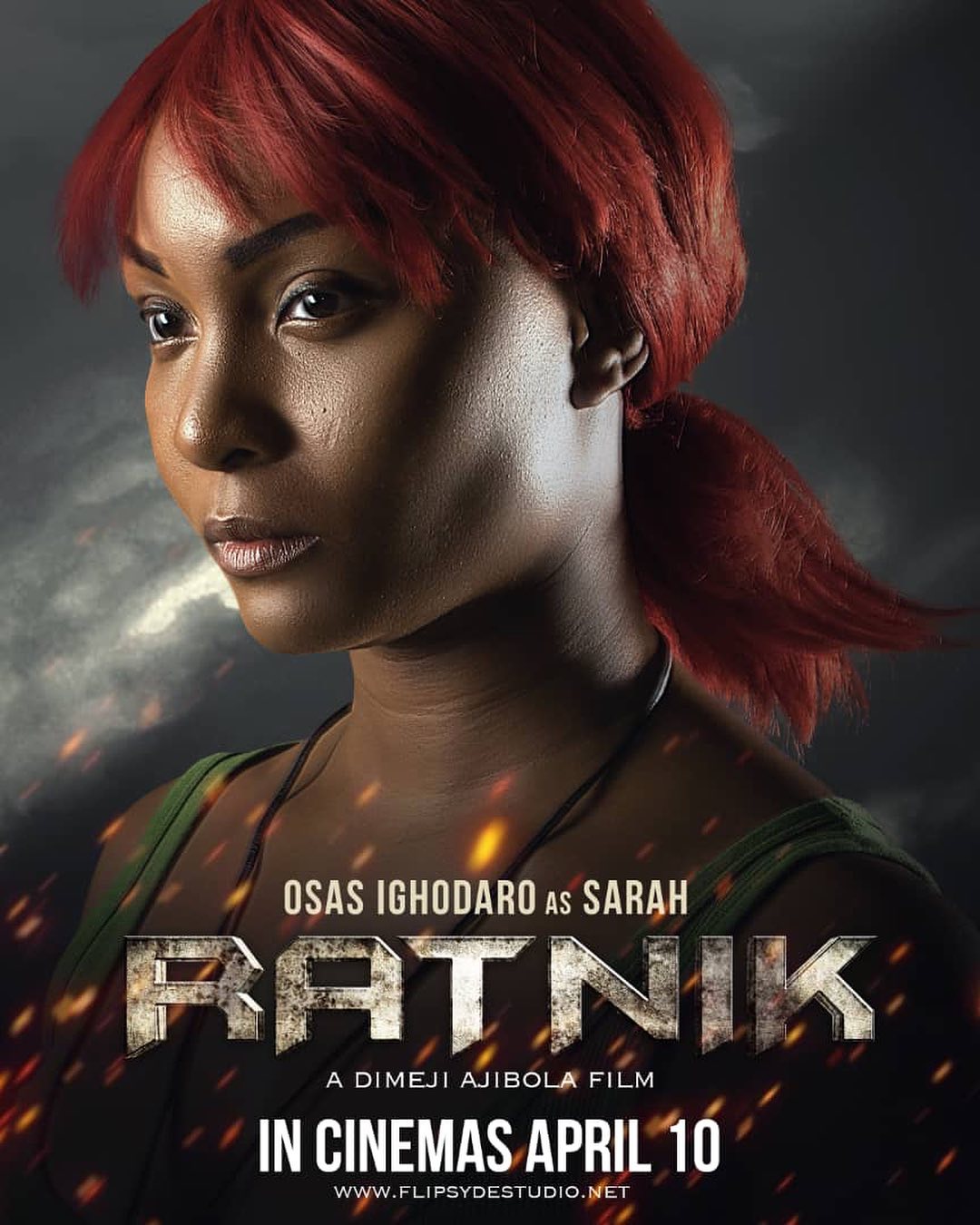 Finding Hubby (Drama)- a movie adaption directed by Femi Ogunsanwo and distributed by Genesis pictures was expected to open Late November 2020 but pushed to a December 4th debut date.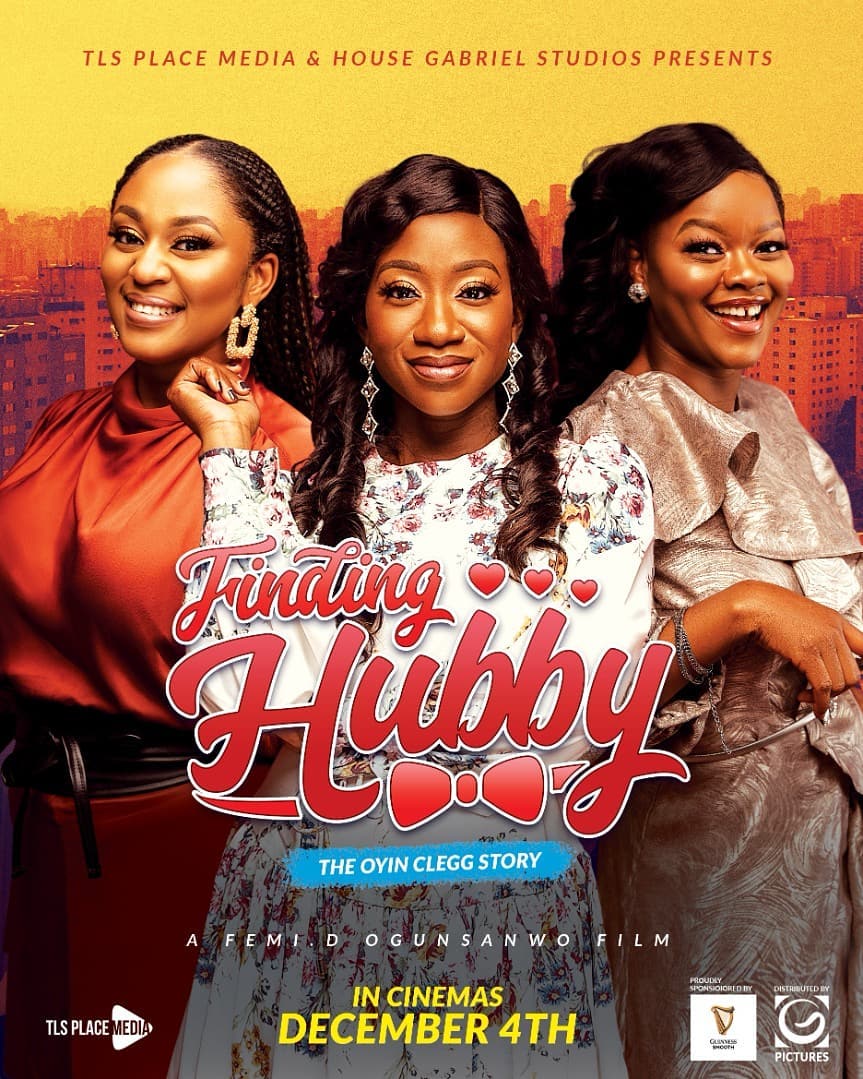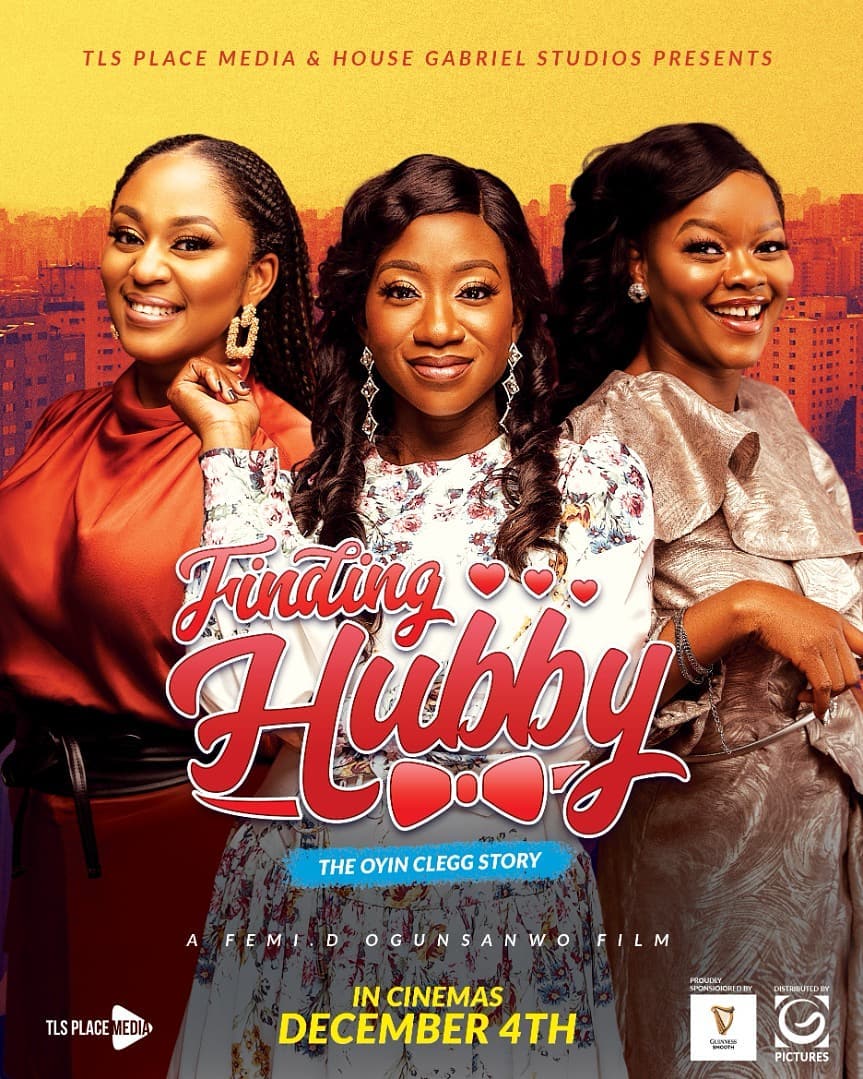 Yes, we can blame the Global Pandemic for the above packed schedules.
However, this is not the case for the titles screening on the second date.
The 4 features will debut on their original dates as issued by their distributors which is December 11th.
Why December?
December is a period on the exhibition window that has proven to be a cash cow for distributors, hence the rush to pick dates on this month.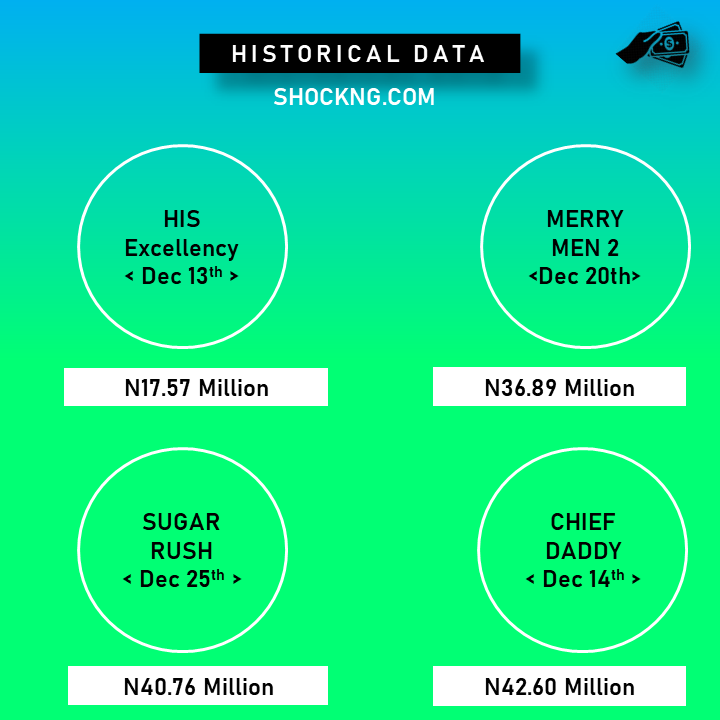 However, with a fewer influx of "IJGB" geng due to COVID 19 and the current state of the nation, one wonders if this decisions are objectionable.
Perhaps, a less Chaotic option could have made the titles squeeze their theatrical time well to make the maximum money but the deed has been done and marketing is full gear for the movies to hit the screens.
In Summary
Last week revenue numbers reveal that the box office is still weak and has yet to rebound since the post lockdown.
This 7 titles will join 4 other movies on the big screens and the official grossing figures would divulge and reveal if this dates selected were indeed a good verdict.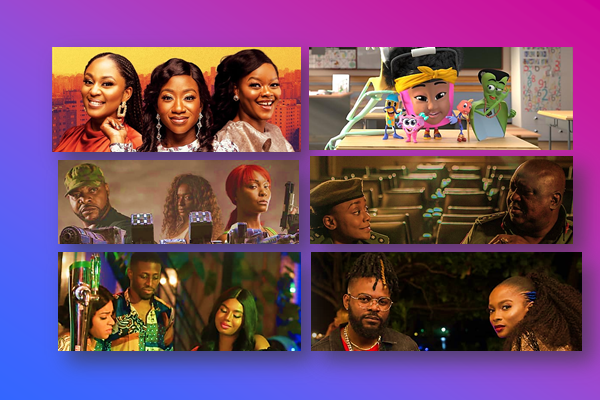 Thank you for reading
Shockng.com Covers the Business of Film and the Biggest movies that screen in Sub Saharan Africa.
Let's be Friends on Twitter @ShockNG