The Story ⚡
As an indie movie title, it is very easy to get lost at the Nigerian box office.
The bride price is pushing through the noise with the help of significant star power.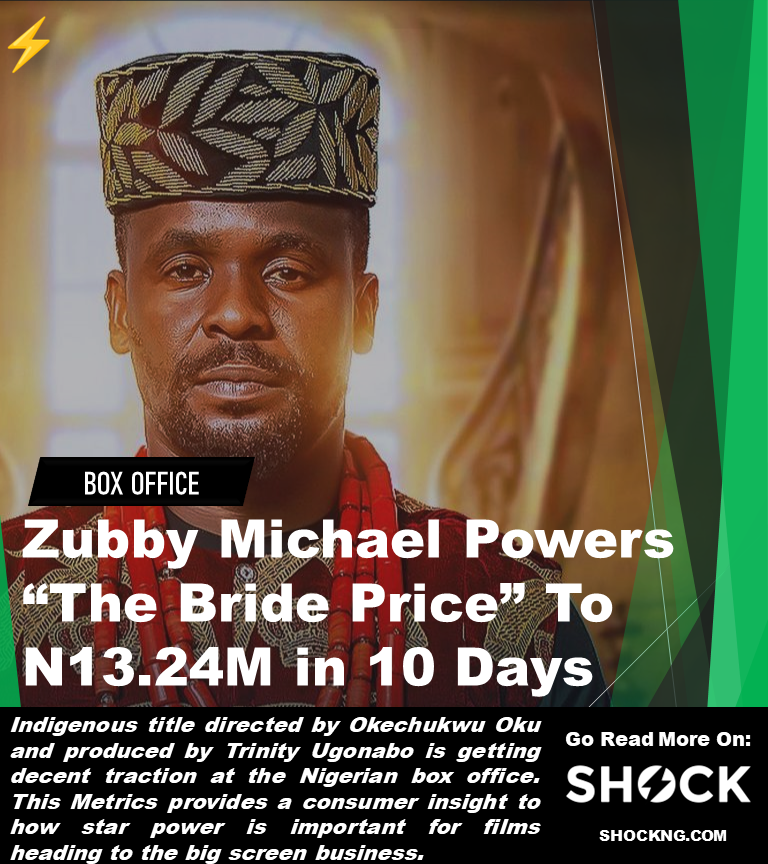 Tell Me More
Directed by Okechukwu Oku and produced by Trinity Ugonabo, "The Bride Price" has made over N13 million in ten days.
Released on the 5th of May, the title debuted in 49 locations nationwide. It is being distributed by Blue Pictures. After three days, the title opened with N5.76 million. It would later gross N8.95 million after one week. That week, the film ranked second at the box office after "Guardians of The Galaxy Vol. 3."
The flick had made N13.24 million in ten days, showing in 47 locations. In its second week, the title is still in its second spot at the cinema, after "John Wick: Chapter 4," "Honey Money," and "Love Again."
3 Days — N5.76 million
7 Days — N8.95 million
10 Days — N13.24 million
The drama stars Zubby Michael, Ebele Okaro, Nkem Owoh, Juliana Olayode, Beverly Ukegbu, Prince White, and others.
The film follows the story of a barely educated spare parts dealer who cuts off his wife's family from their lives after he was made to pay through his nose for her amidst her father's reluctance.
It's no gainsaying that among different factors that can contribute to the success of a title at the box office, the assemblage of the cast plays a key role.
In the picture, Zubby Michael is the most popular star and probably one of the reasons why this film is driving this niche number. He is undoubtedly a strong box office lead, as he has featured in several box office titles.
Some of the titles he has starred in are Omo Ghetto: The Saga (N636.12 million), Passport (N86.34 million), Ponzi (N32.13 million), Brotherhood (N328.88 million) and Rising: City of Dreams (N12.05 million).
It should also be mentioned that the Igbo indigenous films can do well with more marketing power and have their own "King of Thieves" moment. Just like the assemblage of the cast is important for a title's reception, the amount of energy given to marketing the title is also of the essence.
How far do you think "The Bride Price" pull for its final gross before new titles come up to change demand?
we have no idea but projections are probably north of N30M if demand is steady.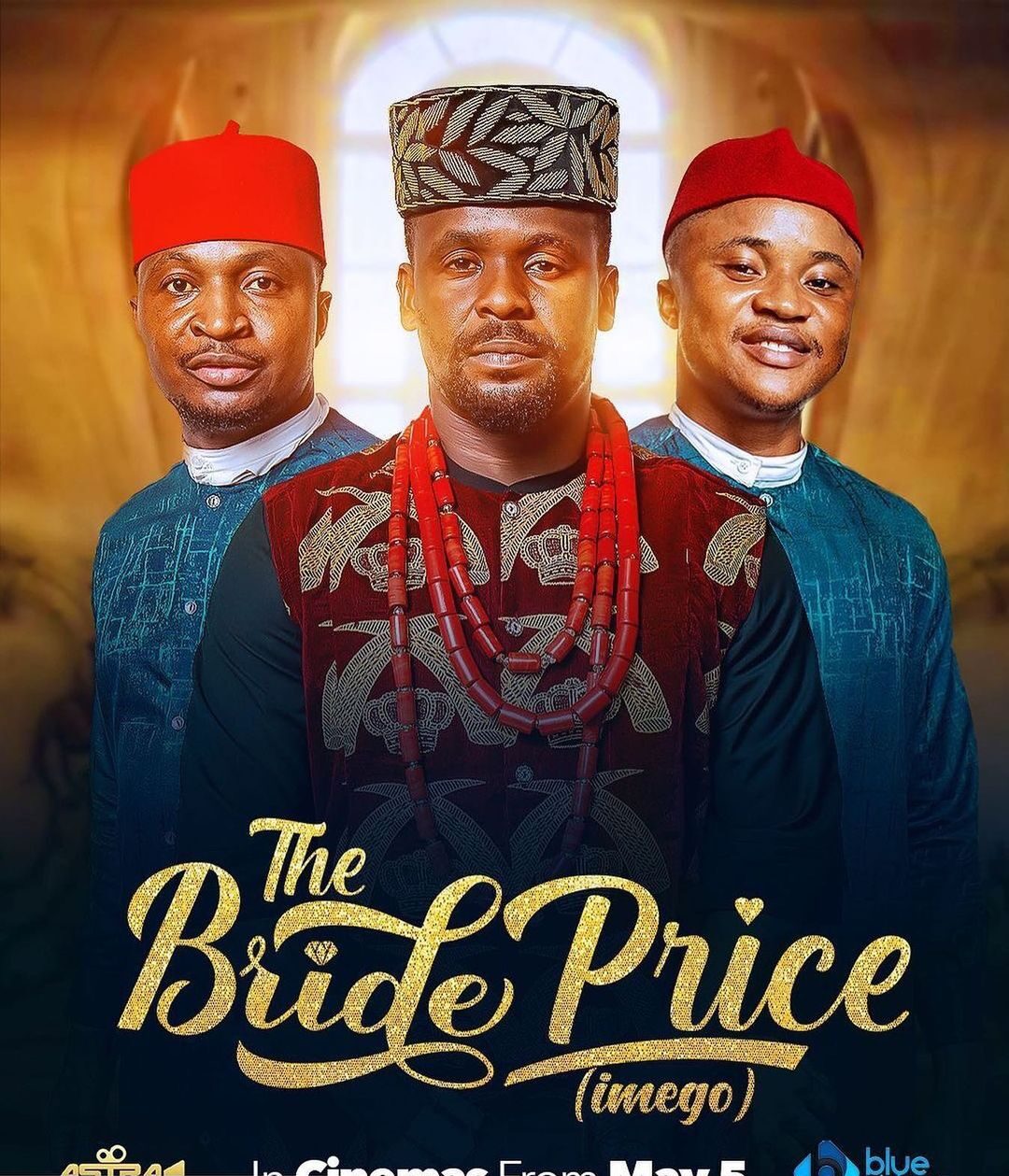 Thanks For Reading
Shockng.com Covers the Business of Film/TV and the Biggest Creators in Sub-Saharan Africa.
Let's be Friends on Instagram @shockng