The Story⚡
The Nigerian box office loves Yoruba epics as "Orisa" pulls the biggest Nollywood opening of 2023.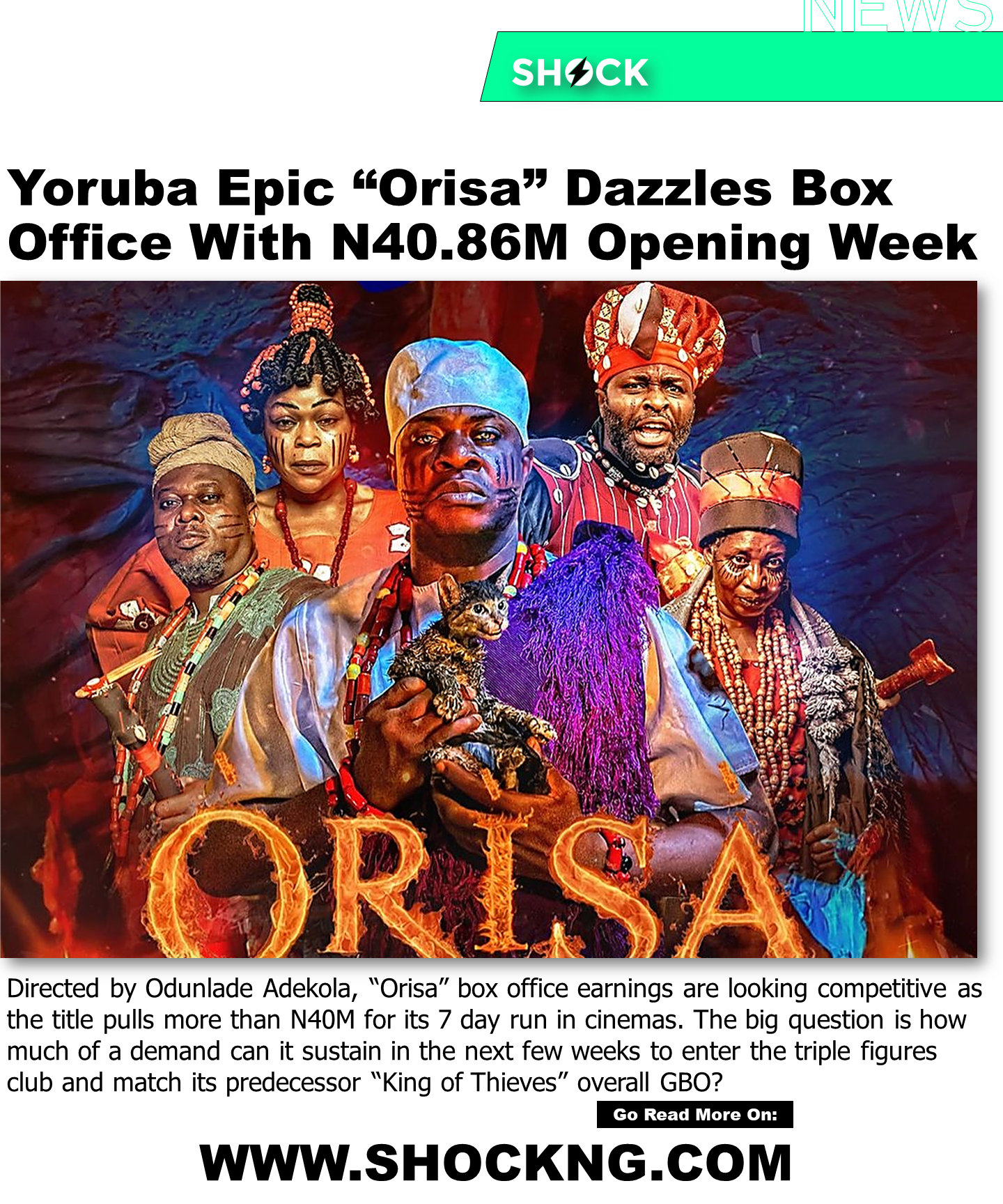 Tell Me More
"Orisa" is a compelling drama that delves into the intricacies of human emotions, relationships, and the pursuit of dreams. Set in a rural Nigerian community, the film follows the journey of Adeolu (played by Odunlade Adekola), a young man determined to break free from the shackles of poverty and superstition that have plagued his family for generations.
As Adeolu confronts societal norms and battles personal demons, he becomes entangled in a series of events that test his resilience and faith.
Released July 21st, Orisa pulled impressive numbers of N27.58 M in 3 days and N40.86M in 7 days.
Despite heavy competition from Hollywood products, the title was able to pull double digits demand which reflects how the non-Lagos market is crucial to box office success.
See the Top 5 below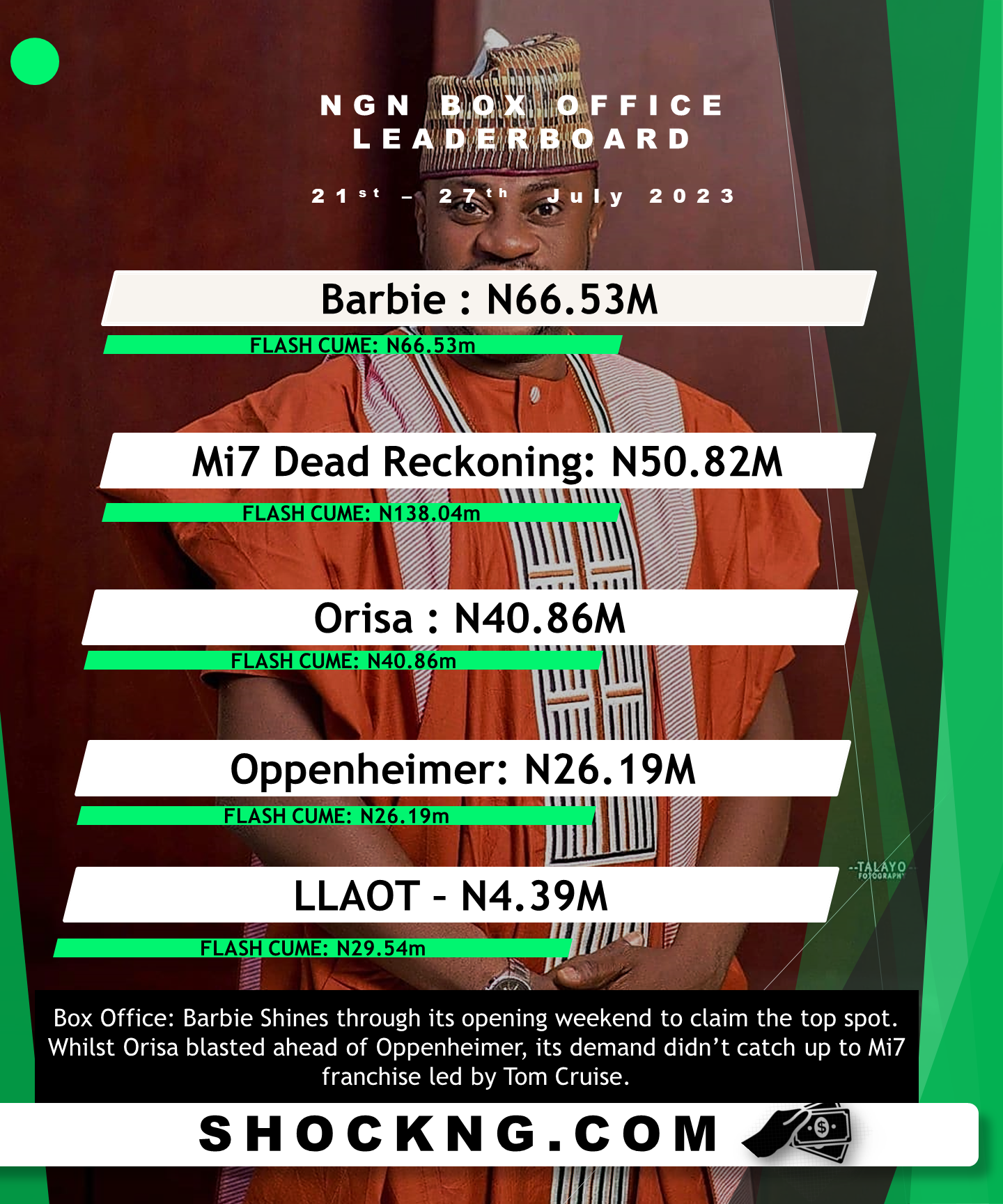 Tangent
In 2022, one of the biggest moments at the domestic box office here was "King of Thieves" minting an N300M hit. No one saw these unprecedented numbers happening at all.
The title produced by Femi Adebayo's Euphoria 360 and Niyi Akinmolayan's Anthill studio finessed the market in April with an N69.23 opening week and then a continuous double-digit gross for 4 consecutive weeks.
With Muslim holidays and less of Hollywood competition, the title wrapped up its run to join the N300M GBO club.
The Big question is can "Orisa" pull the same earnings trajectory as "King of Thieves"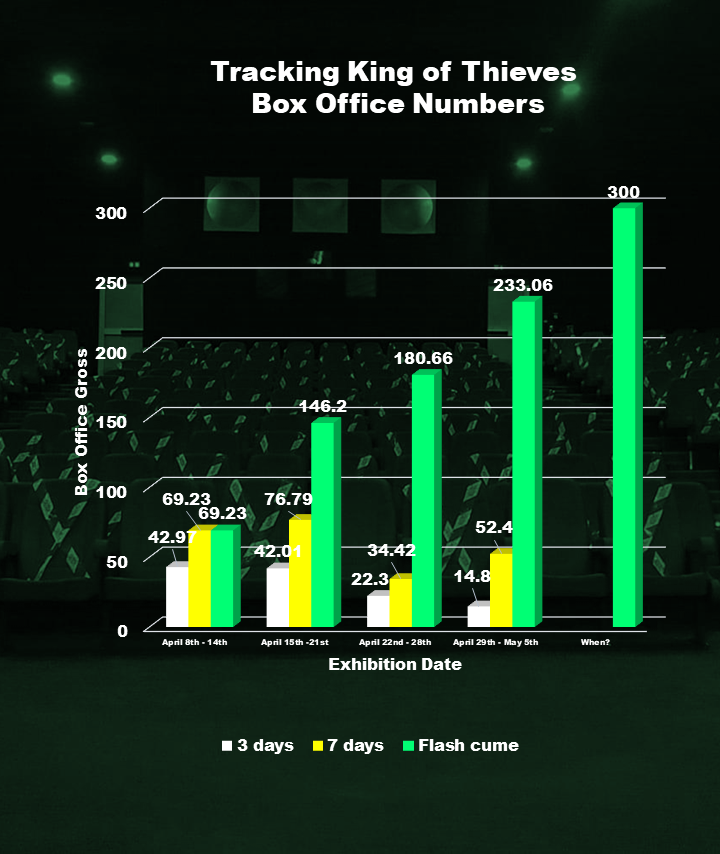 In Summary
There is a high chance that Orisa can hit the N100m mark in 14 days.
If it does, it will be the first Nollywood title to do so for 2023 which is quite a mark in the current climate of the exhibition market.
SHOCK will keep track of the numbers – be sure to follow us for more data updates on Instagram @shockng