The Story⚡
From social media bants to the big screen – "Who Do You Choose?" will bring to life the fun rivalry of two Nigerian men looking to win a woman's heart.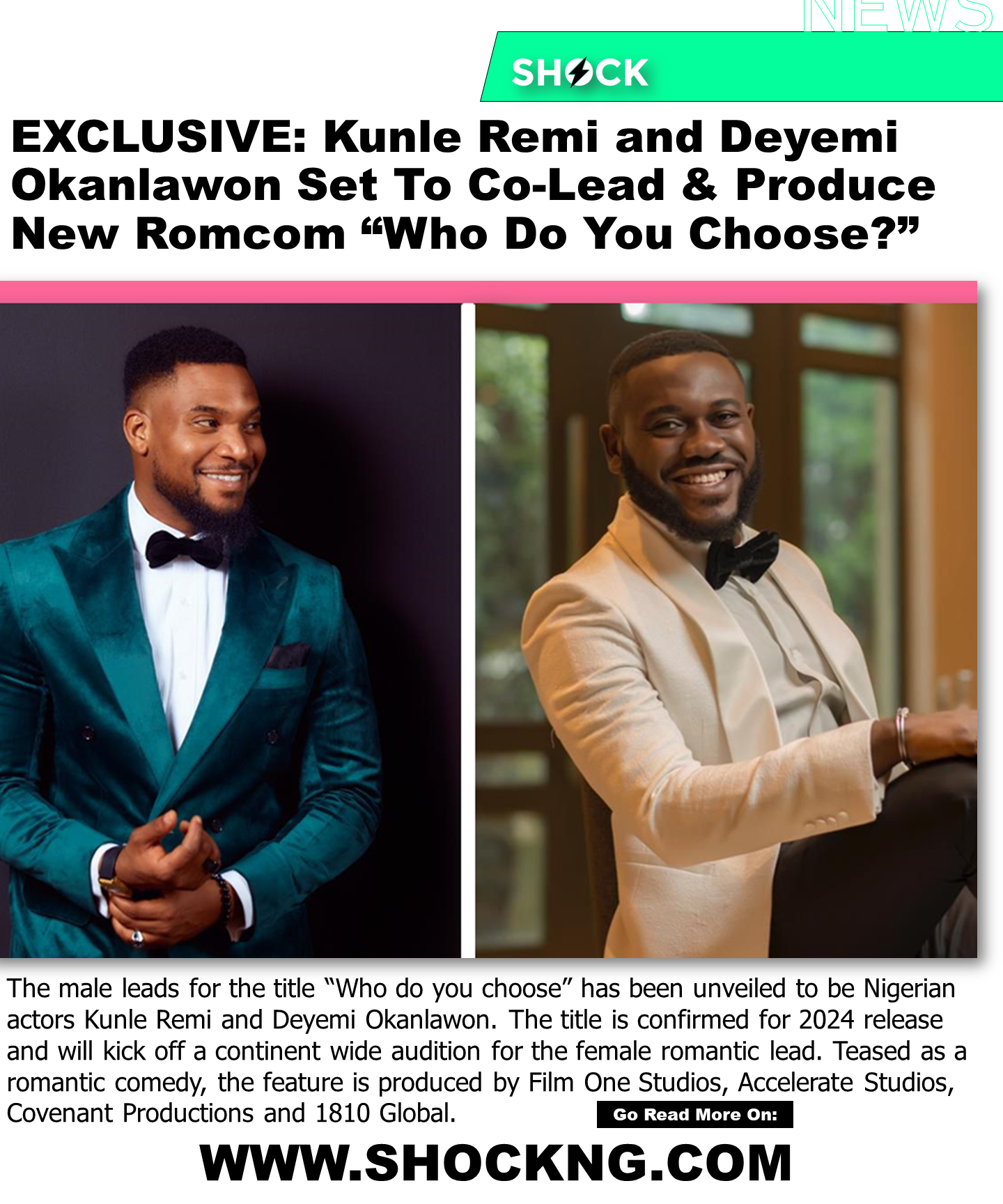 Tell Me More
Nigerian Actors Kunle Remi and Deyemi Okanlawon are teaming up to make a new rom-com feature – "Who Do You Choose? "
The new title stems from an inside joke about the actors' social media rivalry.
"Who Do You Choose" follows two Nigerian men in the fashion world who fall madly in love with the same woman and will do anything to make a relationship happen, hence the title – Who Do You Choose?
According to the makers, the casting for the female lead will kick off soon and will be an expansive process, taking place all over Africa; South Africa, Ghana, Kenya etc. The chosen female lead will be flown in during the production phase.
How This Rivalry Started?
In an exclusive press statement on how this social media rivalry started + what's exciting about this project.
Here is what the co-leads have to say:
KR: This rivalry started when I knew he existed. WDYC is an exciting way to finally settle this matter once and for all. (If you ask what the matter is, it's all fhingz) – If we have to do it in a film, so be it."
Deyemi: You mean between The Actor and the Tiktok artist? Well the first day I met KR he told me he wanted to be just like me, so, just as there can't be rivalry between eagles and doves, there's really no rivalry between us.
On what to expect:
Deyemi: Apart from giving him a masterclass in A-list acting, I finally get to beat up KR and get paid for it… bucket list fhingz!"
In Summary
The title is produced by Film One Studios, Accelerate Studios, Covenant Productions and 1810 Global.