The Story ⚡
Idowu Okeniyi's Jungle Justice has been selected to screen at this month's edition of Short film Saturday. This will be the 2nd edition of the series in partnership with Soliel Space, Nollywood week and Shock.
Soleil Space is meant to be a place to explore and discover the work of film and TV creators from the Global South diasporas around the world. A media company with the mission of achieving a more equitable and representative global media landscape through film, television and branded content, Soleil Space focuses on the global diasporas of Asia, Africa, Latin America and the Caribbean.
Join us here: https://youtu.be/x99tpwHjB4I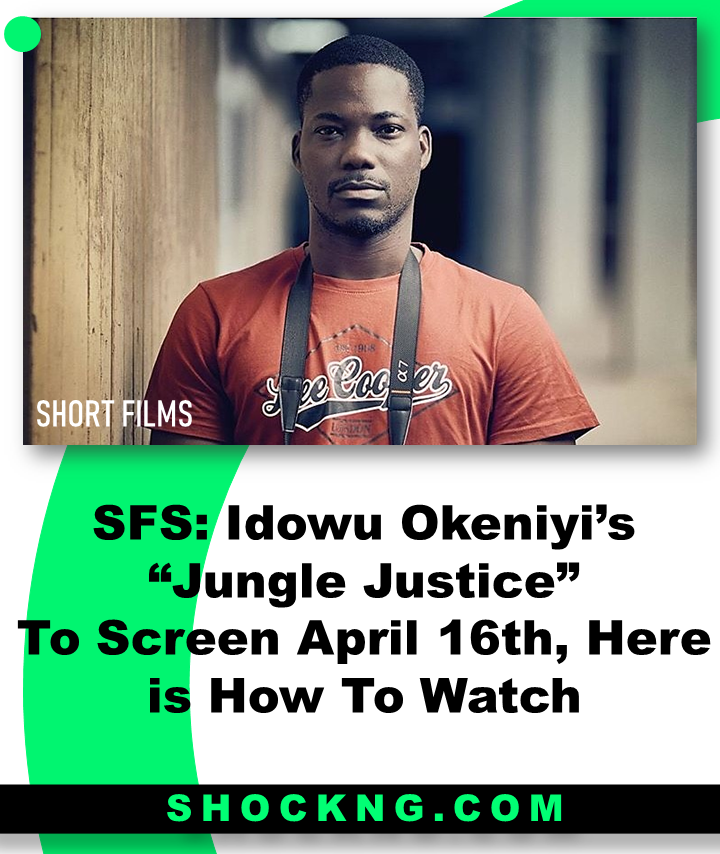 Tell Me More
Synopsis: Young Kofi lives in a Ghanaian beach town, James Town, with his mother and father. He finds himself in constant trouble and alters not only his character but those around him too.
How far will those who love him go to keep him safe? How far will he go before he truly learns a lesson?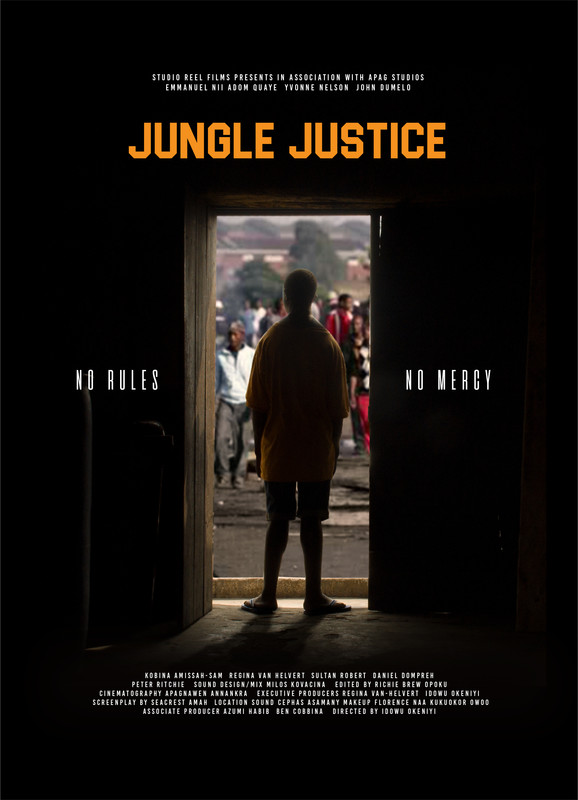 Director bio: Idowu Okeniyi is a Nigerian-Ghanaian Film Director, Director of Photography and Producer.
He completed his education at Central University College as an Architect before training as a film director in 2013, although he began his career in filmmaking earlier in 1999 as an actor in a Nigerian television series and in 2008 as a director when he shot and directed his first short film with a camera phone and his college roommates as actors.
He is the co-founder of Studio Reel Films; With countless short films under his belt, he is currently working on his first feature film, "One Chance" now in pre-production.
Director Statement
I was born to a Ghanaian mother and a Nigerian father, I grew up living in both countries and was exposed to several cultures. One prevalent theme in these cultures is the notion of family and community life, which is considered very important. Respect, loyalty and togetherness are key values and these values come with functionality.
It`s a way to keep the community safe and foster living together. When a situation or individual threatens this safe structure, it will definitely be addressed by the community.
In the olden days, conflicts used to be solved by bringing the issue before the community chief whom they trusted in to judge with no bias, the problem was resolved by applying the community`s customary rules.
However, the introduction of urbanization and the ongoing migration flows to the city have led to a loss of these key values that used to regulate everyday life, therefore any conflict that arises most likely results in chaos.
Another factor is the present mistrust and disbelief in the police force.
People rather take matters into their own hands and this often happens in a violent manner, by performing "Jungle justice"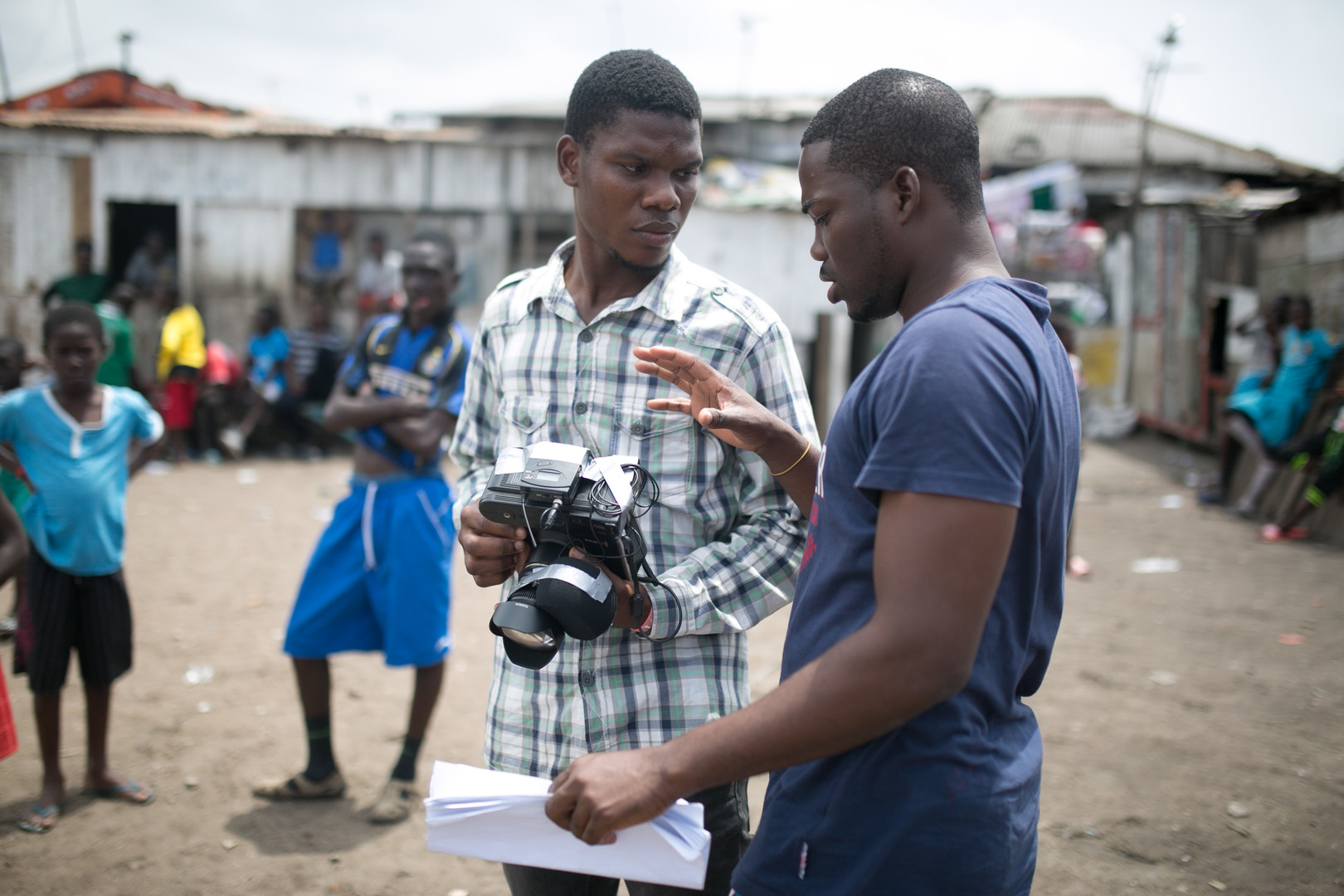 It`s difficult to balance the protection of human rights and respect for a community`s culture. However, regardless of any tradition or cultural belief, everyone has the right to be heard by a neutral and impartial body before getting sentenced.
This is not the case in some parts of the world but the focus in this short film is on the present situation in Ghana and Nigeria because this is where I saw it firsthand.
I was seven when I witnessed a case of jungle justice, I was playing with my friends outside my house when I saw a mob chasing an alleged thief.
The person who was being chased, probably even innocent, never had the chance to share his side of the story or defend himself. He was chased and killed in cold blood and this scared me for life. There was also the case of the "Aluu 4 lynching" in Nigeria in 2012 where four innocent students were lynched to death.
These events, the perceived ineffectiveness of the police force, and the love within a community that gives led to such acts inspired me to tell the story of Jungle Justice.
Join us
Here is a link to join the screening of Jungle Justice: https://youtu.be/x99tpwHjB4I