The Story ⚡
Actor Uzoamaka Aniunoh has made her directorial debut with an intertribal love story titled Love Language.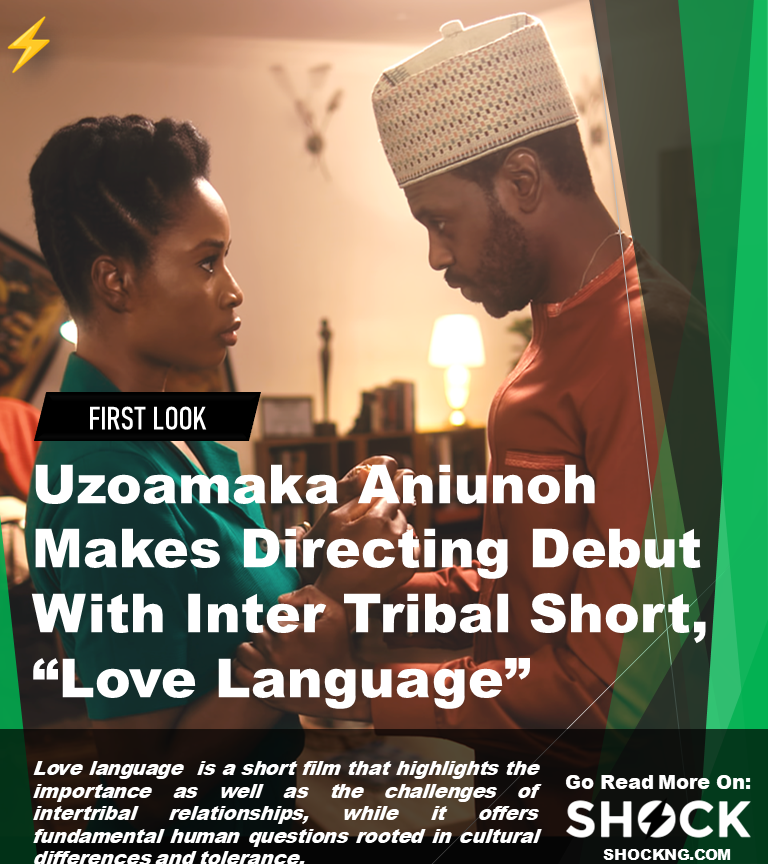 Tell Me More
Set in modern Lagos, the story follows the lives of Chioma, played by Uzoamaka Aniunoh, and
Abdul (Adam Garba) as they navigate their love and differences.
One conversation unravels many untouched layers of their realities which puts their bond to the test.
The film written by Uzoamaka is produced by Josh Olaoluwa, with cinematography credited to Joseph Adeniyi Omobulejo. Orire Nwani served as the creative producer while Mudiakeoghene Ori-Jesu is the executive producer.
Talking about her experience writing, directing and acting on this project, Uzoamaka shares:
'It was not plain sailing, as I had to wear many hats on Love Language whilst ensuring that I gave my best in all directions.
I had been playing with the idea of the film for a while and once I had the script out, I was quite certain this was going to be my directorial debut. I worked with an excellent team and this made it much easier for me'. Love language highlights the importance as well as the challenges of intertribal relationships, while it offers fundamental human questions rooted in cultural differences and tolerance.
It presents people truthfully and without judgment doing what they deem best to be heard, to be seen, to be understood. Love Language is a mirror through which we see ourselves.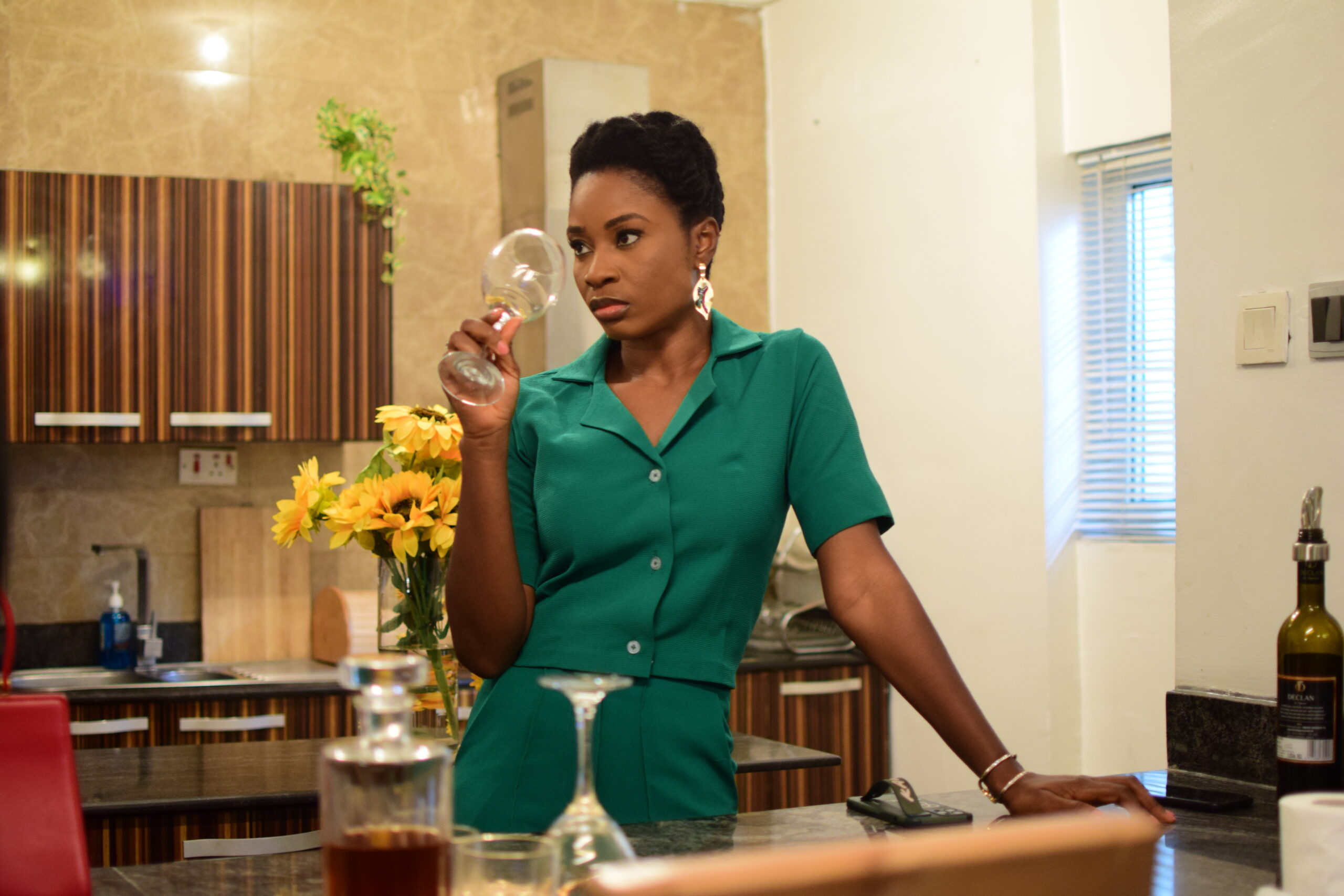 Who is Uzoamaka Anuinoh?
Uzoamaka Aniunoh is an actor and a writer based in Lagos, Nigeria. She began her acting career in November 2017 after being cast to play a supporting role on the Pan-African TV series, MTV Shuga.
Since then, she has starred in several notable movies and TV shows– most recently a feature film, MamiWata by CJ Obasi– the first Nigerian film to be accepted into Sundance Film Festival. Uzoamaka holds a Bachelor's Degree in English and History from the University of Nigeria, Nsukka and a Masters Degree in Creative Writing from the University of Birmingham, England.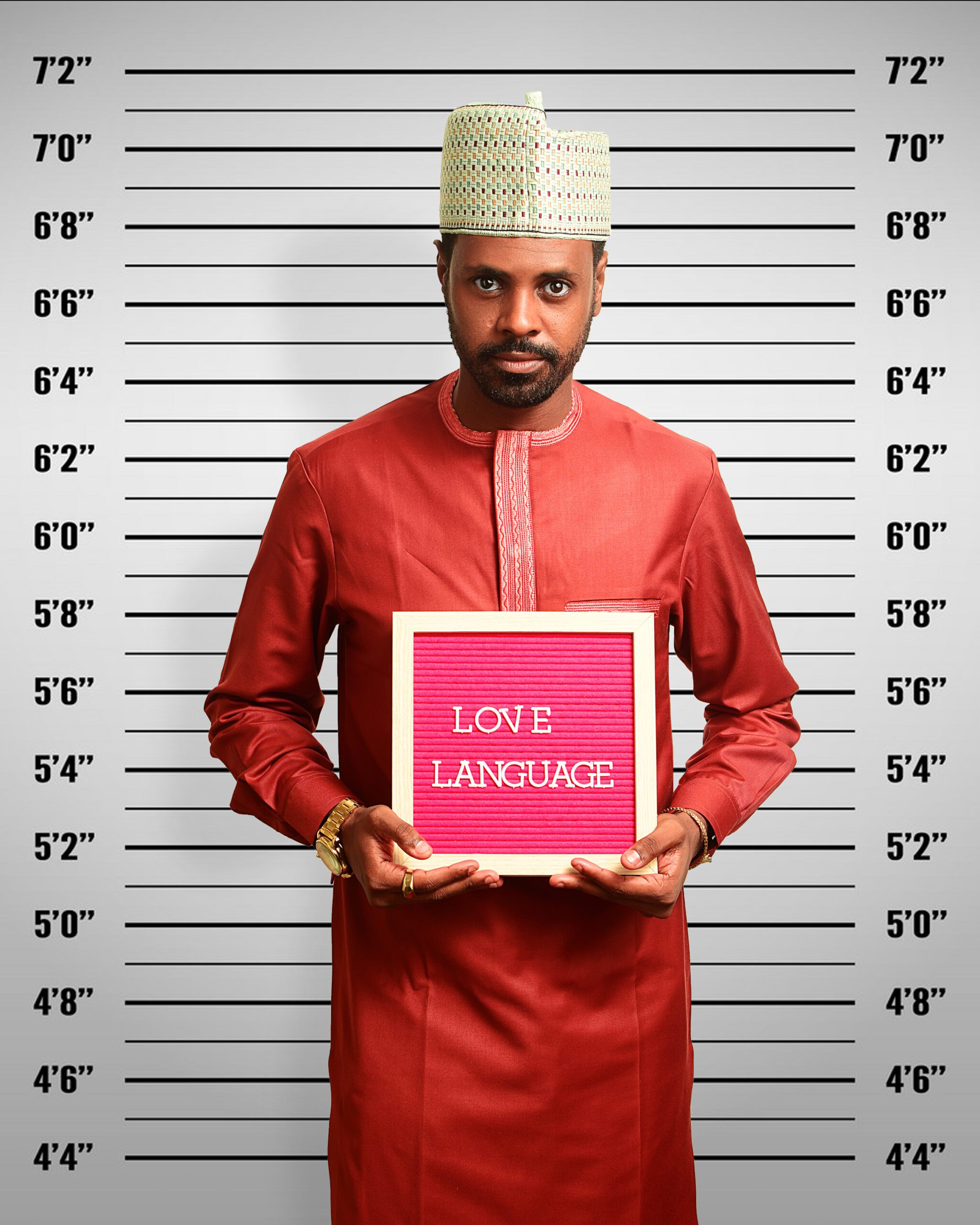 On Casting Adam Garba, Producer Josh Olaolu mentioned that: 'although most of the dialogue
in the film is delivered in English, a few pivotal scenes were done in his native language– Hausa.
And looking back at his brilliance now, I believe only Adam could have played Abdul'.
Love Language is now set to begin its Festival run across local and international film festivals
around the world, before a wider release of the film for general audiences.