The Story⚡
Chioma Paul-Dike's Until 23 will screen at the Africa International Film Festival this November.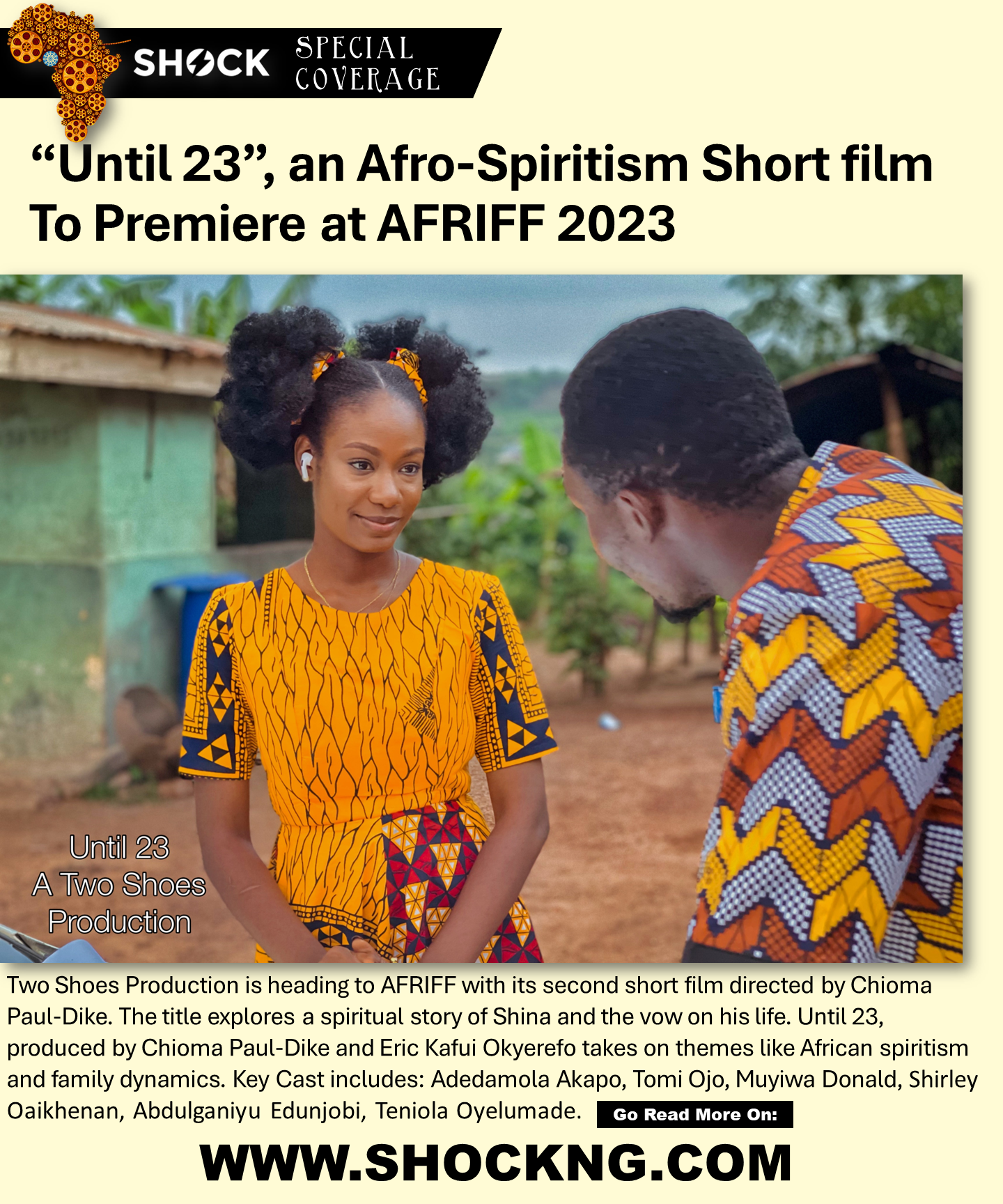 Tell Me More
Two Shoes Media production has confirmed that its second short film, Until 23, produced by Chioma Paul-Dike and Eric Kafui Okyerefo will debut at AFRIFF 2023.
Under 23 tells a spiritual story of Shina and the vow on his life, the plot details read;
Shina gets a request to accompany his beautiful acquaintance, Adesewa, to Lagos as she hates driving alone at night. Shina hesitates, considering informing his parents, but Adesewa convinces him to try something spontaneous, promising to bring him back the next day.
The next day, Adesewa tries in vain to wake Shina when she's advised to return him home.
Upon arrival in Abeokuta, Shina's devastated parents instruct Adesewa to drive Shina to an Ifa's shrine where the truth of a 22-year-old vow is unravelled.
Cast
Adedamola Akapo – Shina
Tomi Ojo – Adesewa
Muyiwa Donald – Ifa
Shirley Oaikhenan – Iya
Abdulganiyu Edunjobi – Baba
Teniola Oyelumade – Giwa
Director's Approach
In an exclusive conversation on the title, Director Chioma Paul-Dike shares her inspiration, approach and references for Until 23.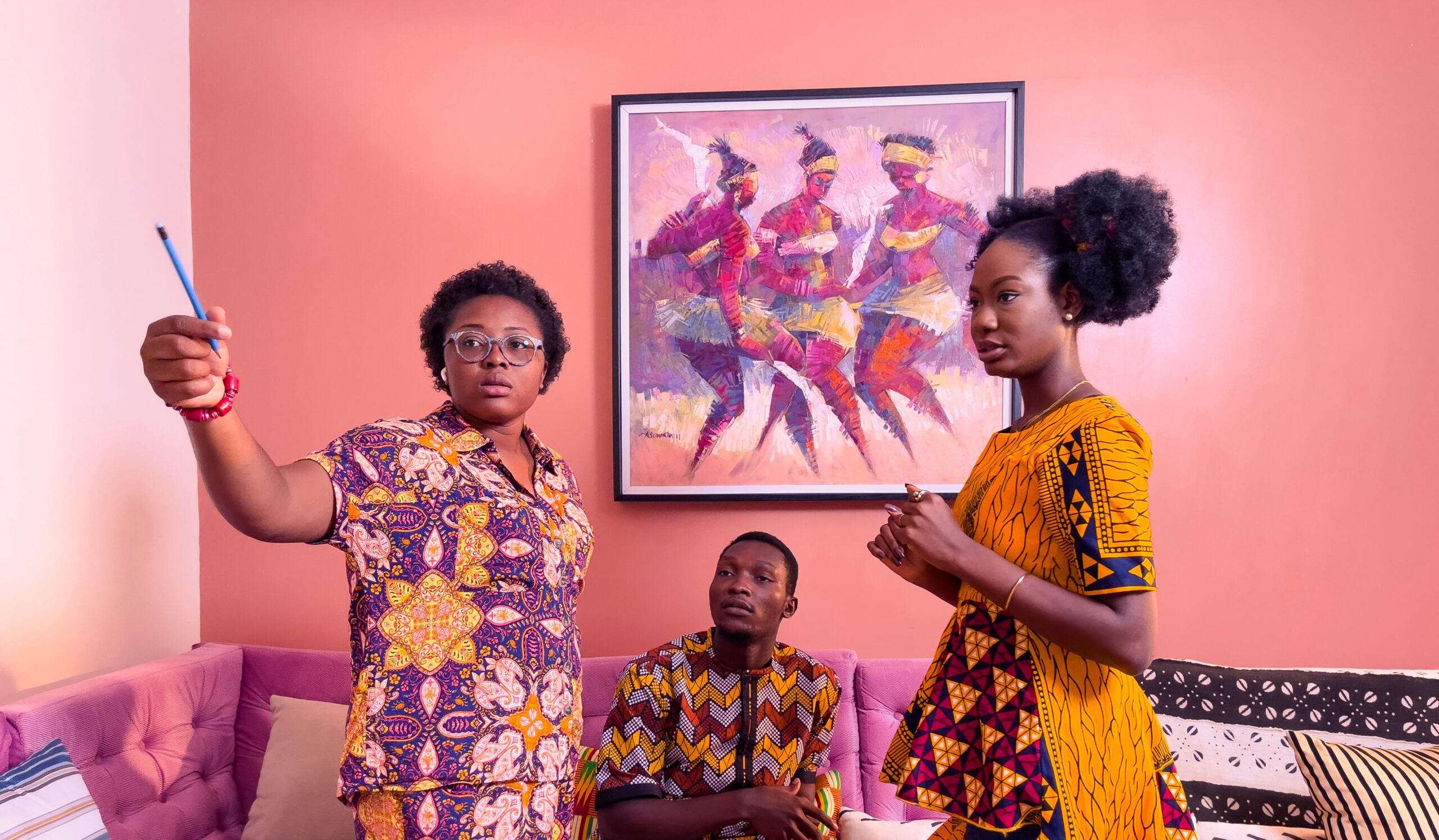 Until 23 is an intentional African story that highlights African tradition and Spiritism beyond life as we know it. While this isn't a happy story, we're reminded of everything that makes us human – family, friendship, hope, and death. The short film was born out of familiar stories of people we know and stories we heard about how desperate parents in need of children make vows that they either forget as soon as the child is born or completely forget to share these vows with their children, who often have to pay the brunt of the vows.
A film that stood as a reference while making Until 23 is the Sudanese film You Will Die at 20
The Big Vision: Shina is the kid left in the dark till the end. However, we didn't want a sad film from the get-go, so we infused a sense of hope, warmth, and 'looking forward' to something until the carpet was pulled from under our feet, and that's what I brought into telling Until 23. You don't feel all hope is lost until the end.
How To Watch
On Tuesday, 7th of November 4:55 pm – until 23 will screen for Audiences at AFRIFF.
In Summary
Beyond the culture in Until 23, the audience will see African spiritism, friendship, family and a mix of everything that makes us human.