The Story⚡
Taiwo Egunjobi's noir drama, A Green Fever will premiere at AFRIFF 2023.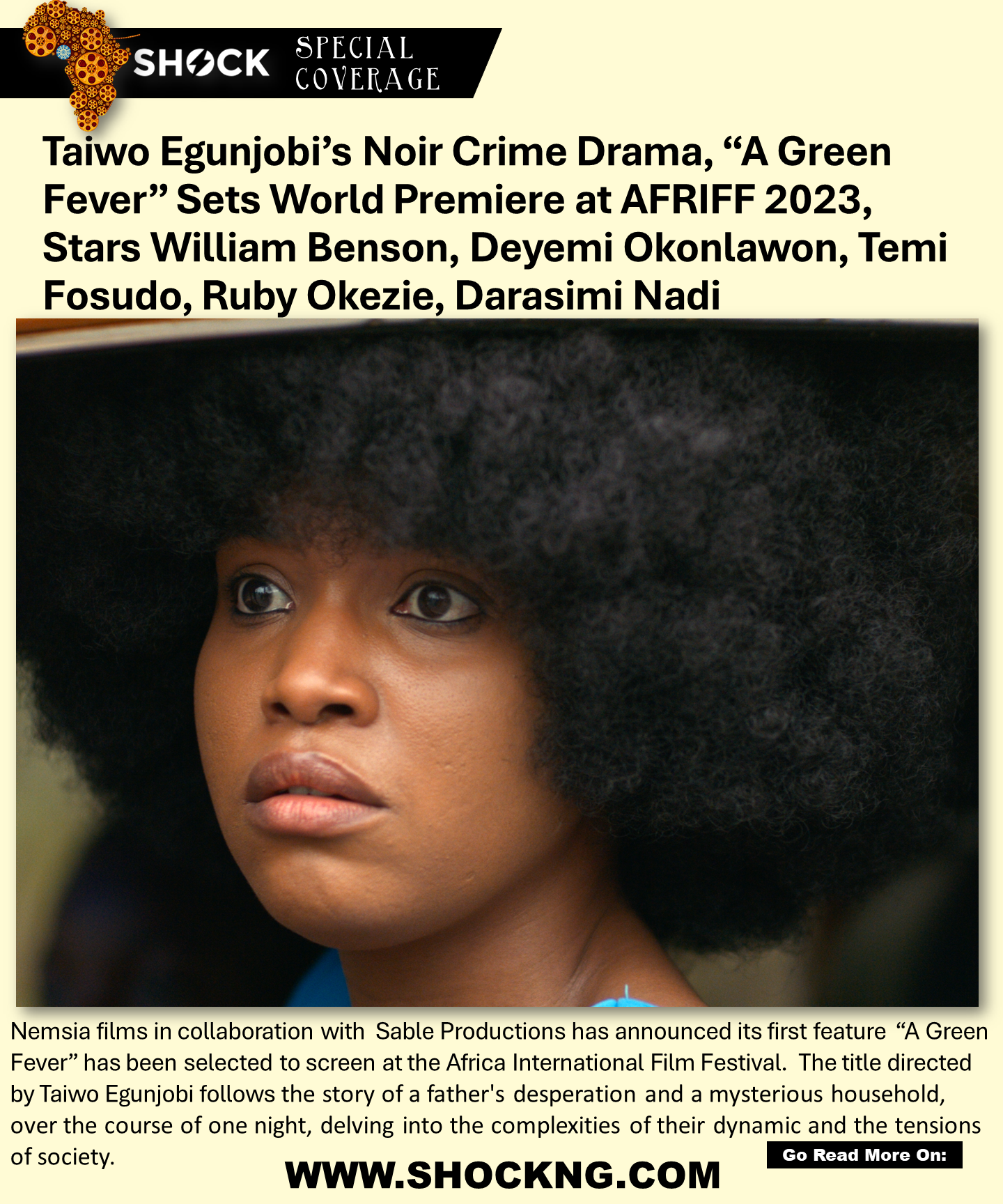 Tell Me More
Nemsia Films in collaboration with Sable Productions has announced its first feature "A Green Fever" has been selected to screen in competition at the Africa International Film Festival. The title directed by Taiwo Egunjobi follows the story of a father's desperation and a mysterious household, over the course of a night delving into the complexities of their dynamic and the tensions of society.
Plot
Written by Isaac Ayodeji, Produced by Emiola Fagbenle, and directed by Taiwo Egunjobi, A Green Fever is a film noir set in the 80's. The film synopsis reads;
Kunmi, an architect, and his daughter Ireti, who has a rare medical condition, rush into a mysterious mansion in the middle of nowhere after Ireti suffers a lethal stroke as they journey through the outskirts of 80s-era Ibadan to Old Oyo.
With a curfew in town and no other options to take, Kunmi and Ireti are asked into the old residence by the kind and nervous host, Matilda. But things turn sinister when Colonel Bashiru, her lover arrives suddenly, rendering a potentially random night increasingly unnerving and viscerally disturbing.
CAST
William Benson as "Colonel Aliyu Basiru "
Ruby Precious Okezie as "Matilda"
Deyemi Okanlawon as "Colonel Okoli'"
Darasimi Nadi as "Ireti"
Temi Fosudo as "Kunmi Braithwaite"
Toyin Oshinaike as "Soldier"
Tobi Marho as "ADC"
Chukwu Martin as "Chinaza"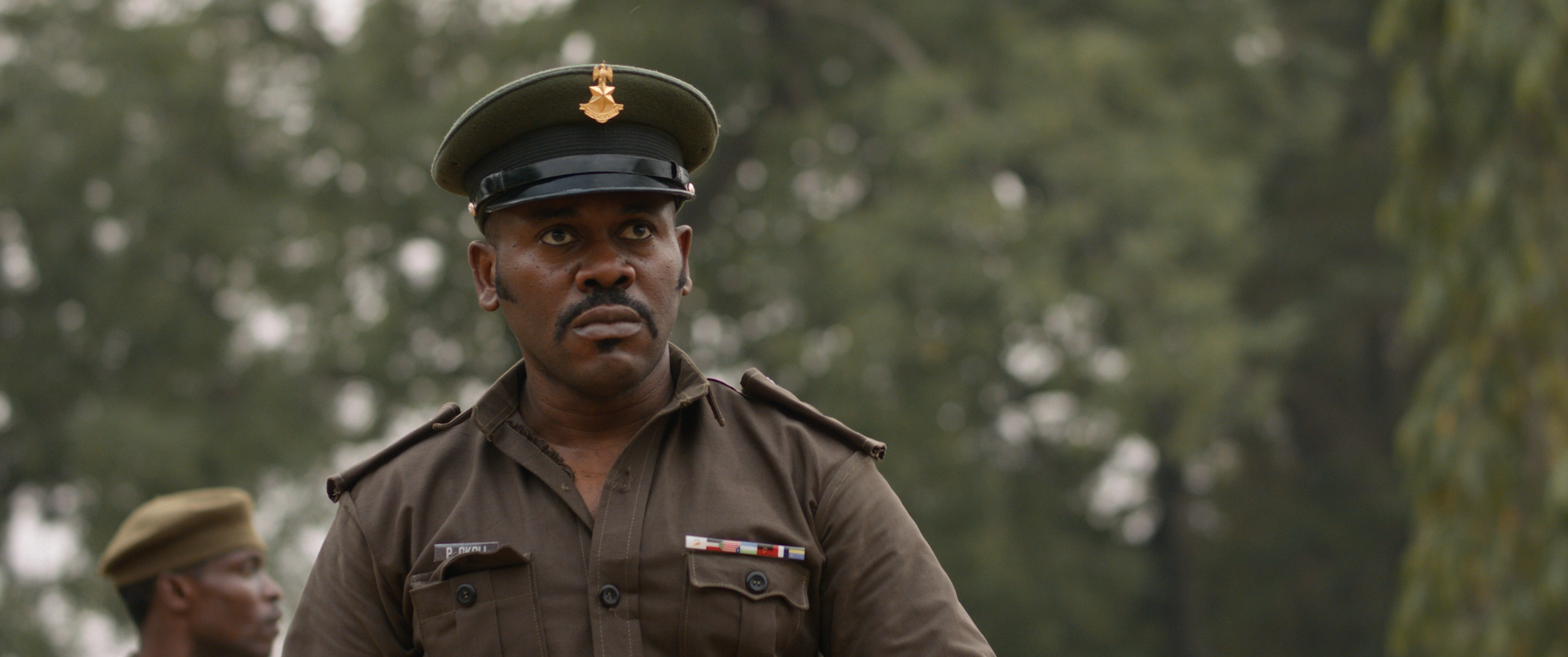 Director's Statement
A Green Fever is a noir crime drama set specifically in the city of Ibadan. The film explores the themes of power, corruption, and societal upheaval within the backdrop of a single night and its aftermath. It tells the story of a father's desperation and a mysterious household, delving into the complexities of their dynamic and the tensions of society.
Lensed by Fadanma Okwong, the feature represents the fabricated ailment used by the protagonist to shield his daughter, but also symbolizes the consequences of a life consumed by greed. The film aims to capture human desire, ambition, and the cost of pursuing them. Through our portrayal of the 80s, we hope to create a rich and immersive experience that delves into the complexities of our shared humanity.
Director's Inspiration
I've always been deeply interested in the events and people of the 1970s and 1980s in Nigeria. It was a highly dramatic period in Nigerian history, marked by coups, political instability, and pervasive paranoia. However, it was also a time of cultural Renaissance evident in the movies, music, and literature.
My intrigue, along with that of writer Isaac Ayodeji, was sparked by an old story idea about a man lost in a vast house who eventually gets crushed by a colossal sculpture.
The film also owes a lot to the noirs and thrillers of the 50s, we also spoke a lot about Peter Bogdanovich's Paper Moon and Hateful Eight by Quentin Tarantino. The title A Green Fever refers to some type of fever but it also refers to a sick desire for the "green" money.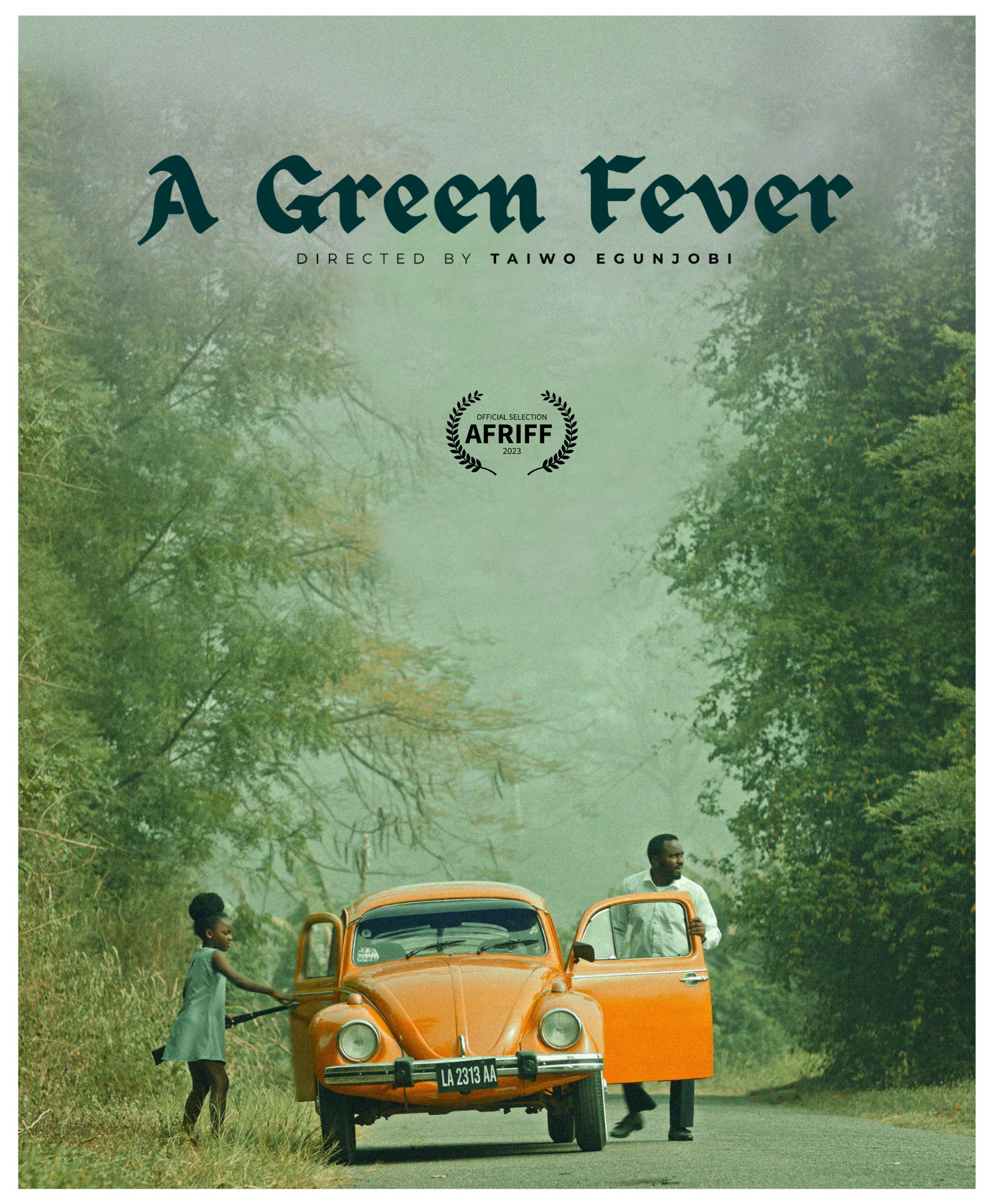 Key Background
Taiwo Egunjobi is a Nigerian film director and screenwriter, he studied Psychology at the University of Ibadan and has written films such as Gidi Blues, and The Grudge amongst many others. His feature film debut, In Ibadan, found critical acclaim after screening at several international and local film festivals.
In 2021, his second feature, All Na Vibes was an opening night film at the prestigious Nollywood Week Festival, Paris, also screening in festivals from Argentina, Brazil to the USA. Most recently, All Na Vibes is currently streaming on Netflix. A Green Fever is his 3rd feature film.
In Summary
A Green Fever Made by Nemsia Films in collaboration with Sable Productions will keep audiences at the edge of their seats, it promises to transport watchers to an intimate and claustrophobic vision of the vibrant yet turbulent world of 1970s-1980s Nigeria.