The Story ⚡
Unseen, Netflix's new series from South Africa has recorded a global hit.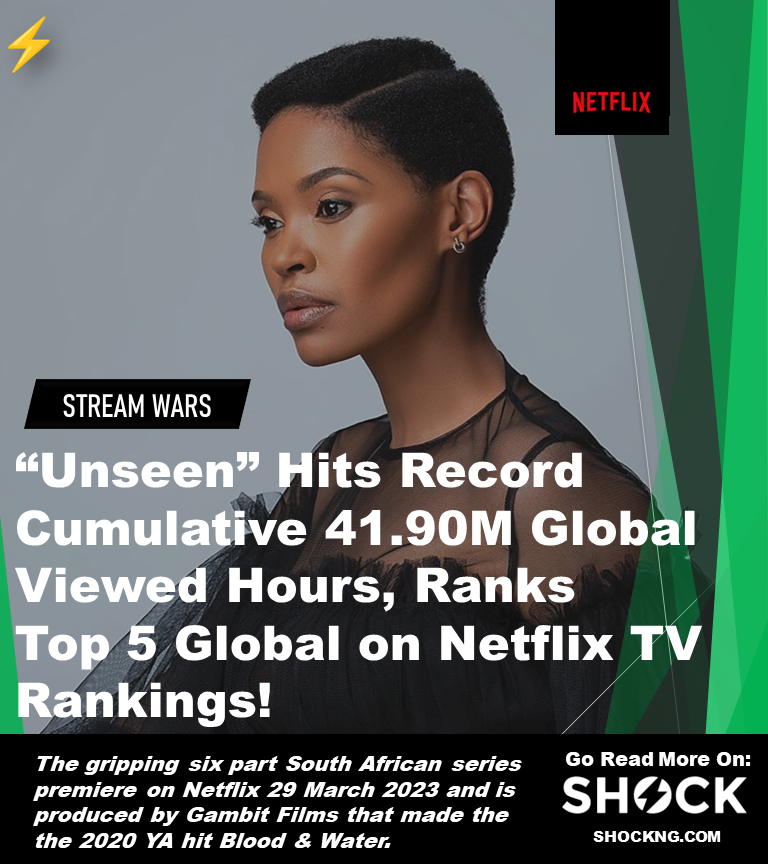 Tell Me More
The six-part thriller follows Zenzi Mwale hiding behind her identity as an unremarkable cleaning lady while desperately searching for her husband after he is released from prison.
While Zenzi doesn't seem like someone who'd be capable of harm, the series charts her descent from "cleaner to killer" as she heads down a "dangerous and destructive path littered with sinister characters who want to exploit her for their nefarious schemes.
Unseen is an adaptation of Fatma, a Turkish Netflix series released in 2021 and created by Özgür Önurme.
The title stars Gail Mabalane, Mothusi Magano, Colin Moss, Brendon Daniels, Hein de Vries, Waldemar Schultz, and others.
Data Insights
From its premiere date of March 27th – April 2nd, the series delivered a strong metric of 24.32M view hours. The title ousted You, Emergency, and Wellmania to rank 4th on the TV English rankings.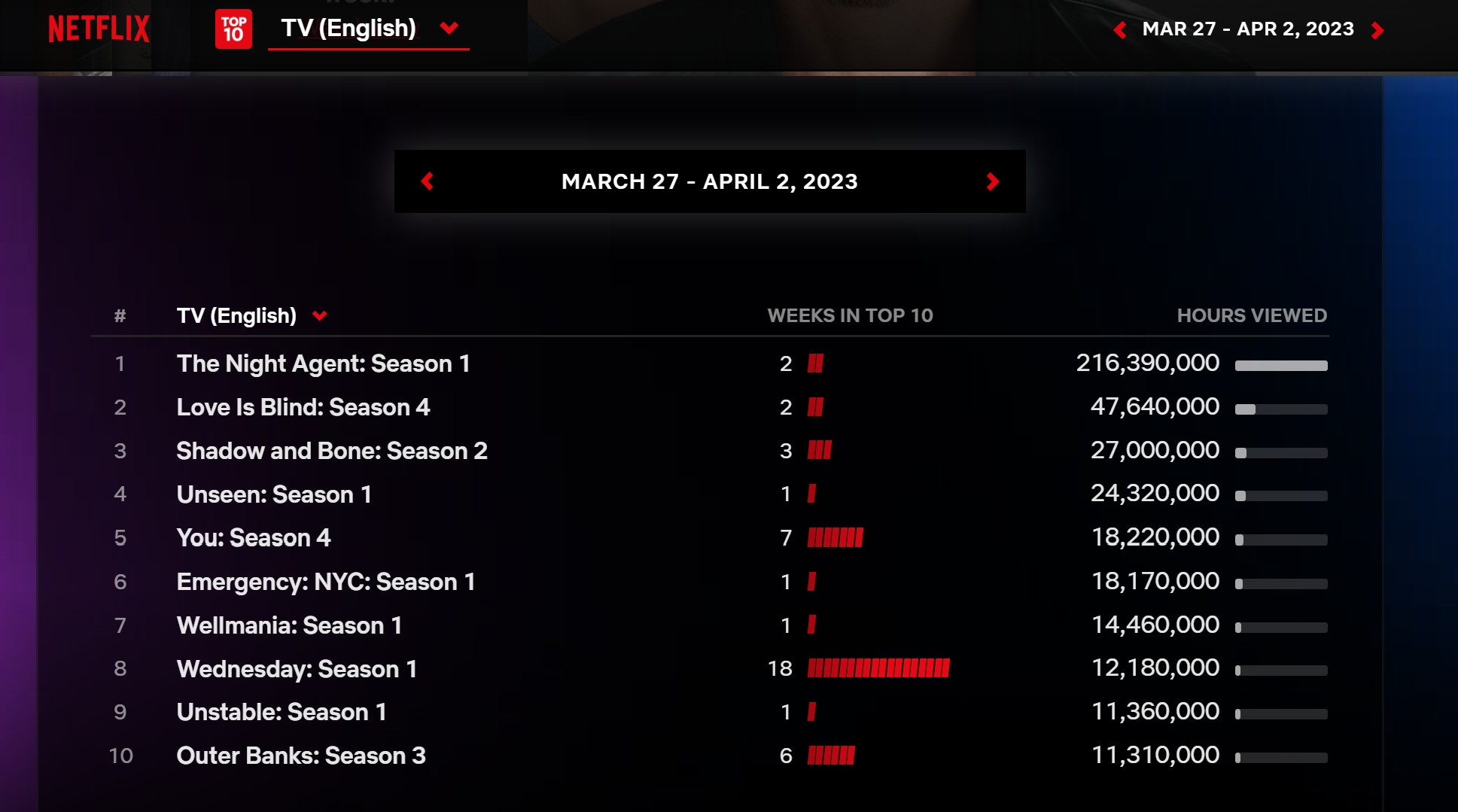 The second-week data from Netflix has confirmed the title now has cumulative hours of 41.90M. The series so far maintained its 4th position and was only overtaken only by Beef, a new American comedy-drama show starring Ali Wong and Steven Yeun.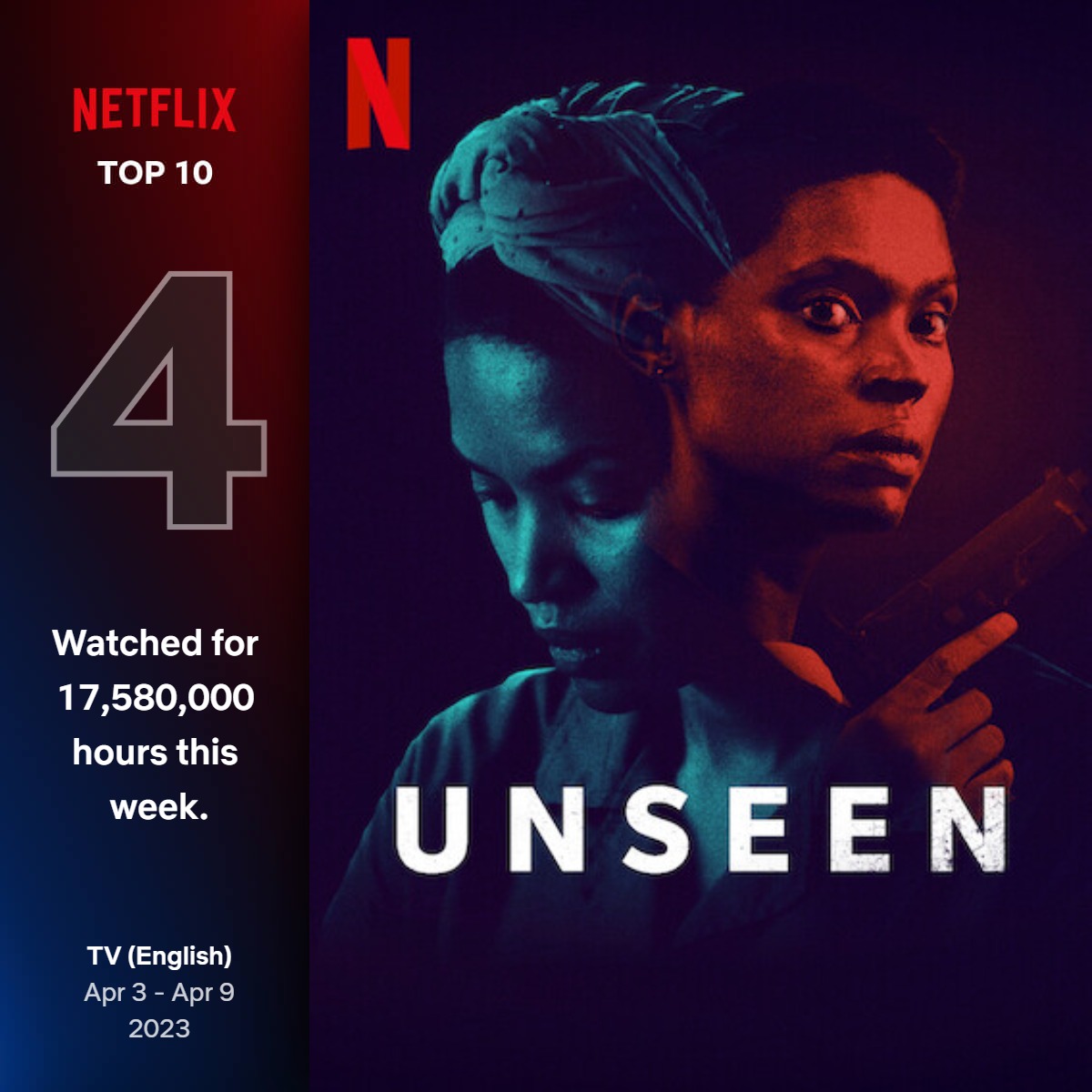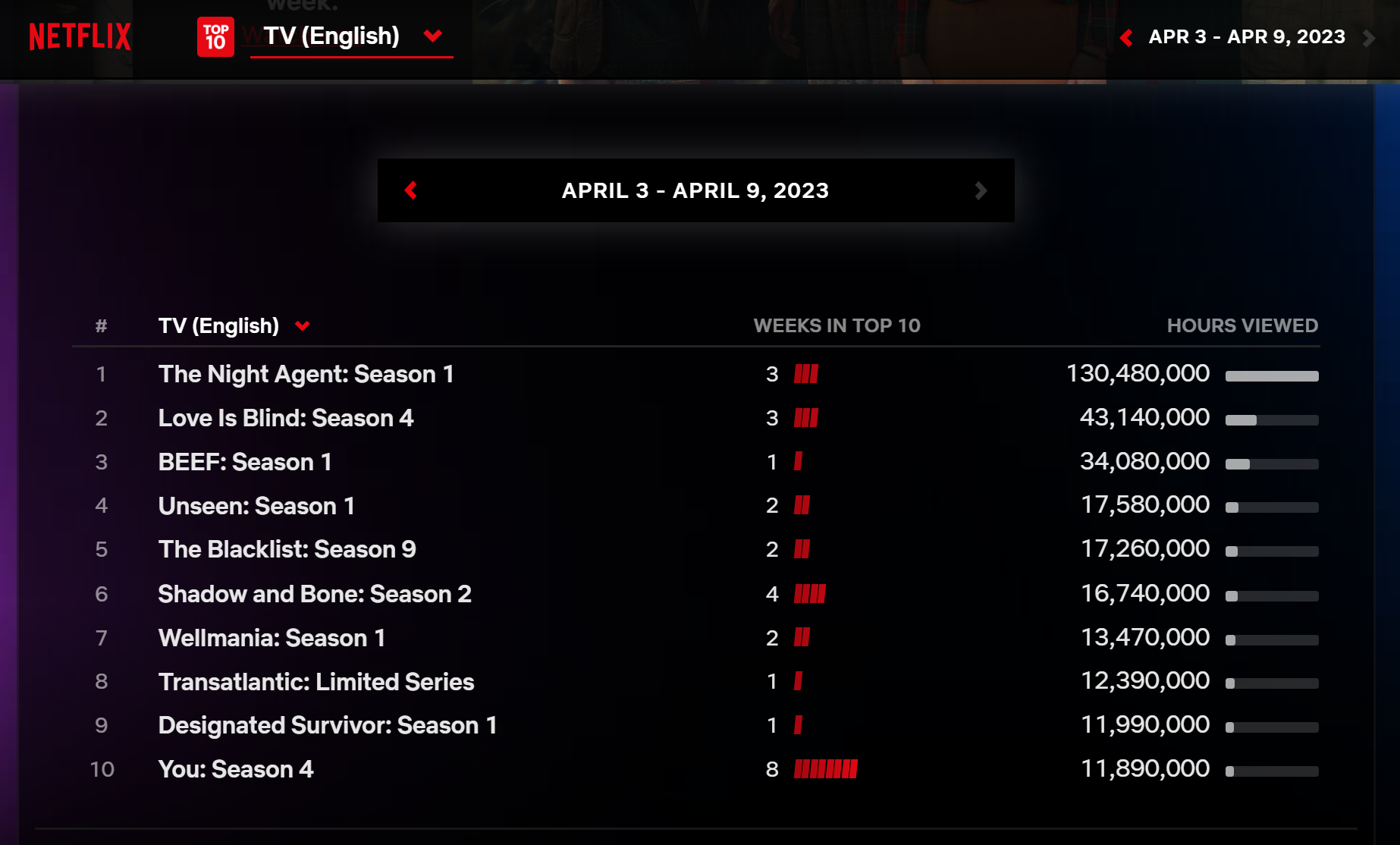 Comparison with Blood and Water 3
Following its debut on the 25th of November 2022, Blood and Water ranked number 8 on Netflix's top 10 from the 28th of November to the 4th of December, 2022. The series, which follows the story of a girl looking for her elder sister that was kidnapped at birth, was watched for 12,690,000 hours that week.
In comparison with Unseen, it will be observed that this latest series by Gambit Films is doing better than its last release. In one week, the 3rd to 9th of April 2023, the series was watched for 17,580,000 hours. That is almost a 5,000,000-hour difference.
The title has been in the top 10 categories of more than 60 countries around the globe since its release. It has topped in countries like Australia, Brazil, Argentina, Canada, Norway, Poland, Turkey, Romania, Hungary, Portugal, and some other African countries like Nigeria, South Africa, Morocco, and Kenya.
It's no gainsaying that the company has been able to unlock the secret of making captivating drama series.
Key Background
Gambit Films, established in 2009, is an independent, multi-award-winning film and television production company comprising talented and diverse filmmakers. The company's mission is to develop and produce world-class entertainment for local and international audiences.
During the last 5 years at Gambit Films, Bradley Joshua has served as CEO, and his leadership has produced over 1300 episodes of television, the latest being Blood and Water and Unseen (for streaming giant Netflix) and the much-loved South African daily drama series Suidooster.
On the feature film side, he produced the critically acclaimed thriller, i.e. Nommer 37, which had its World Premier at SXSW and received North American distribution with theatrical releases in New York and LA.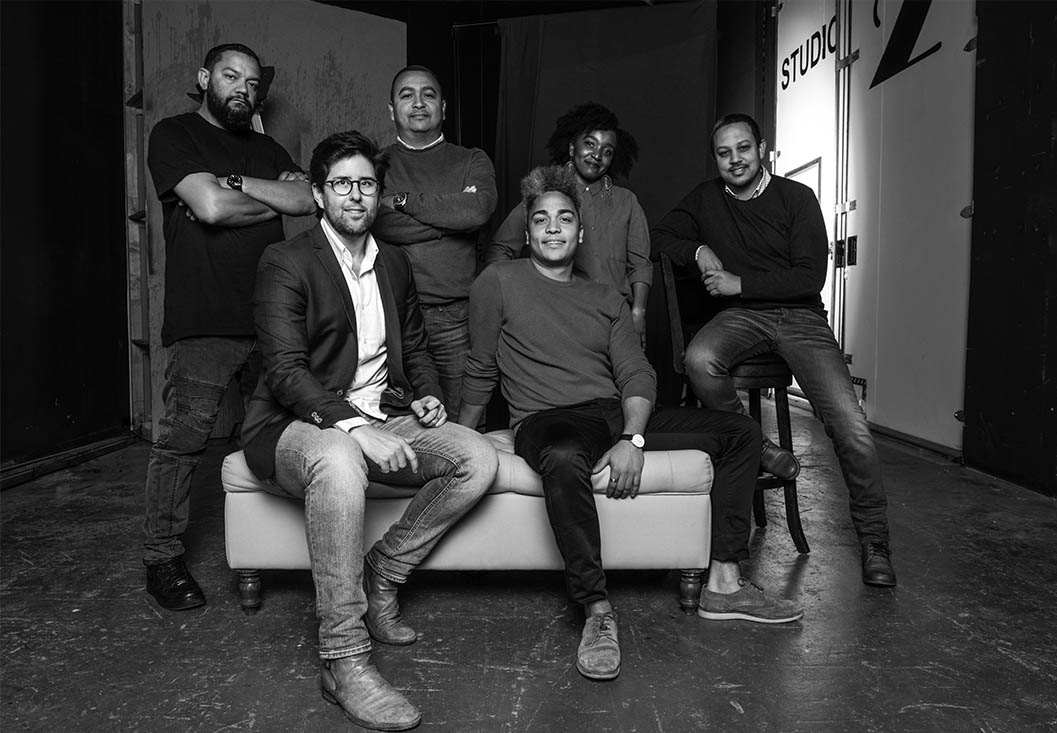 In Summary
This data is an incredible metric for the South African TV industry as well as Gambit Films, the production company behind the adaptation.
Make a hit show once, you were lucky. Make a hit show twice, you are a genius.
From Blood and Water and now Unseen, Gambit executives seem to be genius hitmakers and what happens next is possibly the renewal of unseen and perhaps more originals commissioned from Netflix.
The third season of Blood and Water premiered on the 25th of November 2022 with Nosipho Dumisa as Showrunner and Director.
Travis Taute and Daryne Joshua, who both worked on Blood and Water, serve as showrunners, with Taute also receiving directing credits.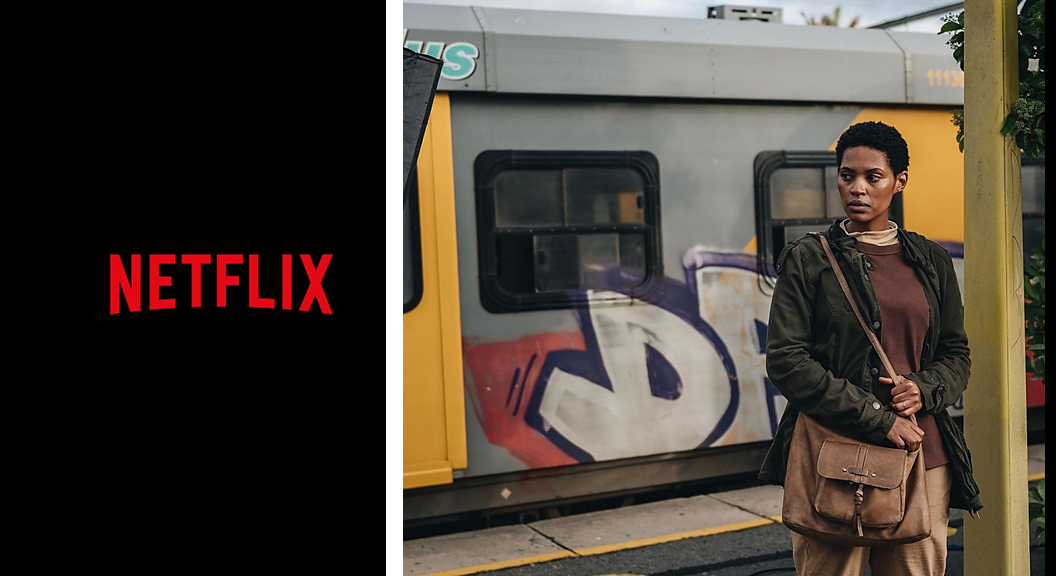 Thanks for Reading.
Shockng.com covers the big creators and players in the African film/TV industry and how they do business.
Let's be friends on @Instagram