The Story ⚡
Top Gun wasn't a blockbuster hit in Nigeria.
The title failed to make the Number 1 Spot throughout its entire 12-week spin.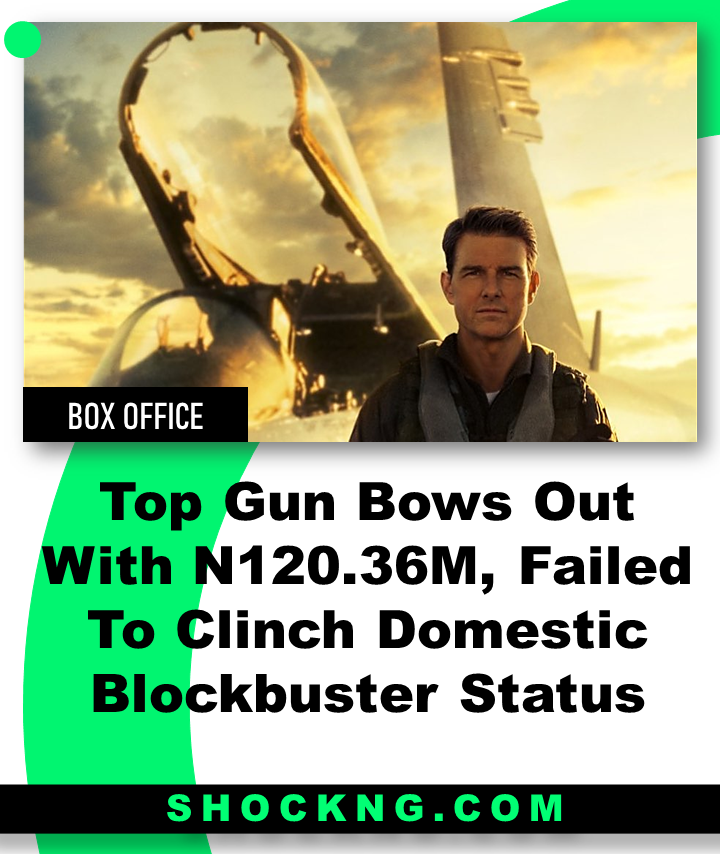 Box Office Trajectory
After its release on the 27th of May, the flick grossed N17.02 million in its opening weekend and N45.41 million in its opening week. It was the second highest-grossing title for the week after Doctor Strange in The Multiverse of Madness which made N38.85 million.
The film made N27.16 million in its second week. It retained its second position after Doctor Strange. It raked in N17.59 million in the third week, but at this point, it had dropped to the third position amongst the highest-grossing titles because Jurassic World: Dominion debuted that week at N43.55 million.
Top Gun 2 fell from among the top movies for the week to the eighth position in its tenth week. It had made a weekend sale of N874,000. The movie eventually bowed out from cinema in its twelfth week, having realized a flash cume of N120.36 million. That week, it showed at three locations and made an N79,189 weekly gross.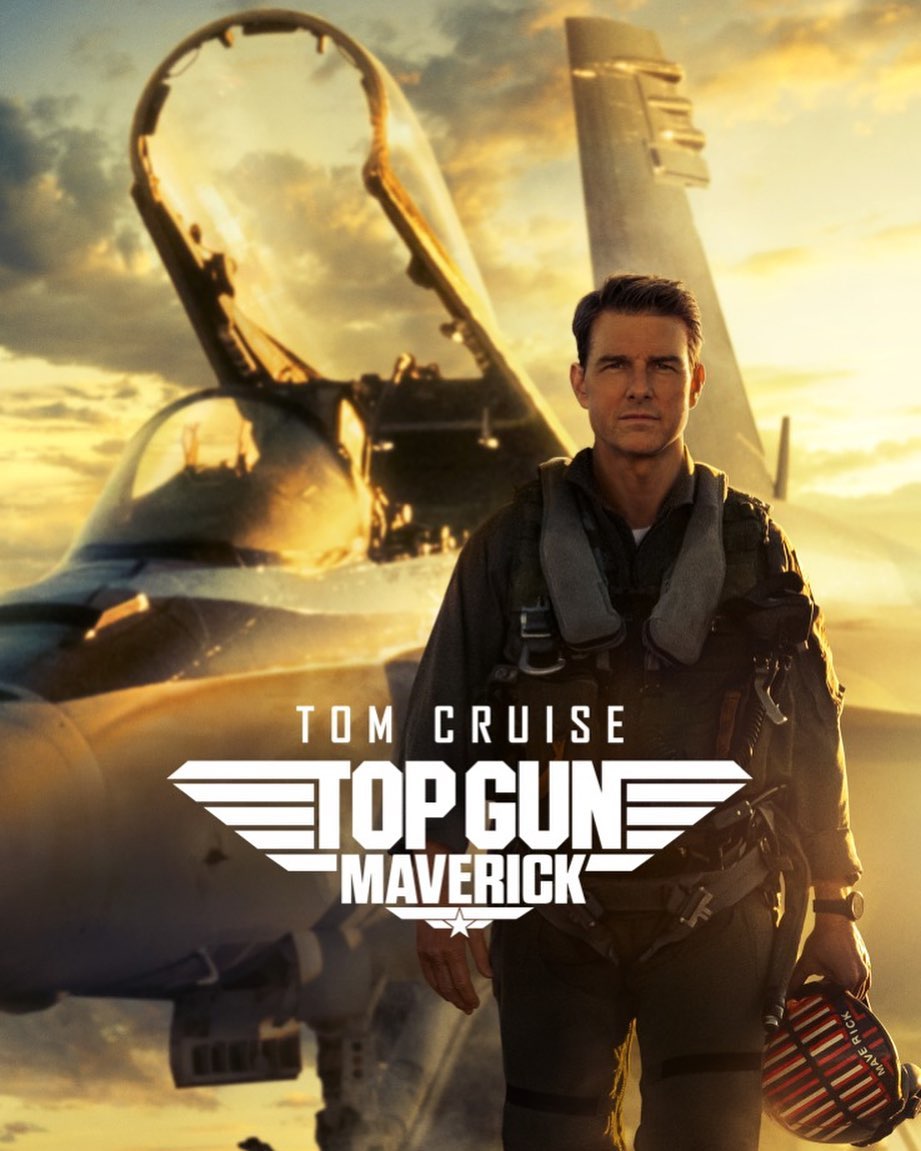 Though the action drama movie no longer runs in Nigerian cinemas, the film is still blowing up worldwide. As of the 8th of September, Top Gun: Maverick had made $702.4 million in the United States and Canada. It has made $740.4 million in the other markets aside from the US and Canada to make a worldwide total of $1.44 billion.
Director and Plot Details
Top Gun 2 was directed by Joseph Kosinski. Joseph Kosinski is an American filmmaker known for his action films, Computer-Generated Imagery (CGI), and computer graphics works. Kosinski made his theatrical directorial debut with Tron: Legacy (2010), the sequel to Tron (1982). He also directed Oblivion (2013).
Top Gun 2 was produced by Jerry Bruckheimer, Tom Cruise, Christopher McQuarrie, and David Ellison and starred Tom Cruise (Mission: Impossible – Rogue Nation), Val Kilmer (Tombstone), Miles Teller (Spiderhead), Jennifer Connelly (Alita: Battle Angel), Ed Harries (The Lost Daughter), and others.
The film tells the story of Pete 'Maverick' Mitchell who has to face the ghosts of his past and his fears while training a detachment of graduates for a special assignment, resulting in a mission that demands the ultimate sacrifice from those involved.
Market Competition
In Nigeria, Top Gun 2 was faced with many competitions. One of them was Doctor Strange in the Multiverse of Madness. The film, distributed by FilmOne, grossed N38.85 million in Top Gun 2's opening week, hijacking the number one spot that could have been Top Gun 2's.
That week, the movie was also challenged by The Wildflower (N14.37 million), Sonic the Hedgehog 2 (N10.29 million), and King of Thieves (N9.16 million). These titles continued to pose a threat to Top Gun 2 in subsequent weeks.
In its third week, the film also strived with Jurassic World: Dominion when it debuted at N43.55 million. Throughout its stay at the box office, the flick never ranked at number one in Nigeria.
Final Cume
Having bowed out from the Nigerian cinema with a flash cume of N120.36 million, the movie has made $1.35 billion worldwide. The action drama is Tom Cruise's highest-grossing movie. It is followed by Mission: Impossible – Fallout (2018), which grossed $791.1 million.