The Story ⚡
India's Blockbuster "RRR" is the most watched title by Netflix Nigerian subscribers from the date (Jan 1st – July 24th 2022)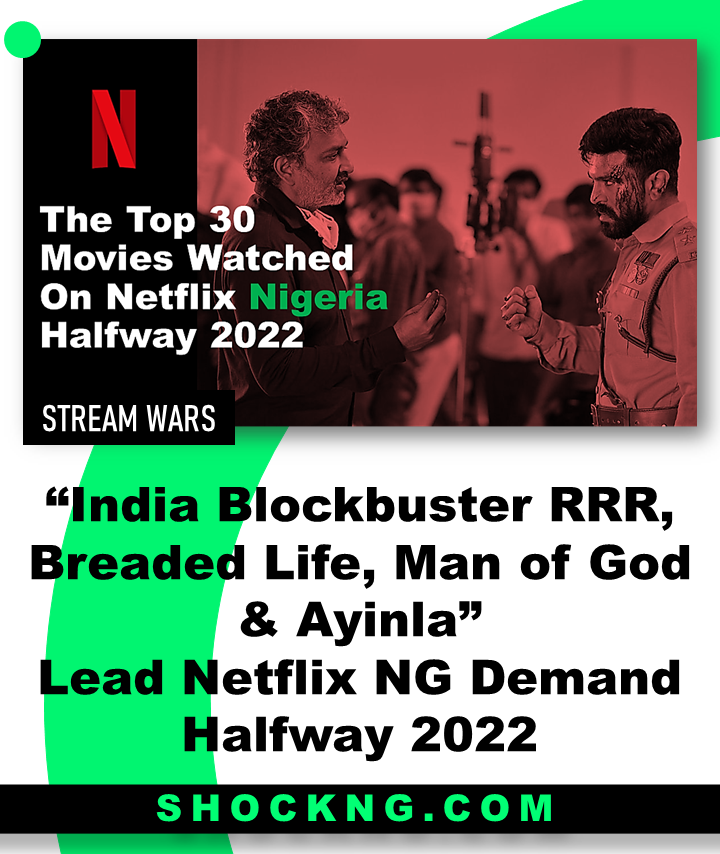 Tell Me More
With the stream wars fully underway in Africa, understanding what domestic consumers are watching is crucial to understanding the performance of product titles.
This provides insights on which talents consumers want to see, what stories and tropes the market would find compelling to click play and more importantly segmenting the types of audience for product targeting.
With these objectives in mind, the data team at SHOCK compiled the top 30 movies being watched by Nigerian subscribers of the streaming platform Netflix. This data is dated Jan 1 – July 24th and was pulled from Flix Patrol.
The graphic below is the full list that shows the top 30 titles and the number of days spent in the top 10. This is followed by an explanation of how the ranking system works and the 8 key talking gathered from this compiled data.
Let's begin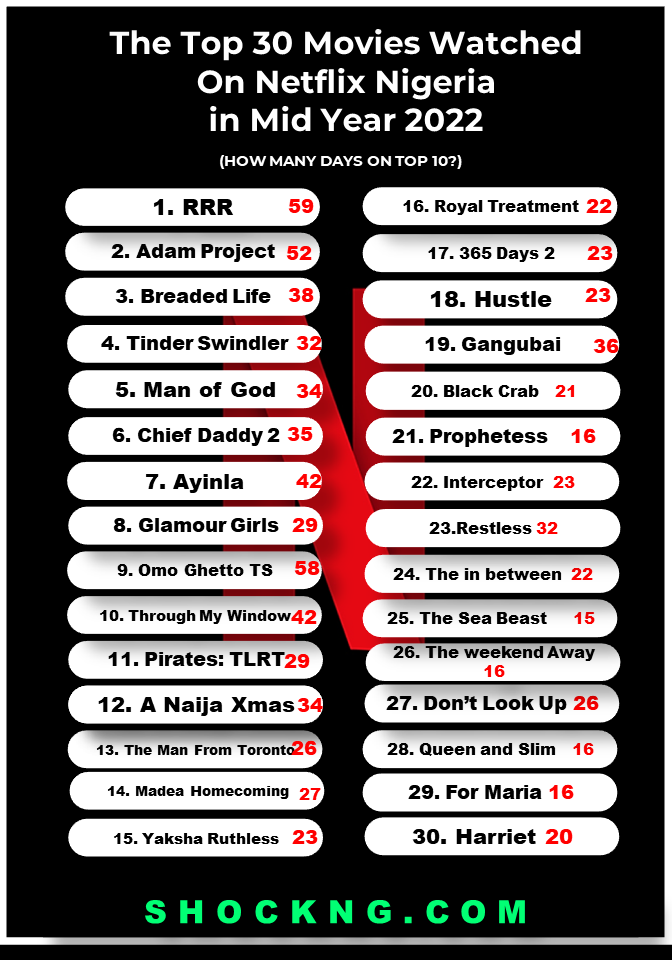 How does flix patrol rank these titles?
Flix patrol is a streaming analytics site that gets its data from Netflix.
Netflix publishes daily top 10s of their most watched content. FlixPatrol measures this and applies a weight to each ranked title per day (where being ranked first is worth 10 points, ranked tenth 1 point).
Ranking points are not associated with the streaming platforms and they do not represent the actual numbers of viewings or sales. But they are always based on the popularity ranking coming directly from the streaming platform.
Source: https://flixpatrol.com/about/how-it-works/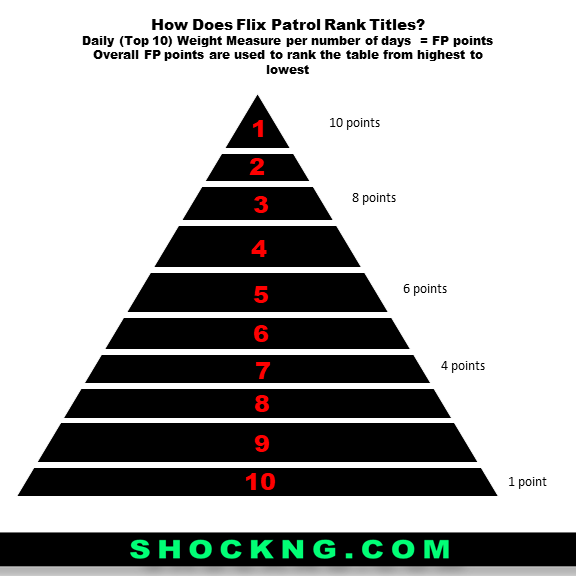 For each day a title spends on Netflix, a weighted point is added to it. In the above table, one would notice that Ayinla ranks lower that Cheif Daddy 2 and Man of God. This is because the weighted total it has accumulated from day 1 varies.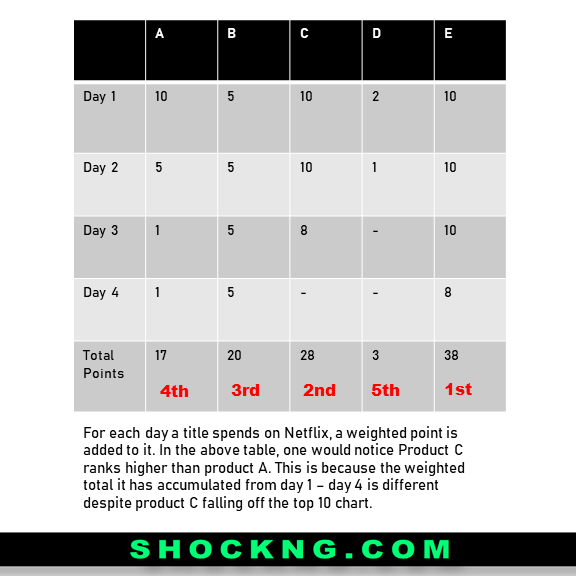 Originals Gain More Traction Than Non-Originals
The ranking has shown that the Nigerian audience streams Netflix original titles more than it does non-originals titles. By the numbers, Nigerian subscribers watched 19 branded originals and 11 non-originals. that makes up the top 30 rankings.
Original titles that rank top on the list include The Adam Project directed by Shawn Levy, The Tinder Swindler directed by Felicity Morris, The Man of God directed by Bolanle Austen-Peters, among others.
This ranking signals how much Nigerian subscribers favour watching titles that are branded original above non-original titles.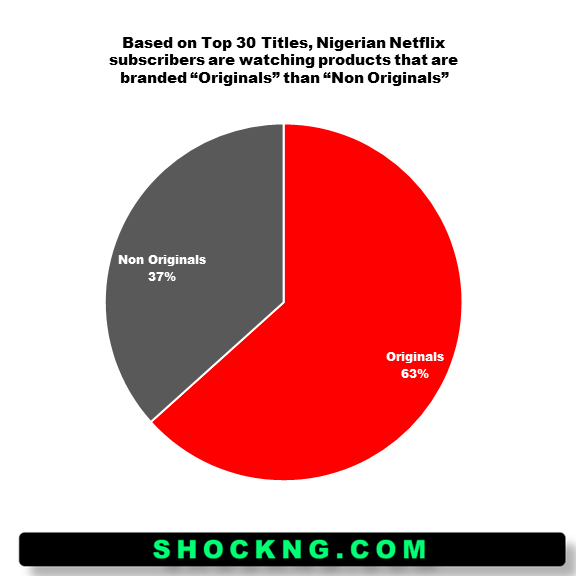 Non-Nollywood Titles Enjoy Better Viewership
Nigerian subscribers watched more non-Nollywood films than they do Nollywood films. It is unclear if this metric is a consequence of the Nollywood drought that took place during Q1 and Q2.
So far domestic titles take 30% of the top 30 movie rankings. a full-year data metric would reveal if this percentage can get better.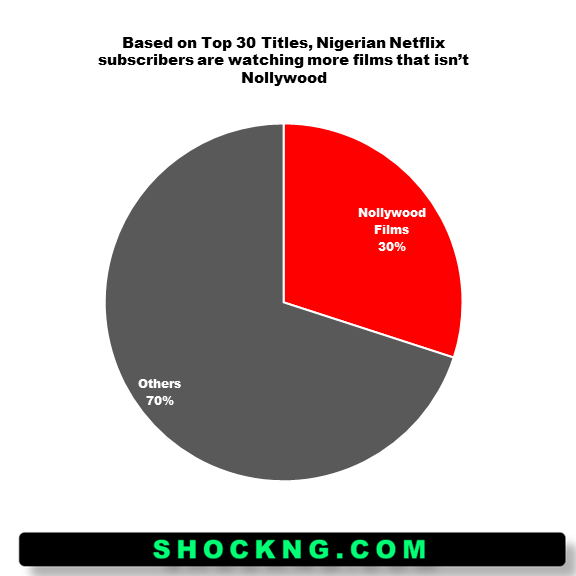 Direct to streaming v Originals
Out of the 9 Nollywood titles that rank in the top 30 movies, 5 are direct-to-streaming titles, while 4 had cinema runs. The direct-to-streaming films are Man of God, Glamour Girls, A Naija Christmas, For Maria: Ebun Pataki, and Chief Daddy while the films with theatrical exhibitions are Breaded Life, Omo Ghetto: The Saga, Ayinla and Prophetess.
This indicates surging demand for direct-to-streaming titles. What does this mean for cinema exhibitors? should they be worried that hot interest titles are now skipping theatrical runs for D2s?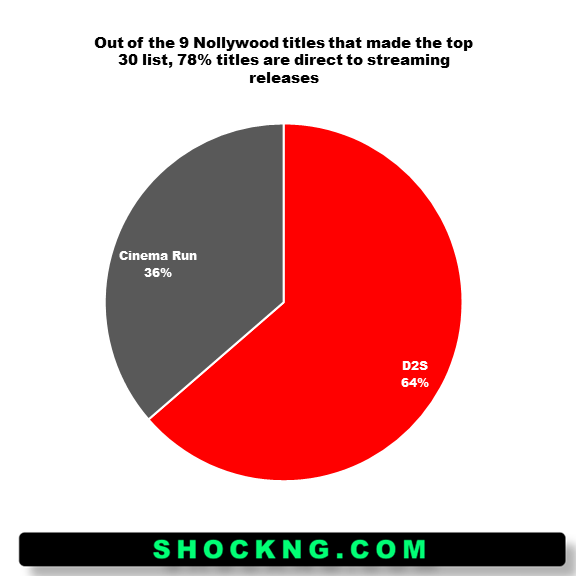 Sex Films
A sequel to 2020s equally popular "365 Days," ranks an unexpected 17th. For some reason, it failed to dominate the charts like its original did last year.
Young adult romance A Través de mi Ventana (Through my window) took its place instead ranking 10th on the demand rankings.
The film, based on Venezuelan author Ariana Godoy's hit YA Wattpad novel, made it to No. 1 on the streaming platform's Global Top 10 non-English-language titles with over 34 million views during its first week, dropping to No. 2 for the week ending February 20 when it picked up an additional than 13 million views.
Given the film's popularity, Netflix has announced the love story of Raquel (Clara Galle) and Ares (Julio Peña) will continue with not one, but two sequels that will tackle new challenges in their relationship. Both films will again be directed by Marçal Forés, who will work with Godoy on the movie scripts.
Surprising Hits
For Maria directed by Damilola Orimogunje spent 16 days on the top 10 list and makes a surprising appearance on the top 30 list.
In Summary
A full-year data analysis would provide more insights into what consumers are watching and product performance. But so far, it seems local titles have a lot more catching up to do on this top 30 list.
This is a Shock Exclusive, Thank you for reading
Shockng.com Covers the Business of Film/TV and the Biggest Creators in Sub-Saharan Africa.
Let's be Friends on Instagram @shockng