The Story ⚡
On August 2nd 2022, Netflix hosted a "See What's Next Africa" hybrid showcase of what's to come from its production partners.
During this event, the African executive team shares that they don't use the word "Original" anymore.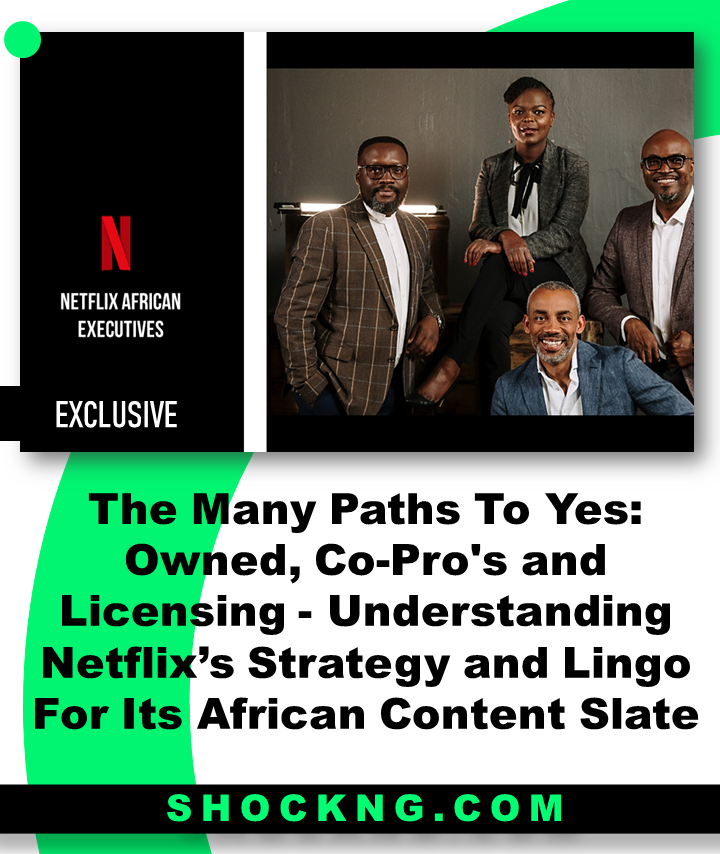 Tell Me More
When asked to provide clarity on the different category of titles that carry the badge of "original" as well as what the content execs looks at for a product to be given that badge?
Before you read the conversation, here are a few key terms to note.
Licensing Agreement
Co-productions Agreement
Acquisitions /Owned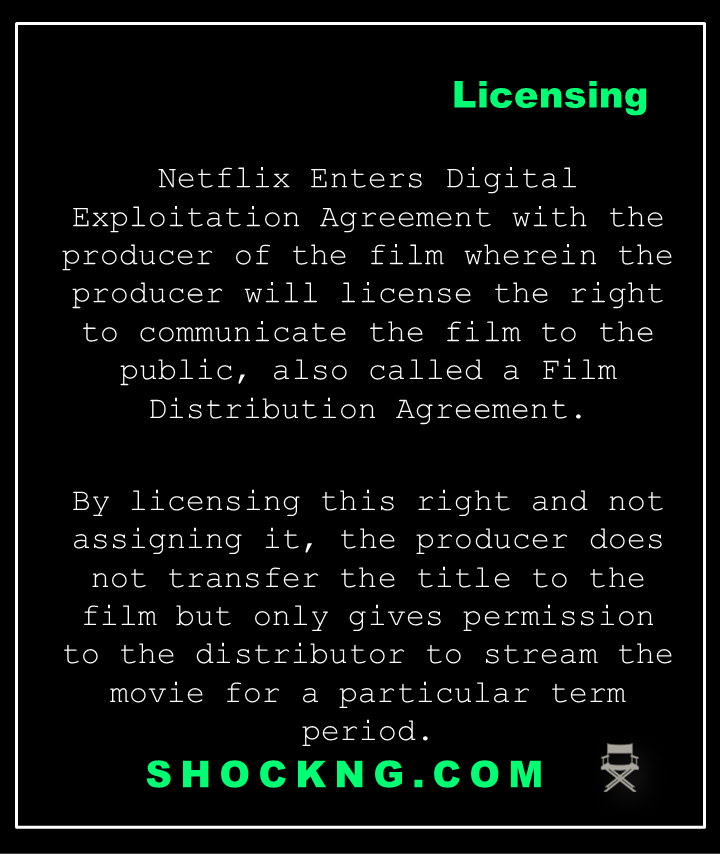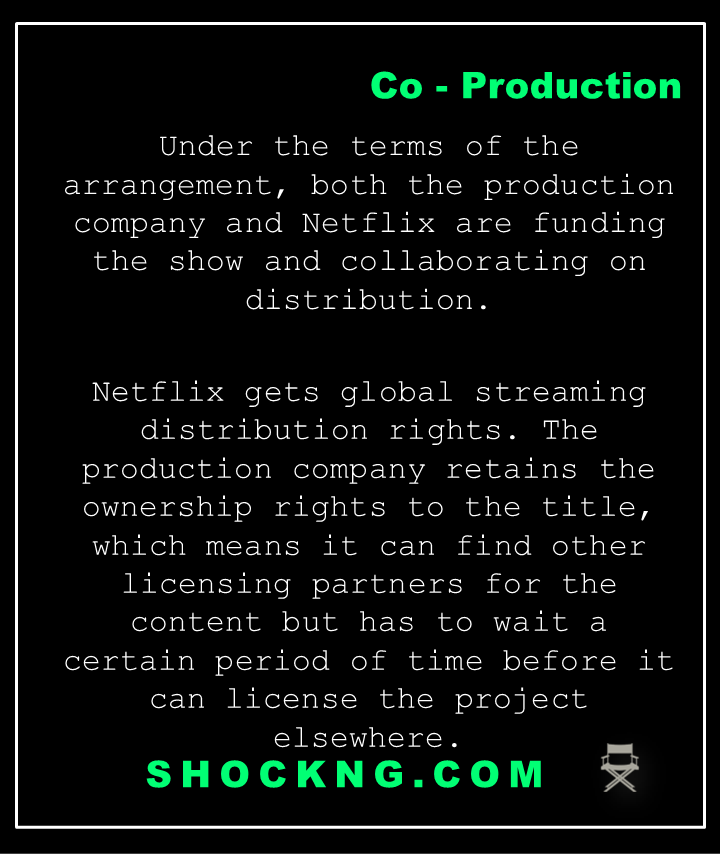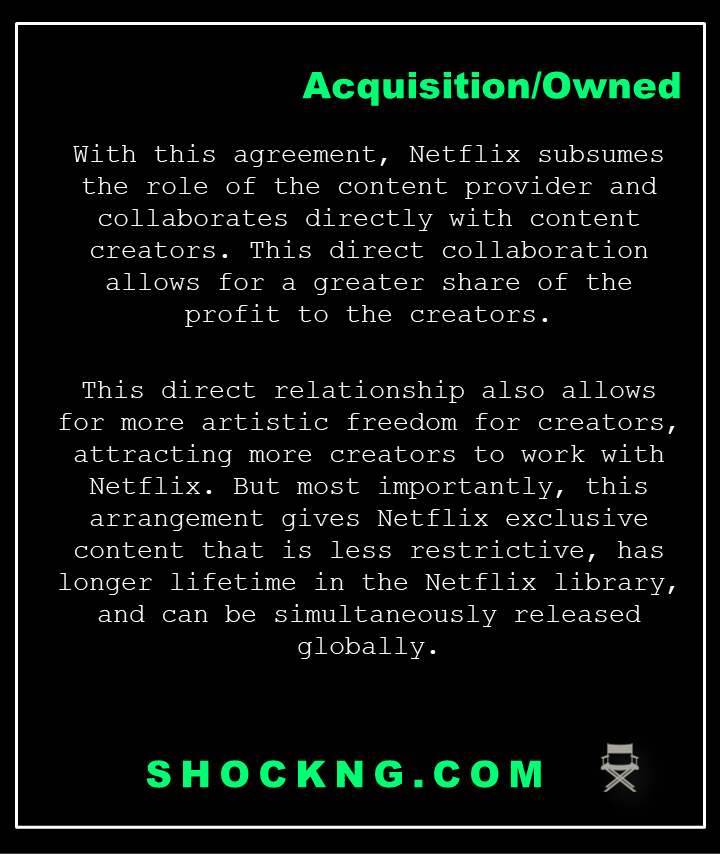 Here is how Dorothy and Tendeka answered:
T: We also do co-production, where we co-finance and work with producers. Some of this fantastic content we have via co-productions are "King of Queenstown", which is a co-production with Yellow-born entertainment and "Ludik", a co-production with Rose and Oaks Media.
Lastly, we acquire finished films. For example, Glamour girls was an acquisition in Nigeria.
There are different paths to how we get there, we do what works best for that title. How does the partnership work best?
And we talk about scale, and how to make it bigger. The important thing to really note is whether it's owned or co-produced or licensed, we are looking for the very best quality story that resonates globally.
D: There's good news there, and like you've said before there are many paths to a Yes.
When creatives share their story, I can look at it and say I already have something similar as an "owned" and say Nkateko, can you look at this and he can say he's happy to consider it, or NK could think it can render better as a film, pass it to Tendeka and ask him if it is something he would consider
So at Team Africa, when the stories come in, we all look at them because we desperately want to tell the best stories and as many as possible. Hence why I say we don't use the original moniker internally.
We either own or co-produce or license them for the library. That's the good news. That is how to create more opportunities for the stories to be on the screen.
Key Exec Background
The African executive team is now a 4 member team that holds key responsibilities and oversees the streamer's content and strategy to grow subscribers year on year.
Dorothy Ghettuba is now the African director for Netflix original series.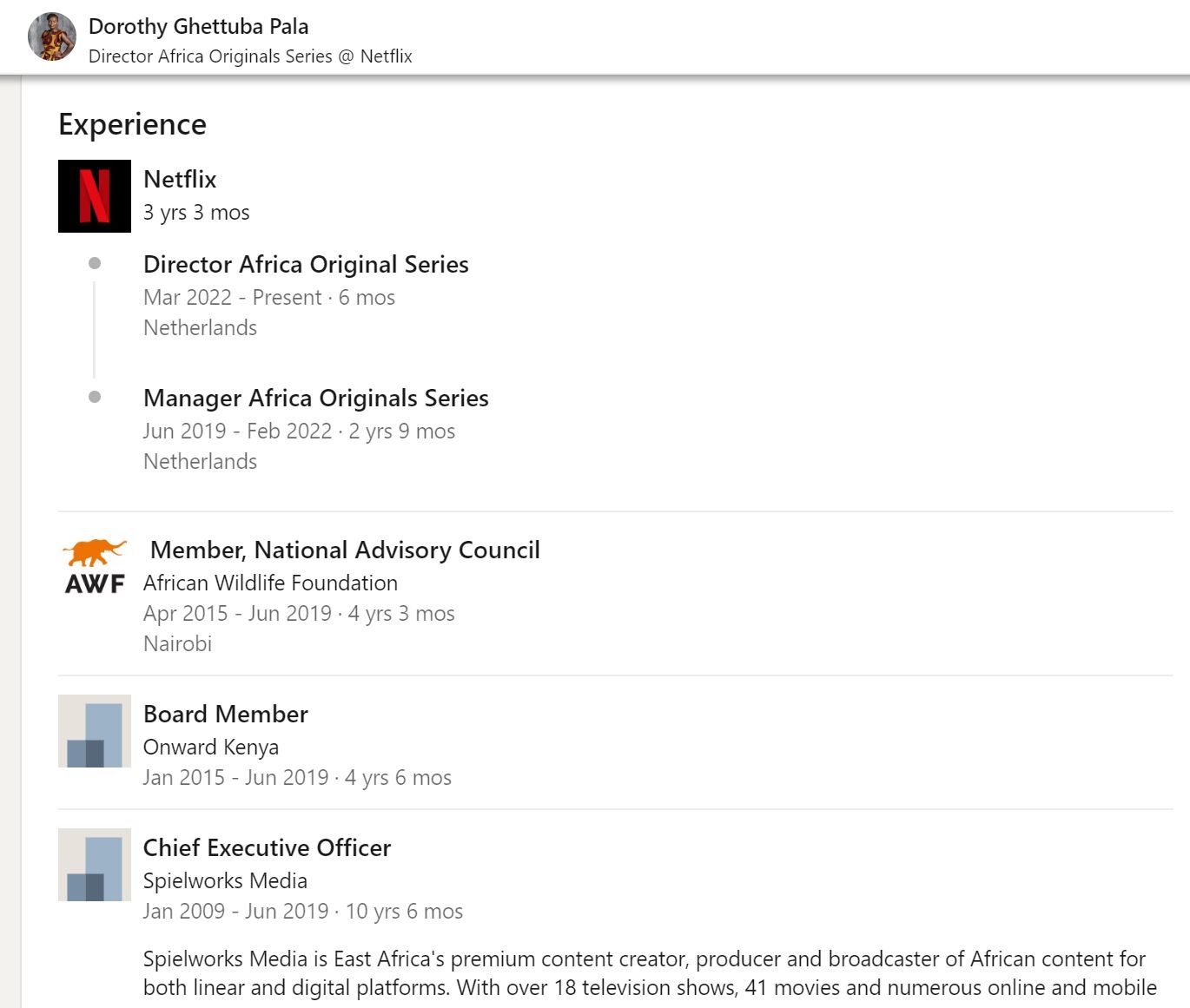 Ben Amasundun was originally the director of acquisitions but has now been promoted to director for MEA.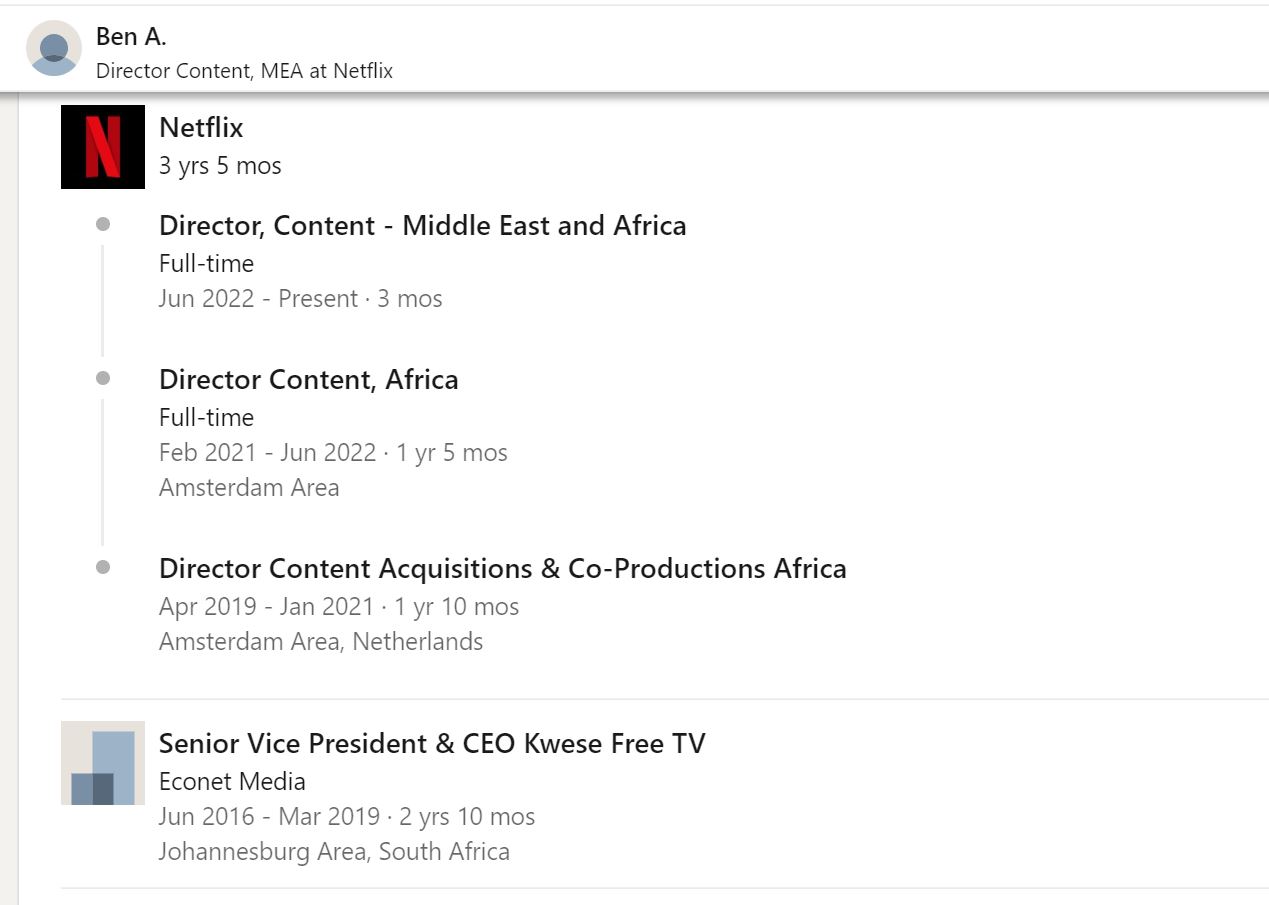 Tendeka Matatu is the Director of Local language films for Africa.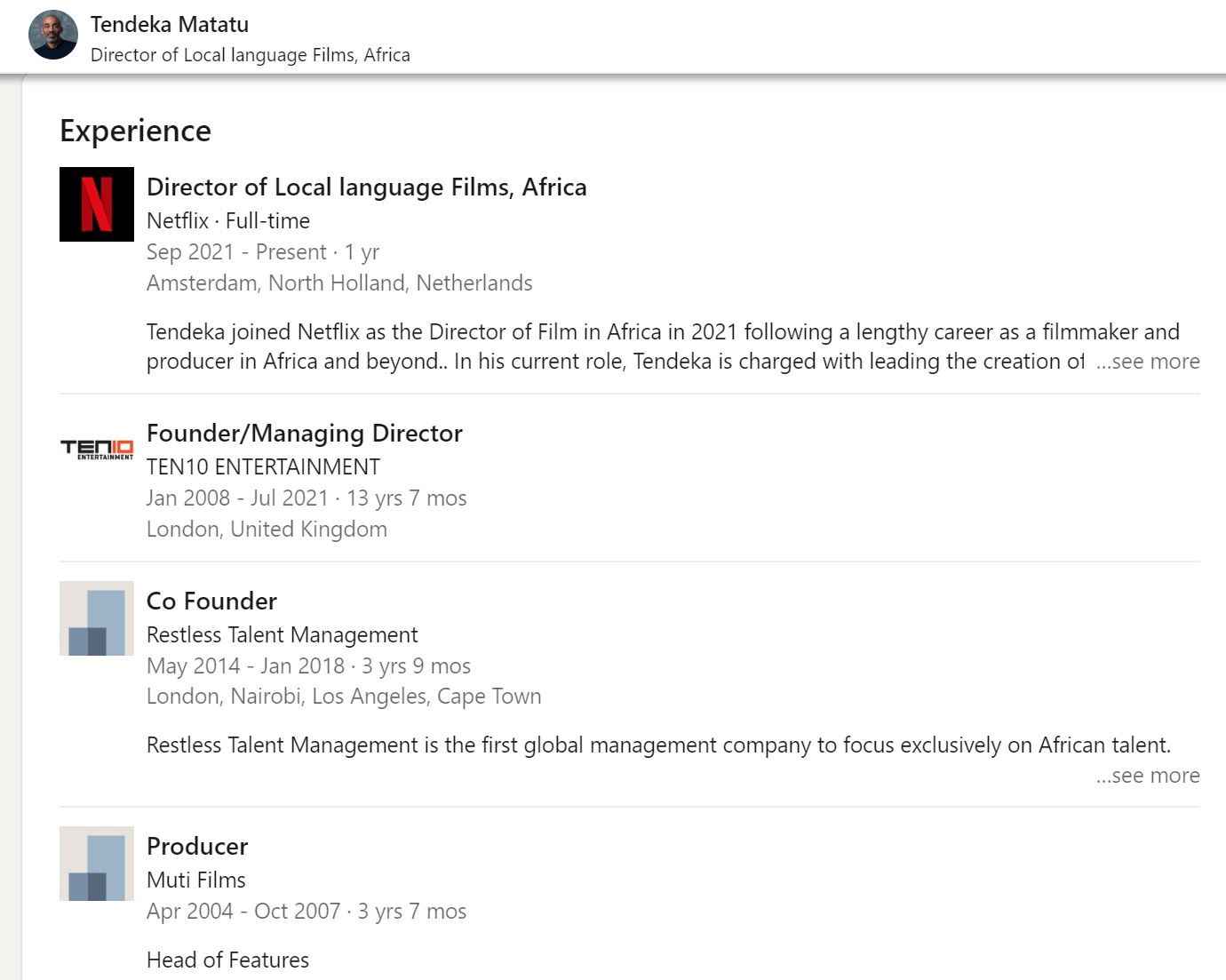 Nkateko Mabaso now leads licensing and co-productions for Netflix. The film exec was snagged from Mnet and began working with the team Africa execs from the month of February 2022.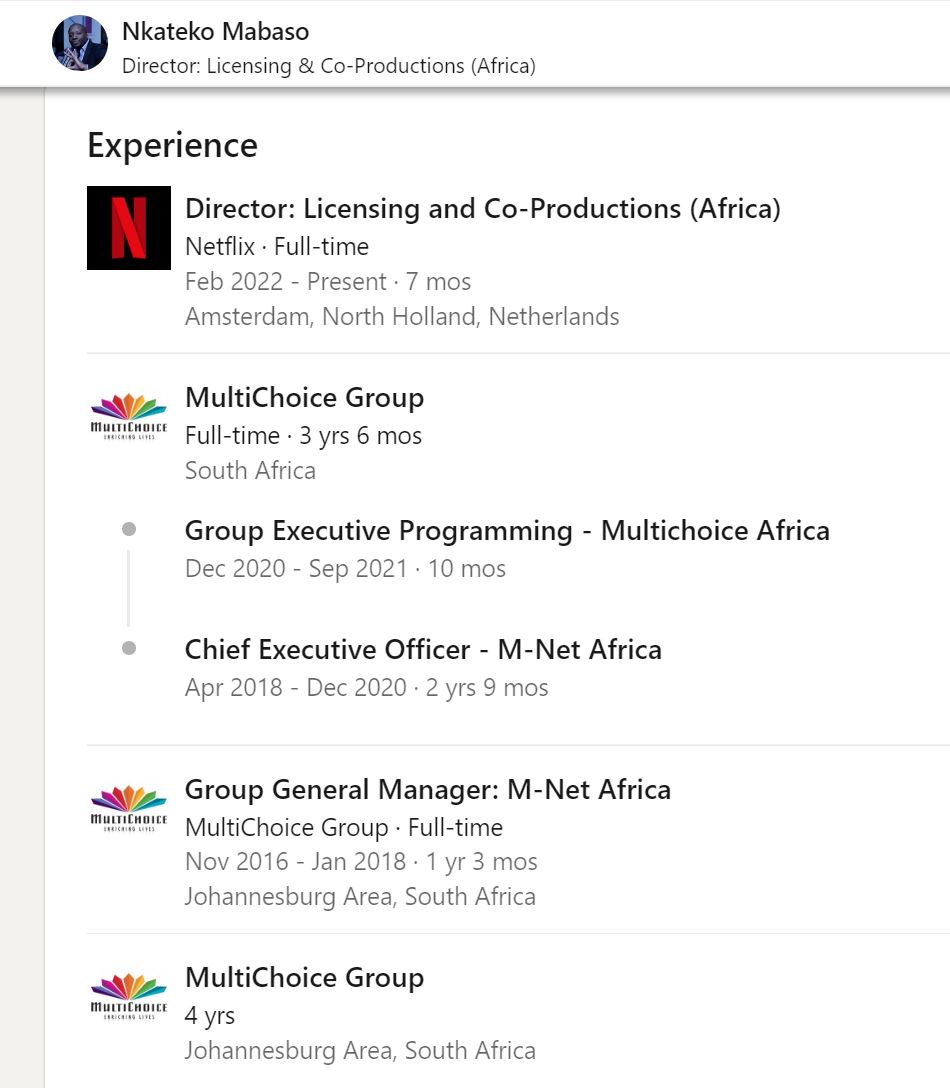 In Summary
Originally starting out as a 2 member team, the executive team at Netflix keeps growing. The Stream Wars in Africa is relatively still early but by Q4, 2022, the Netflix content strategy against competitors should be clearly defined by this team and by 2023 a proper analysis of its content spending will be in view.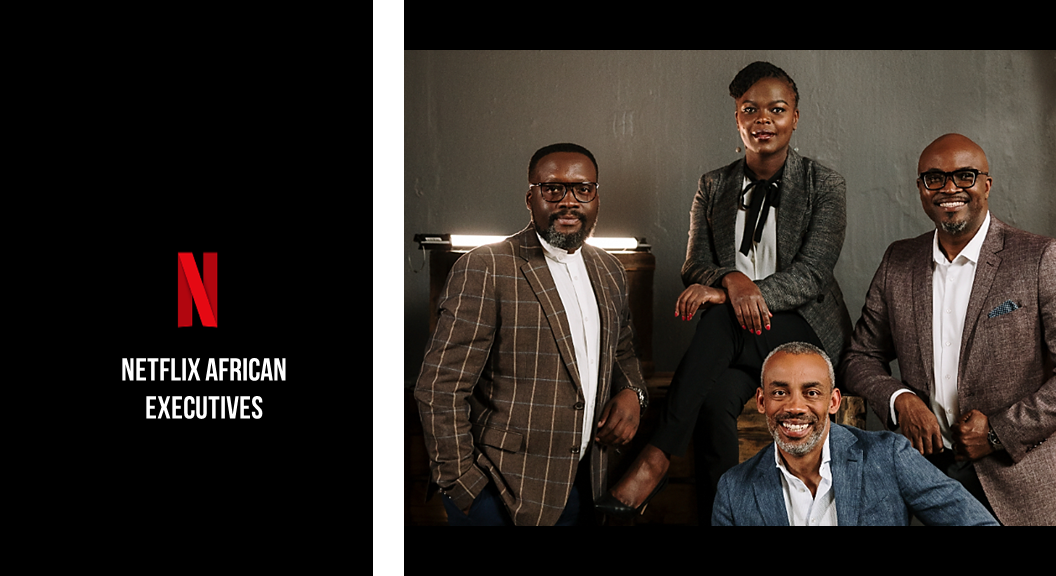 This is a SHOCK Exclusive. Thank you for reading
Shockng.com Covers the Business of Film/TV and the Biggest Creators in Sub-Saharan Africa.
Let's be Friends on Instagram @shockng