The Story⚡
"Something Like Gold dazzles with an impressive debut, raking in N18.75 million during its opening week."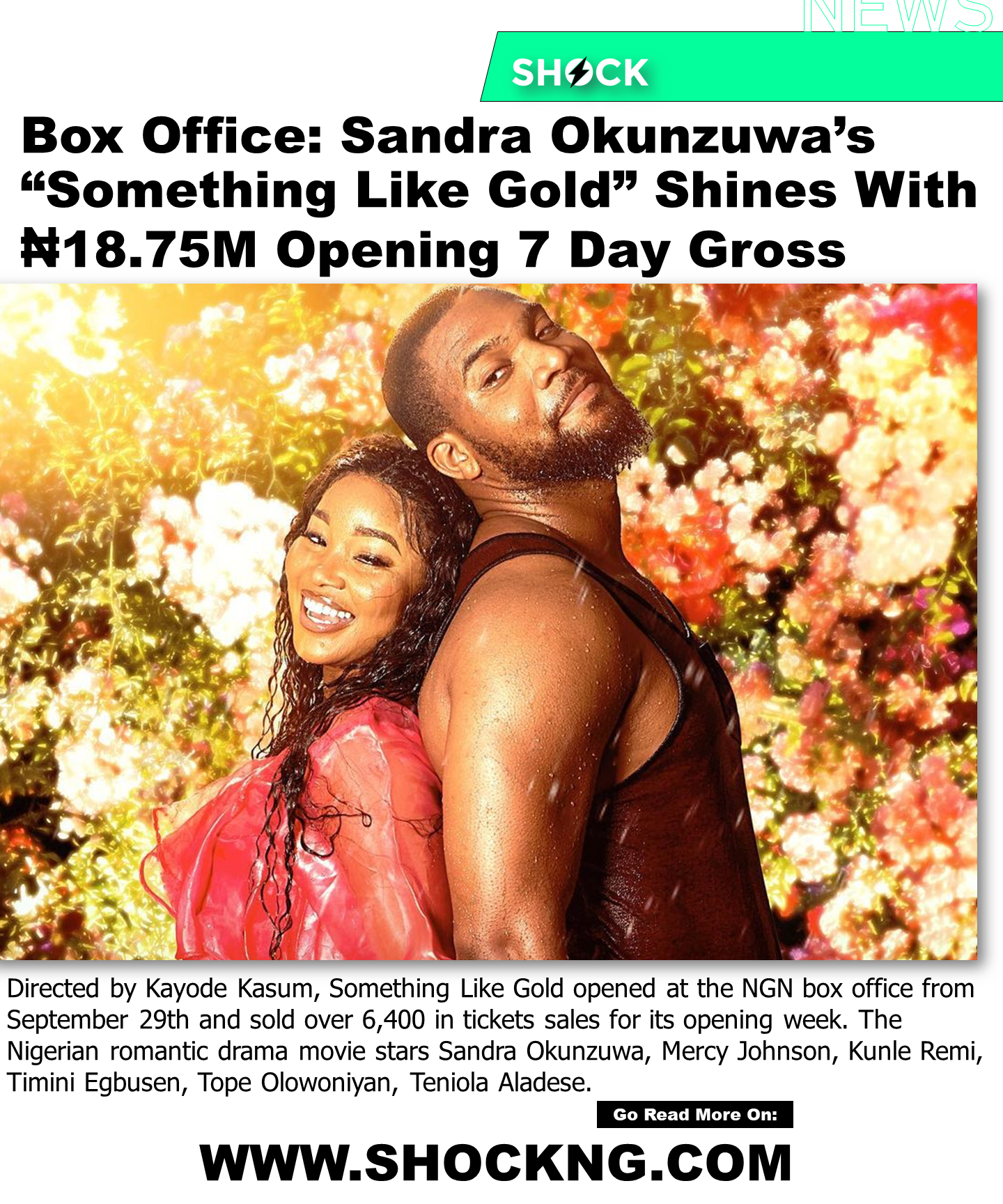 Tell Me More
"During its highly anticipated debut week, 'Something Like Gold,' by the Film Trybe and Green Wealth Productions, made a resounding impact at the box office, amassing a remarkable N18.75 million across 56 locations nationwide. The film secured a coveted third place, following closely behind 'The Creator' and 'Expend4bles,' with a notable weekend opening of N11.07 million.
This captivating drama-romance unfolds the heartwarming love story of a resilient woman who rediscovers love after being left at the altar, all while facing the daunting challenge of rebuilding her life after her family's fortune is seized.
Featuring an ensemble of stellar talent, including Sandra Okunzuwa, Teniola Aladese, Segun Arinze, Patrick Doyle, Kunle Remi, Timini Egbuson, Mercy Johnson Okojie, and many others, the film boasts an exceptional production team with Sandra Okunzuwa at the helm as producer, Kayode Kasum as the director and the skilled duo of Adaeze Ibechukwu and Toluwani Obayan handling the screenplay."
Tangent
2023 has been a slow year for theatrical titles. The top 5 highest opening titles are led by 2 Yoruba titles, a Biodun Stephen-helmed franchise, an old Nollywood reboot and Sandra Okunzuwa's romantic drama joining the list.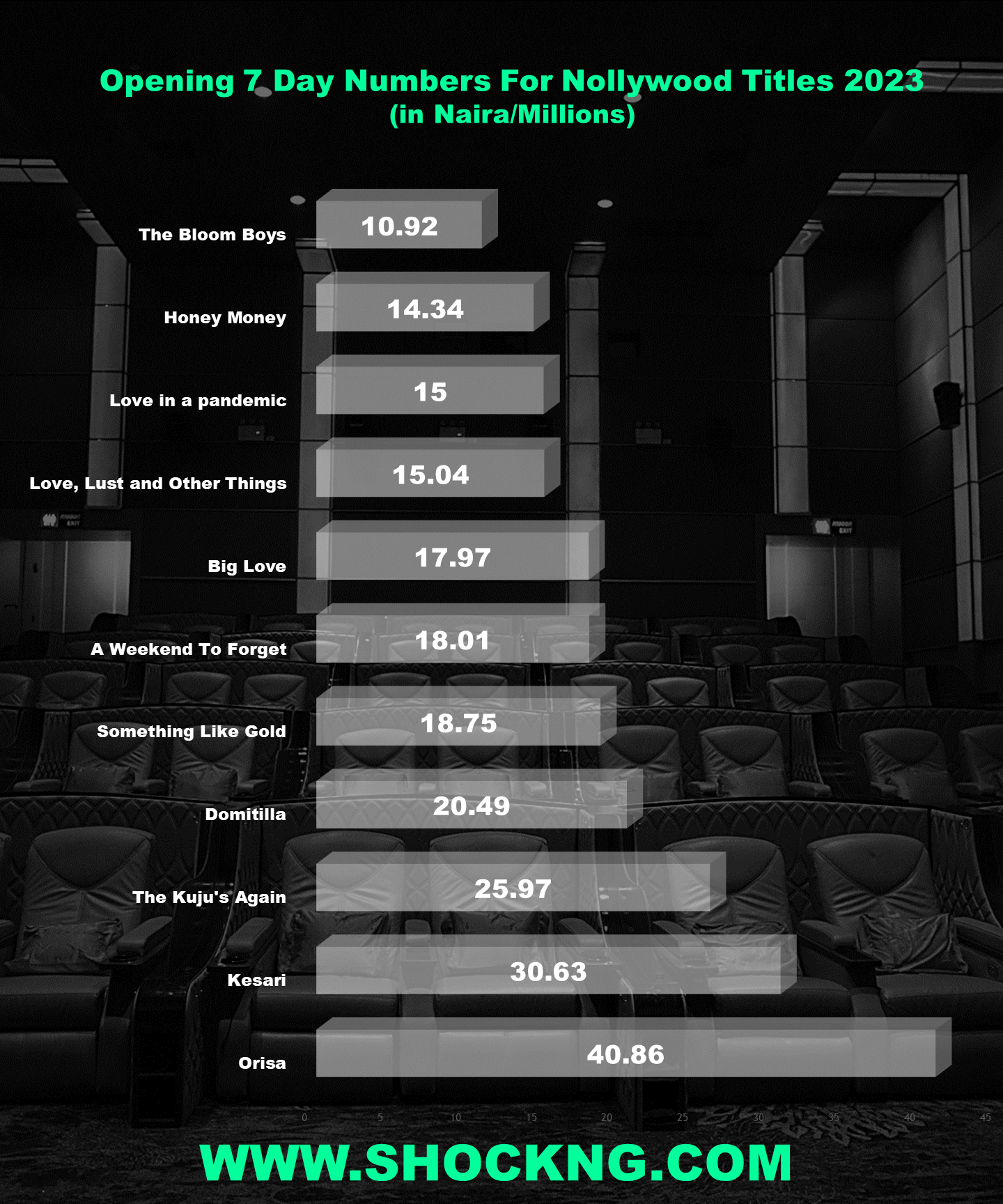 Top 5
5. A Weekend To Forget: On the 22nd of September, the highly anticipated film, "A Weekend To Forget," made its grand entrance into the cinematic world, leaving audiences enthralled by its captivating narrative. The plot centres around a group of seven friends who reunite for a weekend retreat after years of separation.
However, what begins as a seemingly joyful reunion takes an unexpected and tumultuous turn when long-buried tensions and unresolved conflicts resurface, culminating in a shocking discovery: one of the friends is found dead. This riveting storyline, brought to life by stellar performances, drove the film to a remarkable box office performance, amassing a staggering N28.46 million last week.
4. The Equalizer 3: In the realm of American vigilante action cinema, "The Equalizer 3," directed by Antoine Fuqua, represents the epic culmination of The Equalizer trilogy. Drawing loose inspiration from its television namesake, this film has managed to forge a strong and dedicated following within the Nigerian market.
What's truly remarkable is that, in its fifth week since hitting the theatres, it has notched up an astonishing N126.55 million at the box office, underscoring its enduring appeal and resonating power with audiences.
3. Something Like Gold: "Something Like Gold" weaves a heartwarming tale of a woman who rediscovers love after being left at the altar, all while facing the challenges of rebuilding her life following the seizure of her father's wealth. In its debut week at the cinema, the film struck gold, amassing an impressive N18.75 million in box office earnings.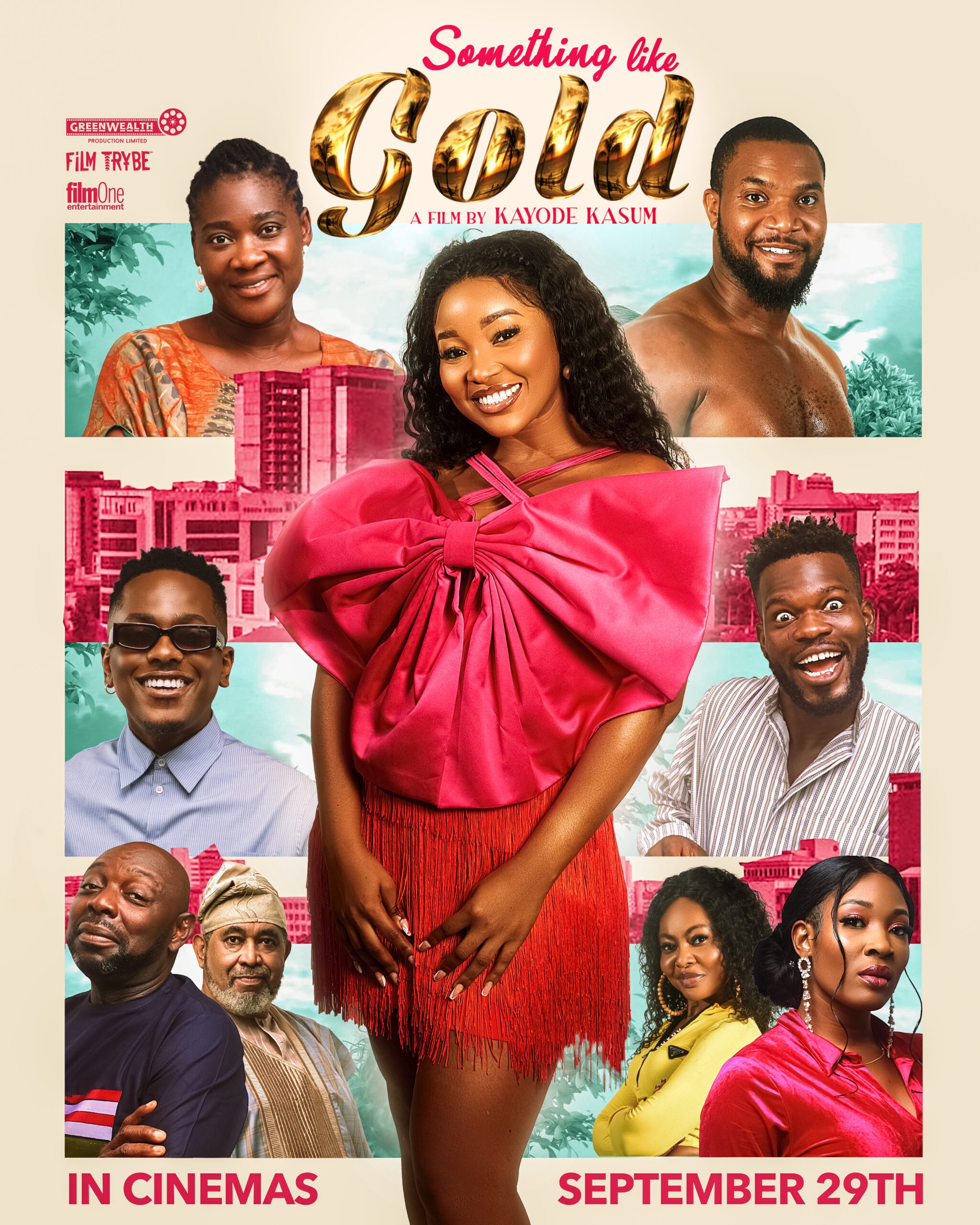 2. The Creator: Set against the backdrop of a war between humans and artificial intelligence-powered robots, this Disney Studios movie unveils a gripping narrative.
In this futuristic tale, a former soldier stumbles upon a game-changing secret weapon, embodied in the form of a child-like robot. Remarkably, in its opening week, the film raked in a substantial N23.32 million at the box office. It was released on the 29th of September
1. The Expendables: Debuting on September 22, 2023, this action-packed film unites the formidable team known as the Expendables. Armed with a formidable arsenal of weaponry, they serve as the world's ultimate line of defence, called upon when all other solutions fade into obscurity.
In a dazzling testament to its broad appeal, the movie achieved an astonishing N39.46 million in box office earnings during its thrilling opening week. Impressively, it continues to dominate with a remarkable N63.62 million in earnings last week, firmly securing its position at the number one spot.
What Happens Next?
Following its impressive debut in cinemas, "Something Like Gold" is expected to maintain its theatrical presence, offering audiences more opportunities to immerse themselves in its captivating love story and compelling narrative. As the weeks unfold, the film is likely to continue drawing viewers who seek engaging storytelling and memorable performances.
The strong box office performance during its opening week indicates a solid interest among moviegoers, suggesting that "Something Like Gold" may enjoy a sustained presence on the big screen.
As it navigates its journey through the dynamic world of cinema, "Something Like Gold" is certainly poised for continued recognition and appreciation among audiences who crave well-crafted narratives and heartfelt storytelling.
In Summary
While it's just the beginning, there's a lot of excitement to see how "Something Like Gold" will do at the box office in the weeks ahead.